SET OF 4 Black Lagoon Room Logo 11oz Old Fashioned Glasses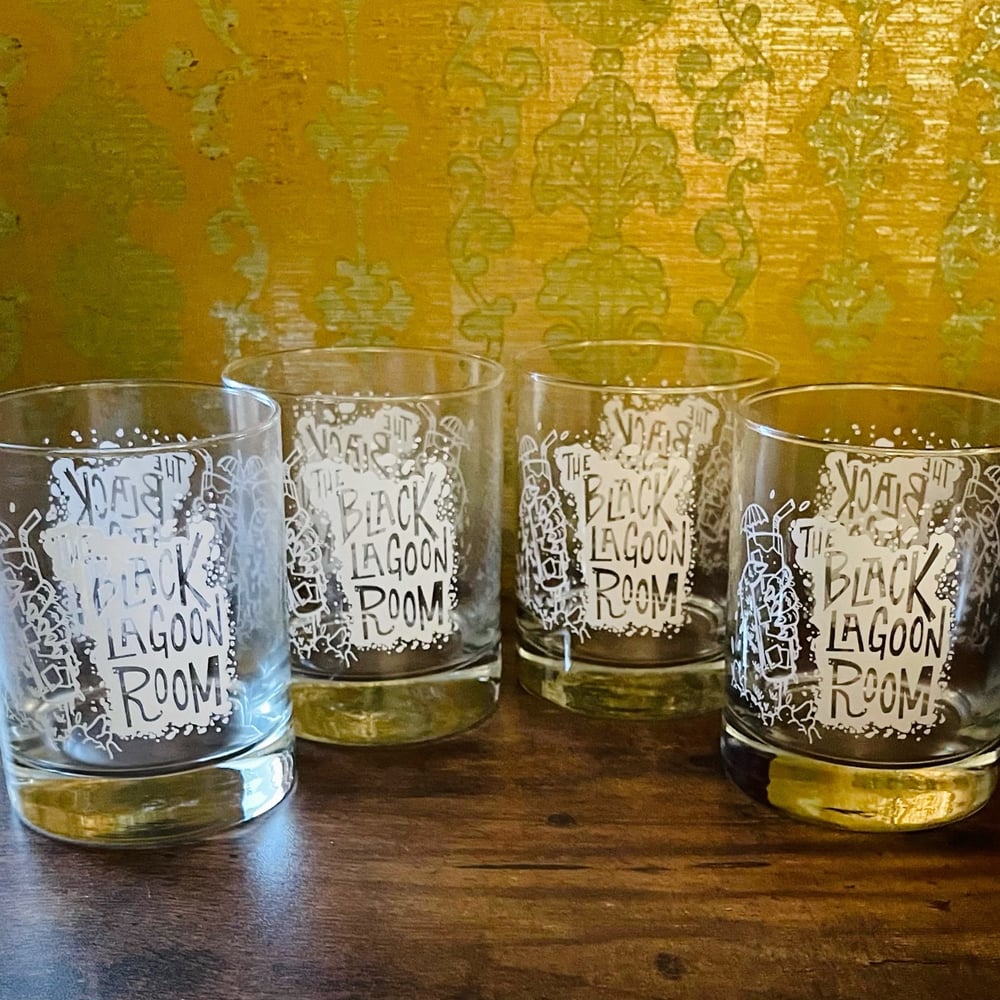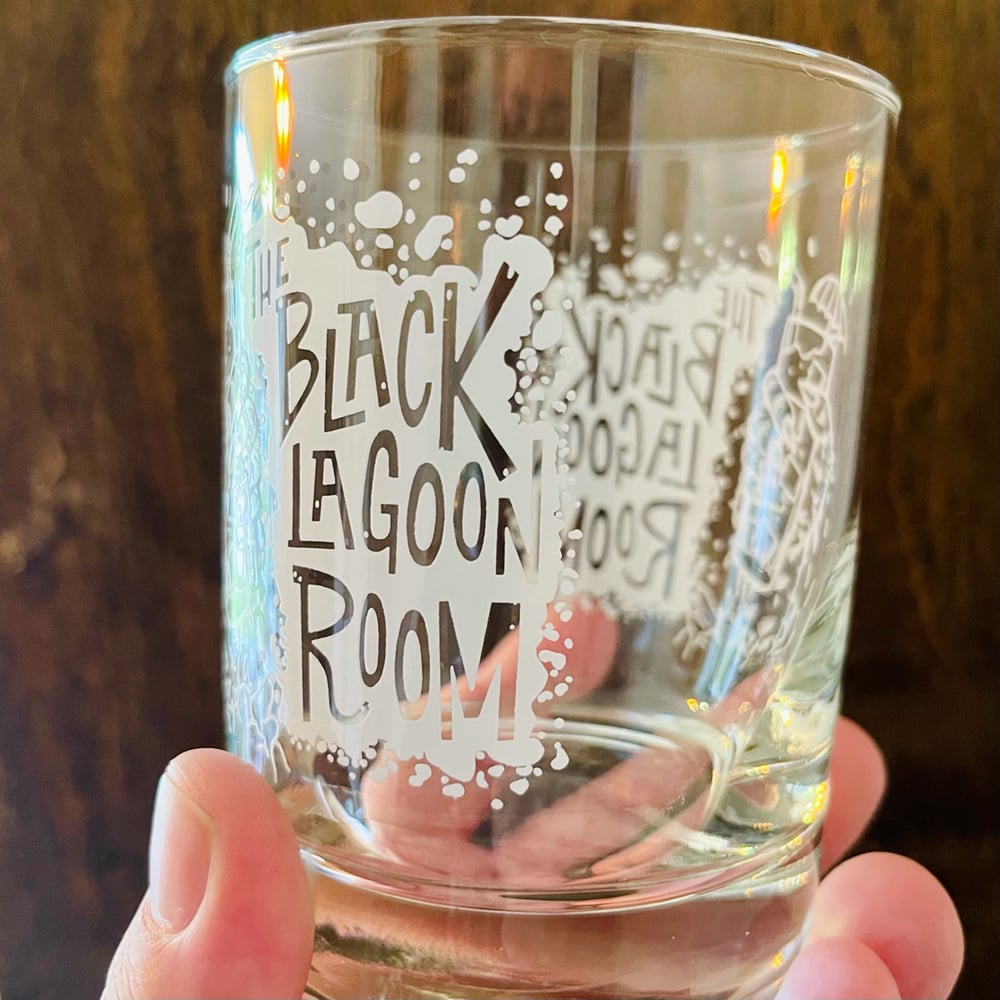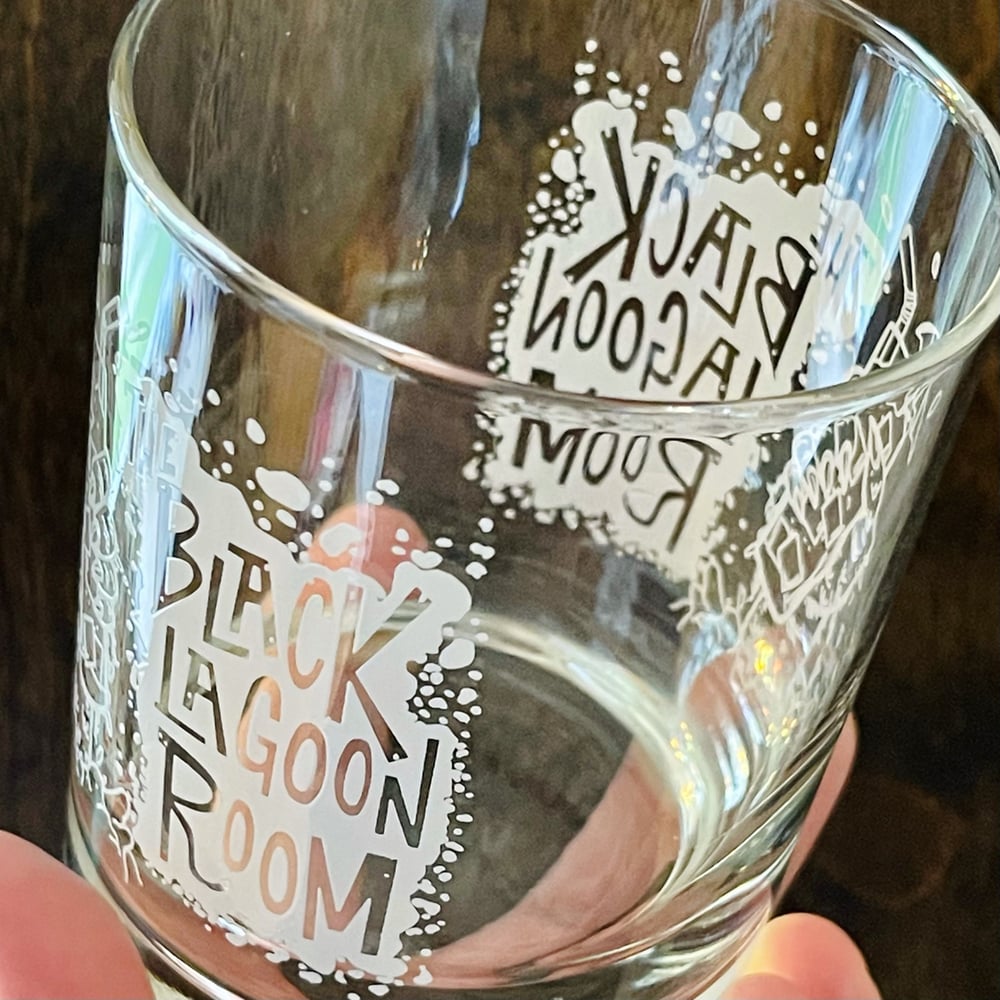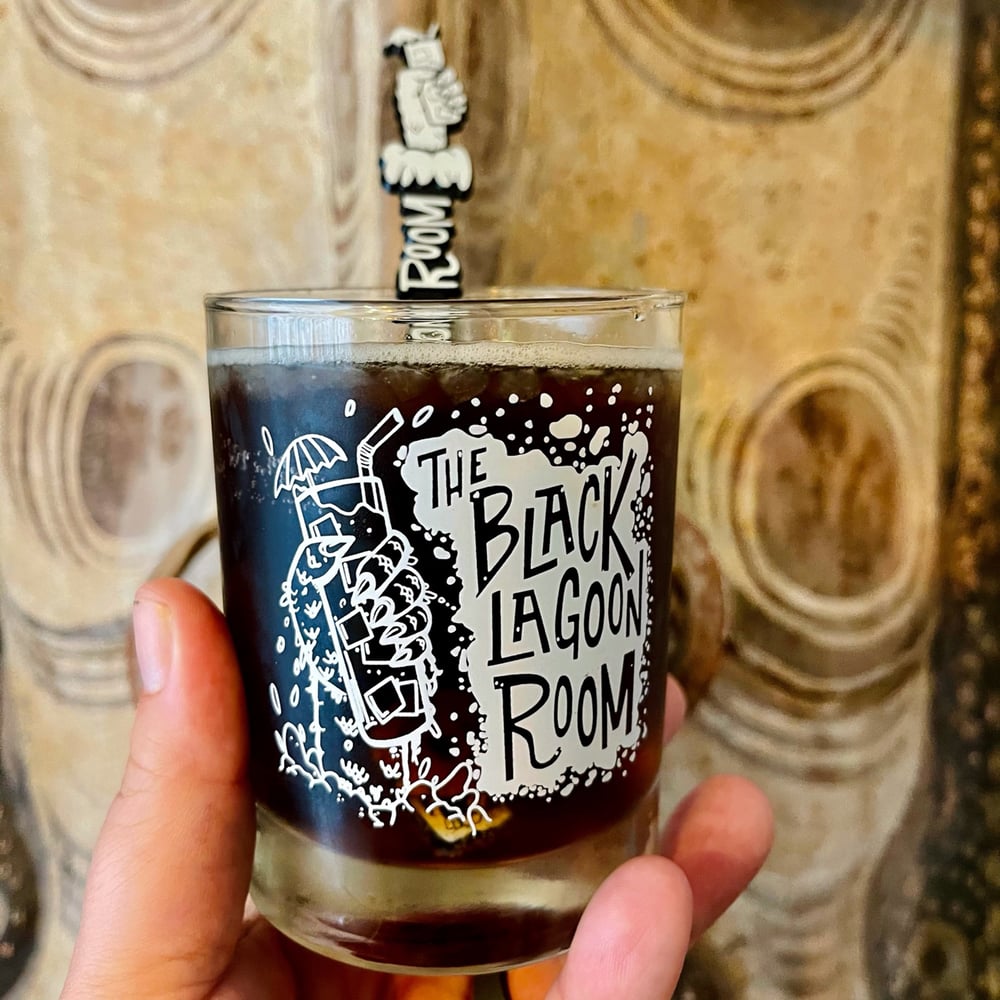 Lurking deep below the depths of an undisclosed location in the upper Midwest lies the Black Lagoon Room... a cozy tropical getaway from the sub-zero wind chills, arctic squalls and epic snow drifts that can sometimes pack a wallop 'round these parts.
Our Black Lagoon Room "Thirsty Creature" logo is printed in white detail on both sides of these classic old fashioned cocktail glasses, paying homage to that greatest of murky water dwelling fish men of yore, the Creature from the Black Lagoon!
This listing is for a SET OF 4 cocktail glasses... buy more n' save (it's the American way!)
They come to you ready to convey 11 full ounces of your favorite liquid directly to wherever you decide to pour it.
Perfect for your Tiki bar, your regular bar, your monster cave, your haunted mansion, your underwater grotto or wherever you most enjoy imbibing in a few choice quaffs... With up to three pals!
G'wan... Drink like a Man Fish!
International friends: Please contact us for a shipping quote!