AT RANDOM IS FOR LOVERS Milwaukee Tiki Love Bowl BLUE 1.75" Soft Enamel Pin w/ Glowing Flame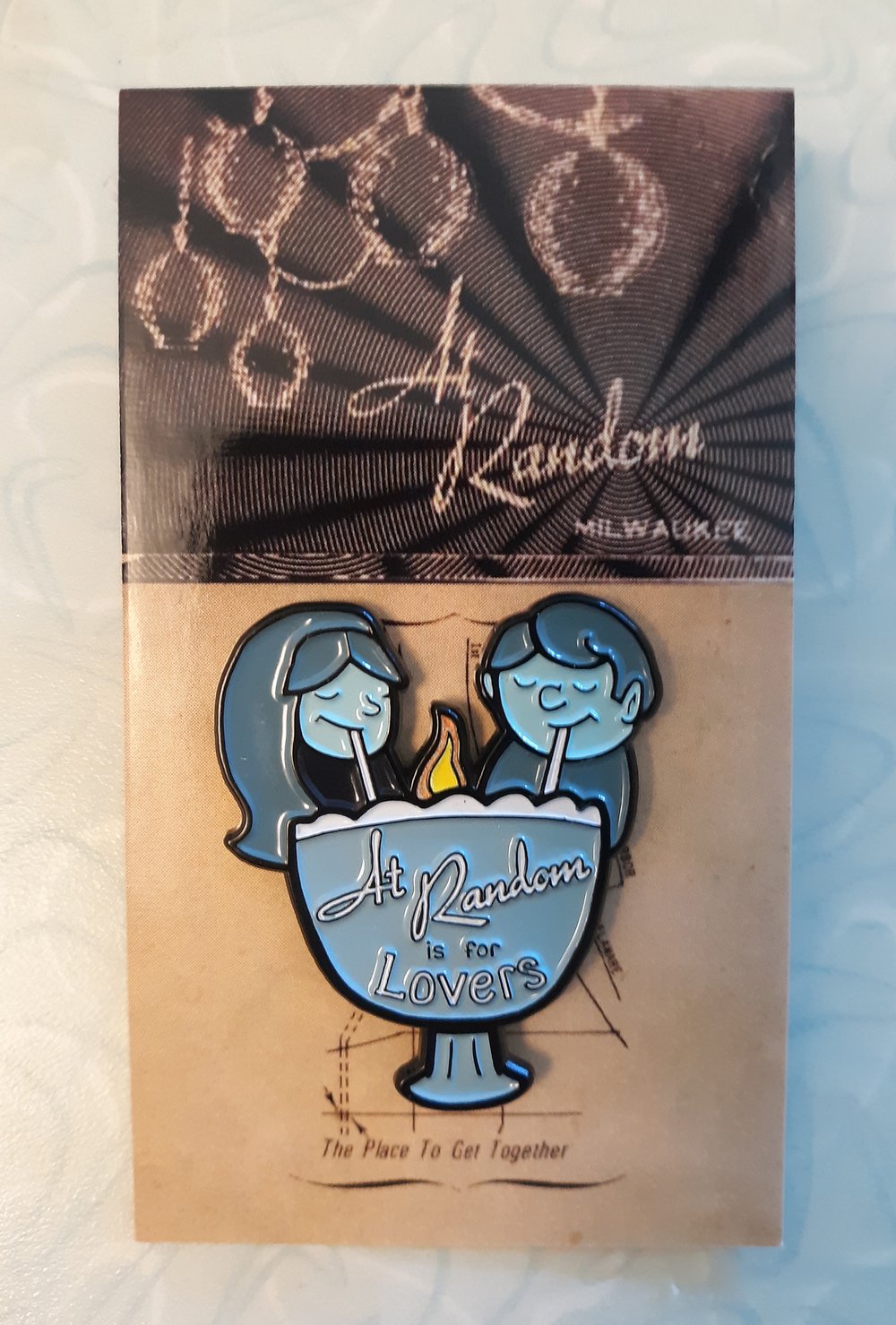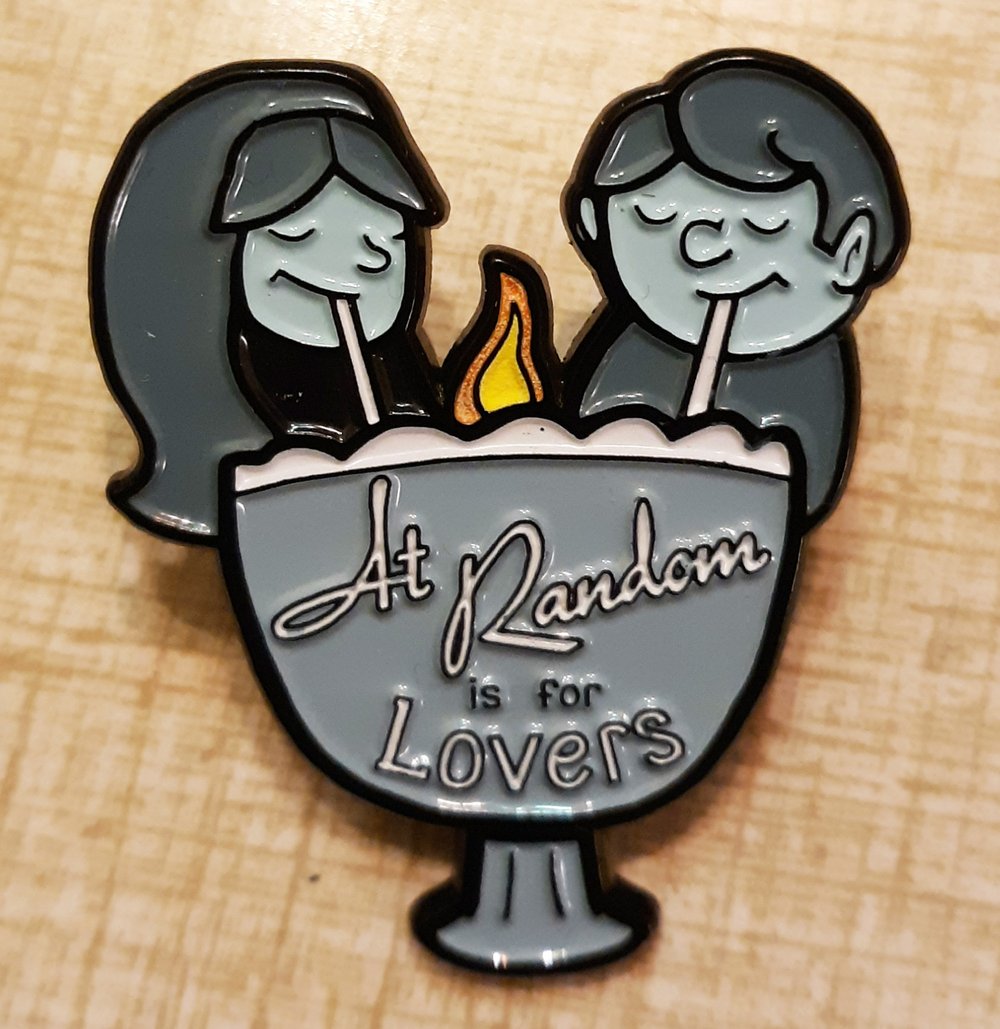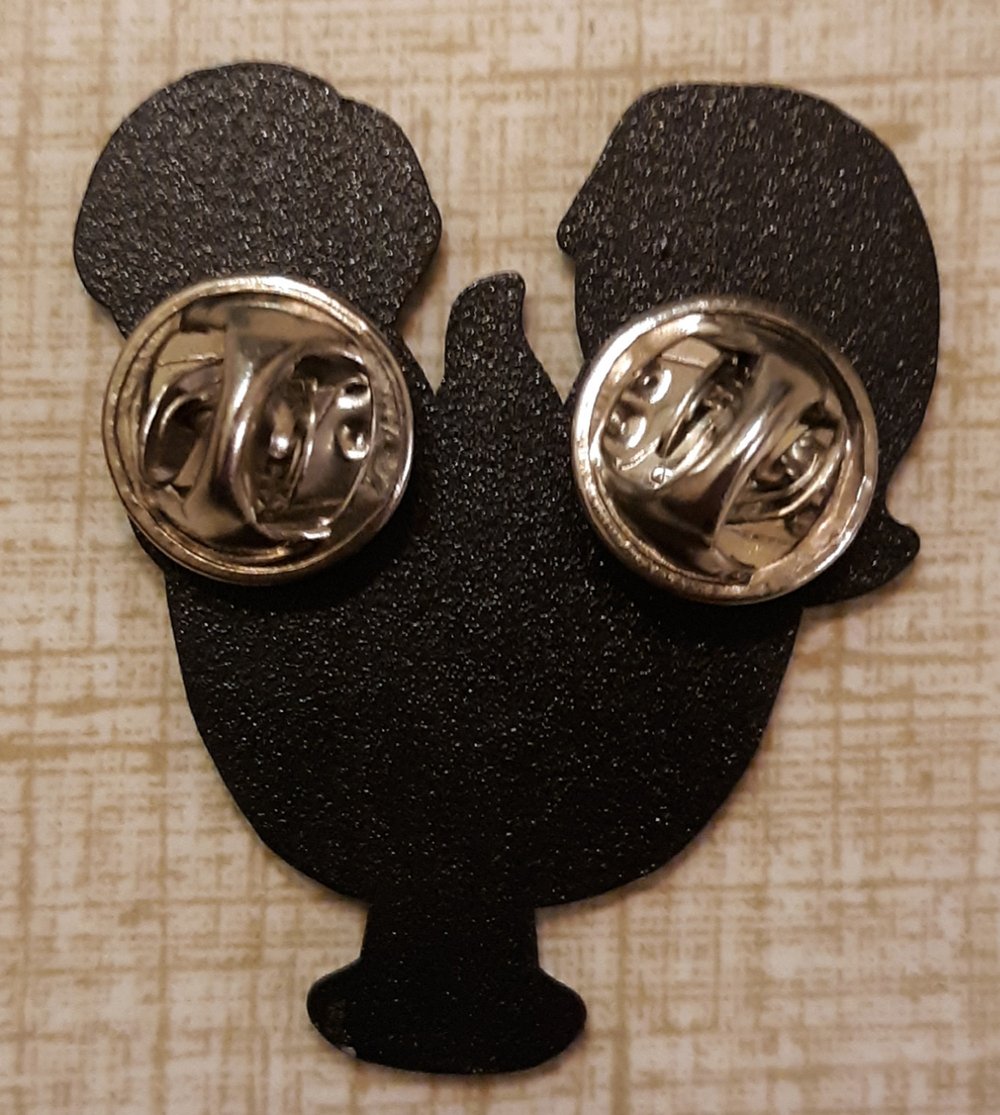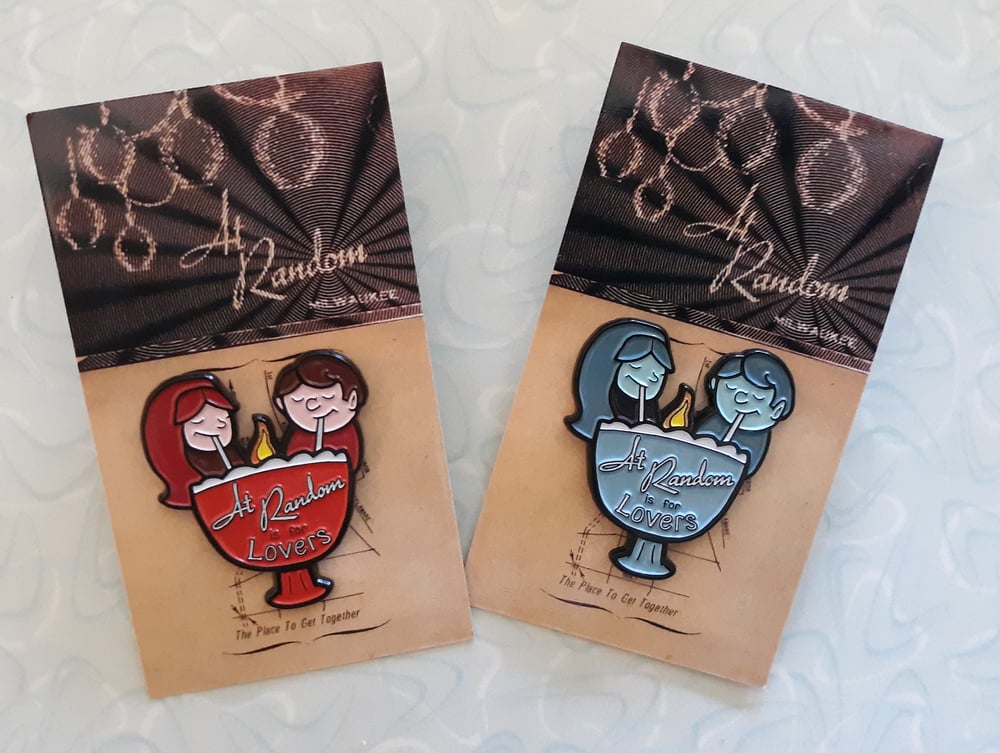 If you've ever had the pleasure of sinking into one of the comfy avocado green naugahyde booths in a romantically dim corner of At Random in Milwaukee, sipping a tall, frosty ice cream-and-whipped cream-topped Brandy Alexander or Golden Cadillac, this listing is just for you...
If you haven't, do yourself a favor and pay a visit to one of Milwaukee's (and... the country's) finest classic cocktail lounges since 1964! And while you're there, you'll want to partake in the 56 year long tradition of the TIKI LOVE BOWL!
We have a VERY limited quantity of these 1.5" soft enamel At Random Tiki Love Bowl pins available (In Romantic Red and Dramatic Blue) - The best part of these little beauties? The flame on the pin emits a soft glow in dark spaces!
If you're a MKE expat lookin' for a lil' slice of home, this is your only way to get these outside of an in-person visit to the bar.
Designed by Pete Klockau at The Black Lagoon Room and released in conjunction with At Random and come complete with a bar-appropriate backer card based on their original 1964 matchbook!