AT RANDOM Milwaukee DOROTHY 15oz Tiki Cocktail Mug Fiesta Orange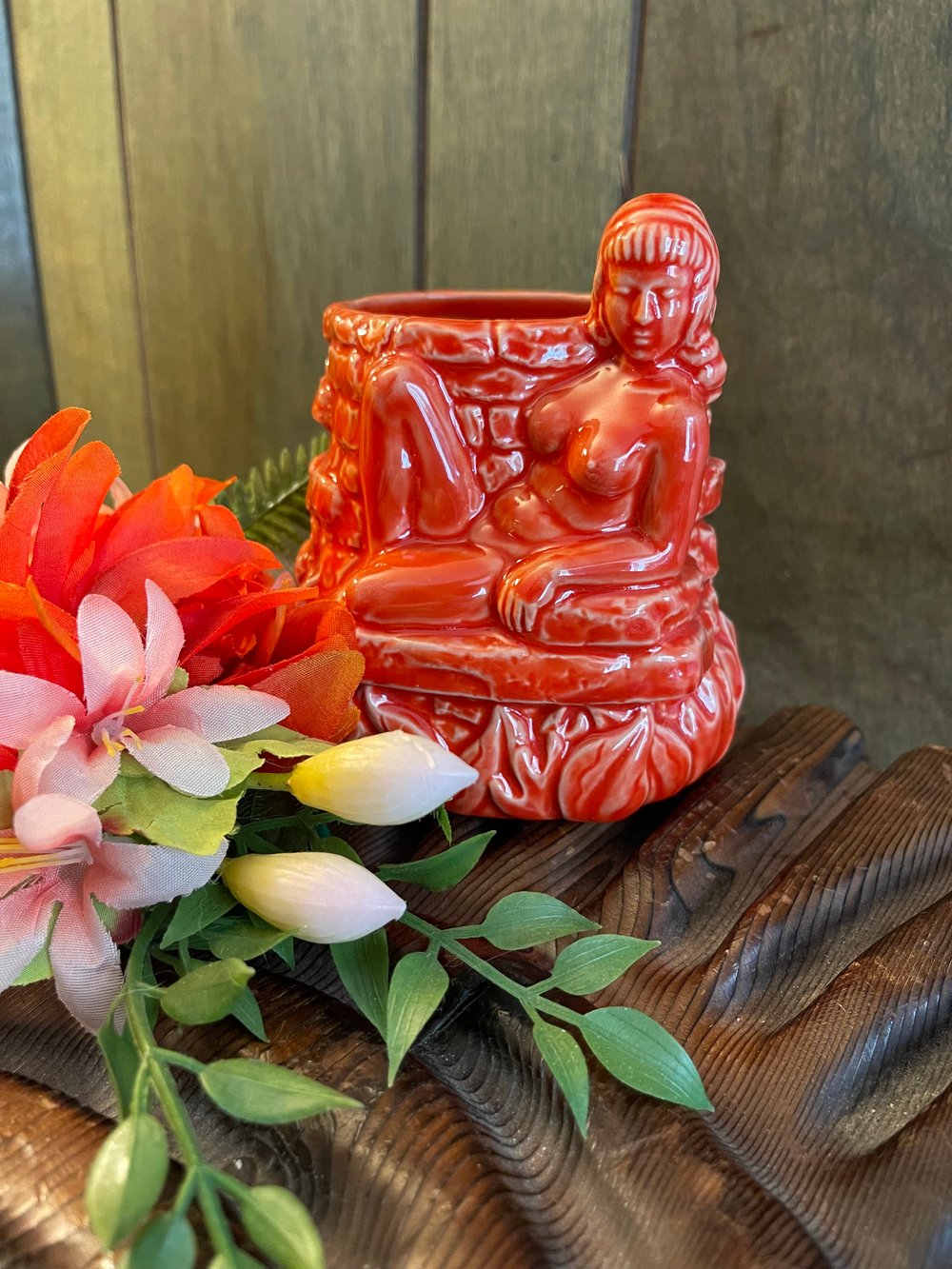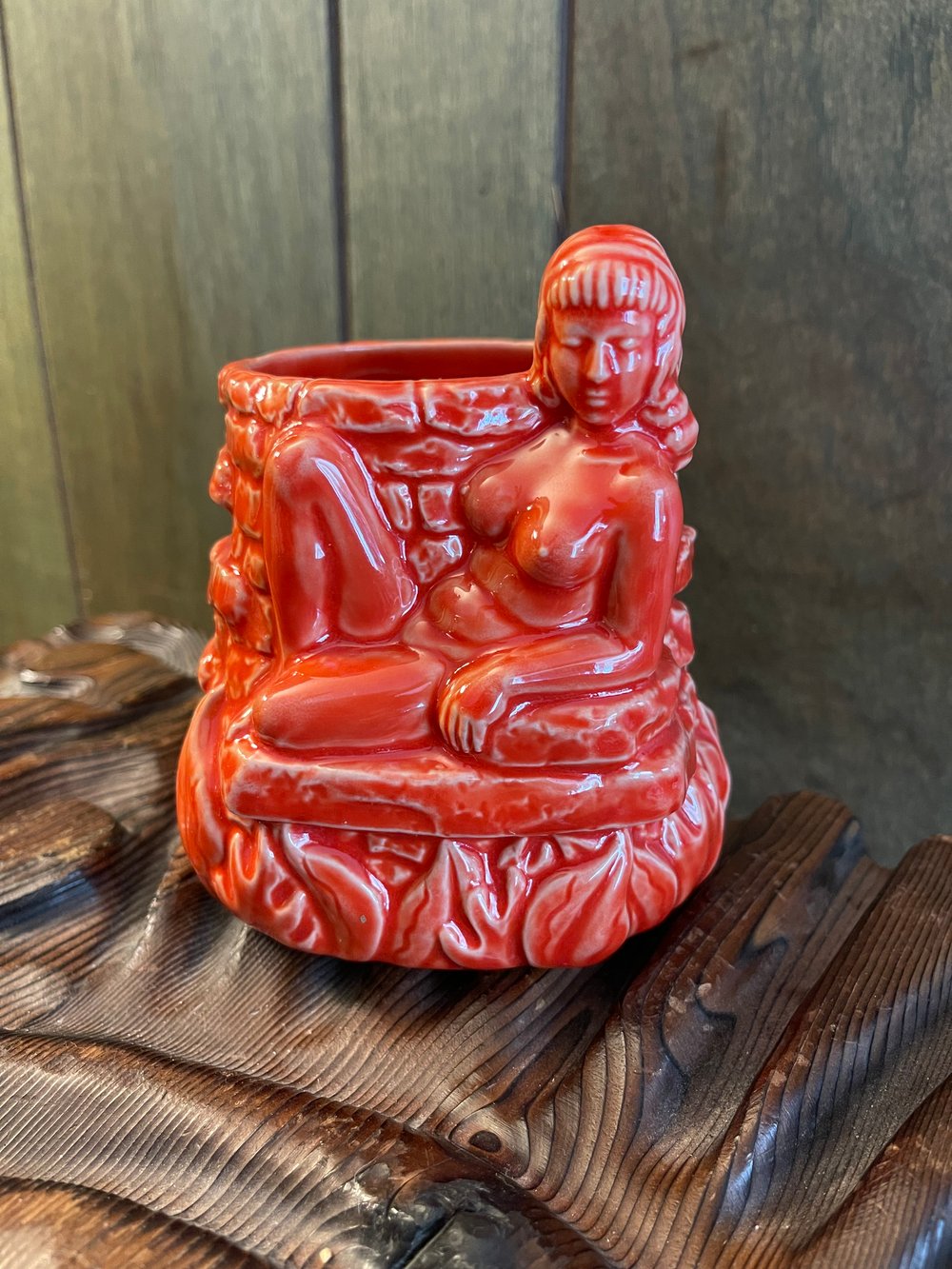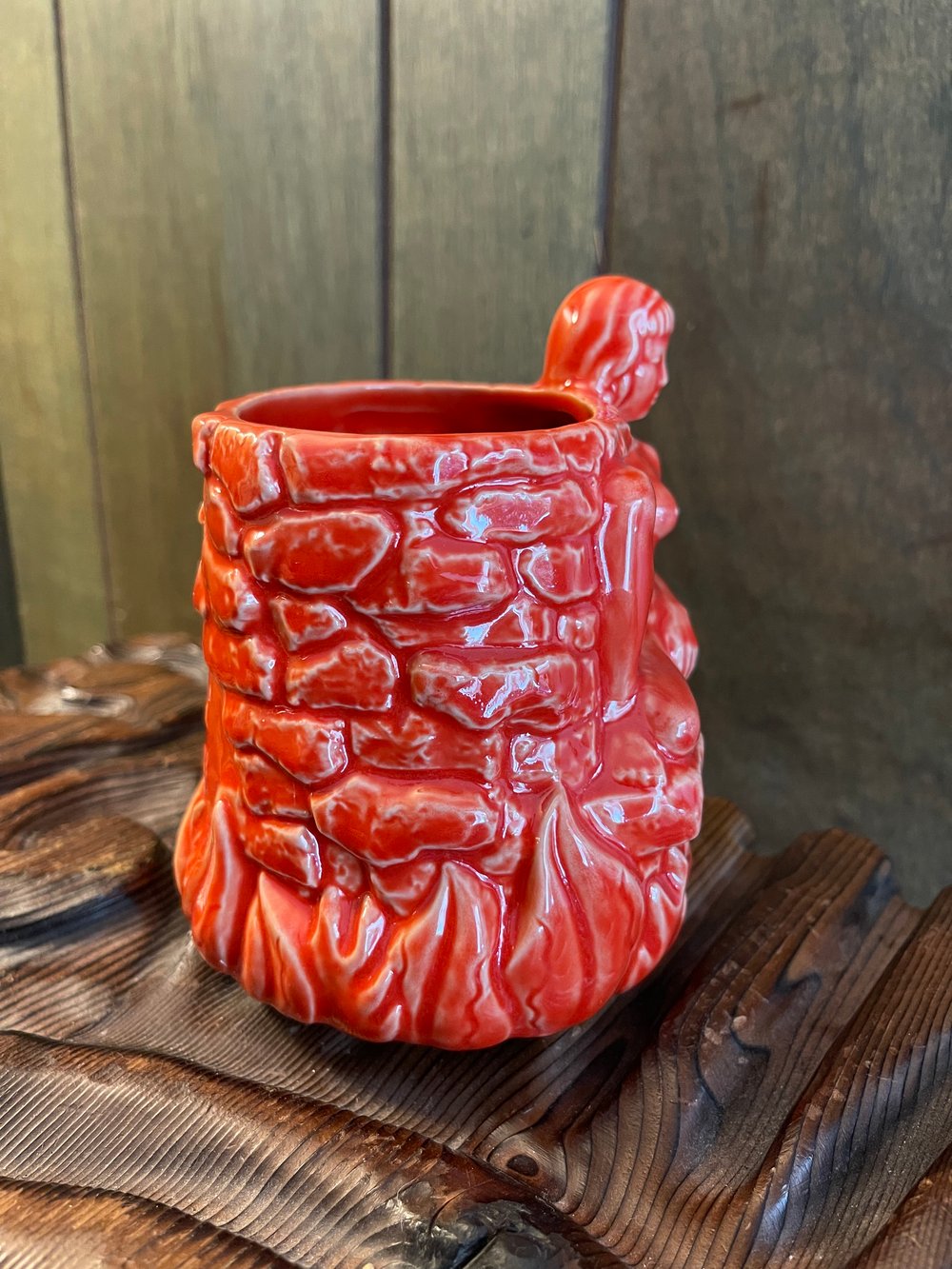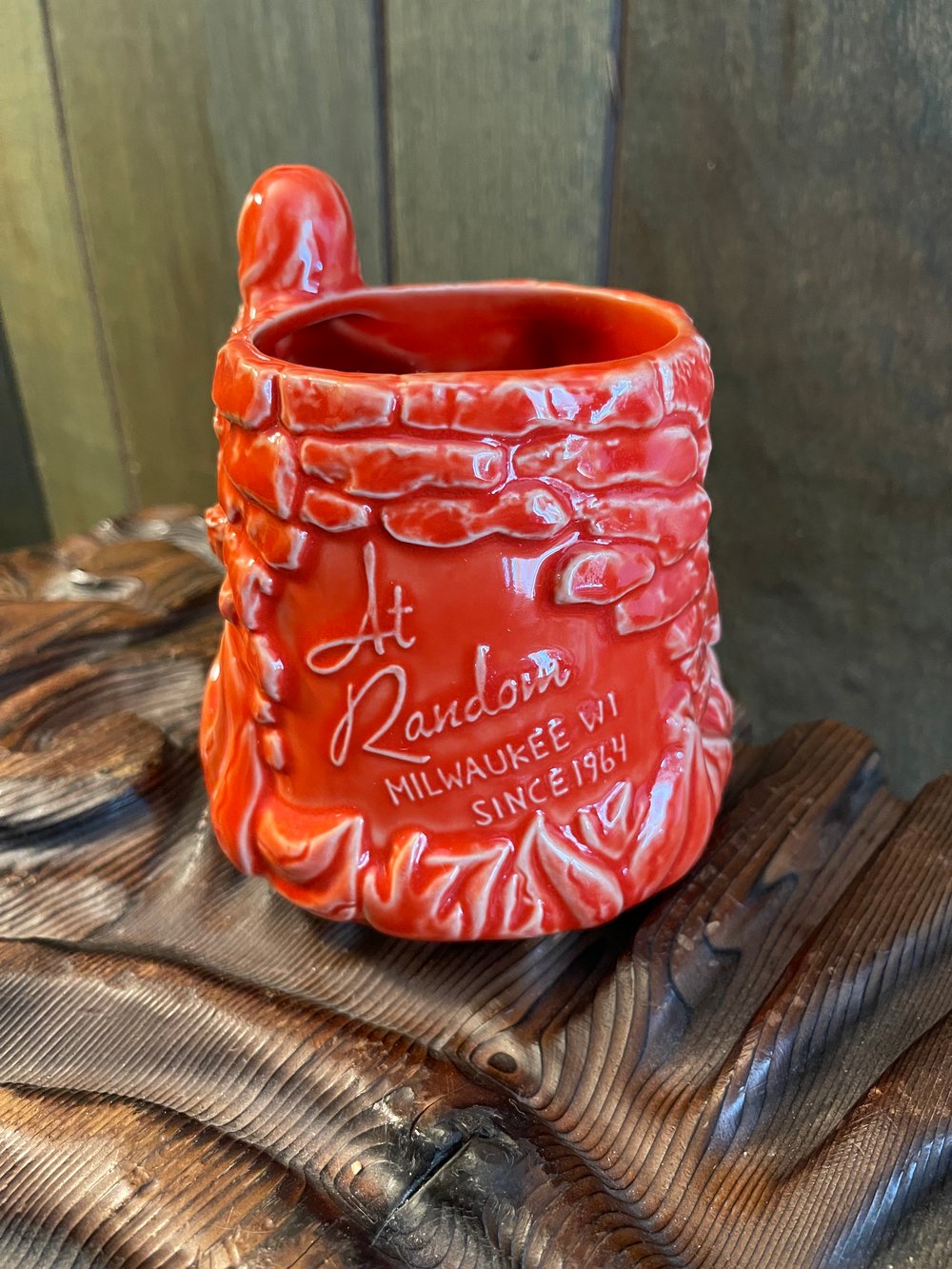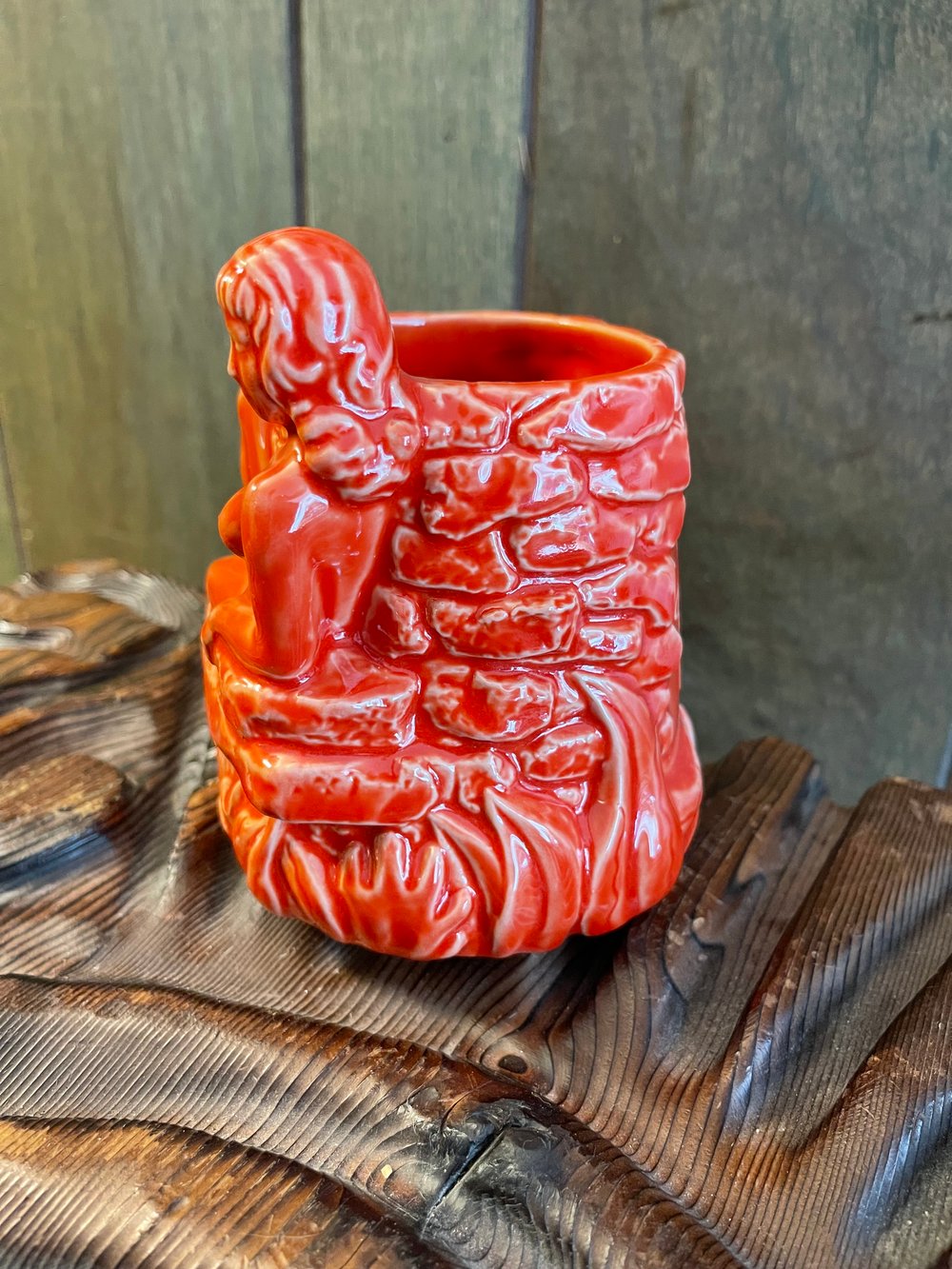 At Random (established 1964) is an iconic Milwaukee cocktail lounge, absolutely oozing with history and character.
Well known across the Midwest for their absolutely delicious ice cream drinks (that cocktail genre being a certified Wisconsin staple) At Random is a local must-visit rite of passage, and a gateway to a different time. Rat Pack on the stereo, a hand-crafted cocktail confection in front of you shared with the one you love, sunken into the rich, cozy avocado green Naugahyde booths and with just the perfect dim, romantic amber lighting, a visit to At Random is an experience unlike any other.
The centerpiece of the lounge area in the bar is "Dorothy," an interesting local artifact in and of herself. When we were asked to design the bar's VERY FIRST sculpted mug, we could think of no better subject than this iconic statue. The mug depicts Dorothy against a natural rock wall with exotic tropical plants around the base. The reverse features the bar's logo, location, and established date.
If you can't make it to Milwaukee to visit the bar in person (and you certainly should if you can), we're making a limited number of these mugs available for purchase online.
Each mug stands 5" tall, features a brand new Fiesta Orange glaze, and holds 15oz of your favorite beverage (may we suggest a Mai Tai, which is what comes served in the mug when you visit the bar!)
Your order comes packed with a Black Lagoon Room logo swizzle stick and coaster to boot.
Dim the lights, turn on that Jackie Gleason "Music for Lovers Only" album, make yourself a cocktail in our Dorothy mug and be magically whisked away to relaxation before you even get to Side B.