BLACK LAGOON ROOM 7.5" Logo Swizzle Sticks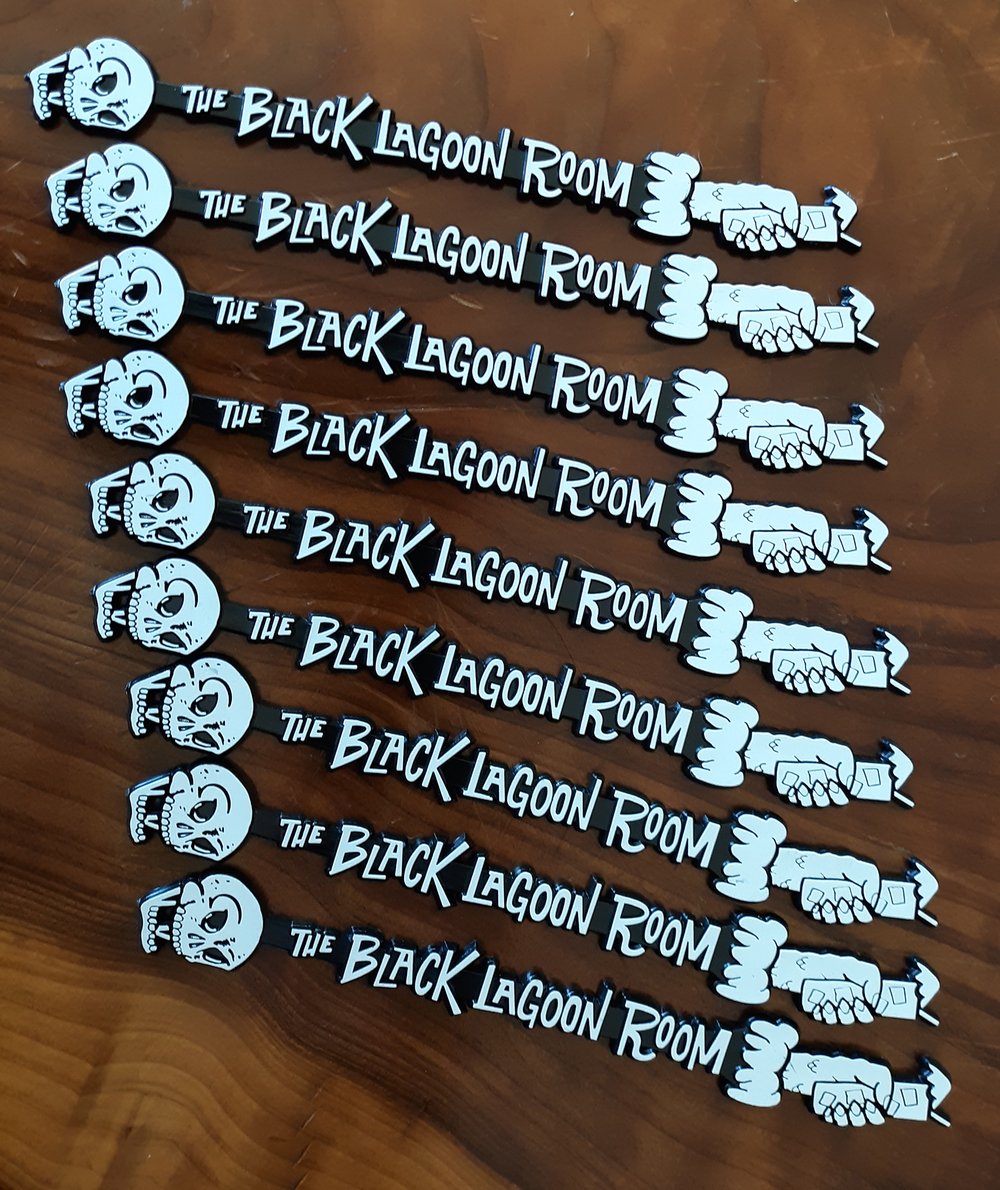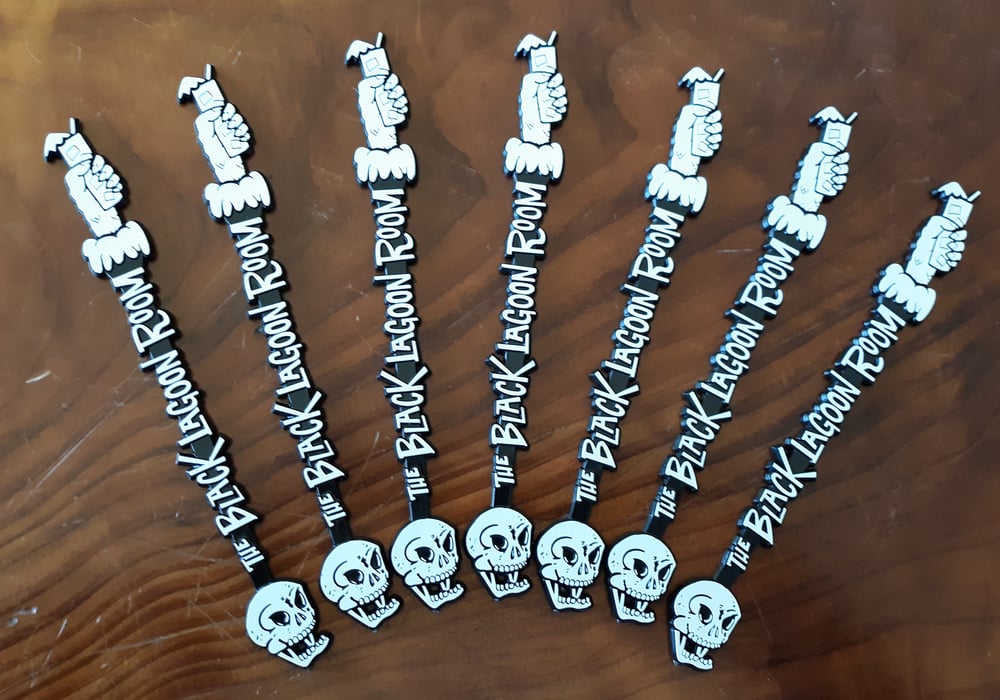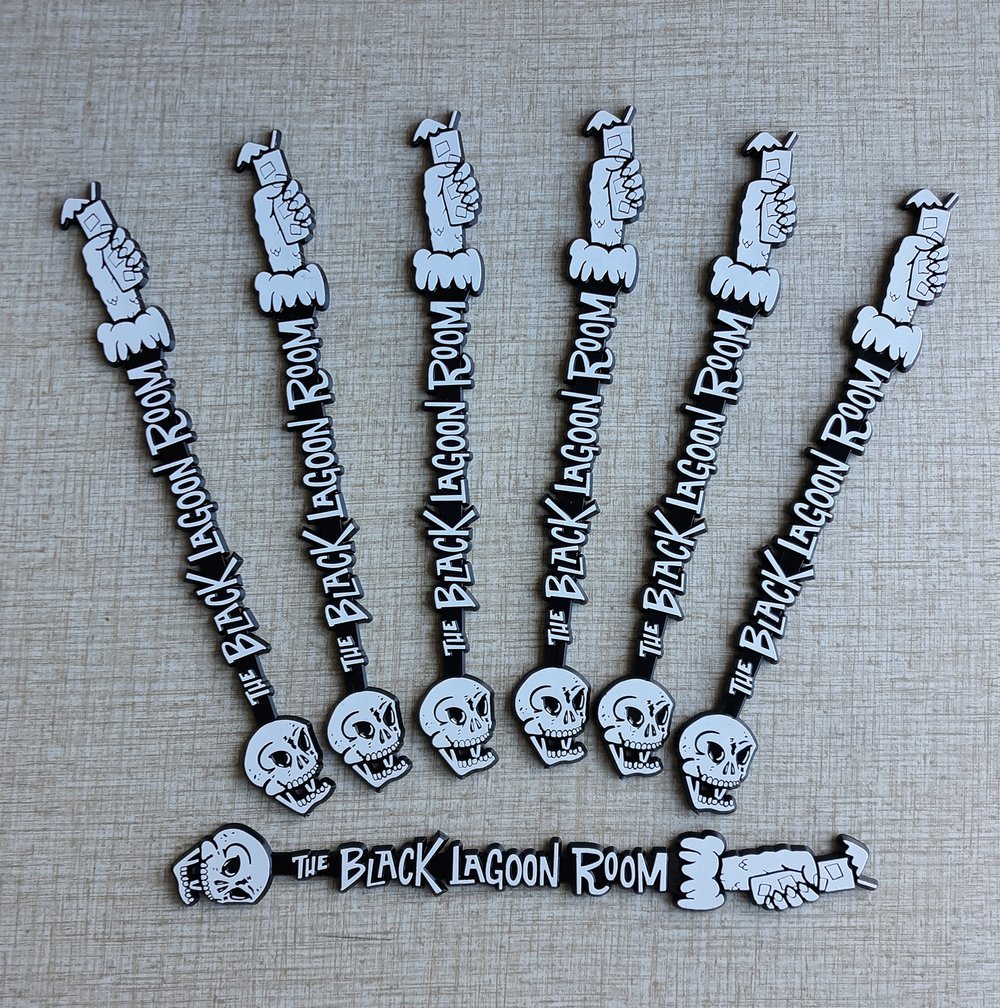 When you need JUST the right thing to stir up that cocktail, we've got exactly the tool for the job!
For the discerning home bartender, grab our spooky lookin' Black Lagoon Room swizzle sticks!
Available as singles, and packs of 5, 10, or 25 (if you'd like more in bulk, send us a message - buy more and save!) These are a full 7.5" tall, 3D molding with our Thirsty Creature hand at the top, and an equally thirsty looking skull at the base - the perfect height for a Collins glass, or your favorite Tiki mug!
Guaranteed to make every drink exactly, properly stirred and delicious - Give yer cocktails a creepy kick!
Designed by Pete Klockau at The Black Lagoon Room