BRYANT'S COCKTAIL LOUNGE Milwaukee 1.5" Old Fashioned Limited Edition Enamel Pin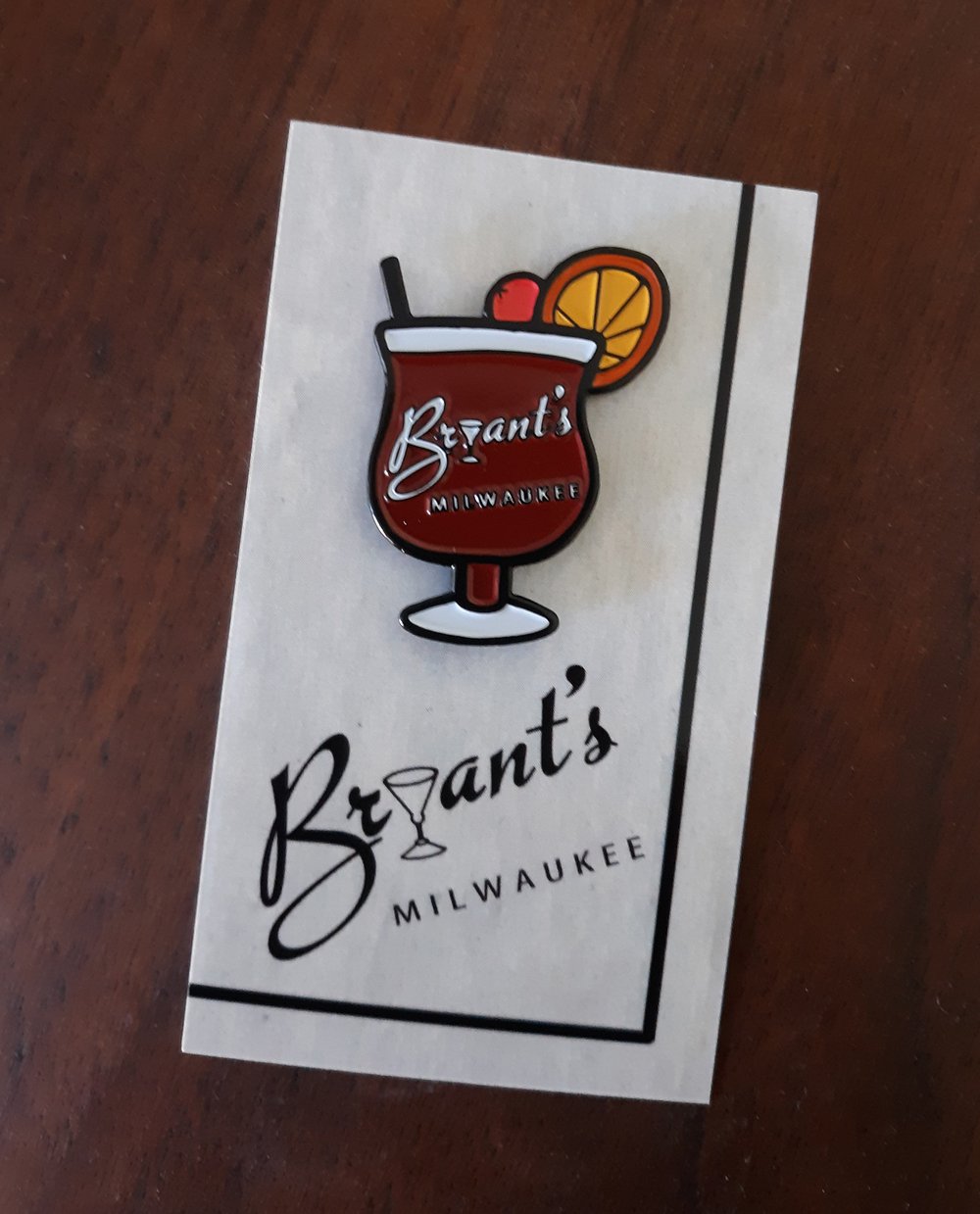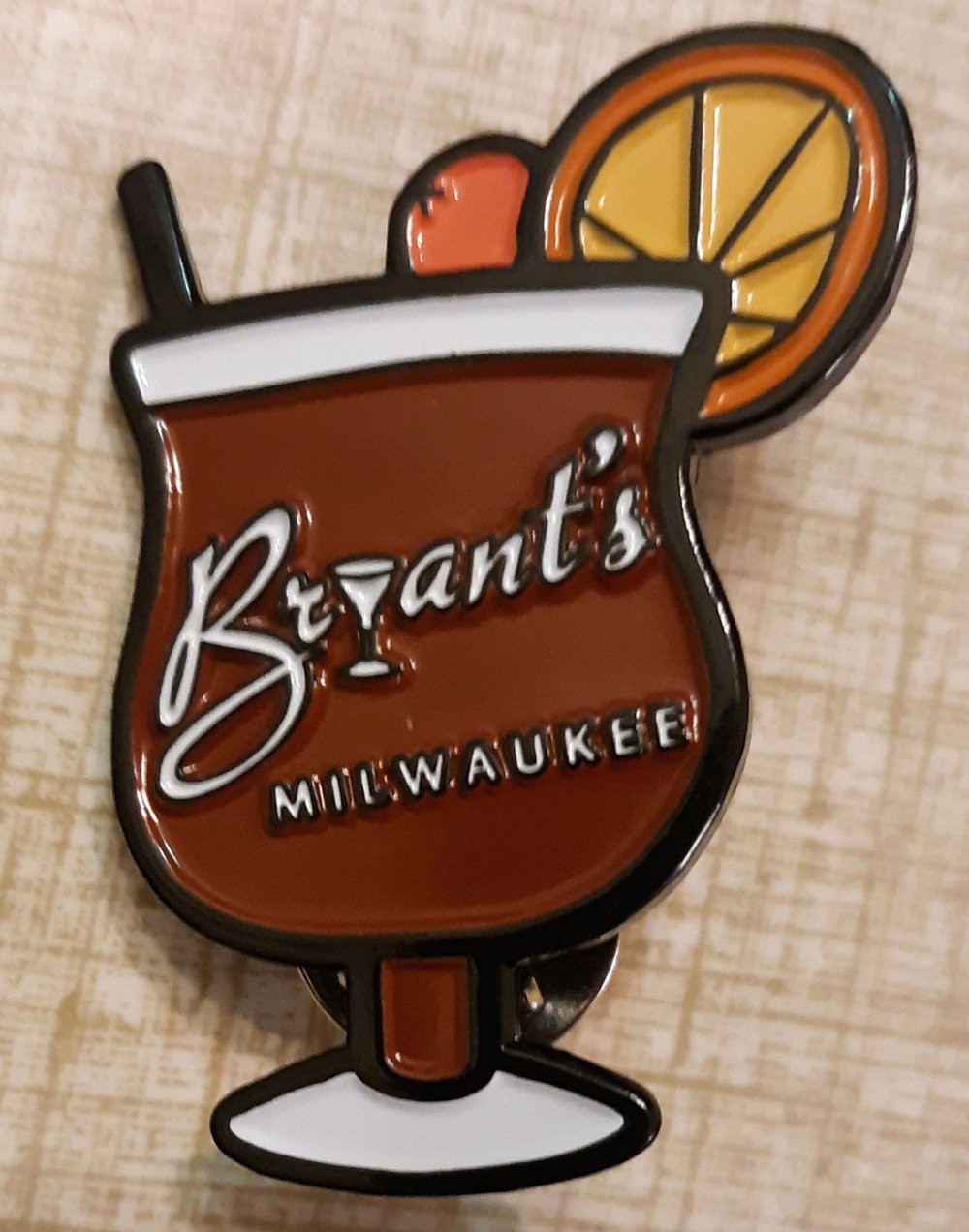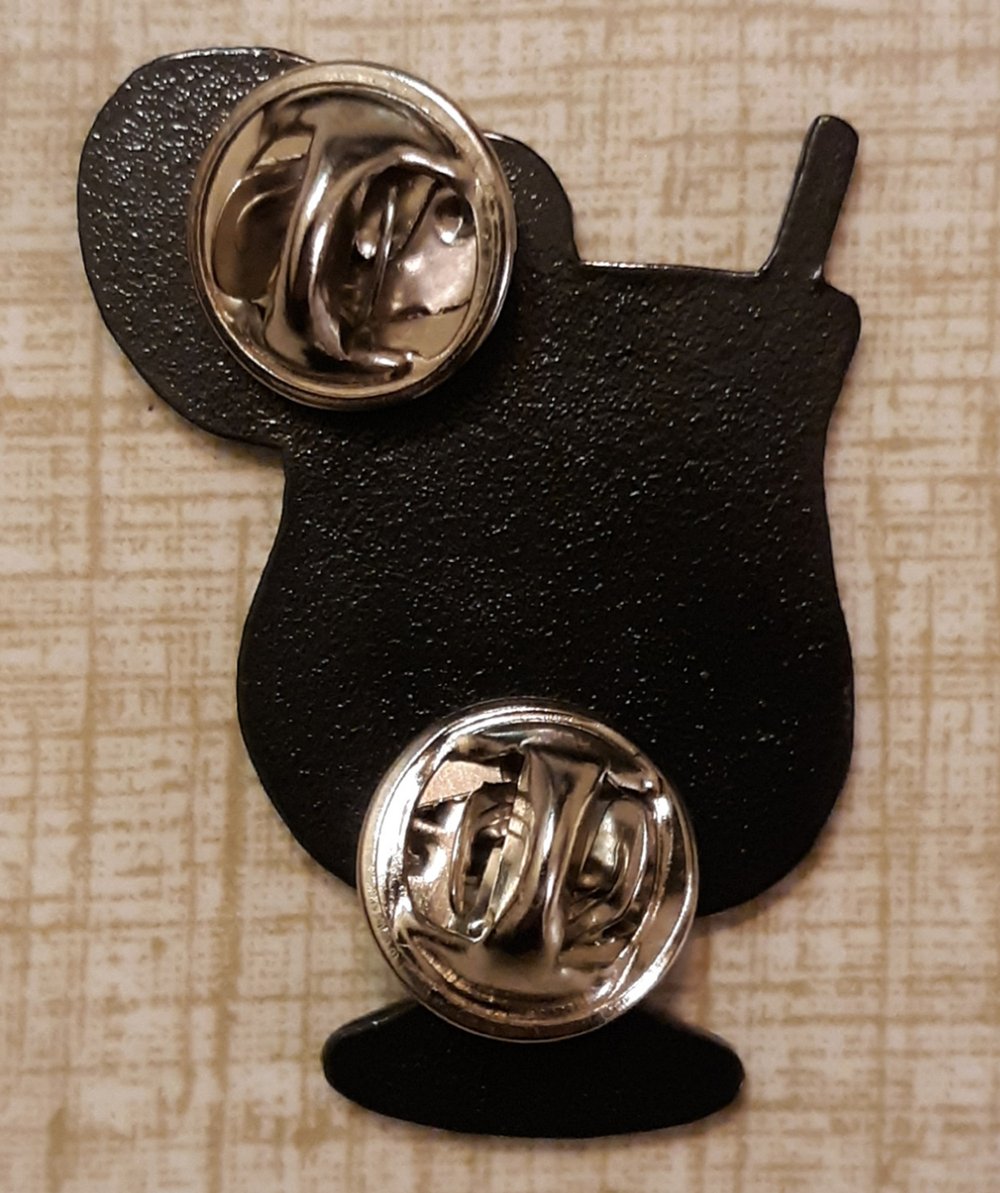 If you've ever visited Milwaukee, WI and are a lover of classic cocktail bars, chances are you've been pointed to the pristine, old school time machine that is Bryant's Cocktail Lounge, standing on the corner of 9th & Lapham, nestled between the city's bustling Walker's Point and Bay View neighborhoods, since 1938! It was the first cocktail bar in the state of Wisconsin AND invented the Pink Squirrel - How 'bout that?
Bryant's is known for their intimate, dimly lit atmosphere as well as their cocktails, perhaps most notably their Wisconsin-style Old Fashioned that comes served to you in unique glassware that falls somewhere between a coupe glass and a brandy snifter.
To honor this delivious oddity, we have a VERY limited quantity of these 1.5" soft enamel Bryant's Old Fashioned pins available - This is your only way to get these outside of an in-person visit to the bar (which we highly recommend!)
Designed by Pete Klockau at The Black Lagoon Room and released in conjunction with Bryant's Cocktail Lounge. These double-clasp closure pins even come packed on a special backer card patterned after Bryant's cocktail napkins!