DICK SATAN TRIO "El Marciano" b/w "Sangria Diablo" 45 rpm 7" Single Vinyl Record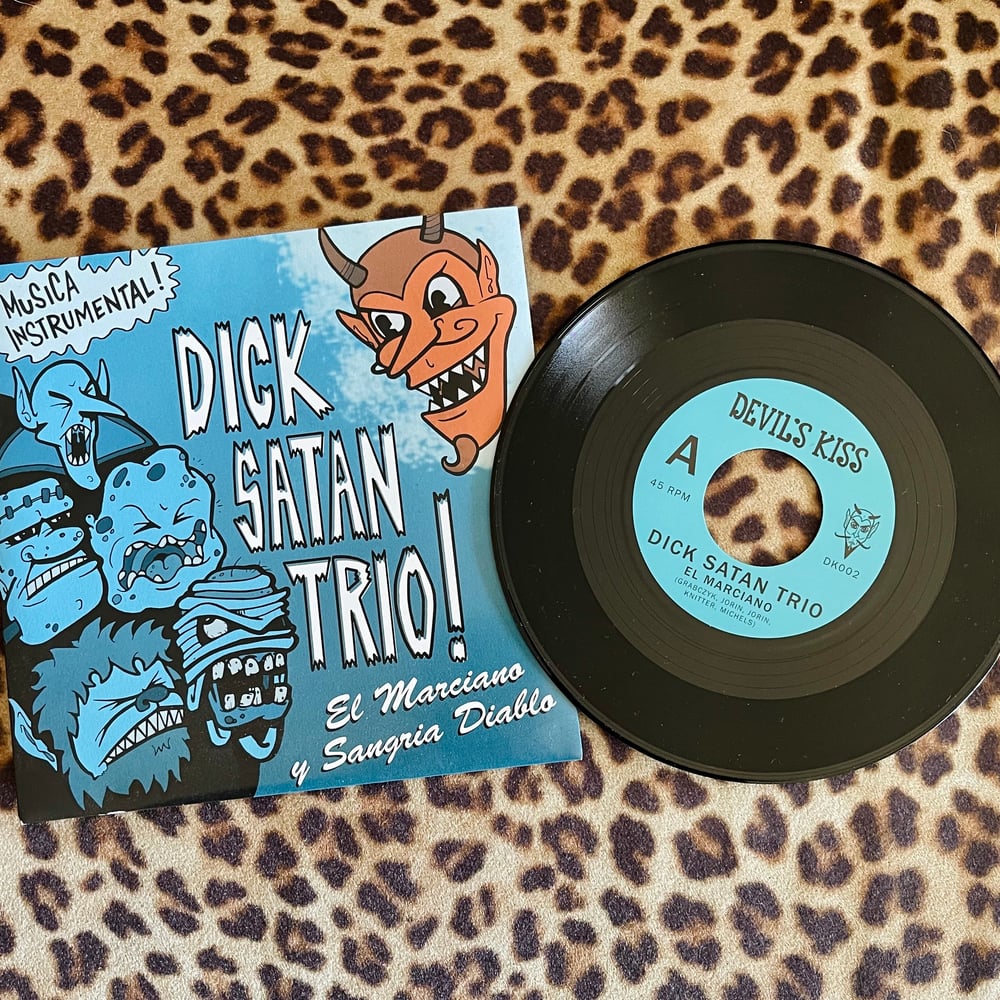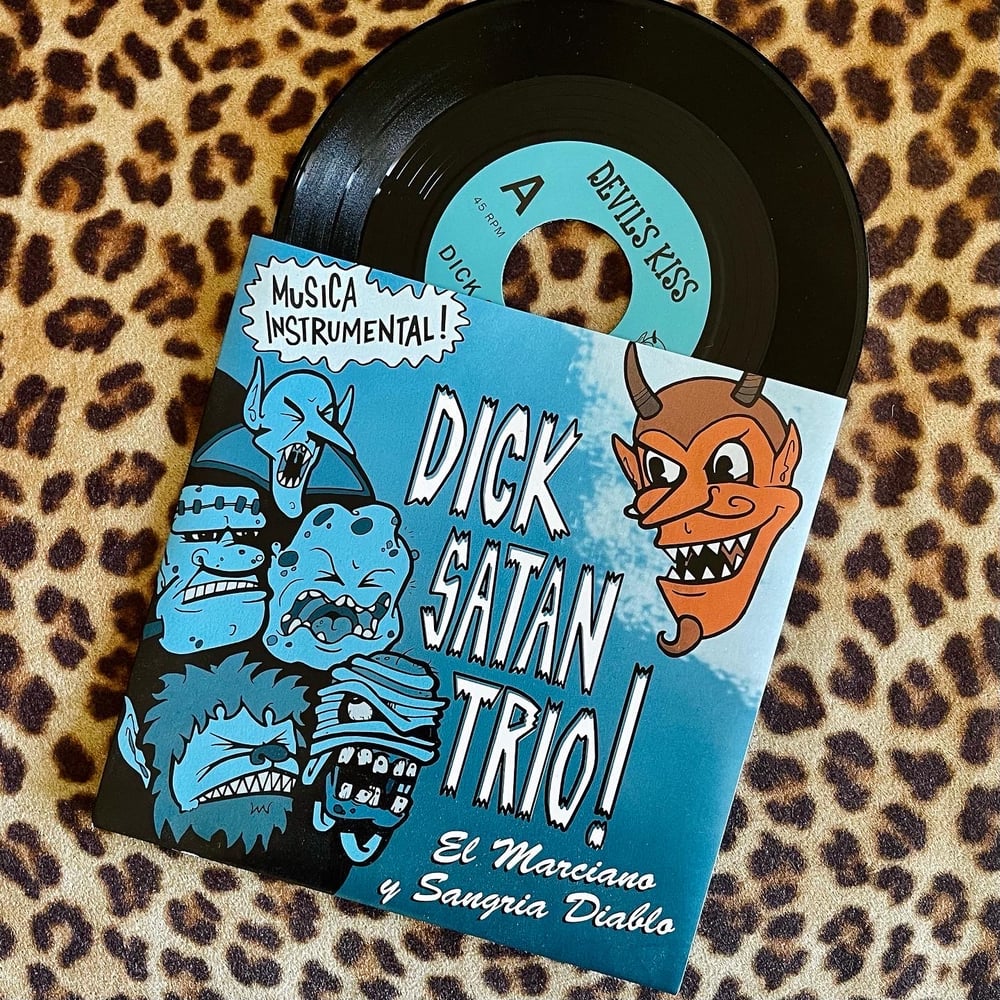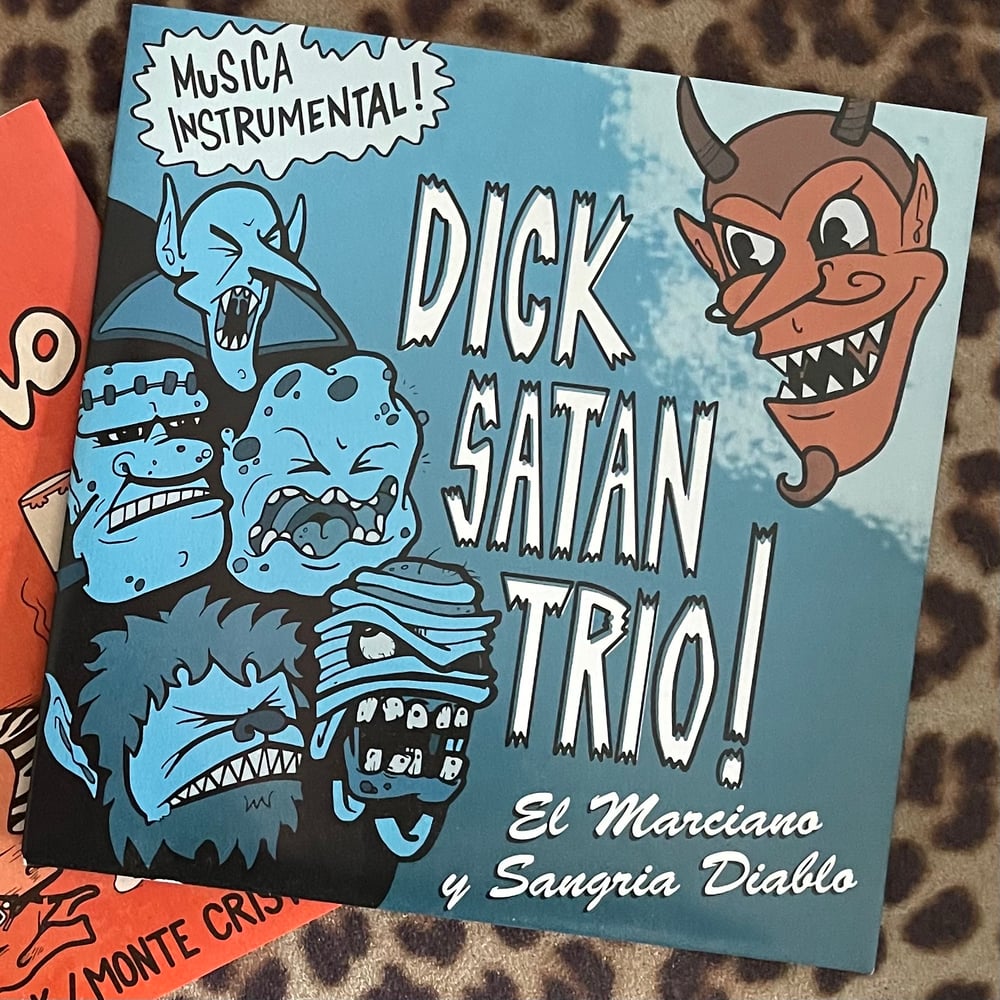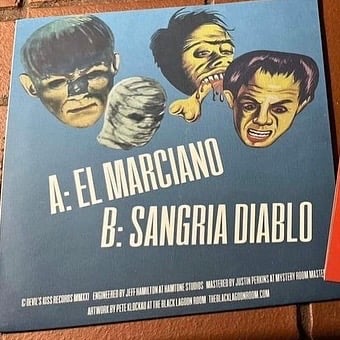 Direct from beautiful Milwaukee, WI, the Midwest's finest Instrumental Playboy Rock Band,
THE DICK SATAN TRIO!
Known throughout Brew City for their unique sometimes slinky, sometimes rollicking, always kickin' sound, The Dick Satan Trio are sure to get your next party rolling right!
This 45rpm 7" record, features explosive psychedelic surf twang with "El Marciano" on the A-Side, and the south of the border booze-fueled gut bucket blast of "Sangria Diablo" on the B-Side
Released on Devil's Kiss Records. Artwork by Pete Klockau at The Black Lagoon Room
If you dig surf, lounge, 50's instrumental rock, and modern bands like the Bomboras, Satan's Pilgrims, The Diplomats of Solid Sound, or the Budos Band, you will not be disappointed!
You can hear a 30 second snippet of the A-Side on our Etsy page - http://www.etsy.com/shop/theblacklagoonroom