MAI TAI TIL I DIE 2-Sided Zip-Up Hooded Sweatshirt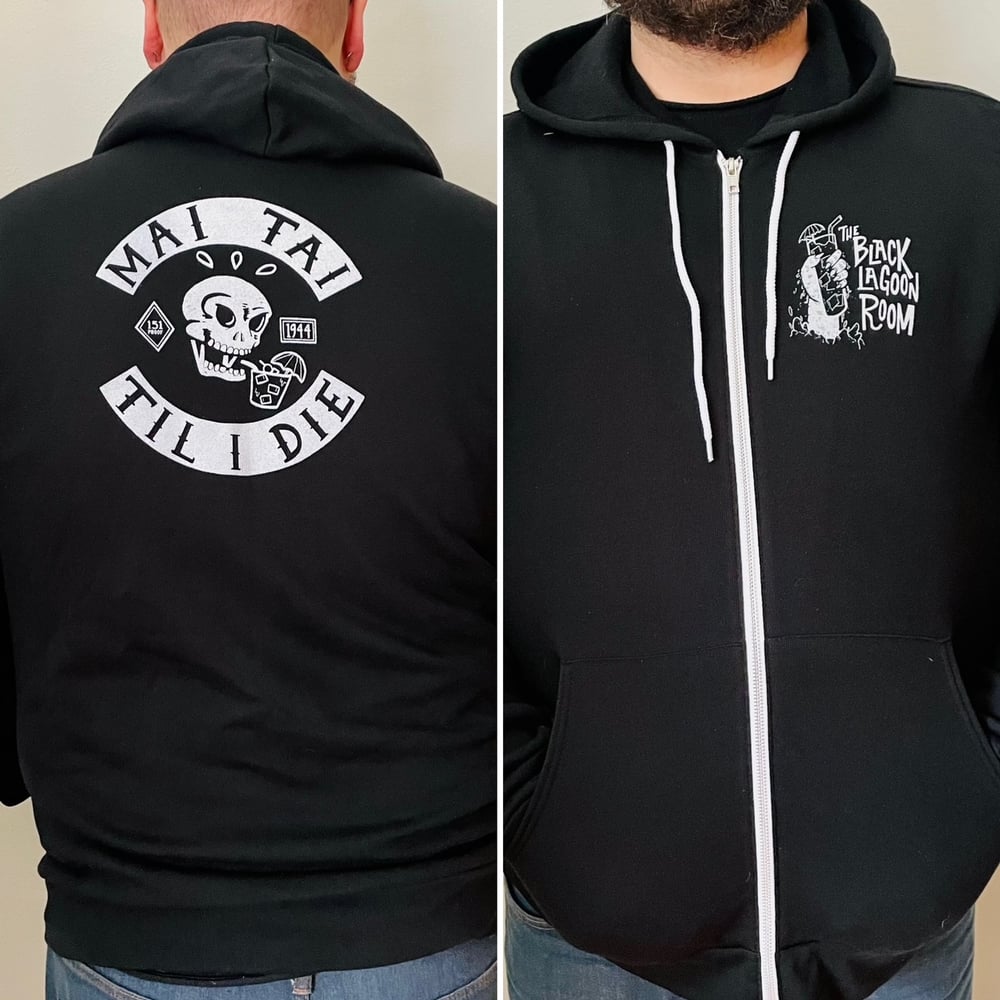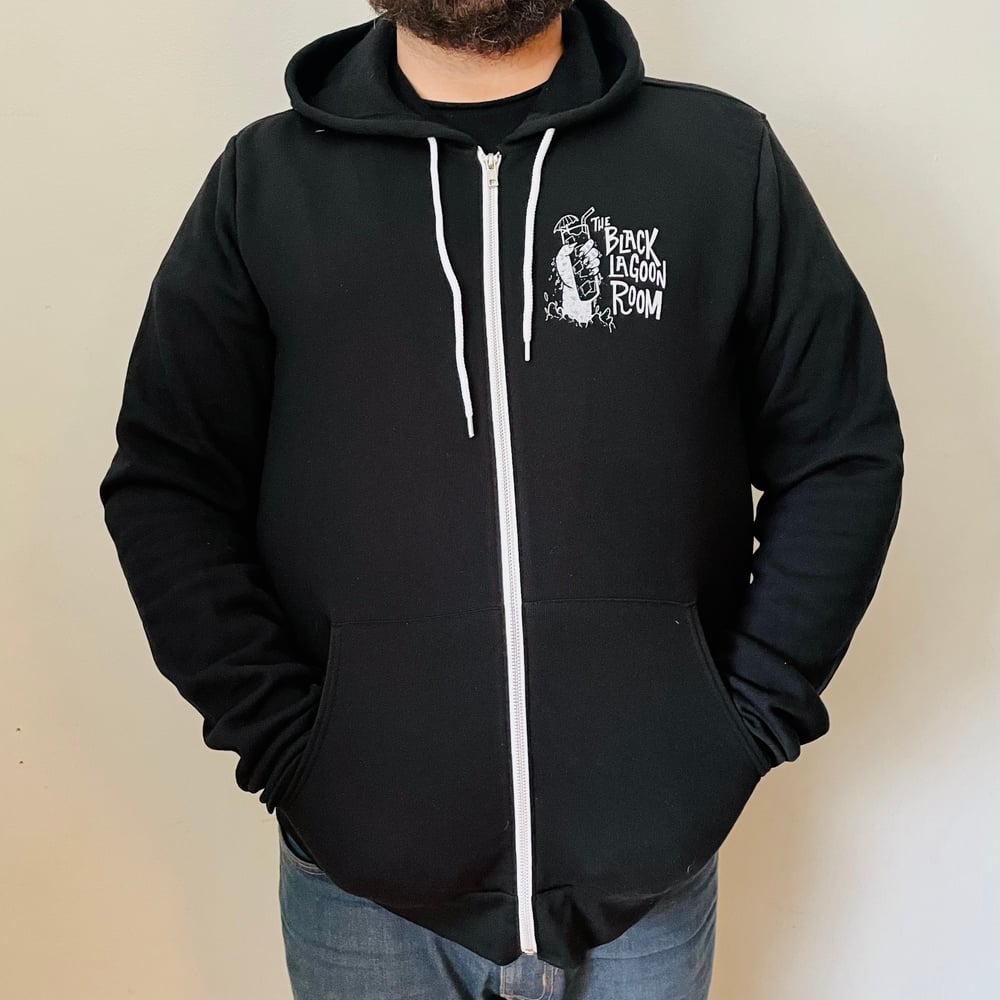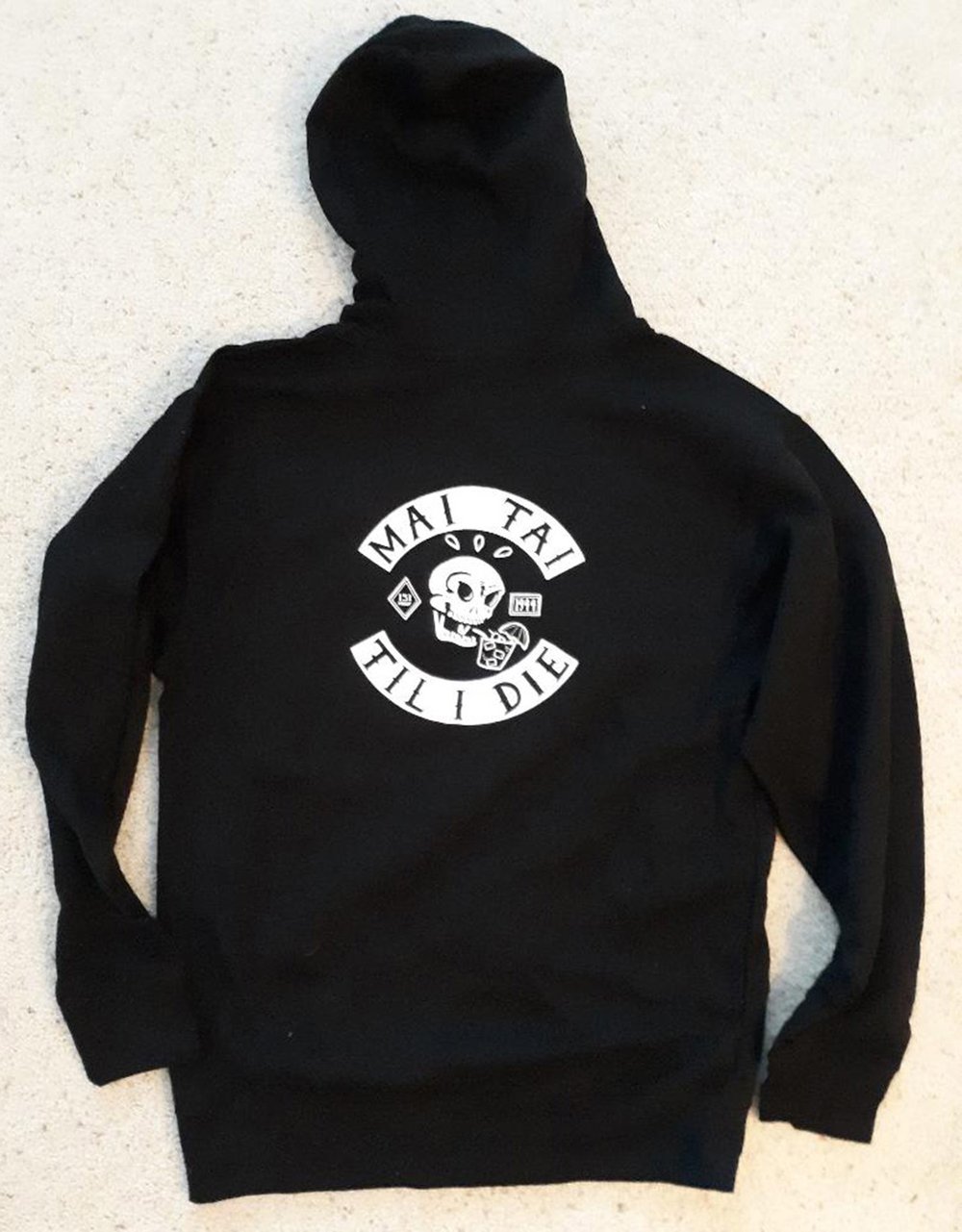 It takes a tough, leathery soul to navigate the long, winding lonely highway to the Tiki bar...you live fast, die young...
"Mai Tai Til I Die..."
For those of us who do a fair amount of our Tiki imbibing in...err...less than tropical climates... we've printed up our popular "Mai Tai Til I Die" design on this snazzy two-sided zip-up hoodie!
These super cozy, medium-weight zip-up hoodies feature our Black Lagoon Room logo small on the front, our "Mai Tai Til I Die" logo large on the back.
Printed on super soft Bella + Canvas Fleece Collection hoodies
Now you can hop on your snowmobile and tell the world, as you're reeking from gasoline, campfire, smoked lake fish and homemade orgeat syrup, that yes... you will Mai Tai 'til YOU die.... 151 Proof. Since 1944.
Printed by our pals over at Graveface Records.
Designed by Pete Klockau at The Black Lagoon Room
Check out our other listings for embroidered patches, stickers, and both men's and women's T-Shirts in this design, too!