MAI TAI TIL I DIE Large 10" Embroidered Back Patch!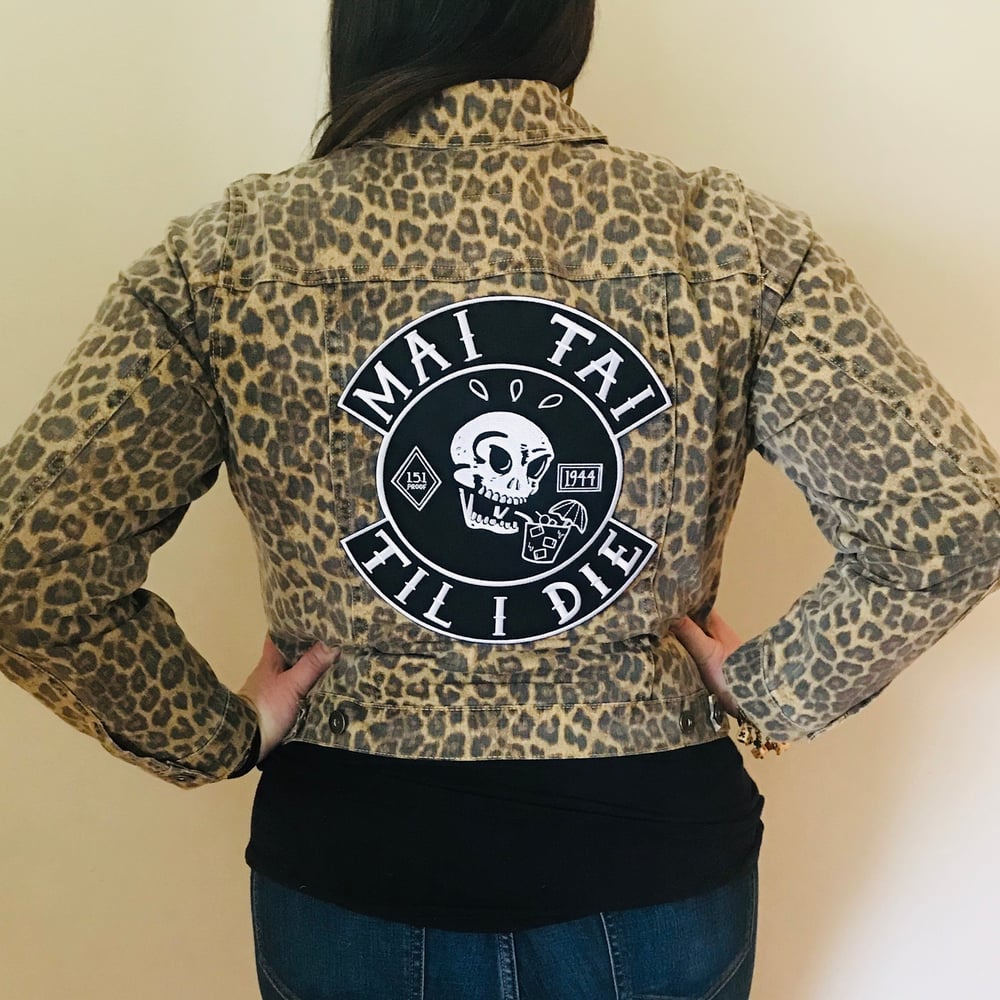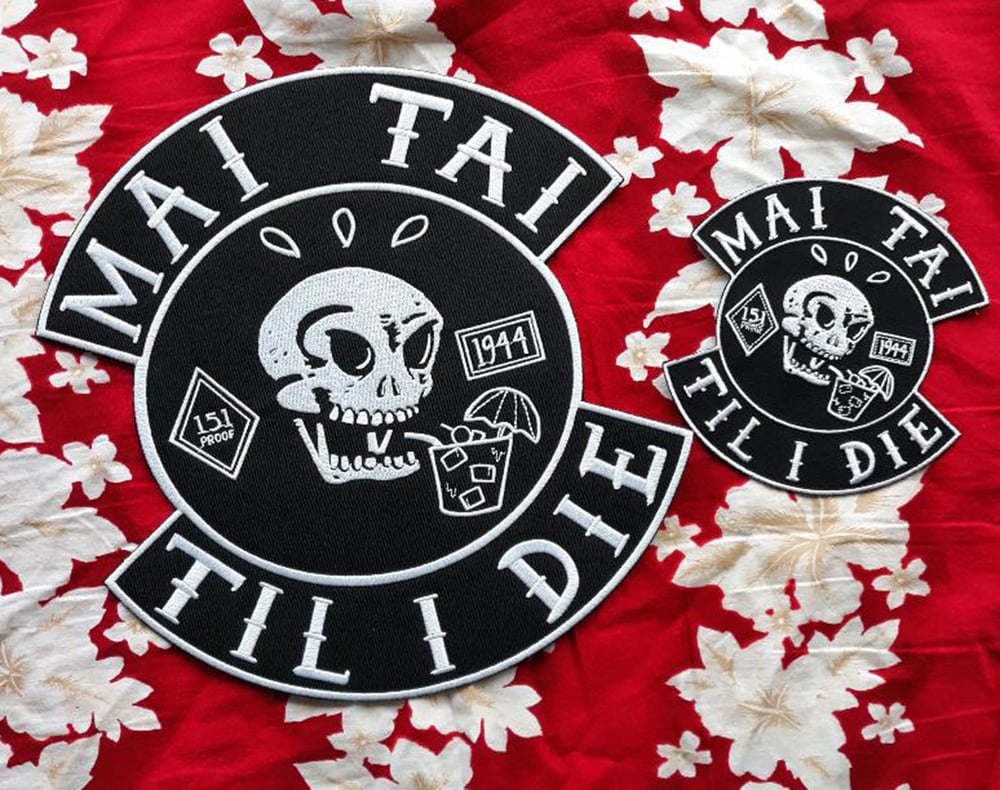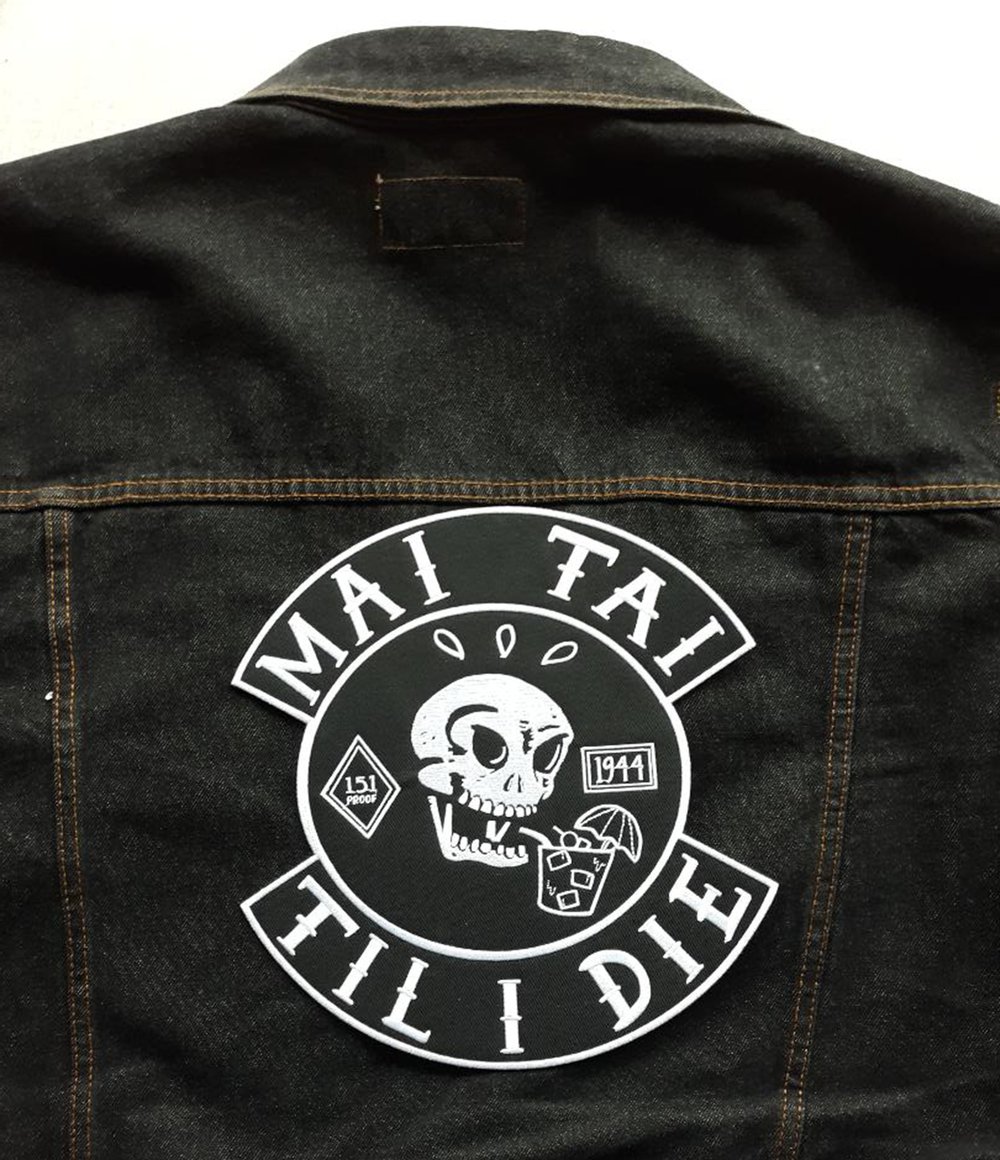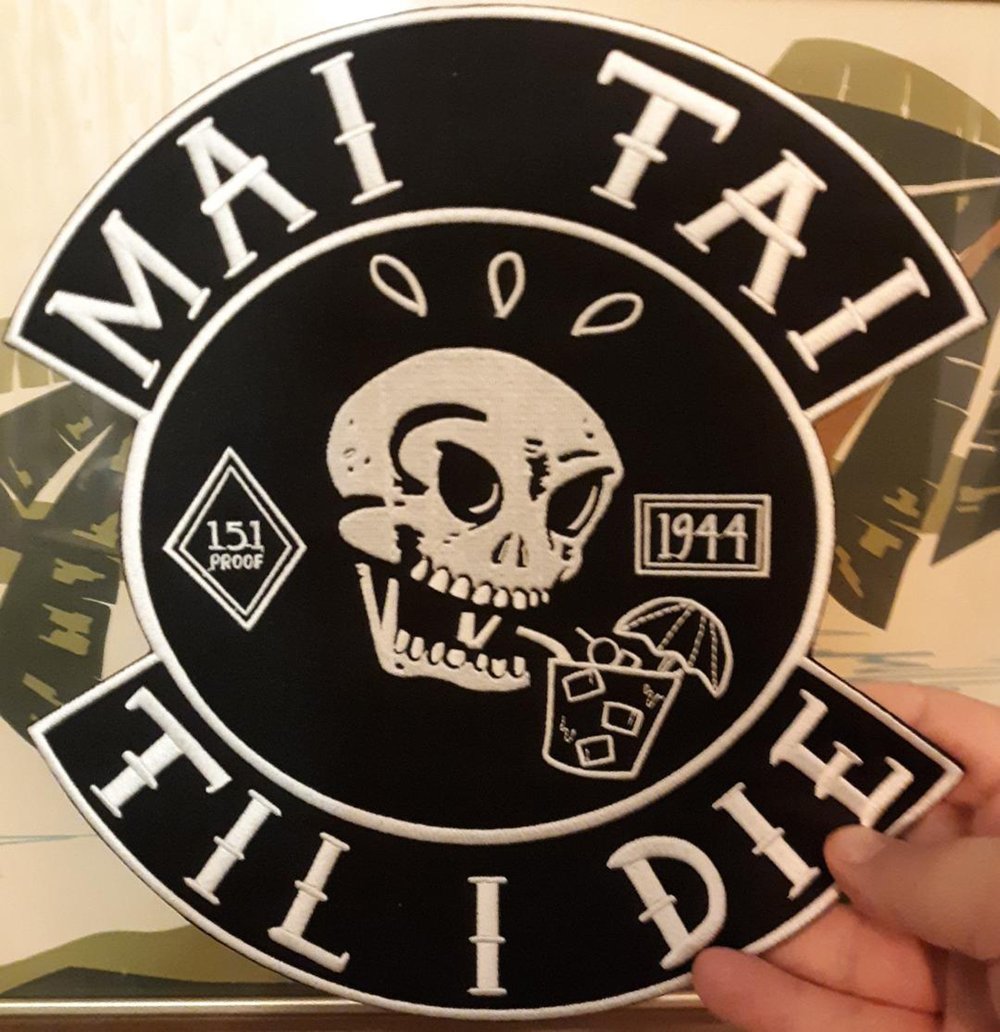 If our popular 5" Mai Tai Til I Die embroidered patch just won't cut it for you, we finally went ahead and blew it up!
GIANT 10" heavy duty fabric patch with embroidered details; iron-on or sew-on patch perfect for your highway-worn leather jacket, dusty denims or your favorite Aloha shirt!
It's a long, winding, wild road to the Tiki bar - make sure you're showing your colors properly!
Mai Tai 'Til I Die. 151 Proof. Since 1944.