SOUTHPAW BARBERSHOP Shrunken Head Logo 1.75" Soft Enamel Pin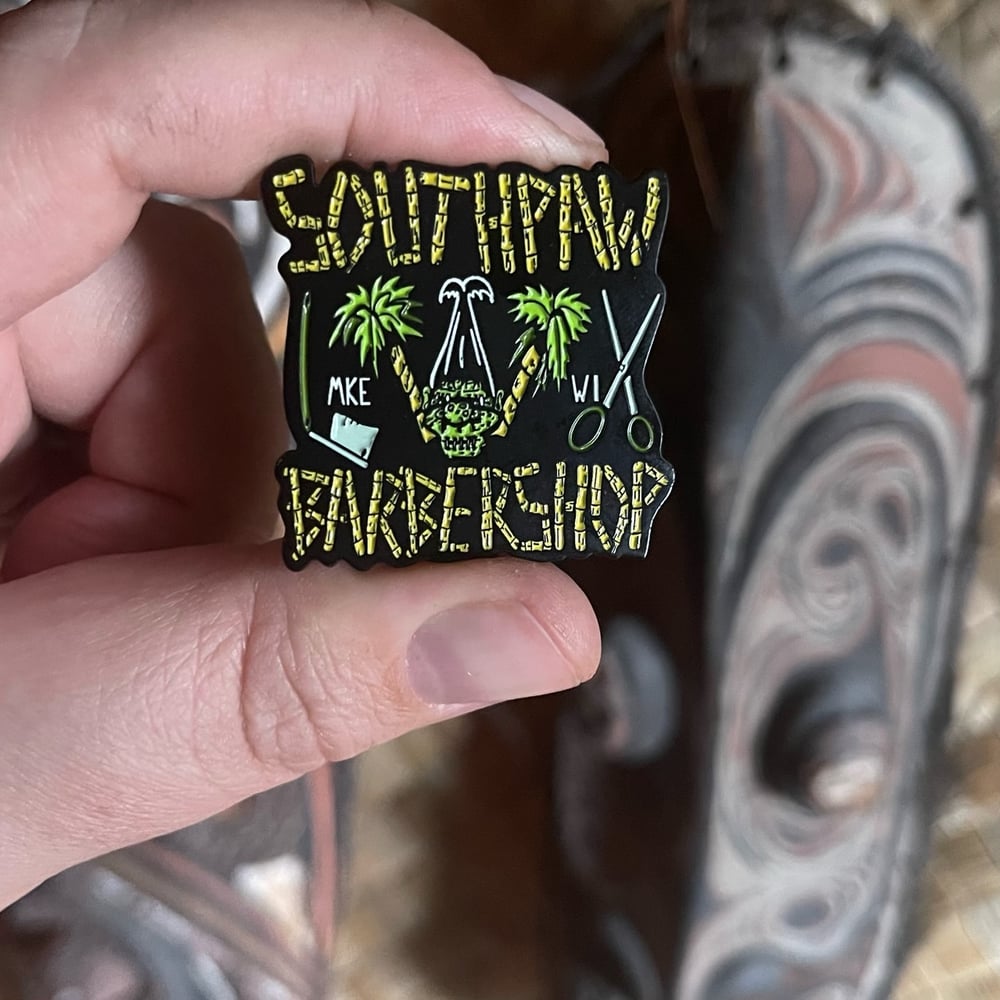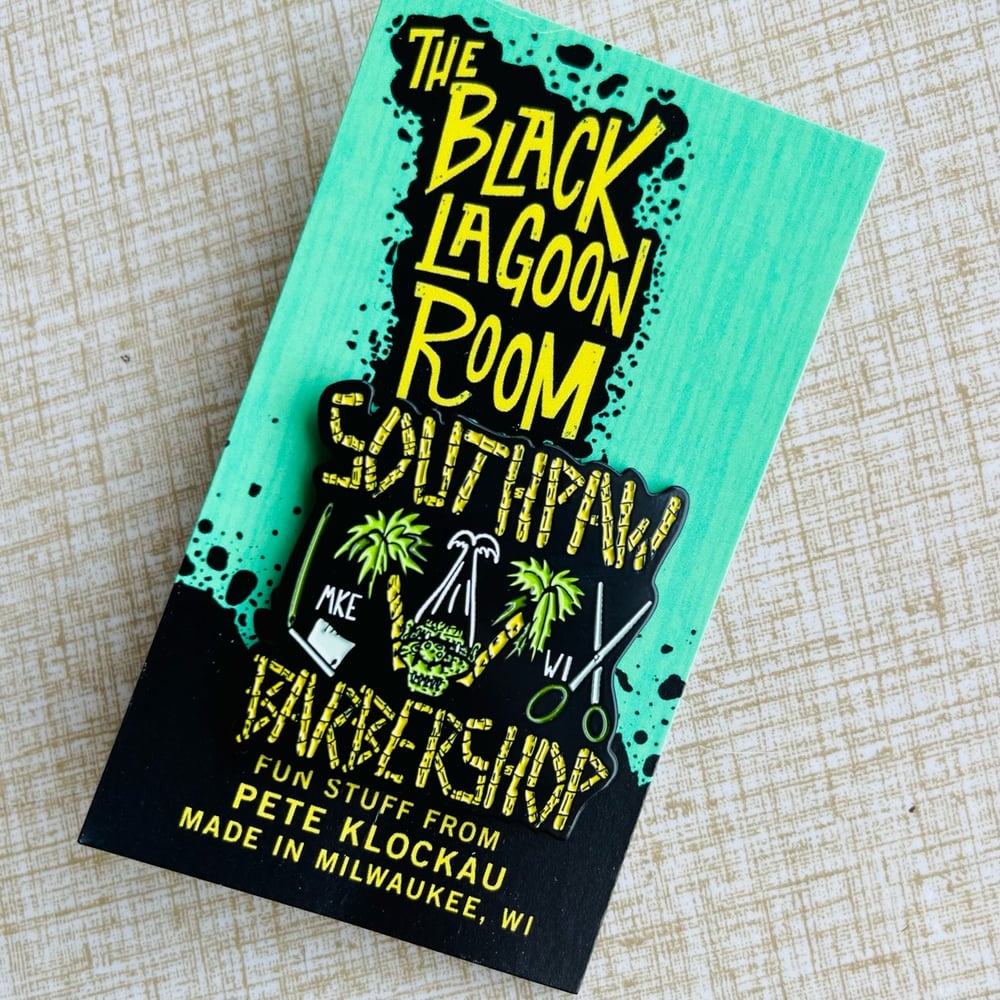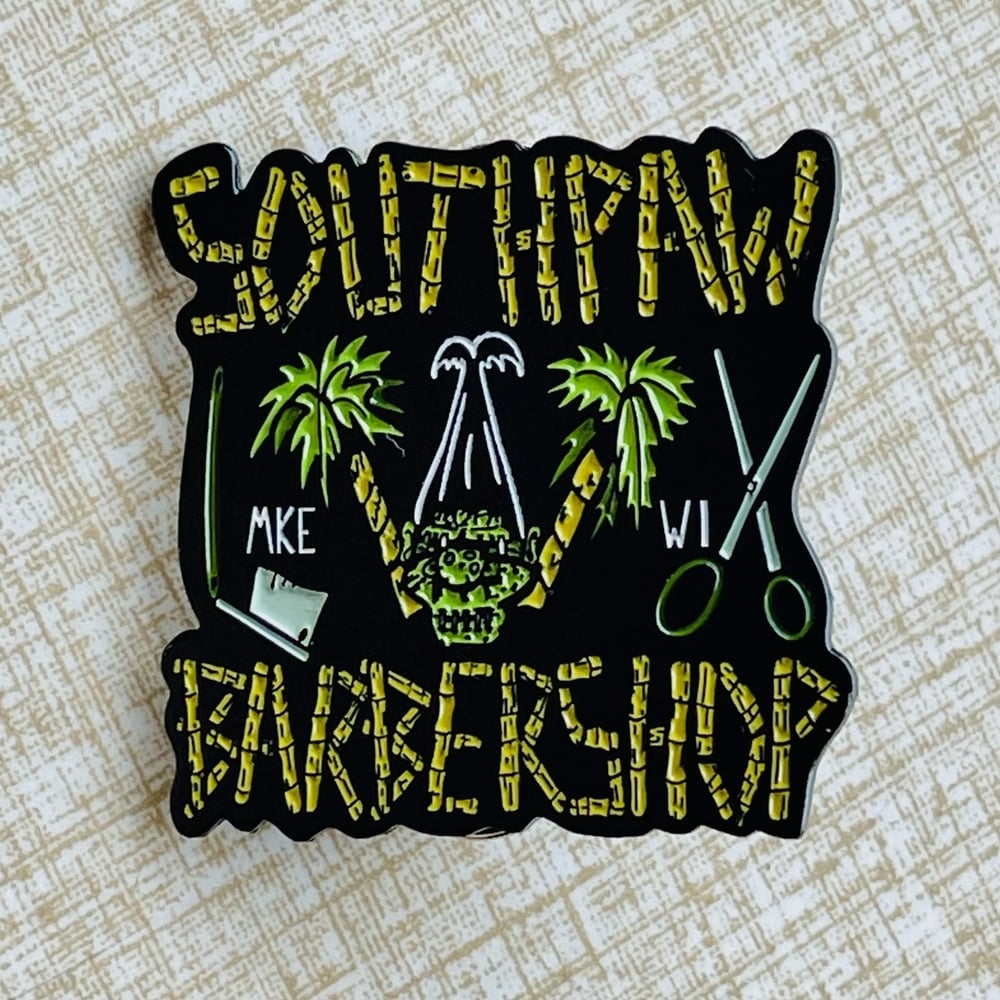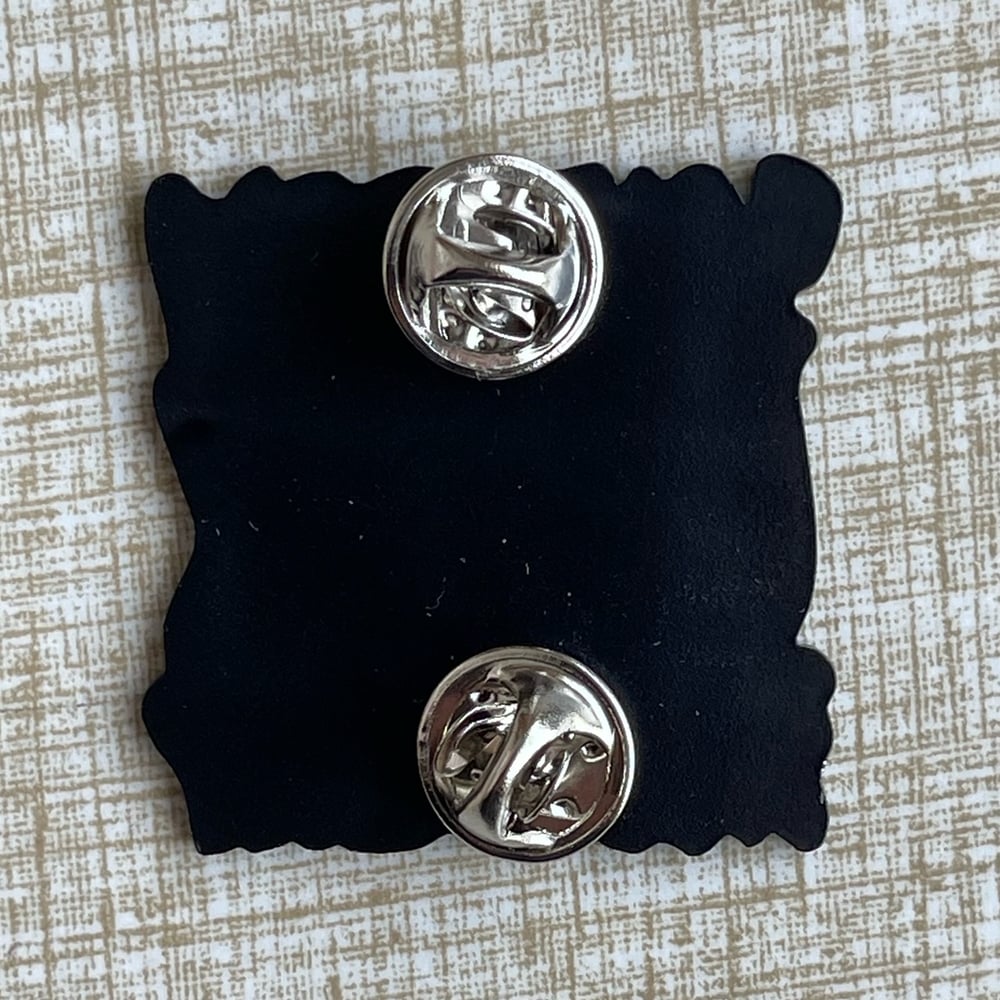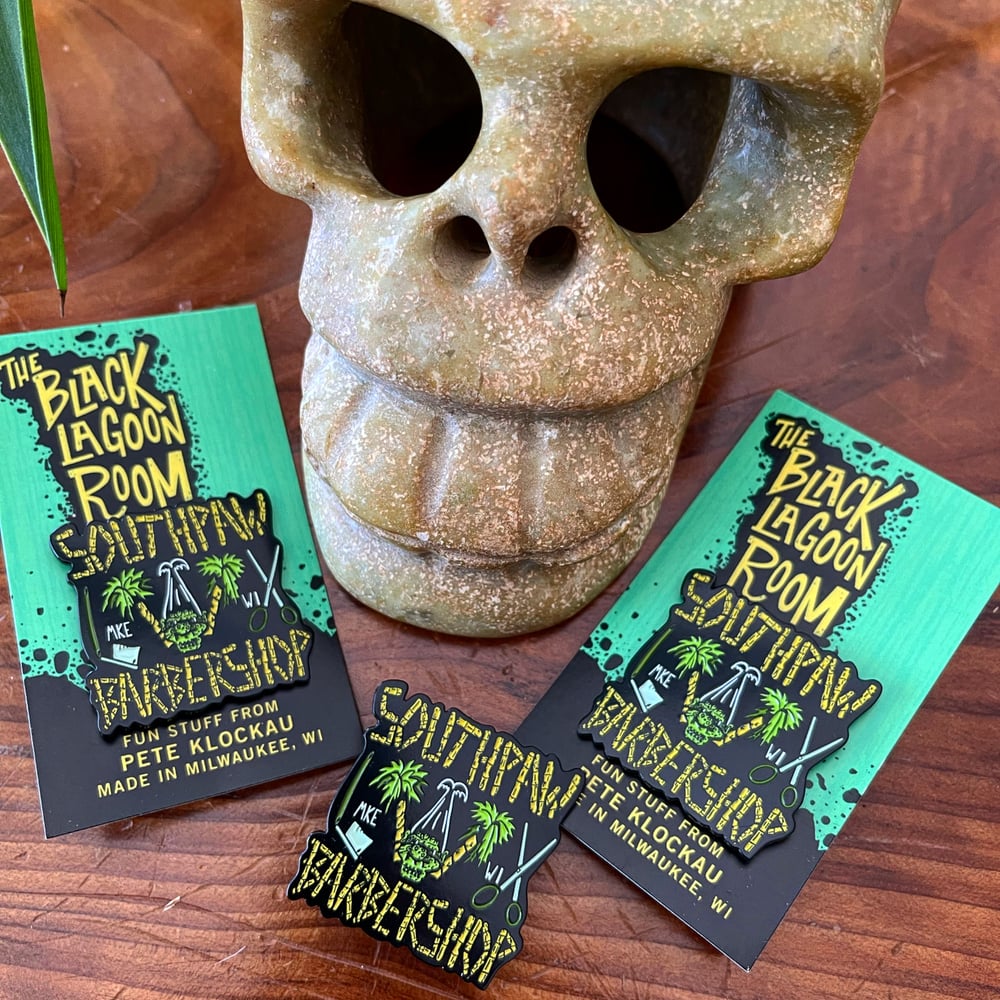 We drew up a brand new logo for our friends at Milwaukee's own fully Tiki-fied barbershop, Southpaw Barbershop, and we liked it so much we turned it into an enamel pin!
Hefty, double-clasp closure to keep it close as a fresh shave. Features our little shrunken head friend (who may have had TOO close a cut), swaying palms and a couple tools o' the barber trade!
Designed by Pete Klockau at The Black Lagoon Room