THE FLOOR IS GUAVA 11" x 17" Limited Edition Signed/Numbered Screen Print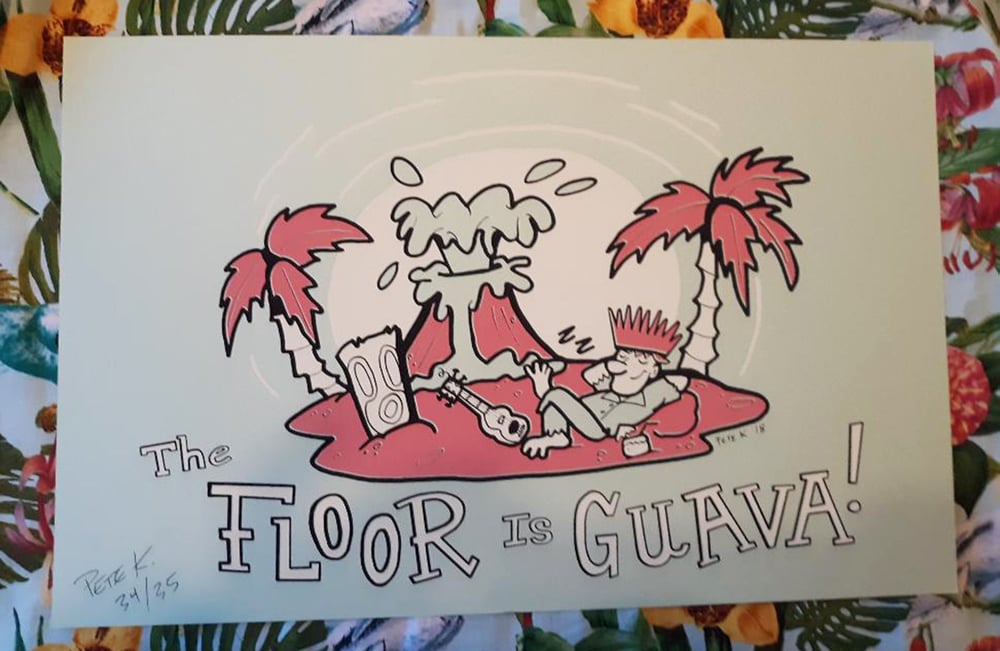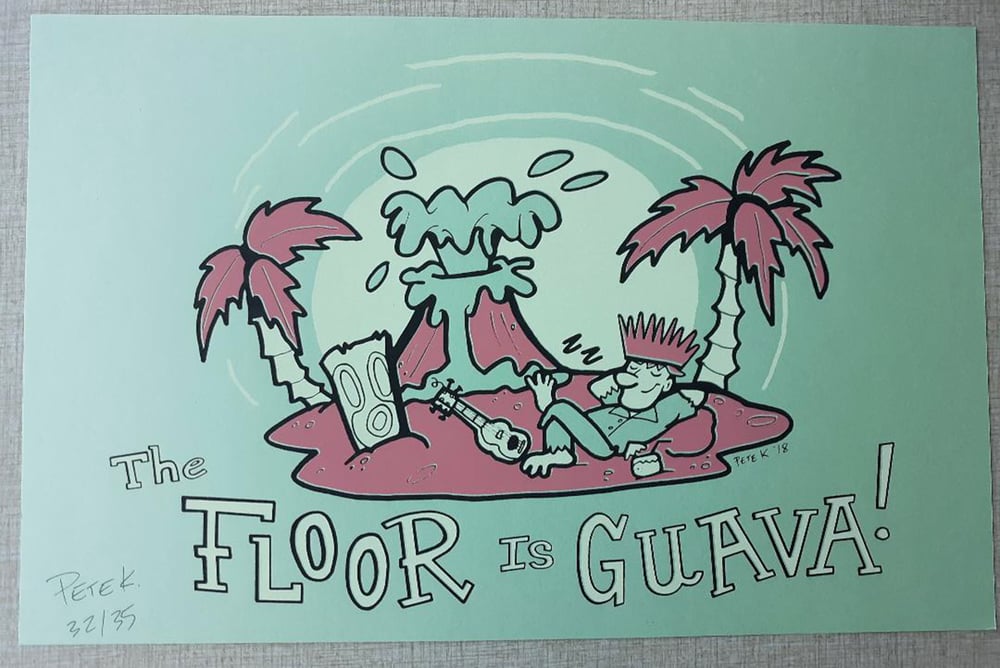 Picture it now.... you're relaxing on your own lil' slice of paradise, when suddenly a volcano violently erupts!
...but what if it was full of delicious guava juice?
Originally released as a beer label for our pals at Hacienda Beer Co. in Door County, WI, we now have a limited number of signed/numbered prints available (35 to be exact!)
Printed on sturdy (and minty colored!) French Paper from Niles, MI, these prints were designed by Pete Klockau at the Black Lagoon Room in Milwaukee, WI and printed by our pals at Flooding Factory in Chicago, IL ... it's a Midwestern trifecta!
These prints will come shipped to you between sturdy cardboard