At Random MAGIC FOREST 12 oz Ltd Ed Metal Enamel Camp Mug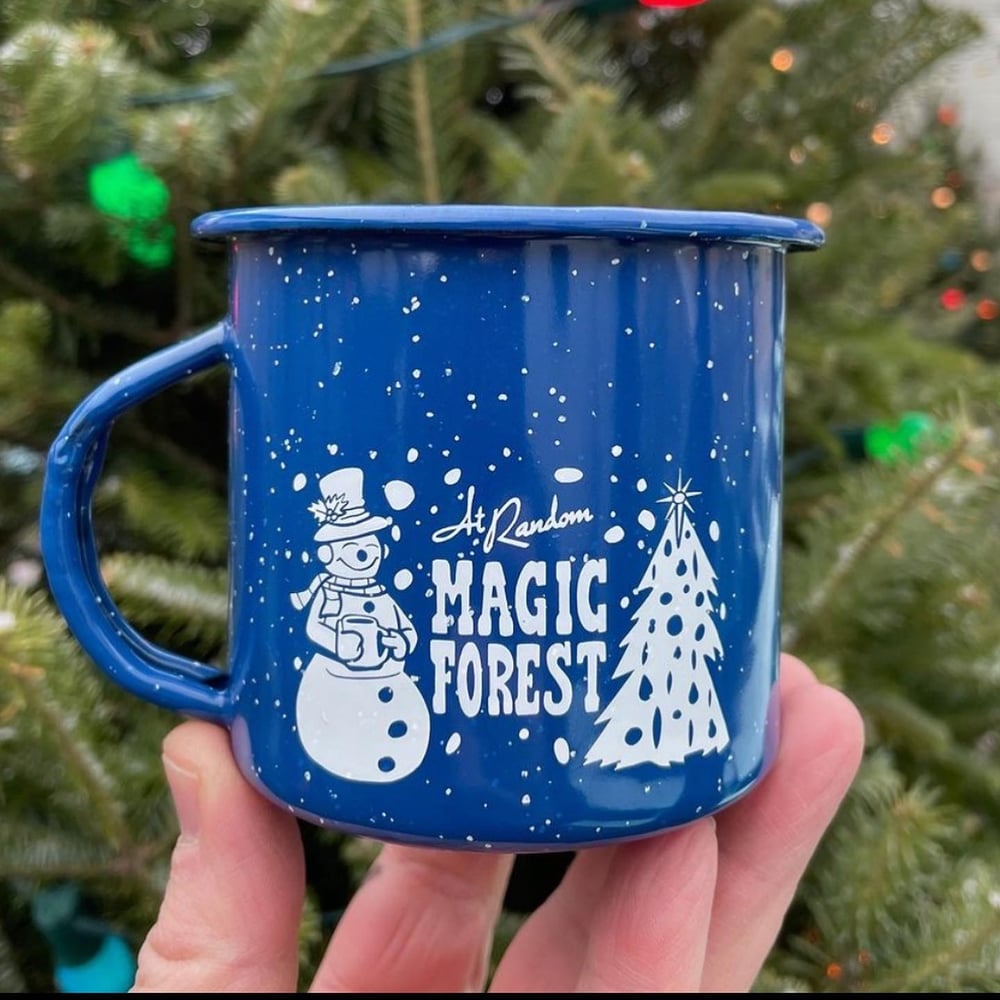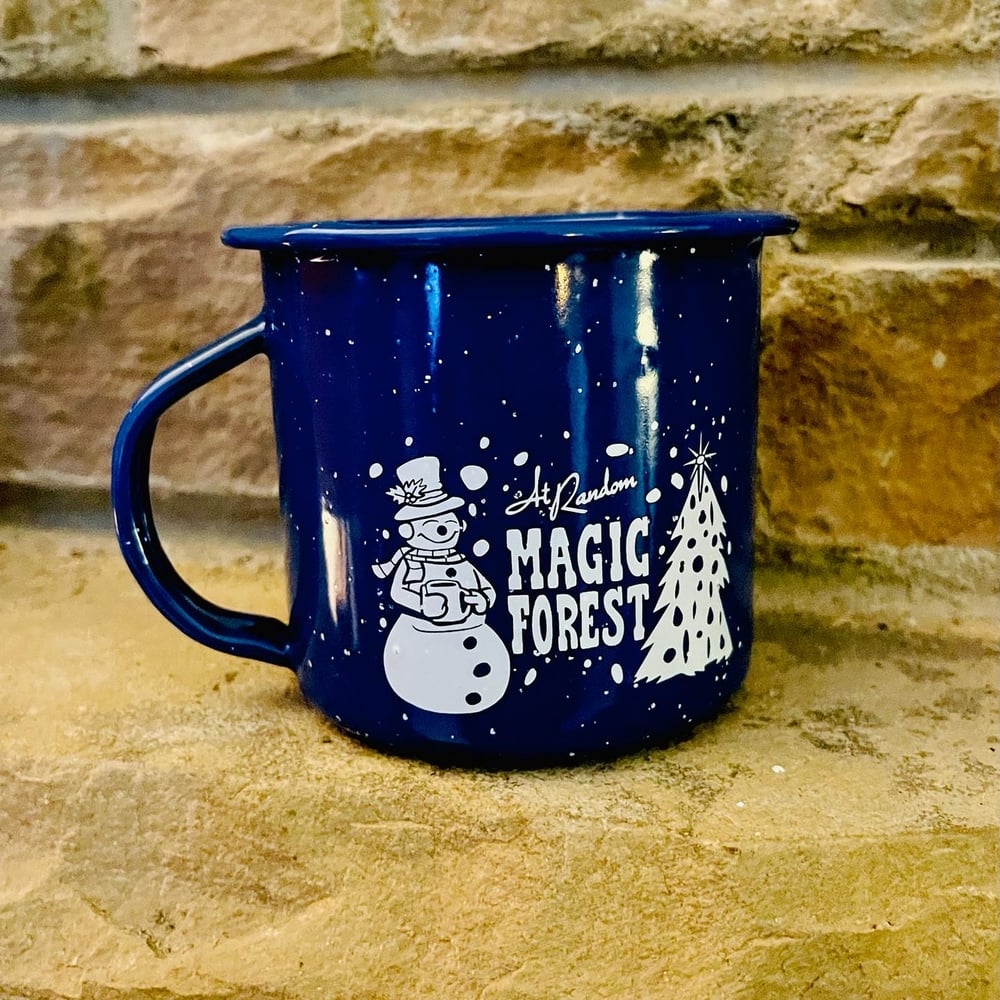 From one of our most favorite places in the world, At Random in Milwaukee's annual holiday wonderland, The Magic Forest, these brand new metal enamel mugs are the perfect cute lil' wintry vessel for huddling around your campfire or fireplace with your favorite hot drink!
Each mug holds 12 full ounces and features our snowman graphic and Magic Forest logo in gleaming white on both sides of the mug.
Sturdy enough for everyday home use, or when you find yourself out in your own personal winter wonderland!