LIMIT 2! Zombie Cocktail T-Shirt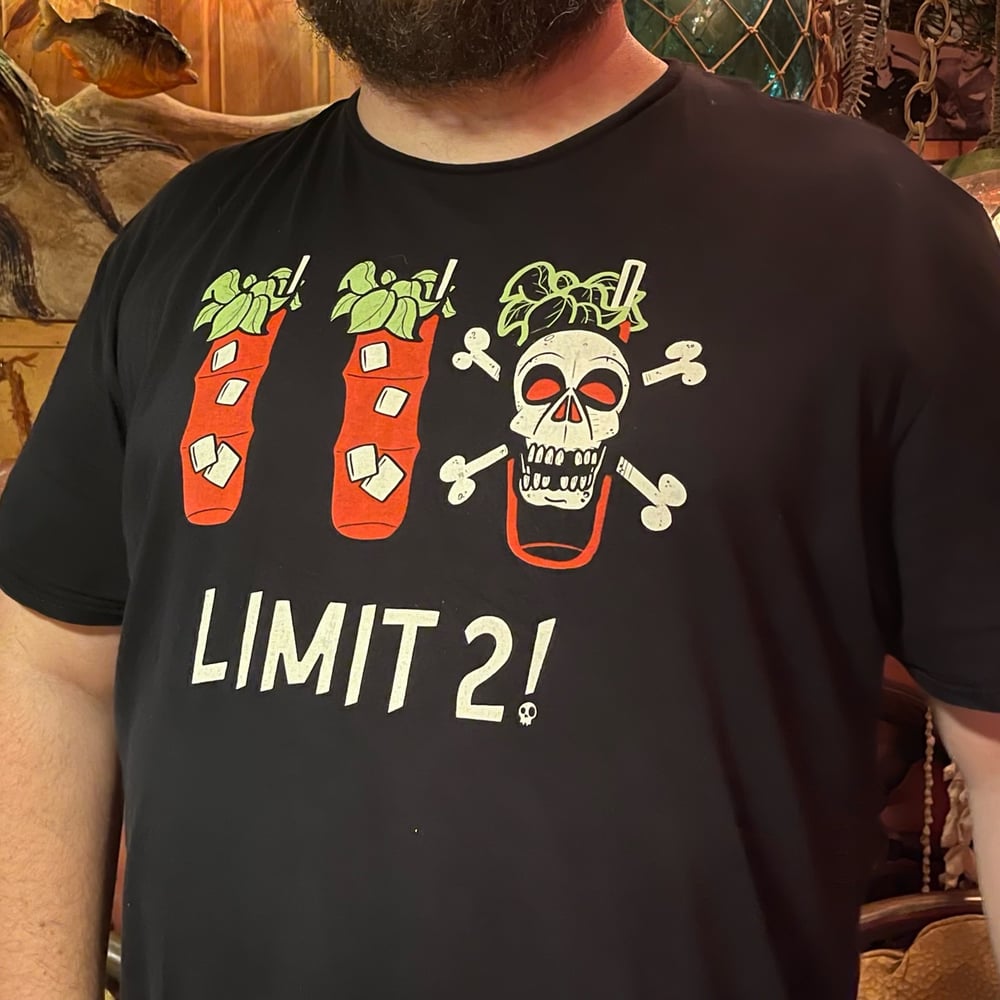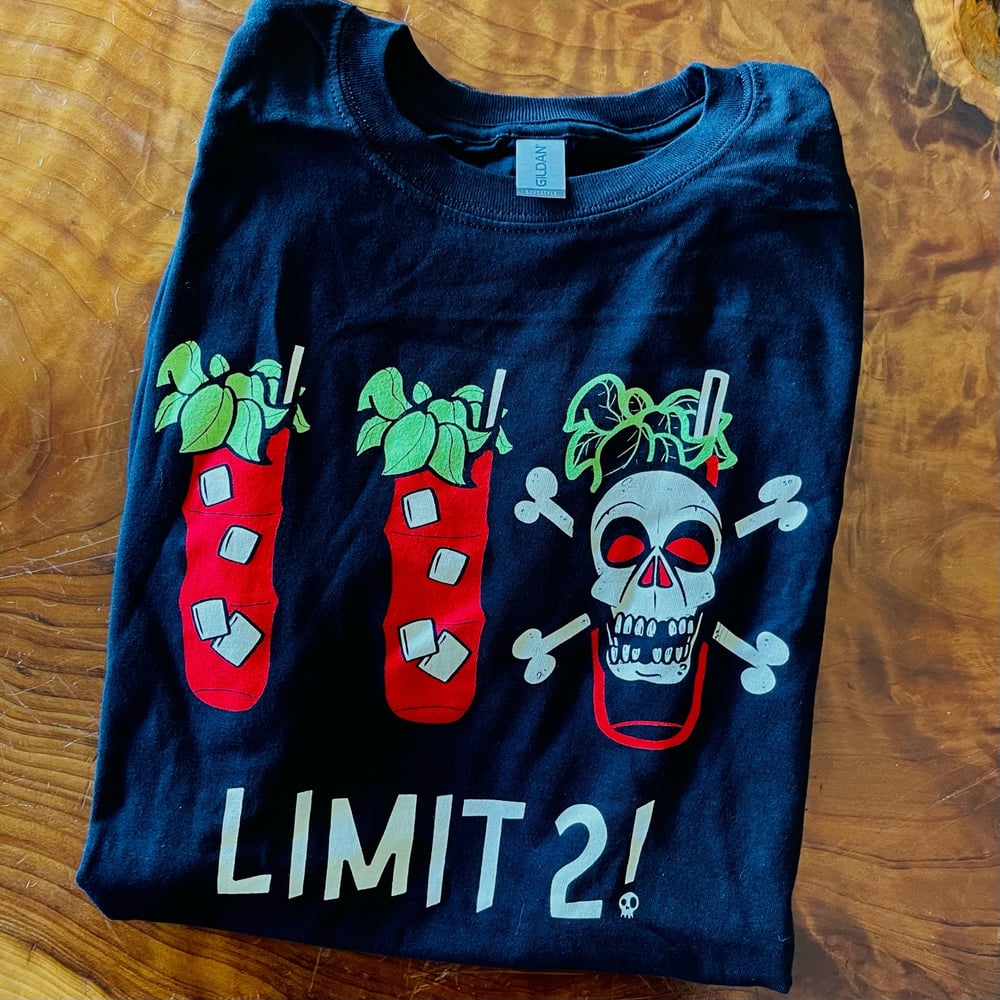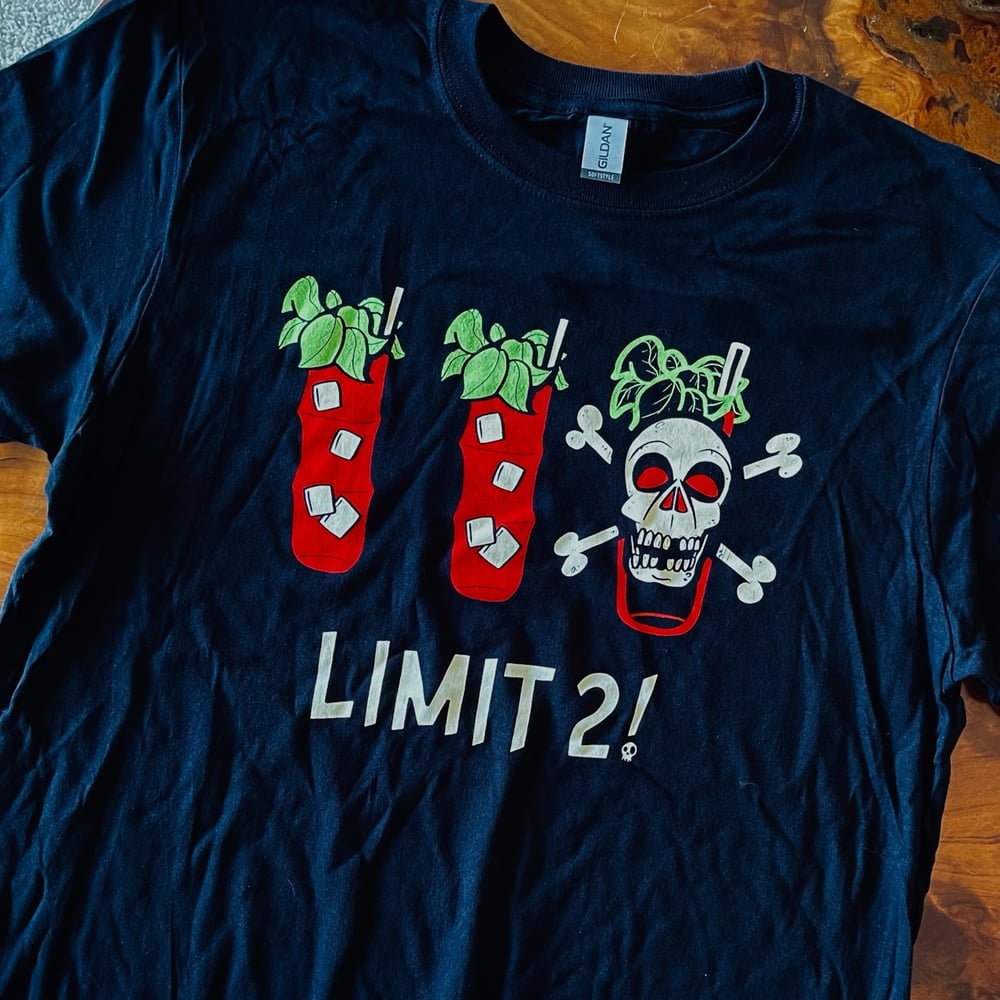 Plenty of Tiki drinks pack a powerful punch (literally), but none is quite as notorious as the mighty ZOMBIE!
So mighty, in fact, that its creator Don the Beachcomber had a strict "Limit 2" per customer... because 3 could be lethal!
To always remind you to know your limits, here's our LIMIT 2! Zombie cocktail shirts - The perfect thing to wear on your next Zombie hunting excursion!
Designed by Pete Klockau at The Black Lagoon Room
Embroidered patches & stickers available, too!