BARANTULA Full-Size 16" x 14" Heavy Duty Bar Mat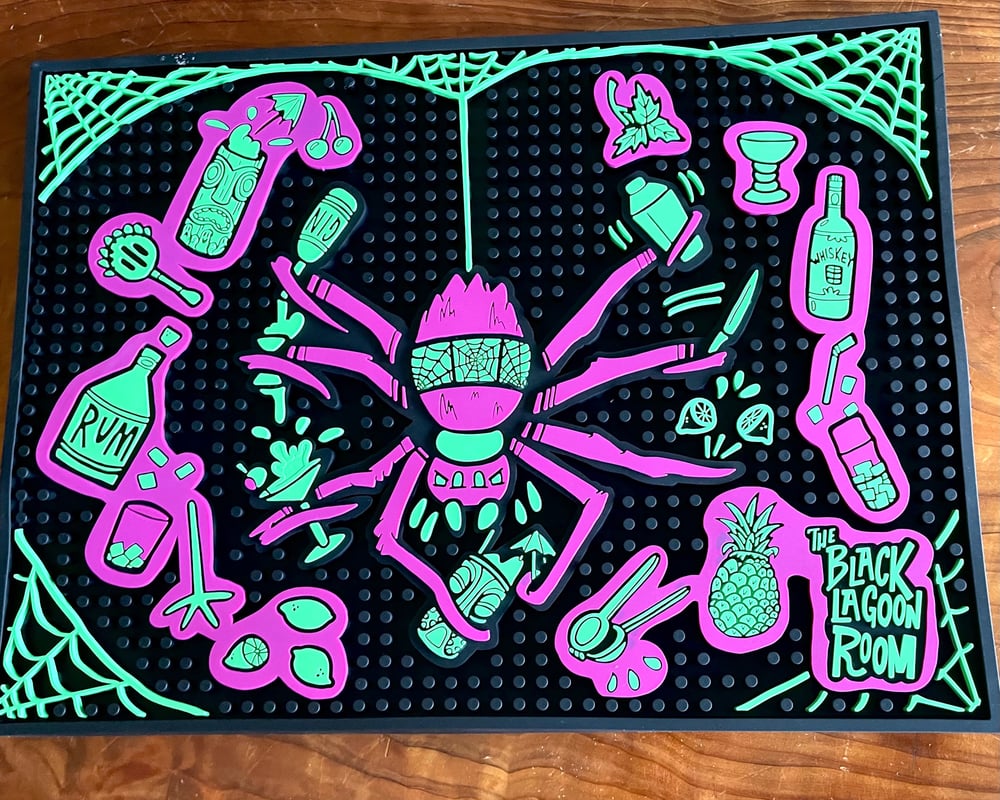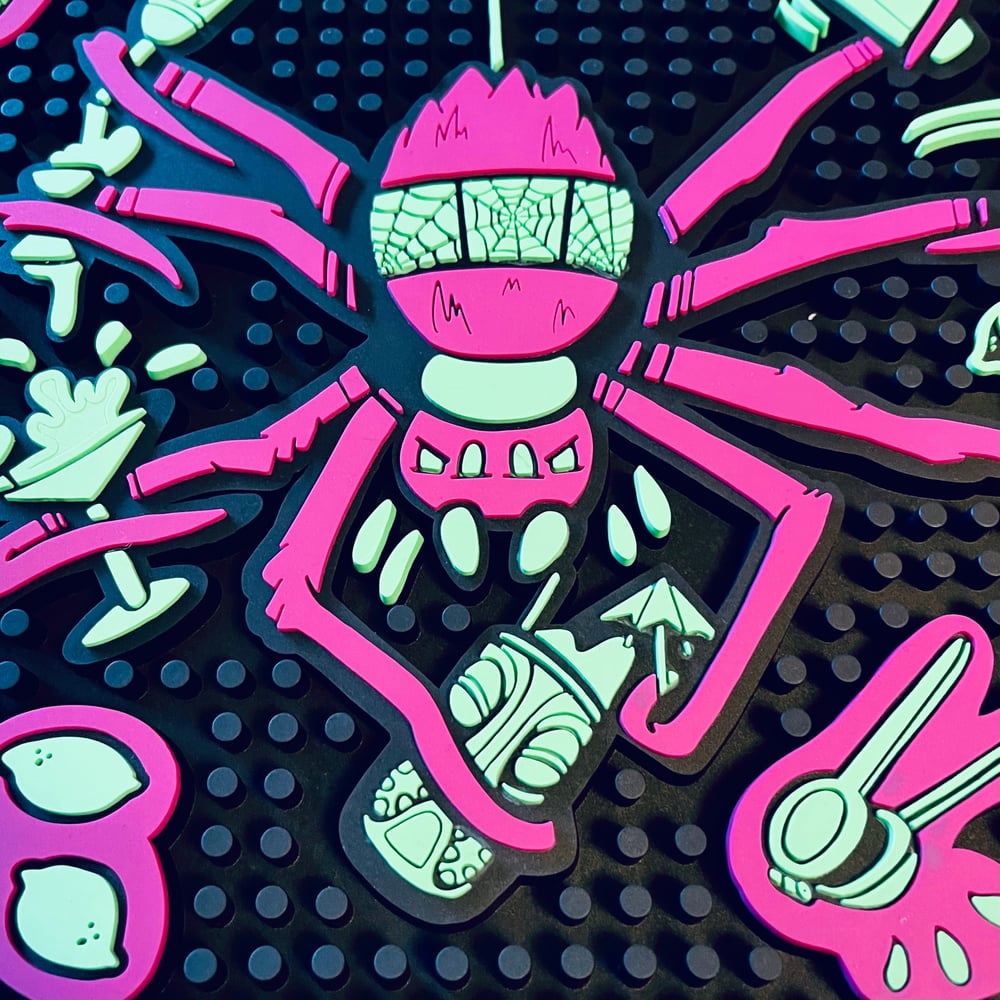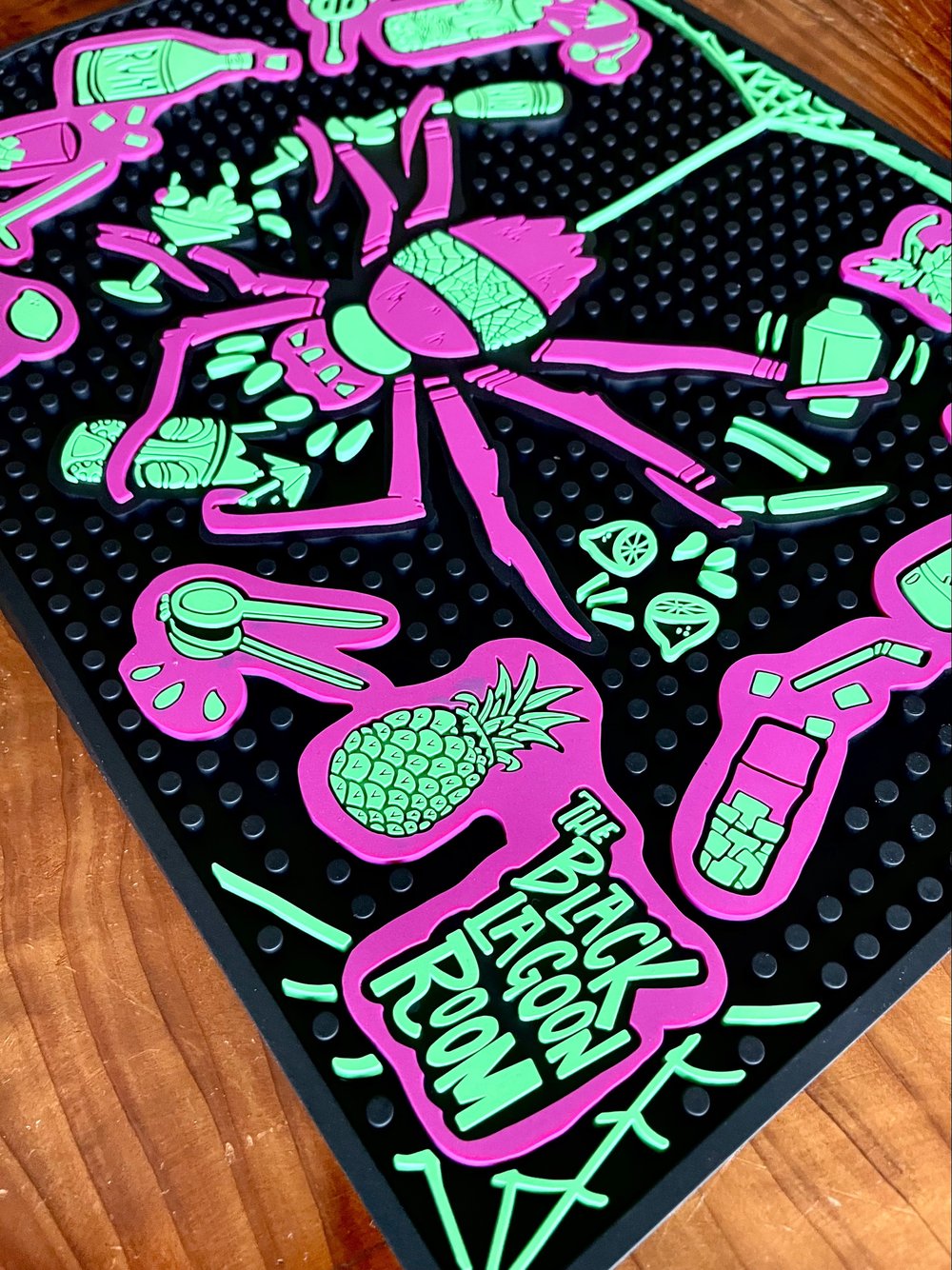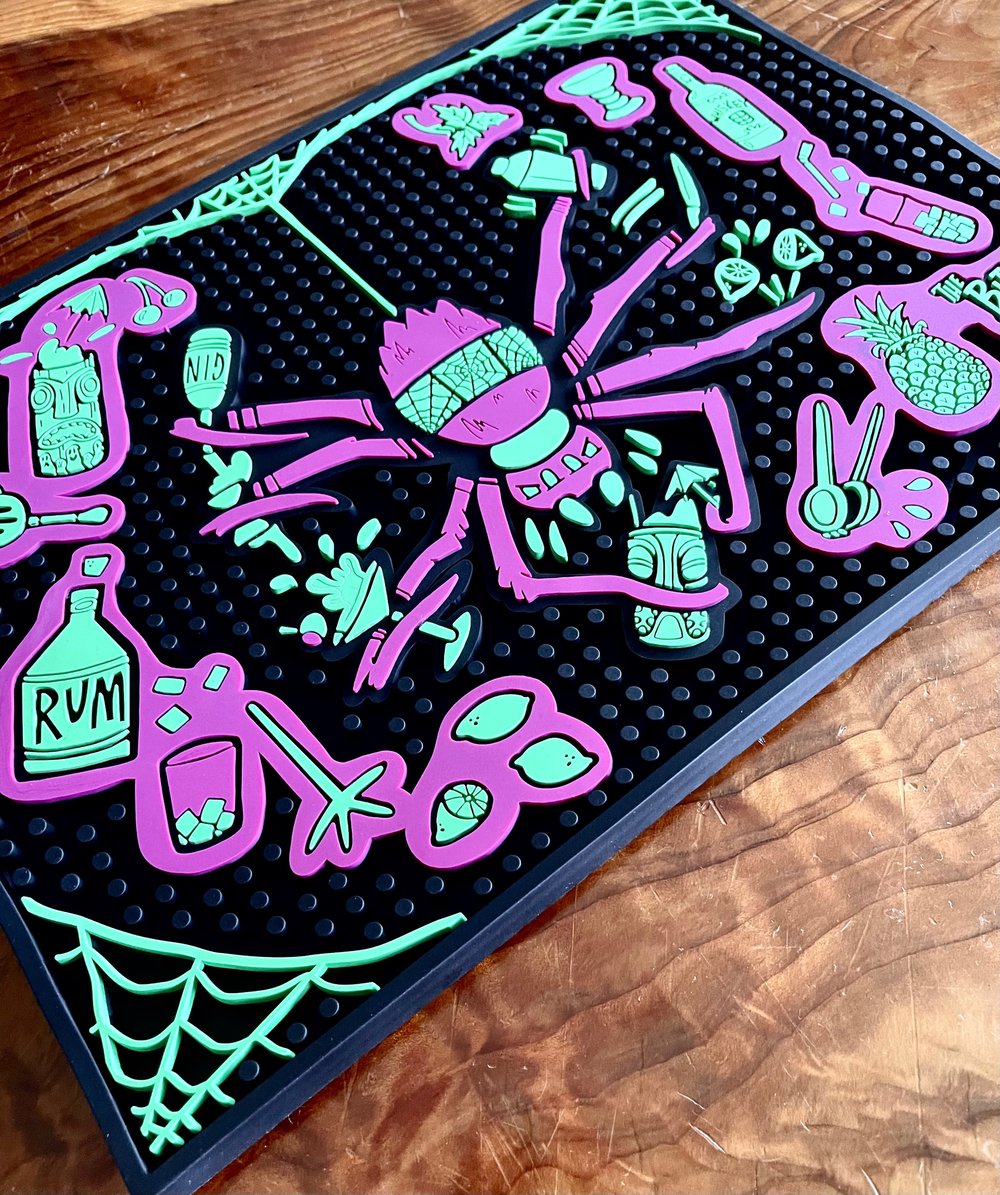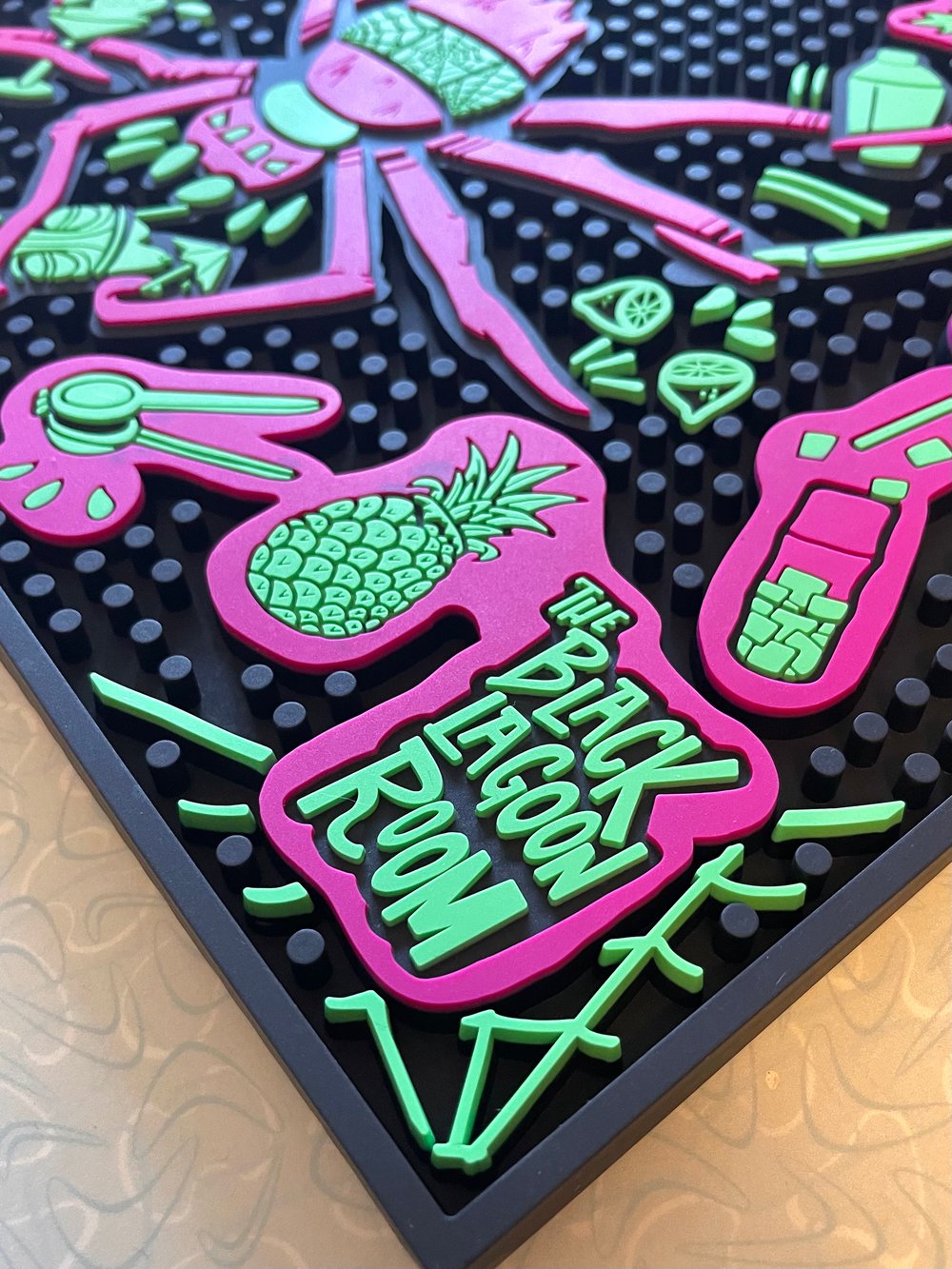 Bartending is tough work, even with eight legs!
Our frantically drink-slingin' BARANTULA knows what it's like to be in the weeds, but he's workin' like mad to get through that monstrous drink rush!
These heavy-duty, professional-grade bar mats feature our Barantula-tender rendered in wild purple & green colors, and are a generous 16" x 14" (approx 1/2" deep) size to keep your bar top nice and clean even when your web-slingin' drinks for a whole pack of thirsty monsters.
Hand rinse and wash in mild detergent recommended to maintain all the bright, spooky colors.
These are hefty mats, so shipping is for USPS Priority Mail
Check out our other listings for our corresponding "Thirsty Monsters" rail mats & "Itsy Tipsy Spiders" limited edition Mai Tai glasses, plus cocktail shakers, bar towels, custom Black Lagoon Room bitters and more!
Designed by Pete Klockau at The Black Lagoon Room