Black Lagoon Room DRUNKIE SHRUNKIES Mascot Logo T-Shirt!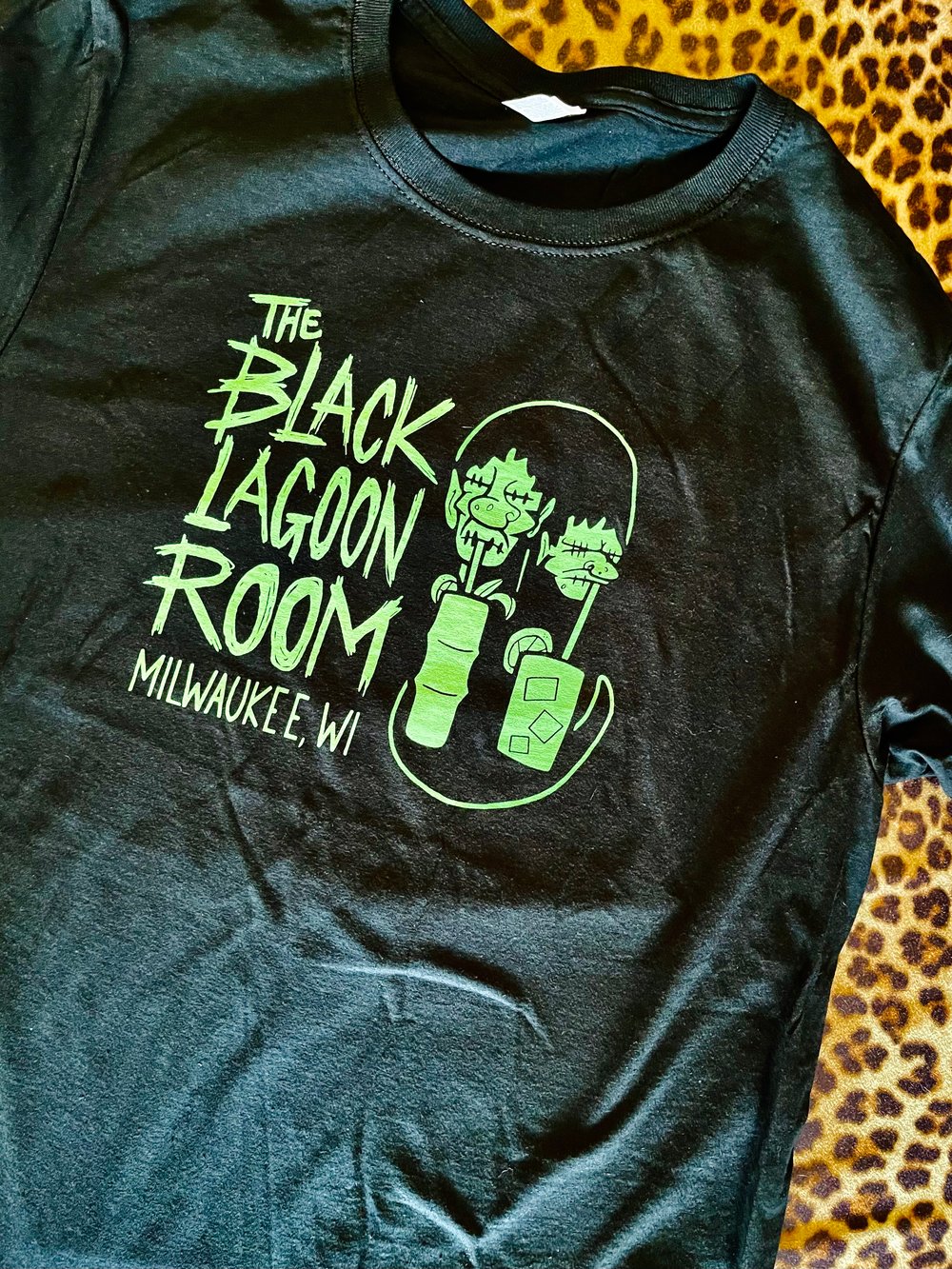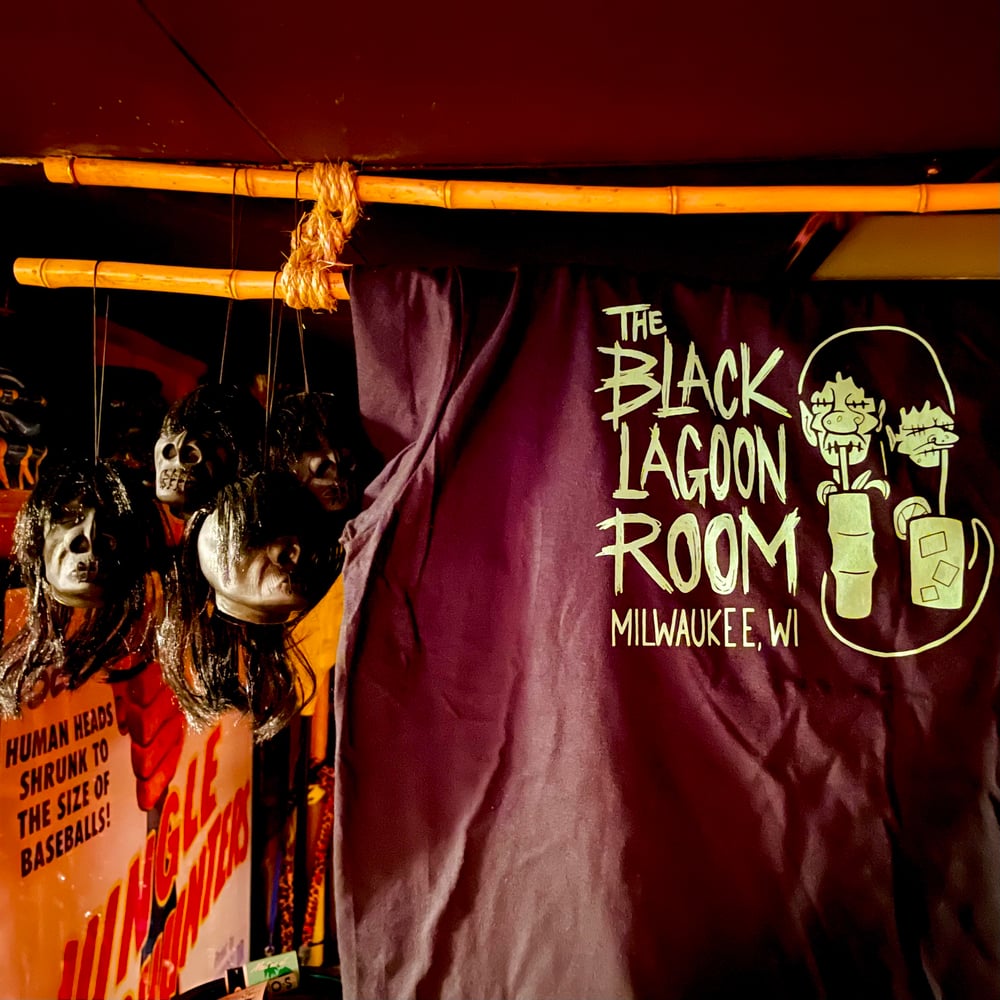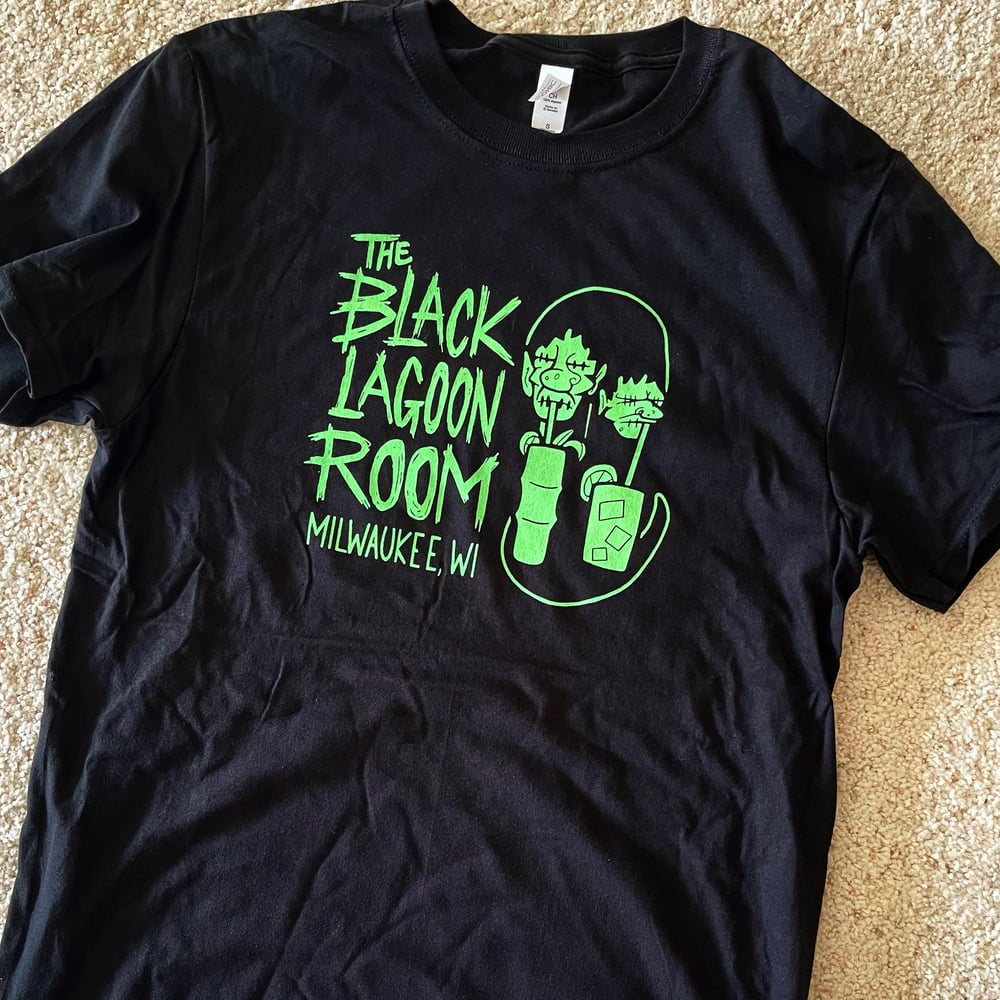 Our mascot(s), the Drunkie Shrunkies, are now on our logo!
Our brand new logo, printed in day-glo bright green on black T-shirts, ready to show the world that you know the best place to have a Tiki drink (and are drinkin' with the best drinkin' buddies!)
Standard men's sizing - Check out our shirt/mug bundle, too, for EVEN MORE drunken and shrunken goodness!
Designed by Pete Klockau at The Black Lagoon Room