BLACK LAGOON ROOM Men's Logo T-Shirt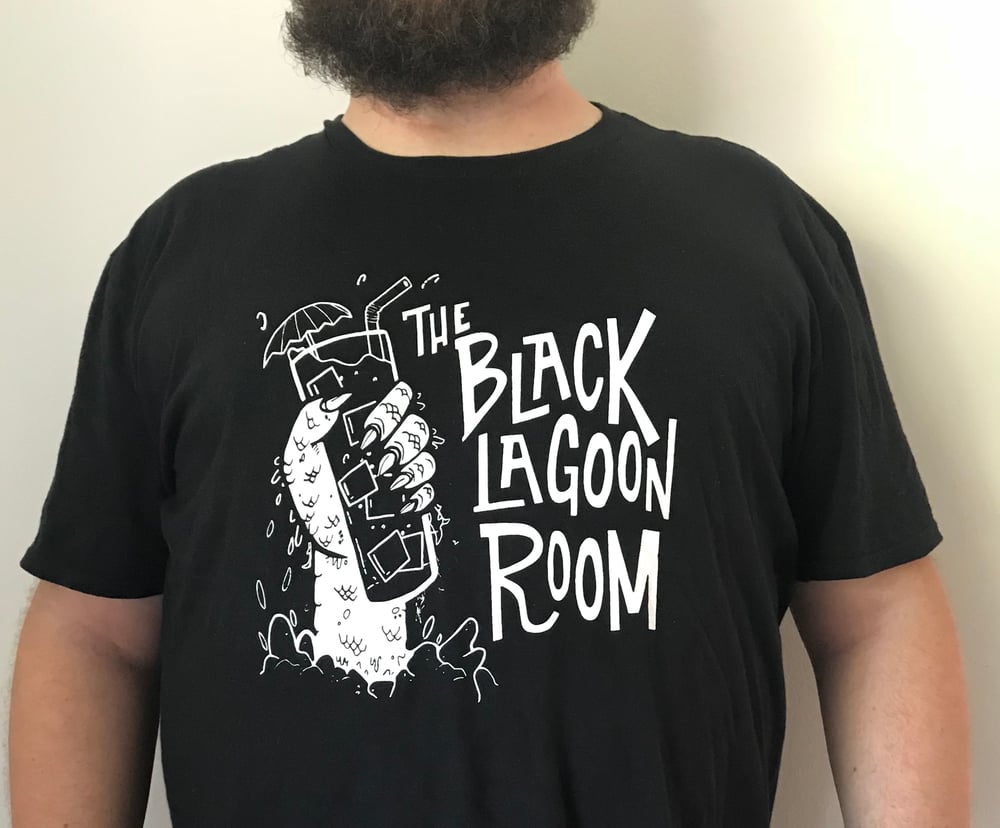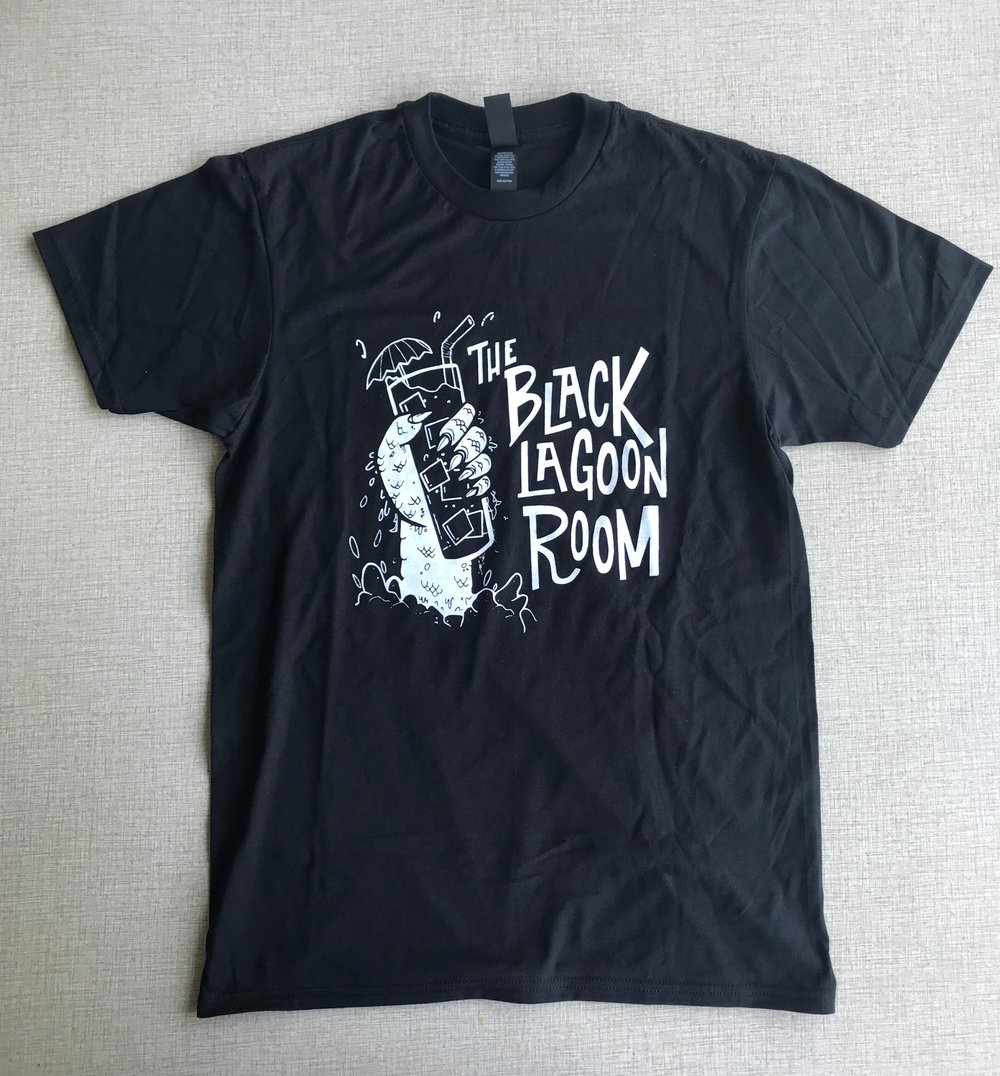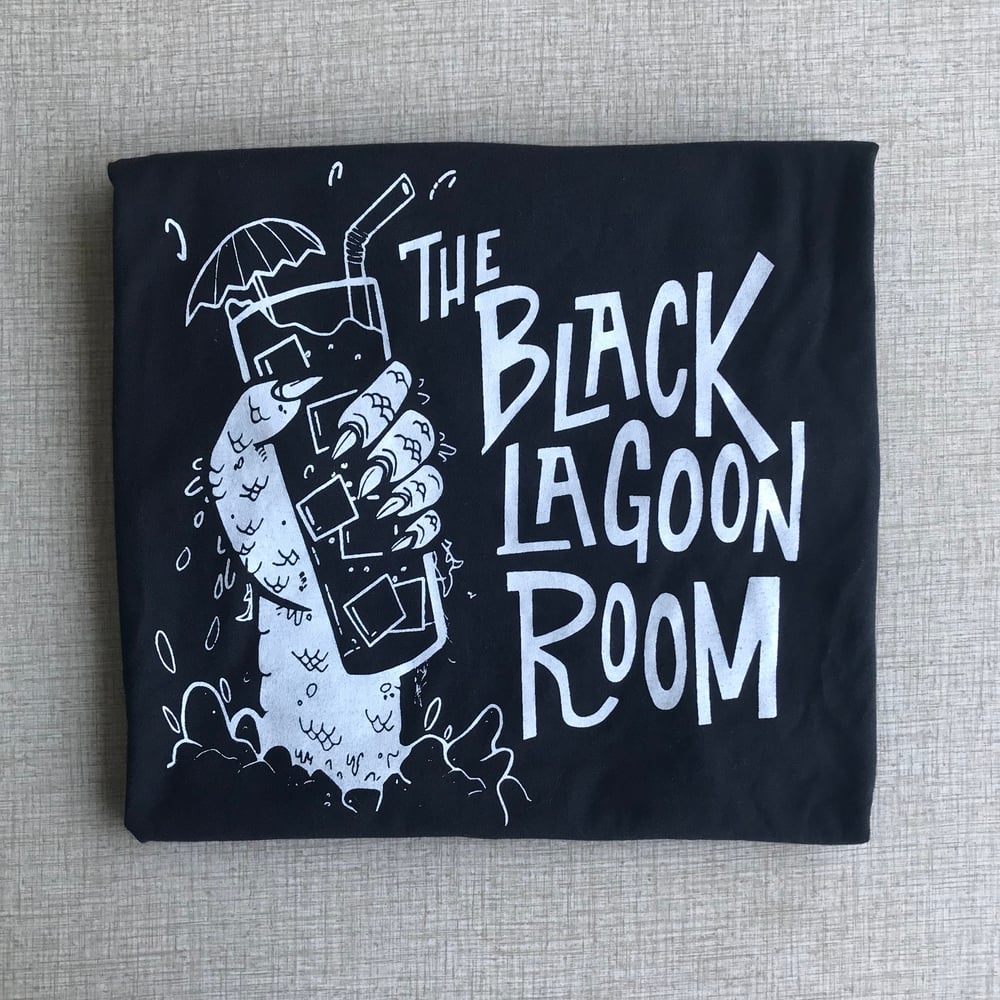 That Creature is one thirsty fella!
Emerging from just below the streets of beautiful Cudahy, WI, our Black Lagoon Room logo comes to black and white life on these comfy T-Shirts!
Wear this shirt, and you'll have a quick answer when someone asks, boldly, "Where does the Creature from the Black Lagoon pop off for a quick tropical drink?"
Wisconsin.
Duh.