BLACK LAGOON ROOM Take-Out Ladies Cut Logo T-Shirt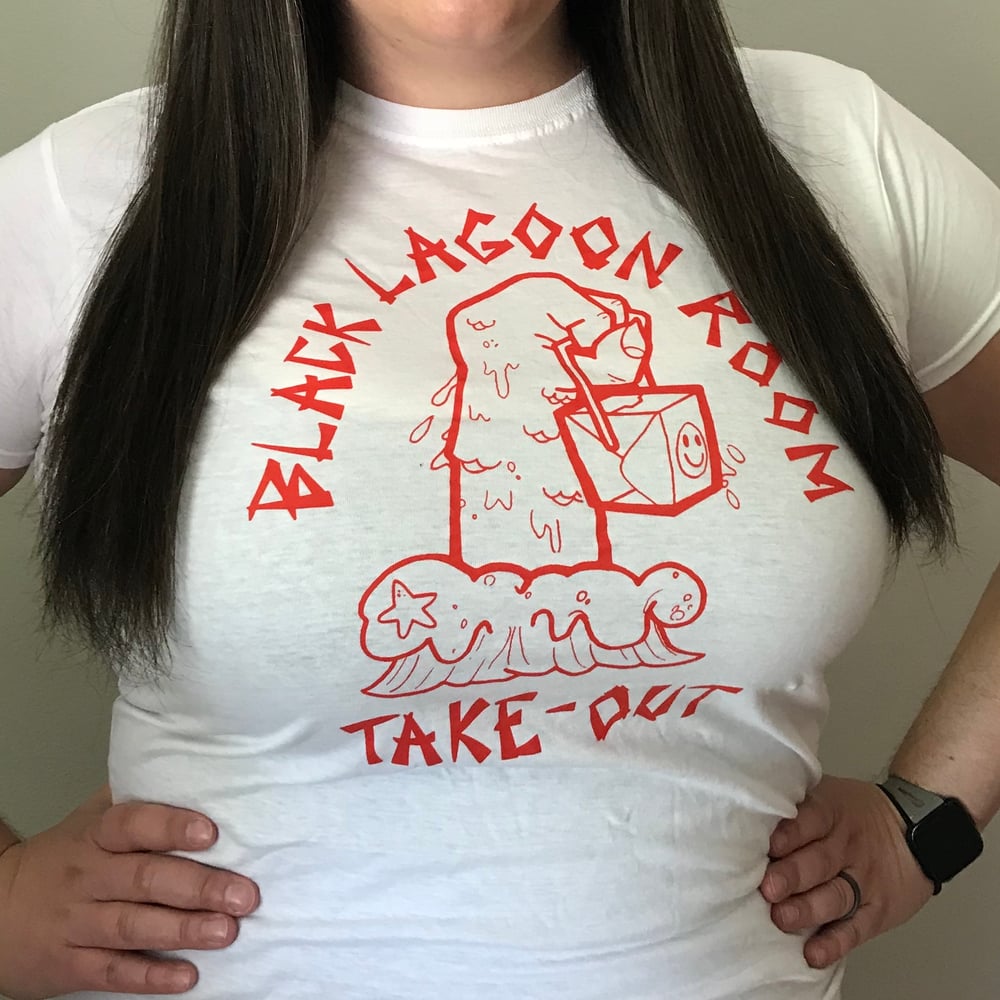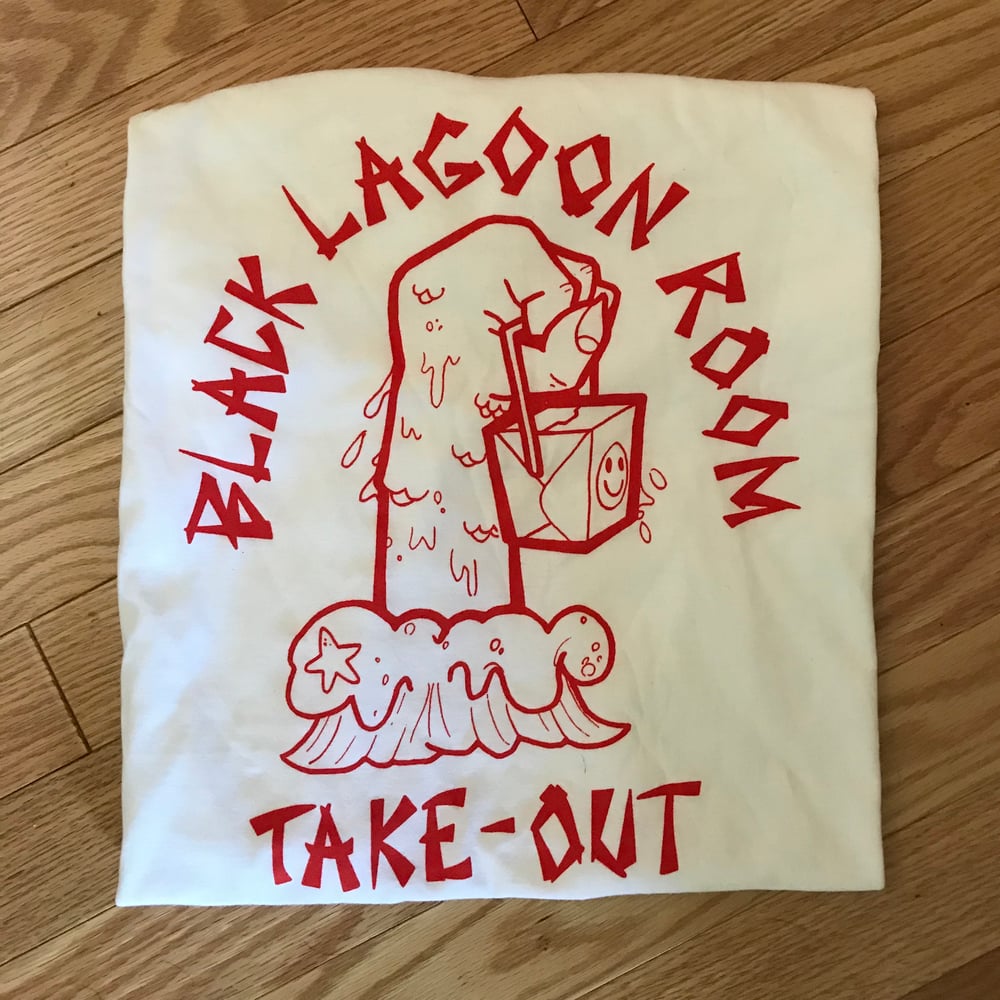 These days, we're relying on take-out more than ever.... Hope you're hungry - your delivery is here!
Select from The Black Lagoon Room's freshest assortment of ghastly goodies - Moo Ghoul Gai Pan, Creature from the Crab Rangoon, Lurking Lo Mein, or maybe Boo-Maki? And don't forget your misfortune cookie!
Whatever creepy creation you crave, Black Lagoon Room Take-Out has you covered (and buried alive!)
Our Black Lagoon Room Take-Out logo, fresh from our sold-out first round of Creature from the Crab Rangoon Tiki Mugs, is emblazoned in bright red text on soft, comfy Gildan Softstyle Ladies Cut T-Shirts.
Sizing measurements (from the Gildan site):
S: Length 25.25", Width 16"
M: Length 26.25", Width 17"
L: Length 27.25", Width 18.5"
XL: Length 28", Width 19.5"
2XL: Length 28.5", Width 25.25"
Now you can match your Tiki mug! And don't we all need more of that right about now?
Designed by Pete Klockau at The Black Lagoon Room