BLOODY MARY MORNIN' 16oz Pint Glass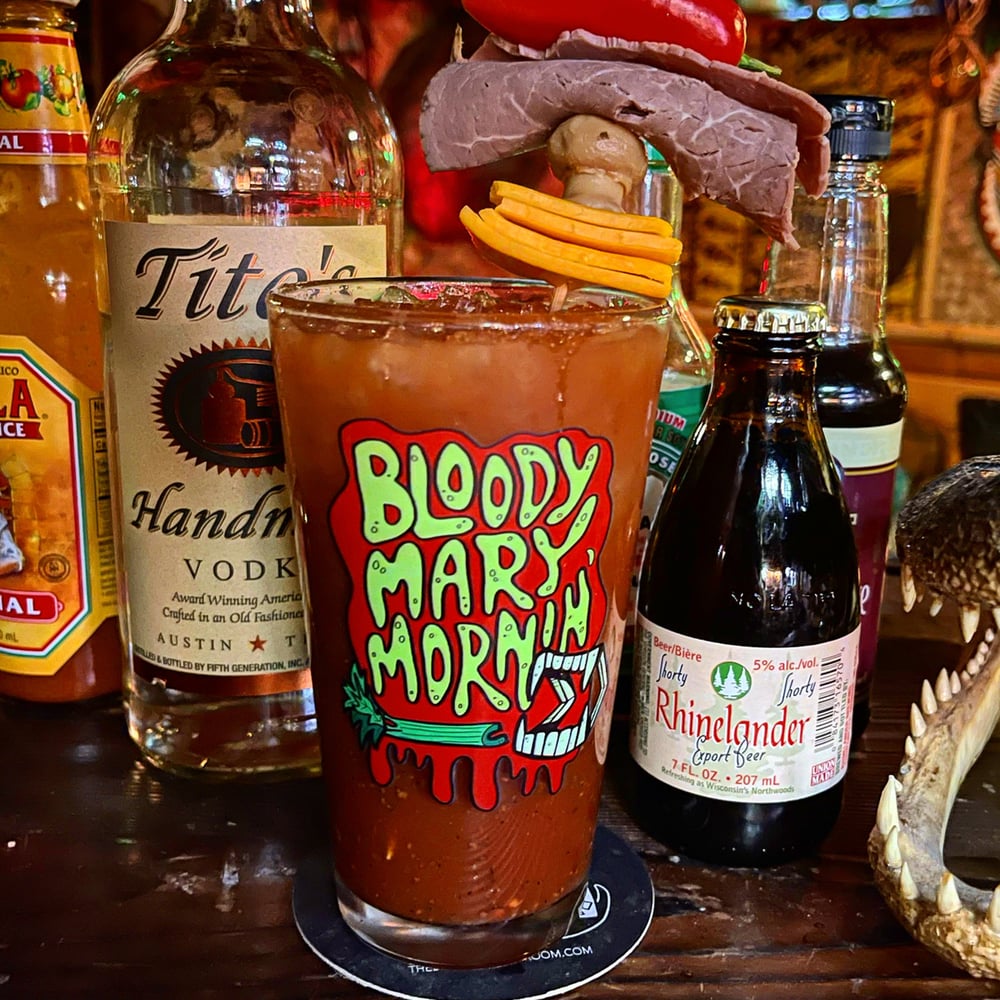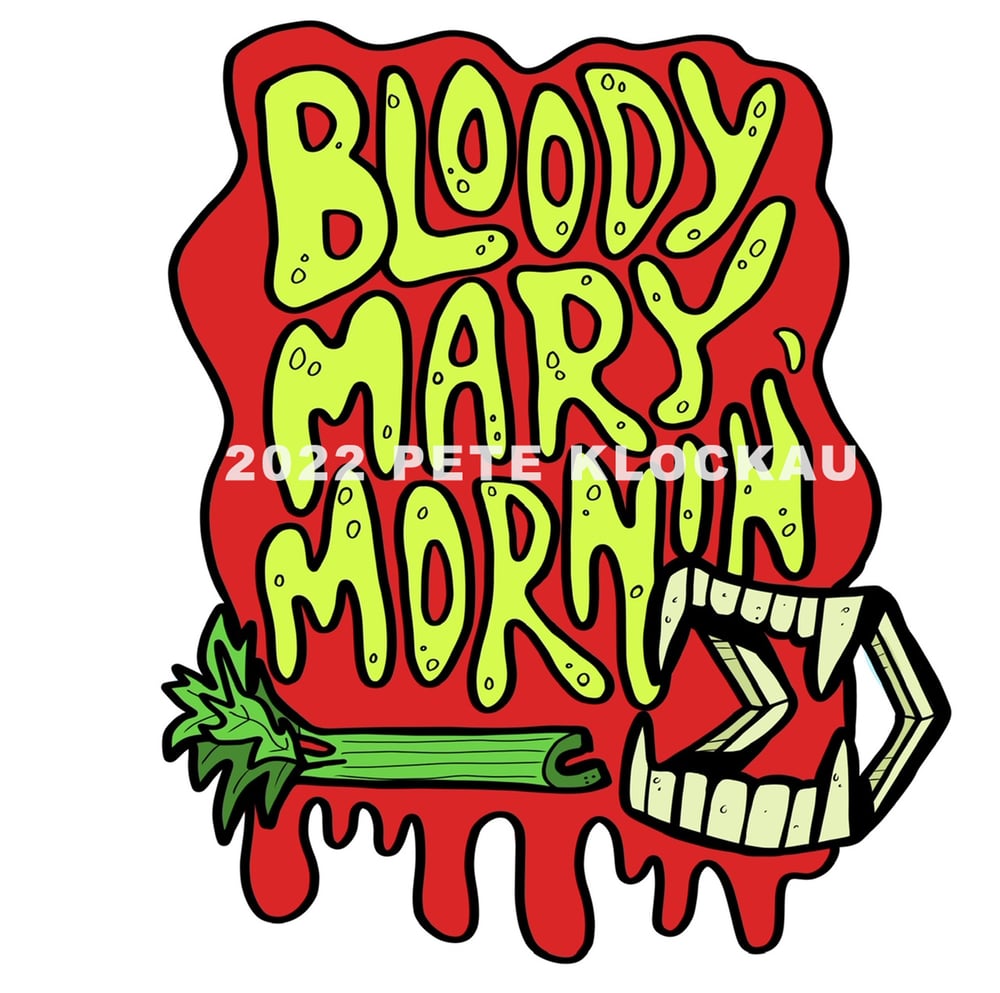 Some mornings, you just need a Bloody Mary....
Willie Nelson knew that, so he wrote a song about it.
And Dracula? Well... Dracula likes blood.
So we put the two together and greated what is now the perfect receptacle for our most favorite adult breakfast beverage!
Bloody Mary's are a way of life here in Wisconsin, so it was really a no-brainer.
Each hefty pint glass holds a full 16oz of your favorite Bloody blend (or beer. Or water. Or whatever liquid you please!)
BONUS! For a limited time, each glass will ship with a Black Lagoon Room branded logo pulpboard coaster and swizzle stick, PLUS a pair of plastic Dracula fangs (because you're worth it!)
Designed by Pete Klockau at The Black Lagoon Room