CREATURE FROM THE CRAB RANGOON "Spicy" Orange Limited Edition 11oz 2-Piece Ceramic Tiki Mug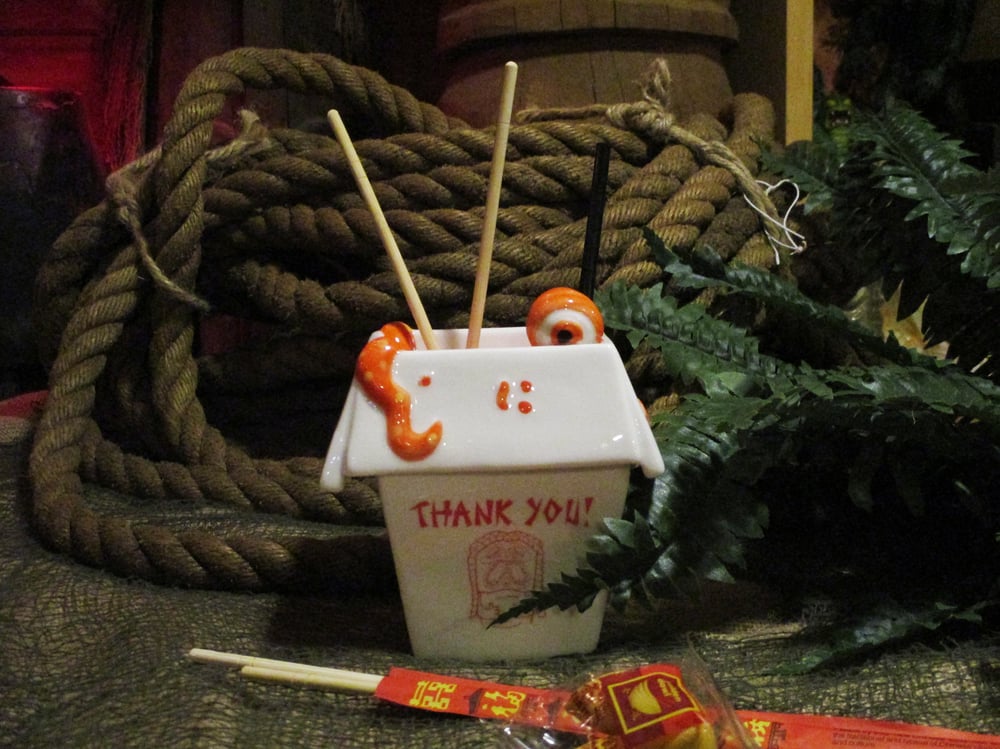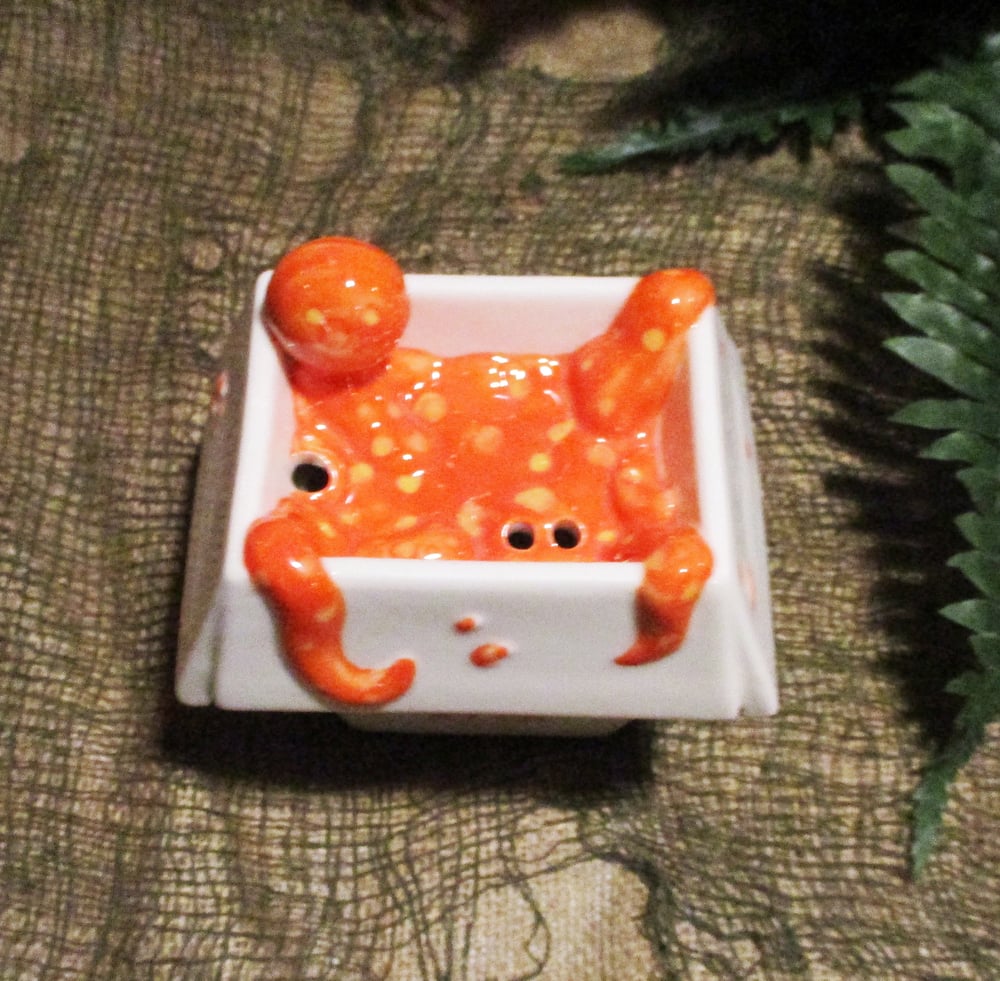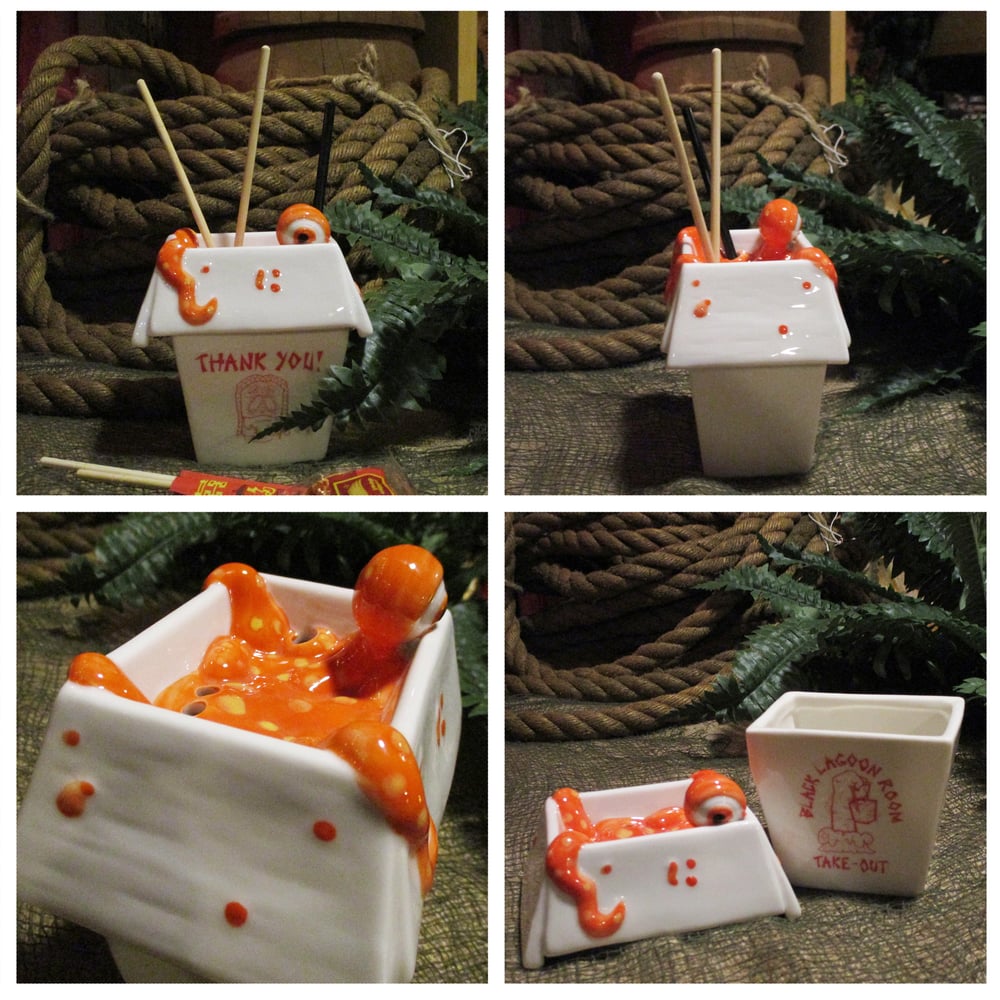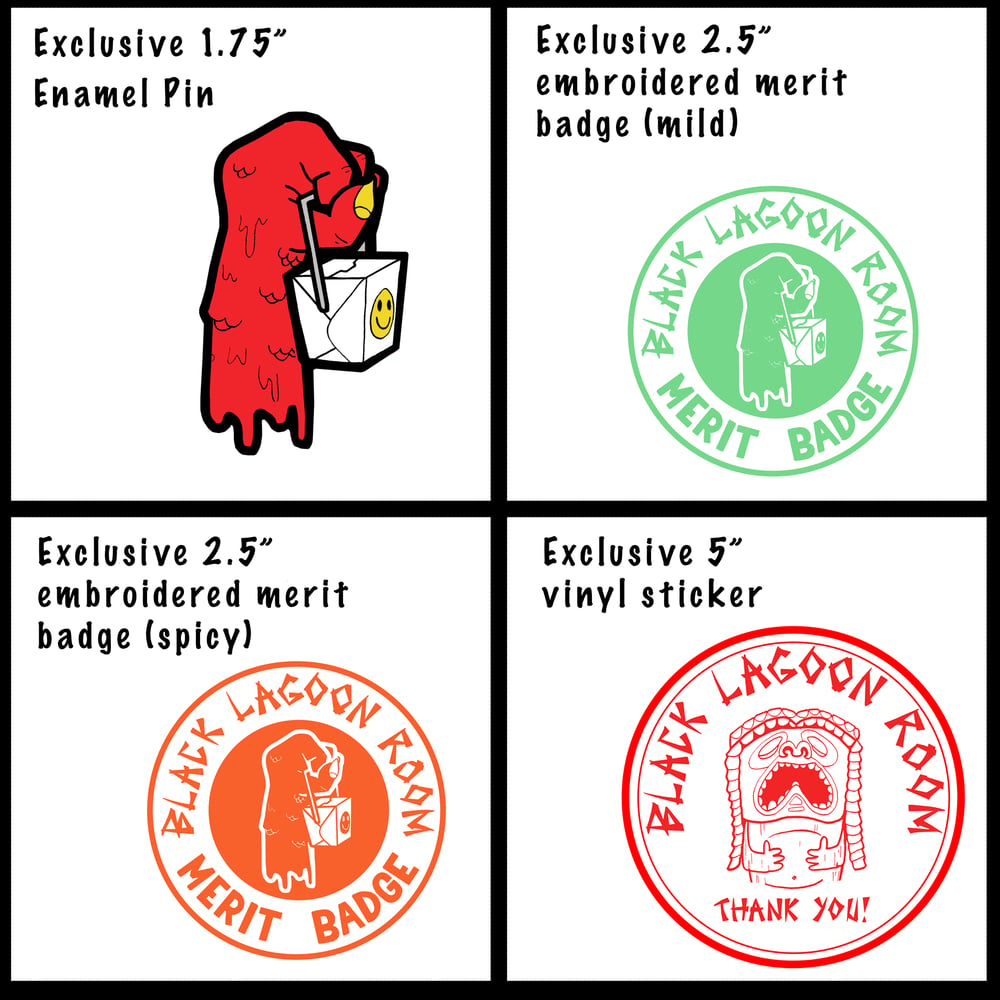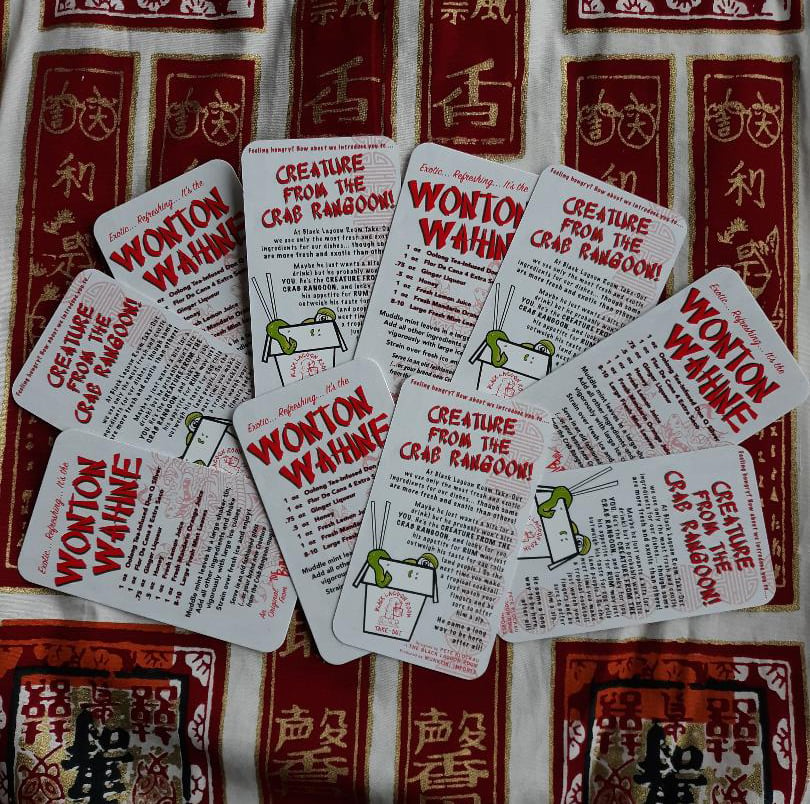 Feelin' Hungry? Our new lil' pal CREATURE FROM THE CRAB RANGOON gets ya!
This 2-piece ceramic Tiki mug features a removable lid and holds 11oz of your favorite beverage (same as an Old Fashioned glass.) Holes in the lid sculpt will helpfully hold a straw (included) and chopsticks (also included) which you can use to skewer your favorite garnish - Perhaps the first lidded Tiki mug that you can properly adorn!
Available in two glaze versions - "Spicy" orange and "Mild" green."
Each mug comes packed with...
--Exclusive "Black Lagoon Room Takeout" enamel pin
--Exclusive "Thank You" 5" Vinyl Sticker
--Exclusive "Black Lagoon Room Merit Badge" 2.5" Embroidered Patch
--Exclusive "Wonton Wahine" Recipe Card
--Black Lagoon Room Coaster
--Chopsticks, Straw, and more!
All mugs will come shipped securely packed, double boxed, to insure your takeout arrives in tact.
**PLEASE, LIMIT ONE OF EACH COLORWAY PER PERSON, MAX. Be nice and save some leftovers for the others!***
INTERNATIONAL BUYERS! Please send me a message for a shipping quote - Our web host doesn't offer calculated postage but we're happy to ship anywhere in the world!