CREATURE FROM THE CRAB RANGOON "Wasabi" Open Edition 11oz 2-Piece Tiki Mug + Extras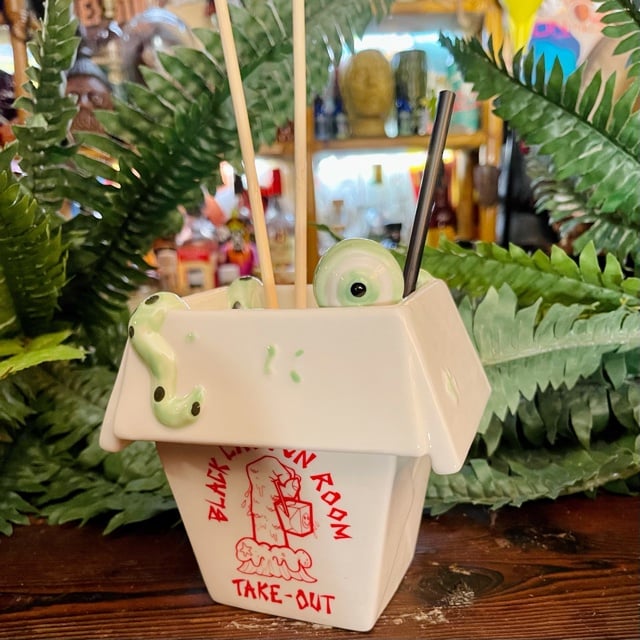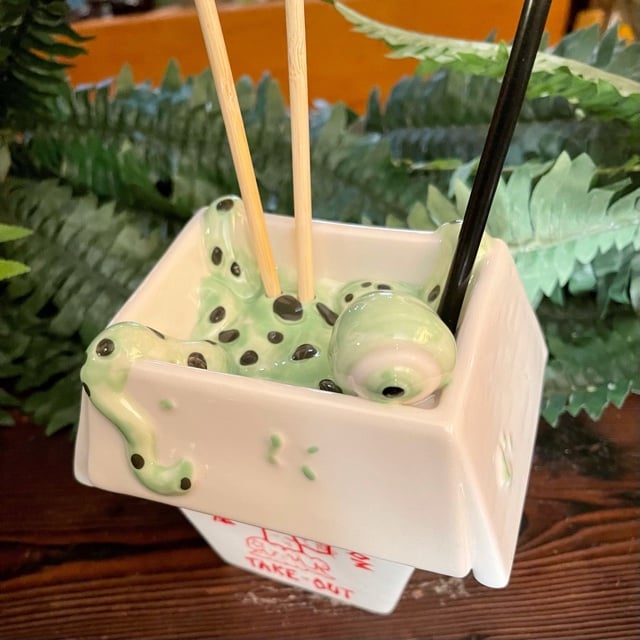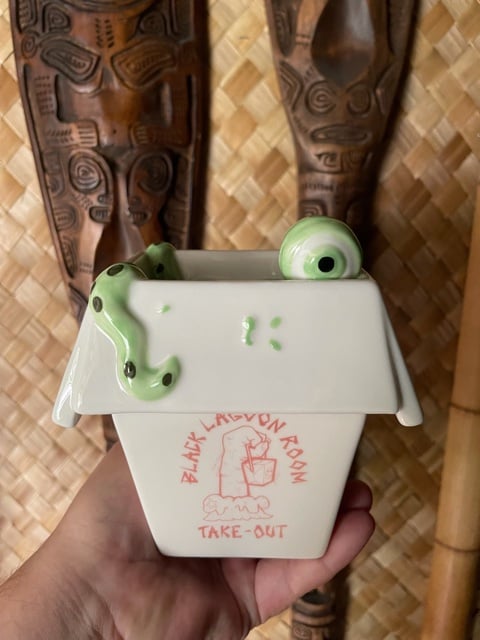 More Arriving Early 2023!
—————————————————-
Feelin' Hungry? Our pal CREATURE FROM THE CRAB RANGOON is here for ya!
Please welcome our newest lil' Crabbie, "Wasabi," our open-edition colorway!
This 2-piece ceramic Tiki mug features a removable lid and holds 11oz of your favorite beverage (the same as an Old Fashioned glass.)
Holes in the lid sculpt will helpfully hold a straw (included) and chopsticks (also included) which you can use to skewer your favorite garnish - Perhaps the first lidded Tiki mug that you can properly adorn as you please!
Each mug comes packed with...
--Exclusive Enamel Pin
--Exclusive Embroidered Merit Badge Patch
—Exclusive "Thank You" 5" Vinyl Sticker
—Exclusive "Wonton Wahine" Recipe Card
--Black Lagoon Room Coaster
--Chopsticks, Straw, and more!
All mugs will come shipped securely packed, double boxed, to insure your takeout arrives in tact.
We'll send shipping confirmation as soon as your new pal is in the road!