DEATH'S A BEACH Glow-in-the-Dark Goth Tiki T-Shirt!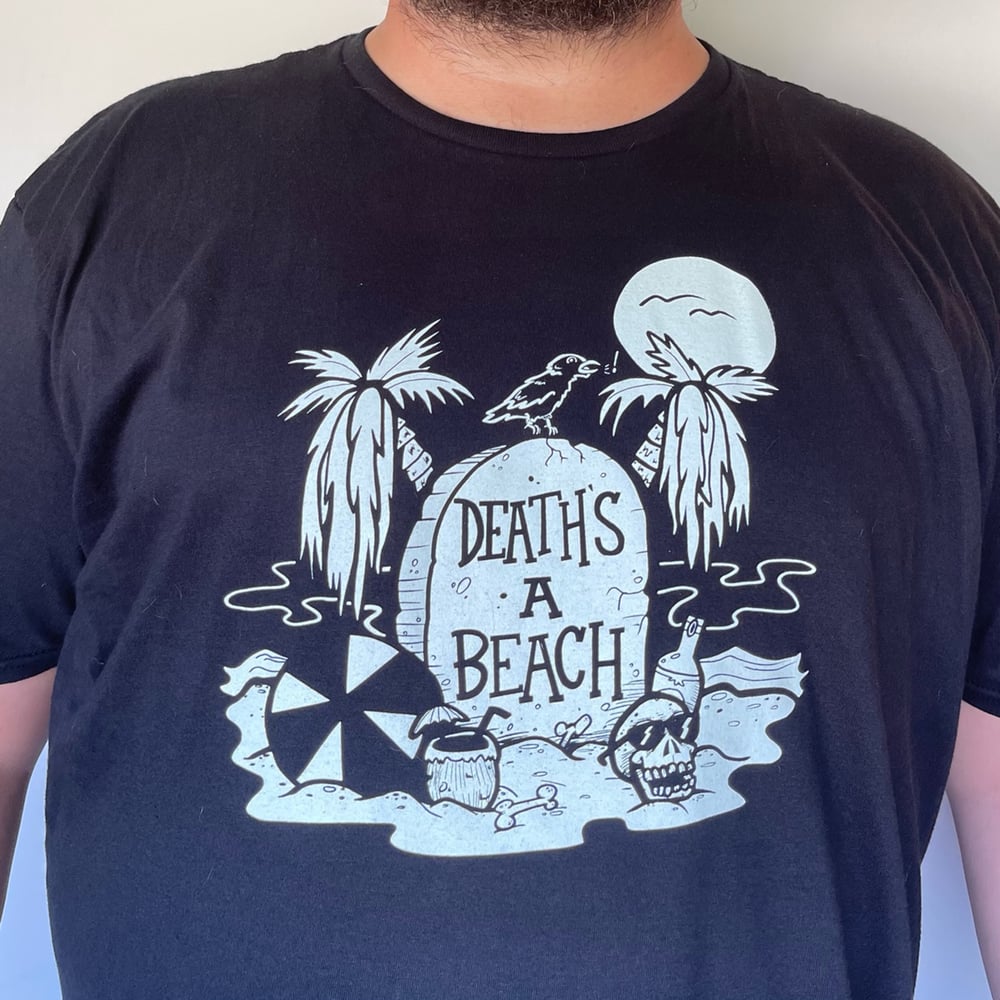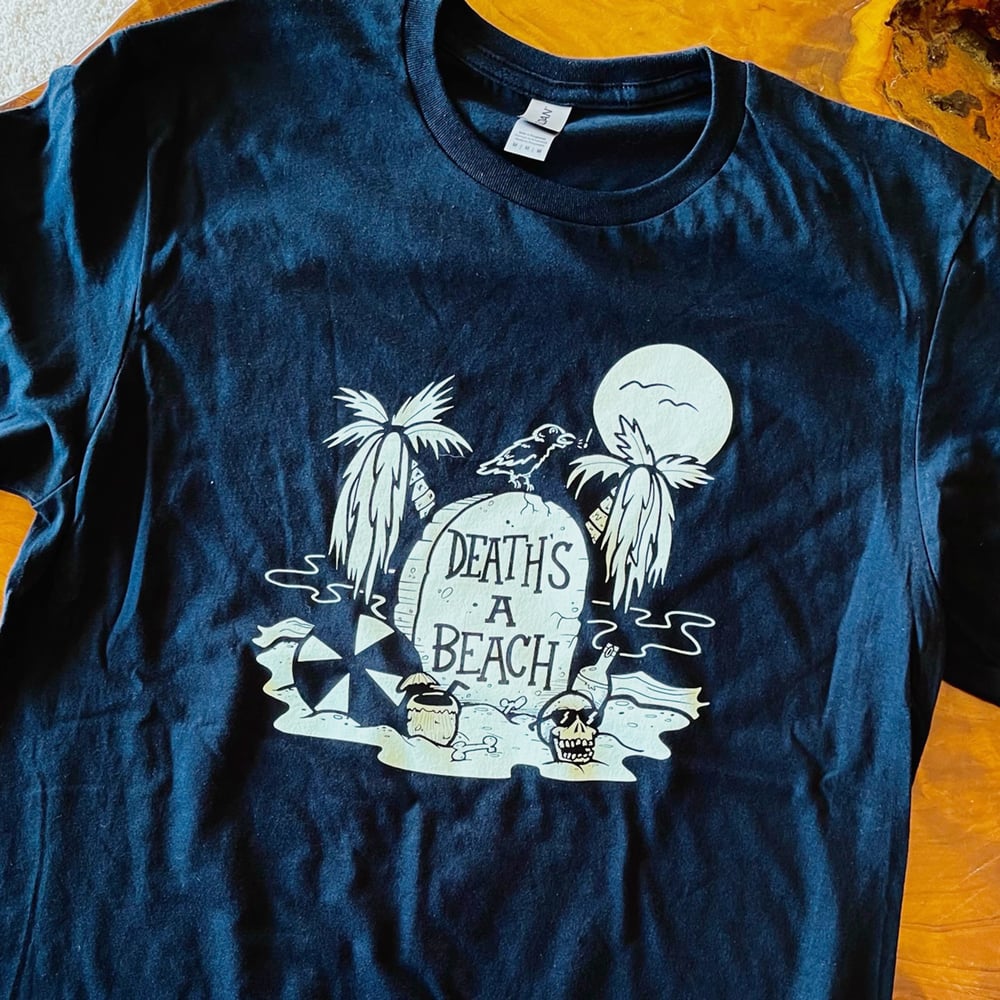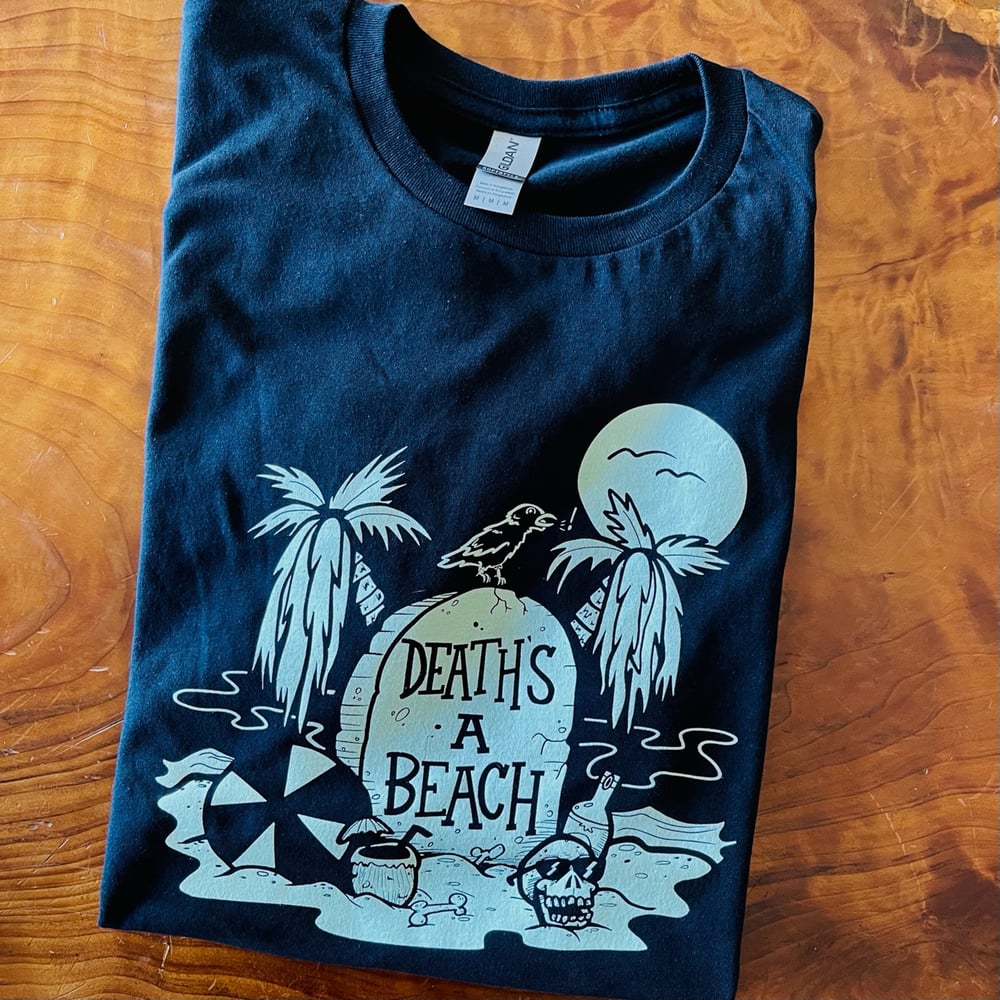 Should you find yourself in an exotic location while wallowing in Gothic, existential woe, just remember that if "Life's a Beach," perhaps also, "Death's a Beach"
Because creatures of the night wanna have tropical drinks with their black-tipped toes in the sand, too, our "Death's a Beach" shirts help tell the world that you like to have a good time... but you are fully aware and welcoming of the blanket of darkness that awaits...
Oh, and they glow in the dark! Because that's fun!
Designed by Pete Klockau at The Black Lagoon Room
Check out our Death's a Beach Towels, Beach Bags and Bundles as well!