DEATH'S A BEACH Oversize 17.5" x 20" Beach Bag Tote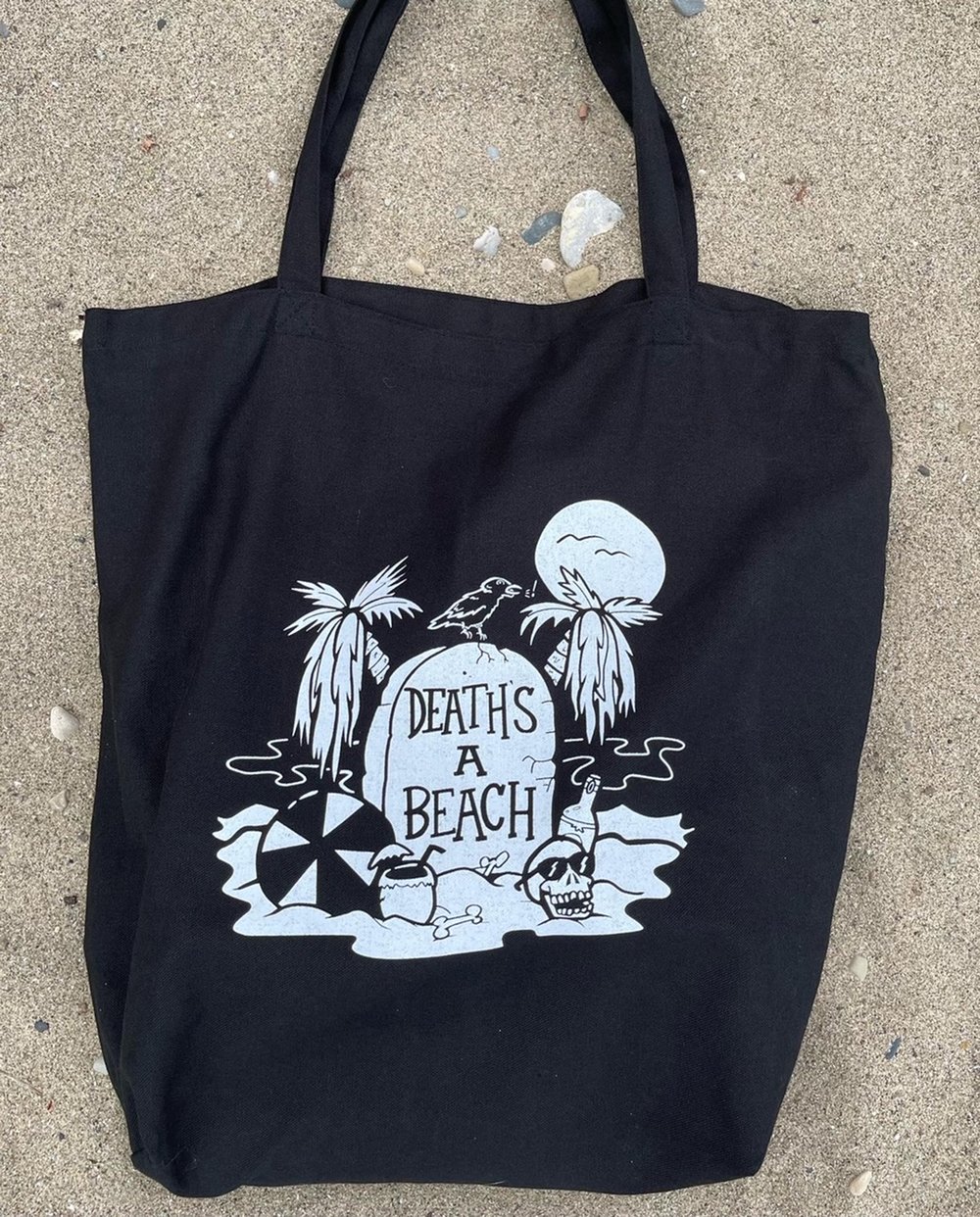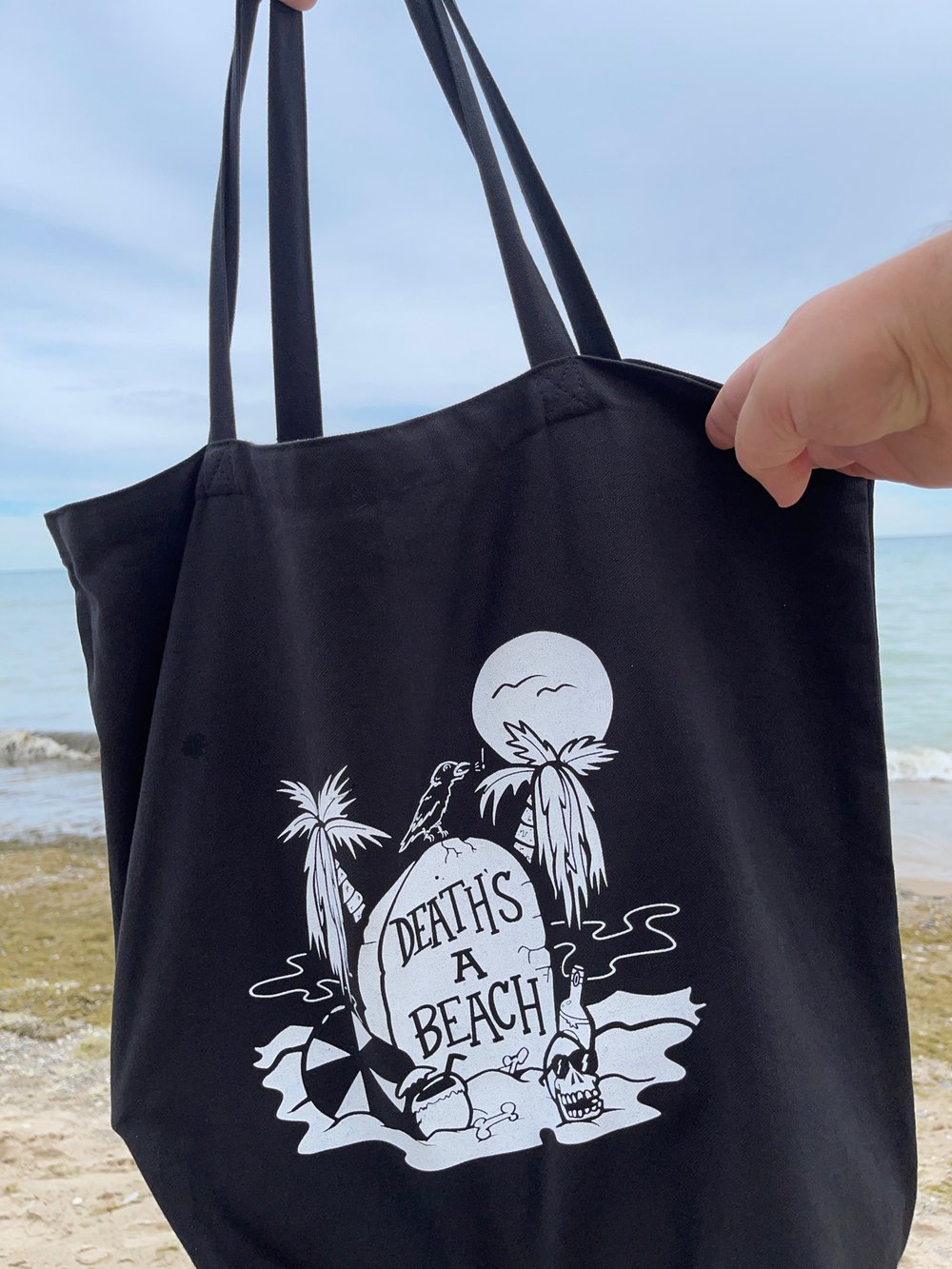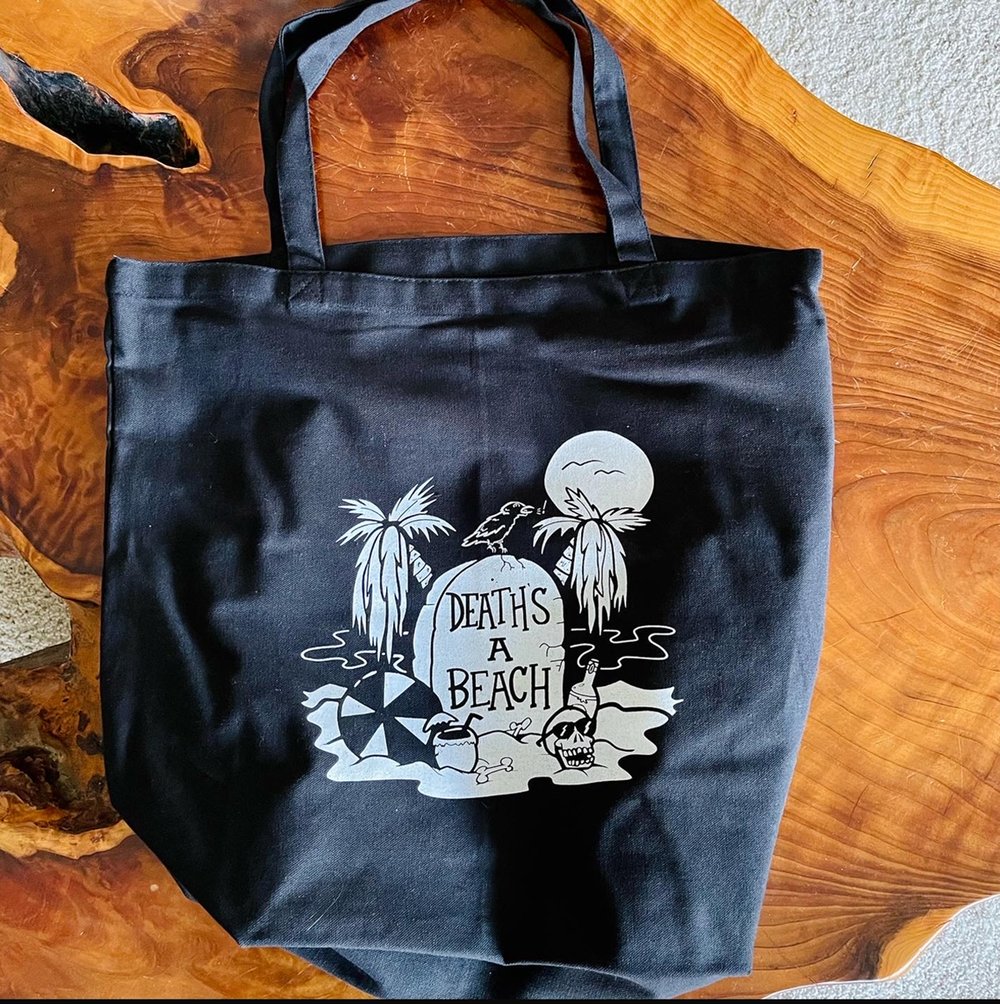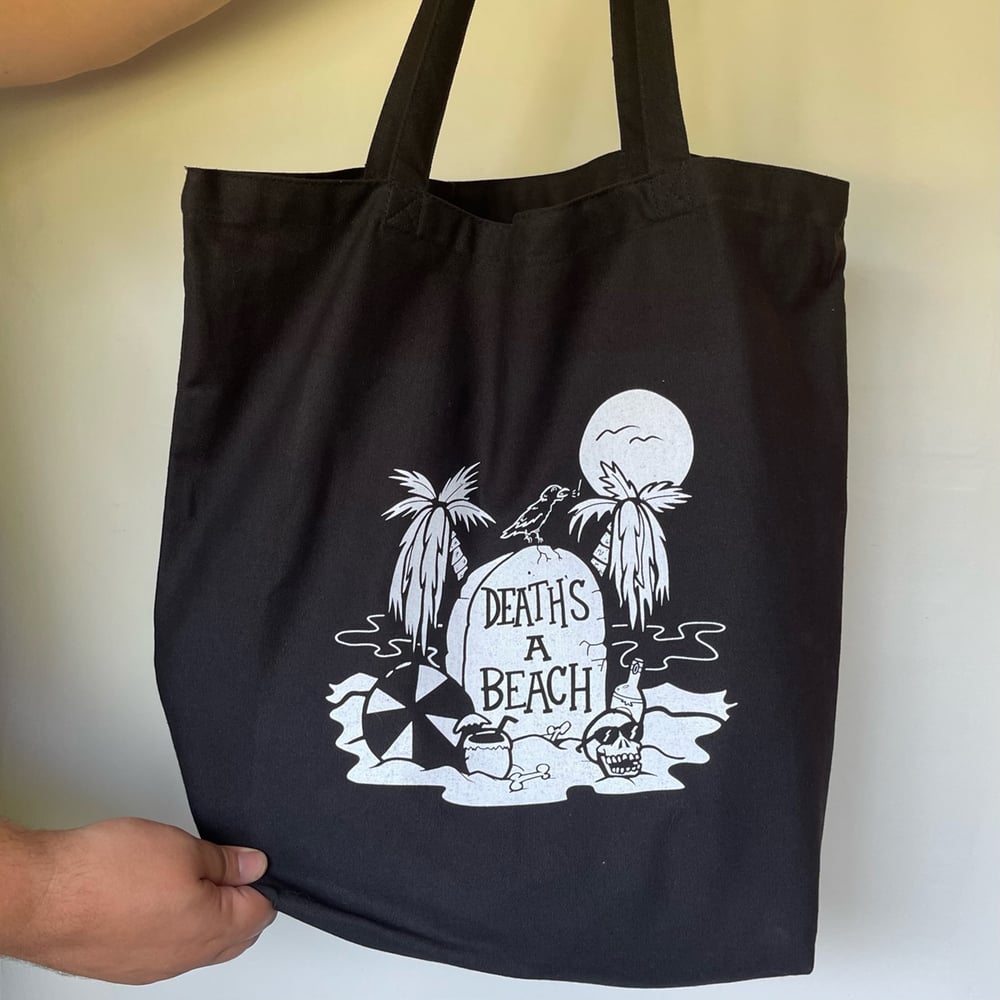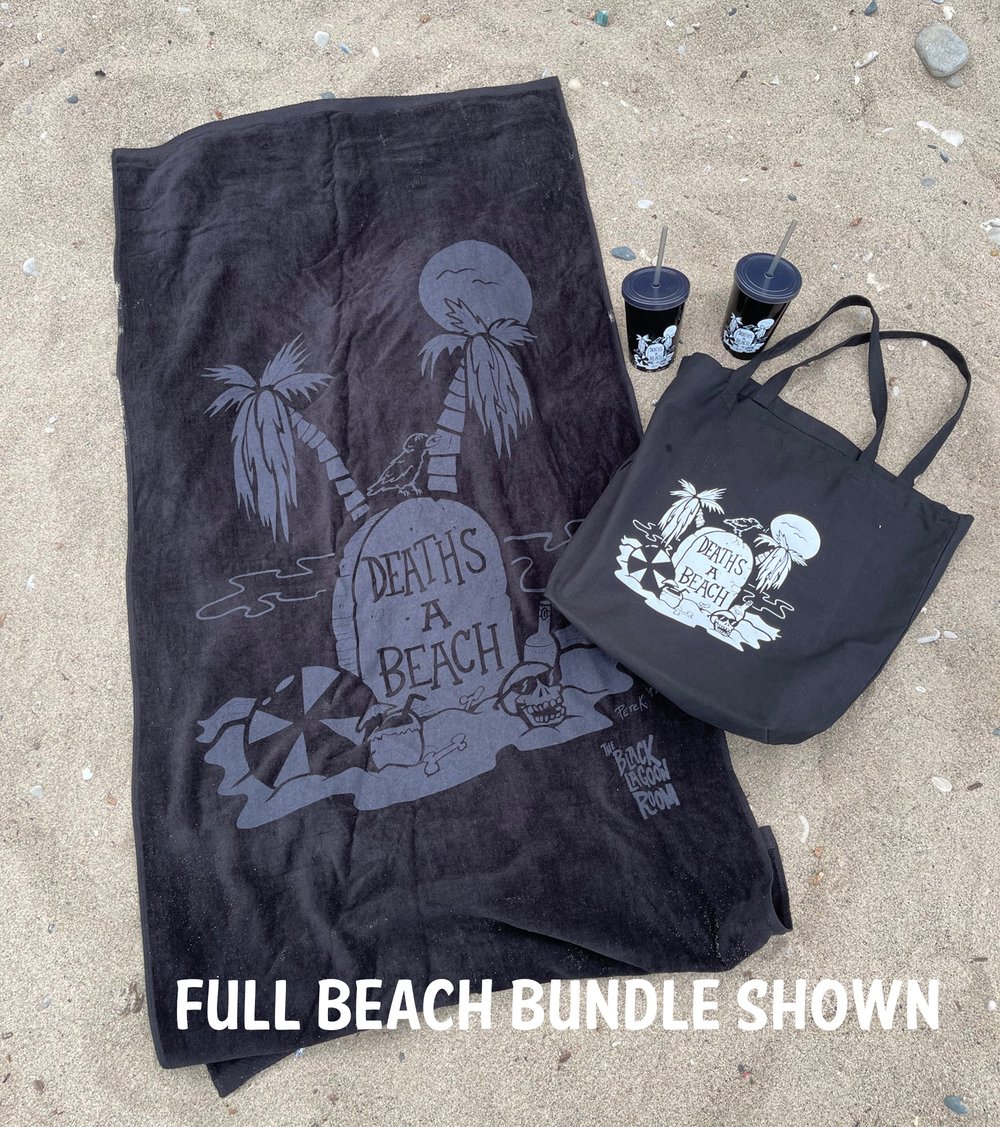 Should you find yourself in an exotic location while wallowing in Gothic, existential woe, just remember that if "Life's a Beach," perhaps also, "Death's a Beach..."
Because creatures of the night wanna have tropical drinks with their black-tipped toes in the sand, too, here's our "Death's a Beach" beach bags, perfect for taking all your ne'er do well necessities with you on your next vacation to the Bermuda Triangle or the Skeleton Coast.
These sturdy, heavyweight oversize cotton canvas totes measure 17.5" x 20" x 7" Deep with 22" handles to comfortably carry over your shoulder and feature our "Death's a Beach" logo screenprinted large, front-and-center!
Designed by Pete Klockau at The Black Lagoon Room
Check out our Death's a Beach glow-in-the-dark T-Shirts, Beach Towels and full Beach Bundles (if you have a full Goth day at the beach planned), too!