DONN IS MY CO-PILOT 8.5" x 11" Limited Edition Signed/Numbered Screen Print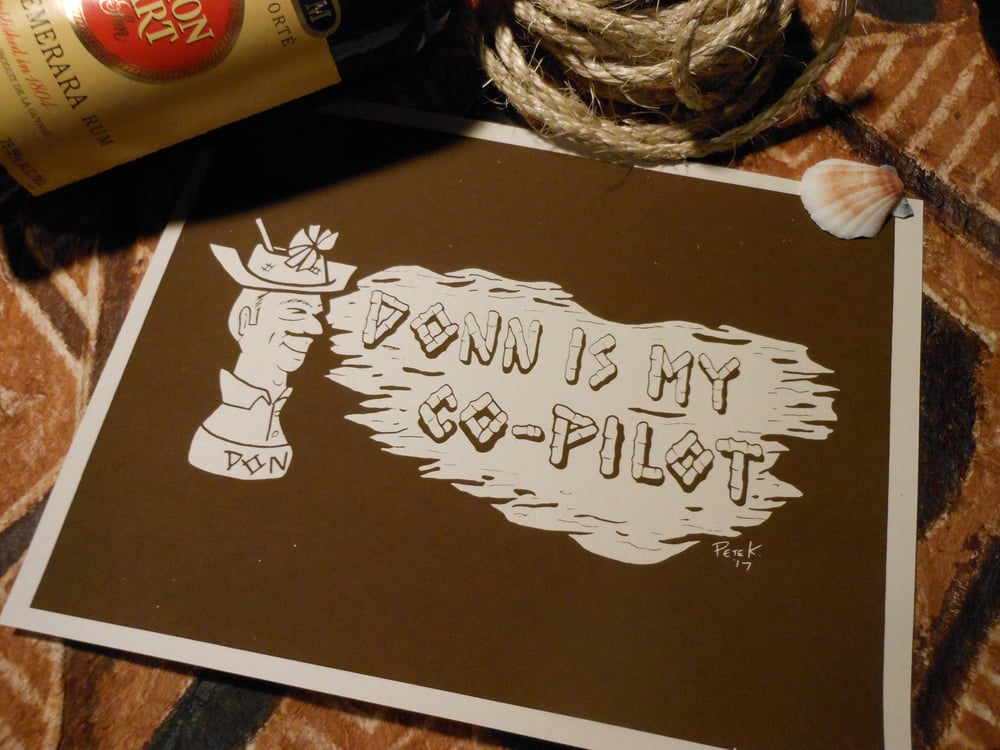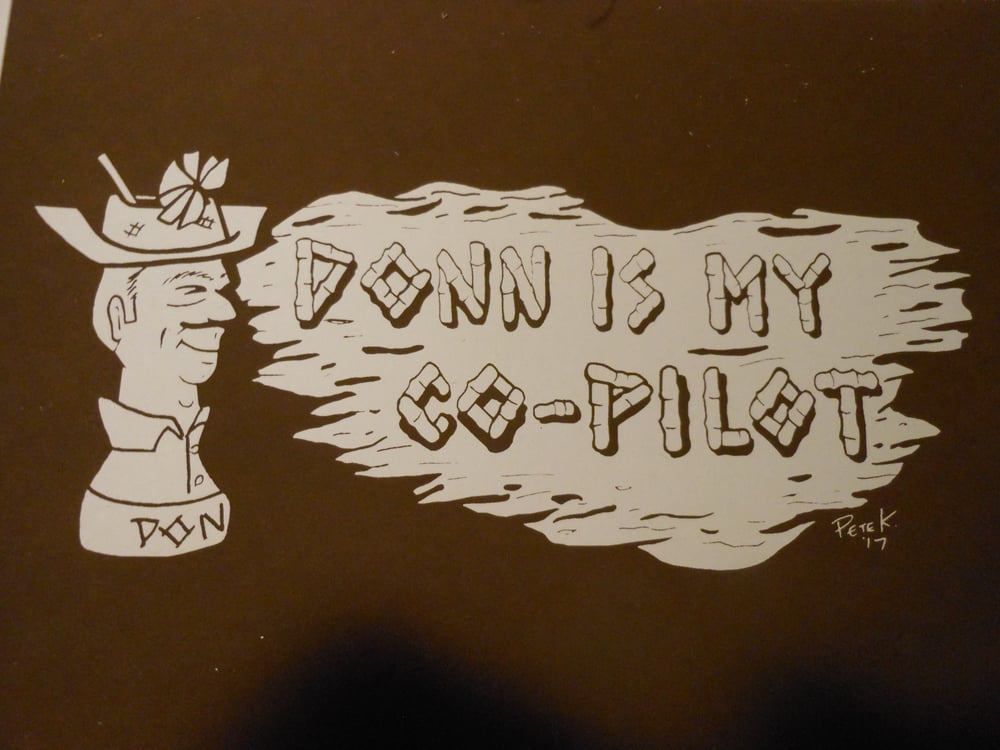 The man... the myth... the Pirate... the Diplomat... The Beachcomber.
Donn Beach (ne Ernest Raymond Beaumont Gant) is the undisputed Godfather of Tiki as we know it today... with his "Rhum Rhapsodies" created at his original McCadden Place Don the Beachcomber location in Hollywood, he single handedly took a much maligned spirit thought not to be fit for hobos and turned it into something magical and revered.
Pay homage to the man 'imself with this 8.5" x 11" two color screen print! It's an edition of just 25 hand numbered and signed copies, printed on heavyweight French paper by our pals at Flooding Factory (see their Etsy store!)
Suitable for framing and hanging right in yr home Tiki Bar ... Soon, Donn can be YOUR co-pilot, too!
And if ya want to take your Don the Beachcomber love on the road, be sure to check out the "Travel Version" of this design in full size vinyl sticker form