DRINKS ON ME Glow-in-the-Dark 100% Cotton T-Shirt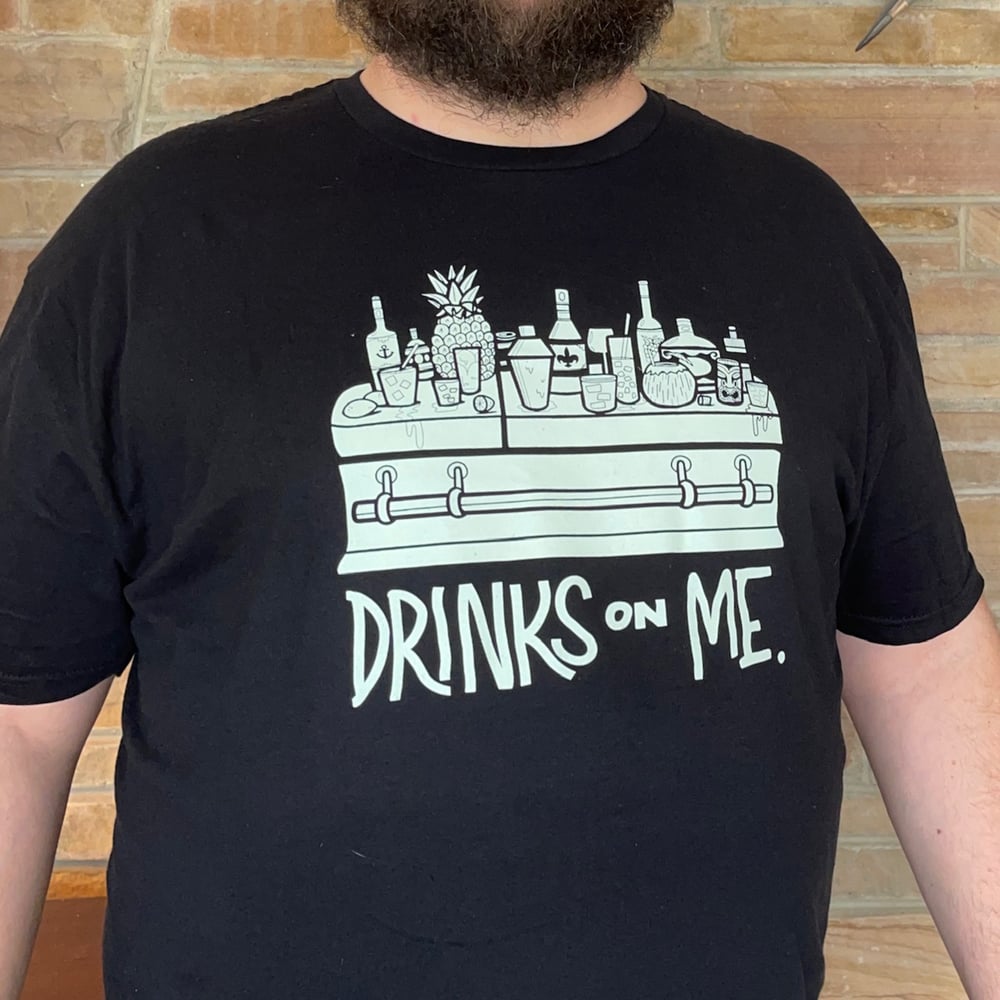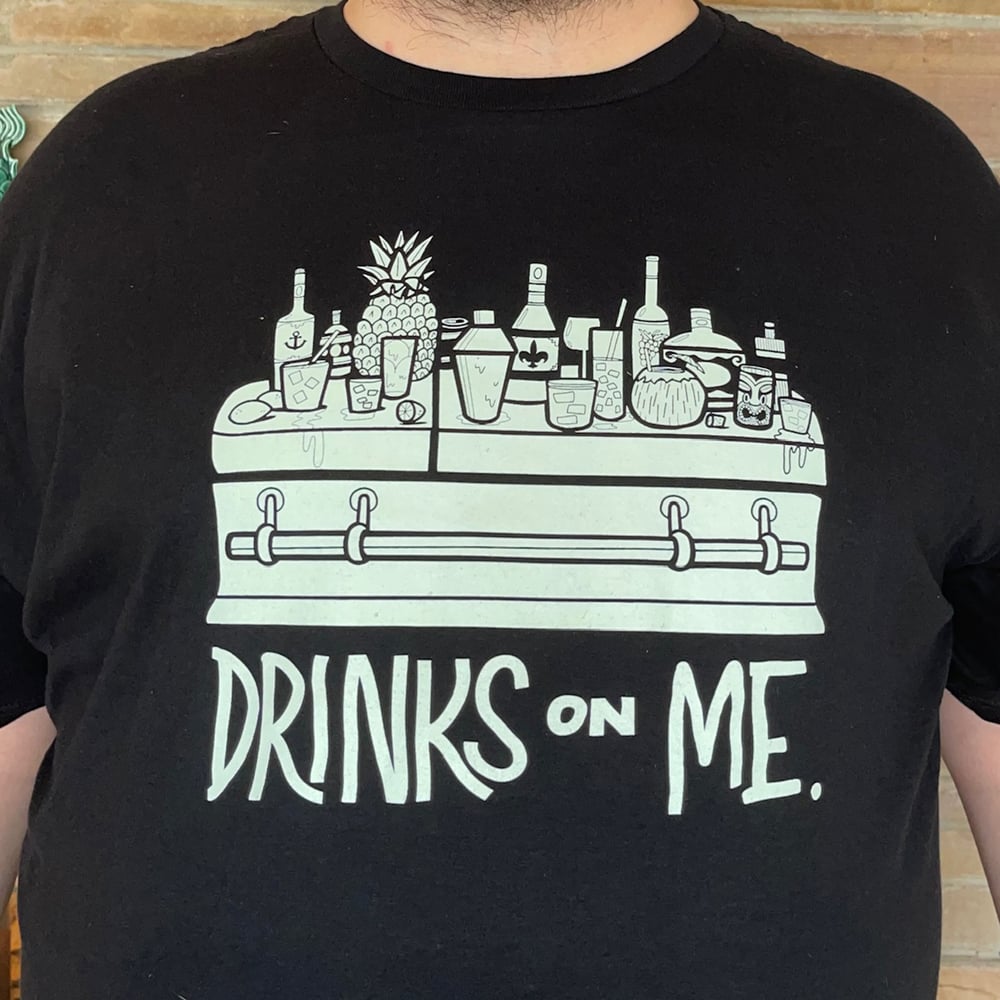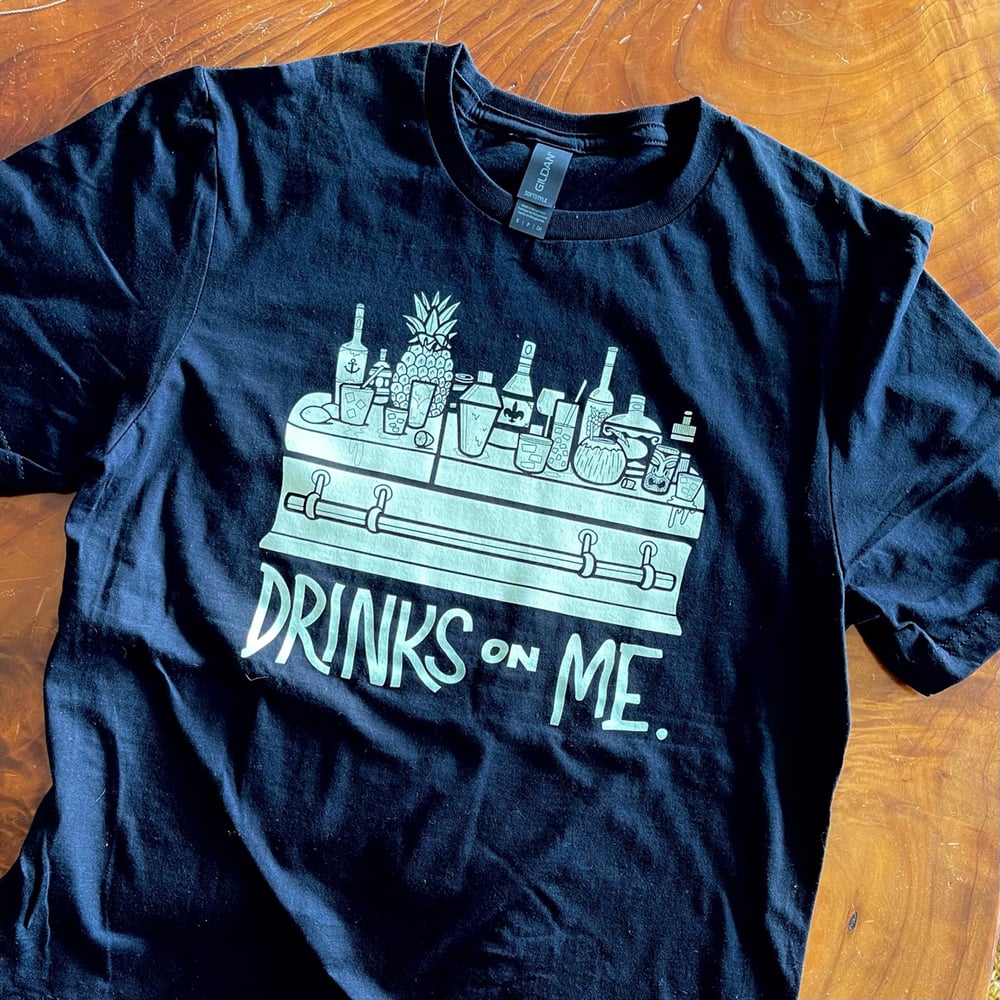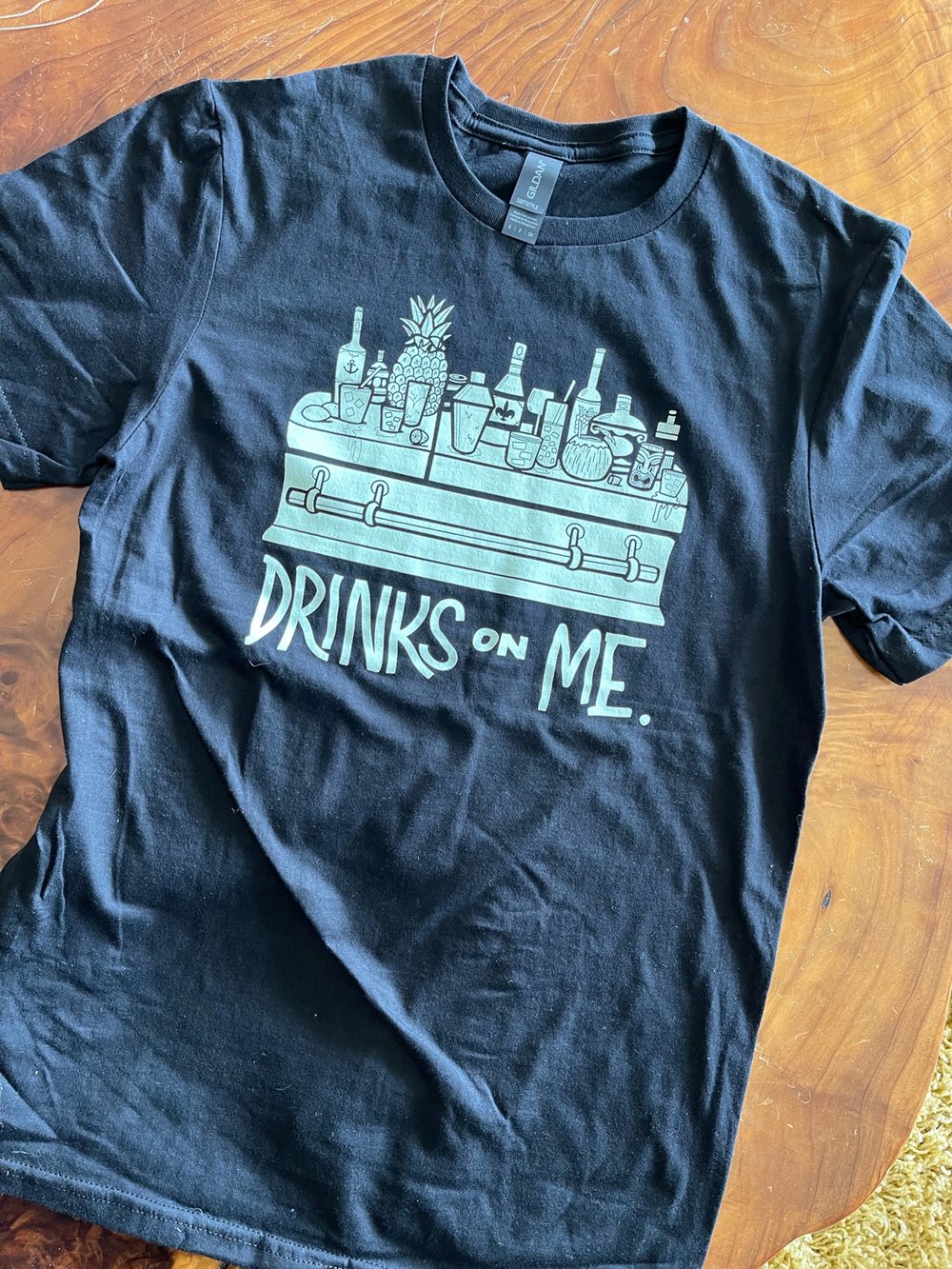 Drinks on me? Over my dead body!
Literally.
If you're gonna have a fancy cocktail spread, why not do it when you're 6 feet underground and money has no meaning?
Our "Drinks on Me" shirts feature a fully stocked party ready to roll right on top of your casket. Just as it should be. Best of all it GLOWS IN THE DARK in case you want to be buried in it but still see what you're doing!
These 100% Cotton Gildan Soft Style shirts are super comfy, unisex/men's cut.
Designed by Pete Klockau at The Black Lagoon Room
Enamel pins, patches and stickers coming soon!
International folks - Please contact us for a shipping quote!