DRUNKIE SHRUNKIES 3" Tall Vinyl Sticker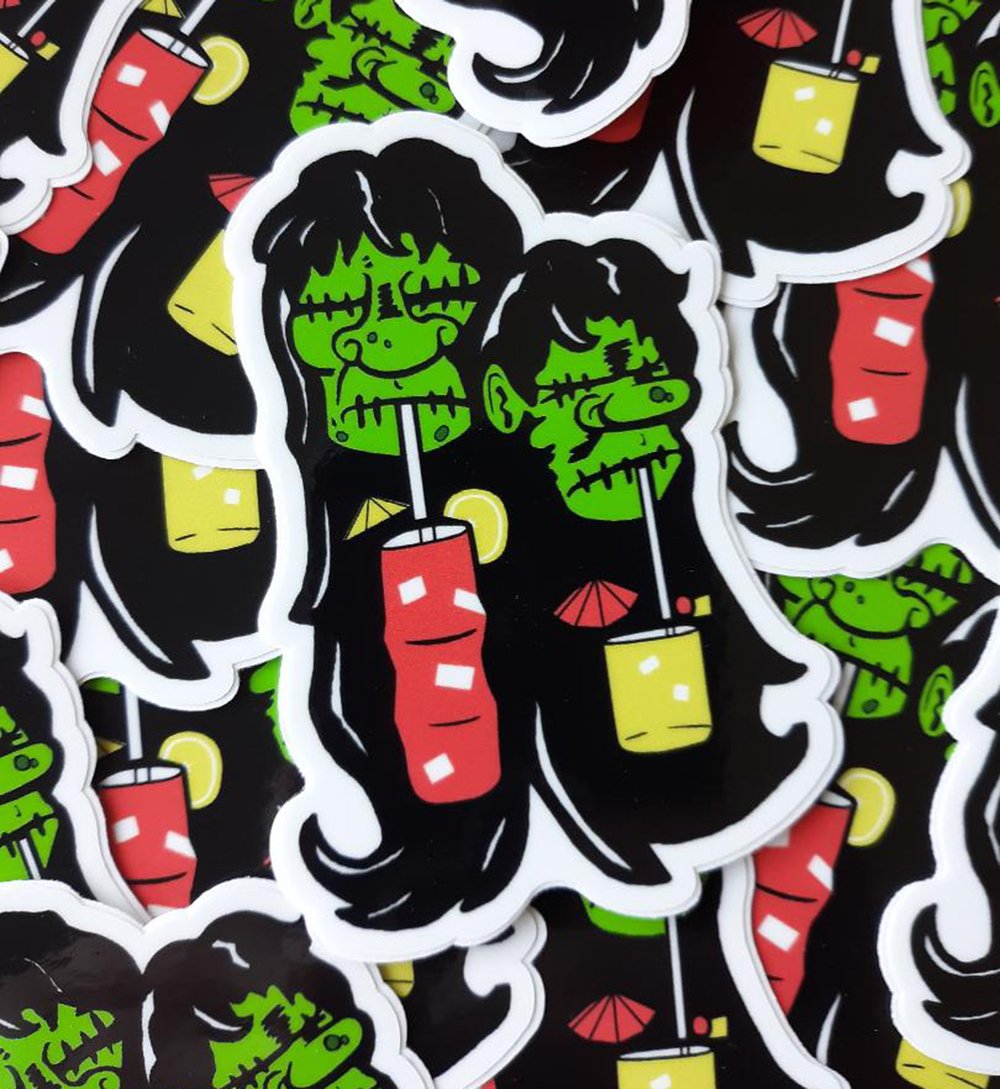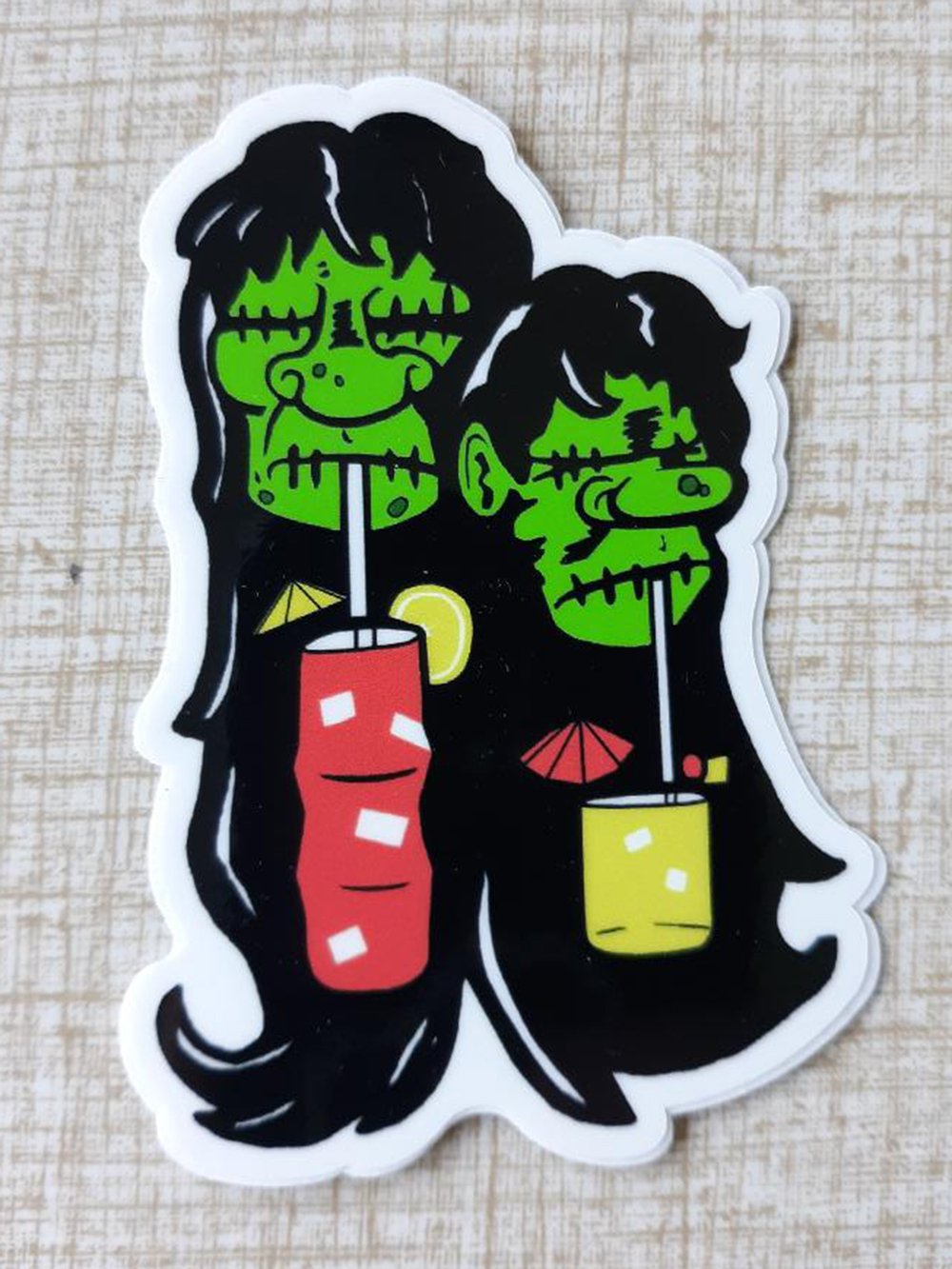 Even a tiny baseball sized disembodied head needs a nice tropical refreshment from time to time... They may be down on their luck, but they're making the best of it!
Here's your newest drinkin' buddies, the DRUNKIE SHRUNKIES, now in handy 3" sticker form.
These full-color 3" tall vinyl stickers are suitable for indoor or outdoor use - Now you can take your favorite portable party pals anywhere ya like!