TIKIS IN THE 5TH DIMENSION 5" Vinyl Sticker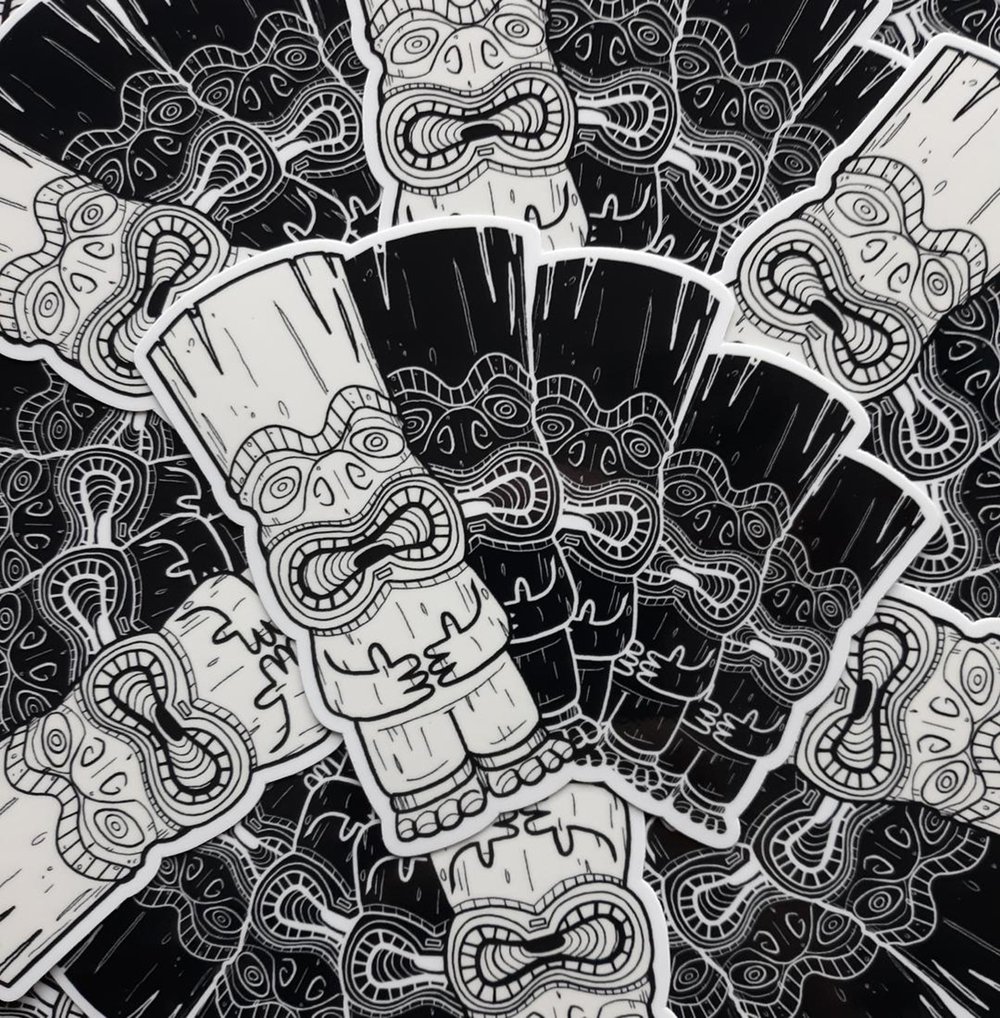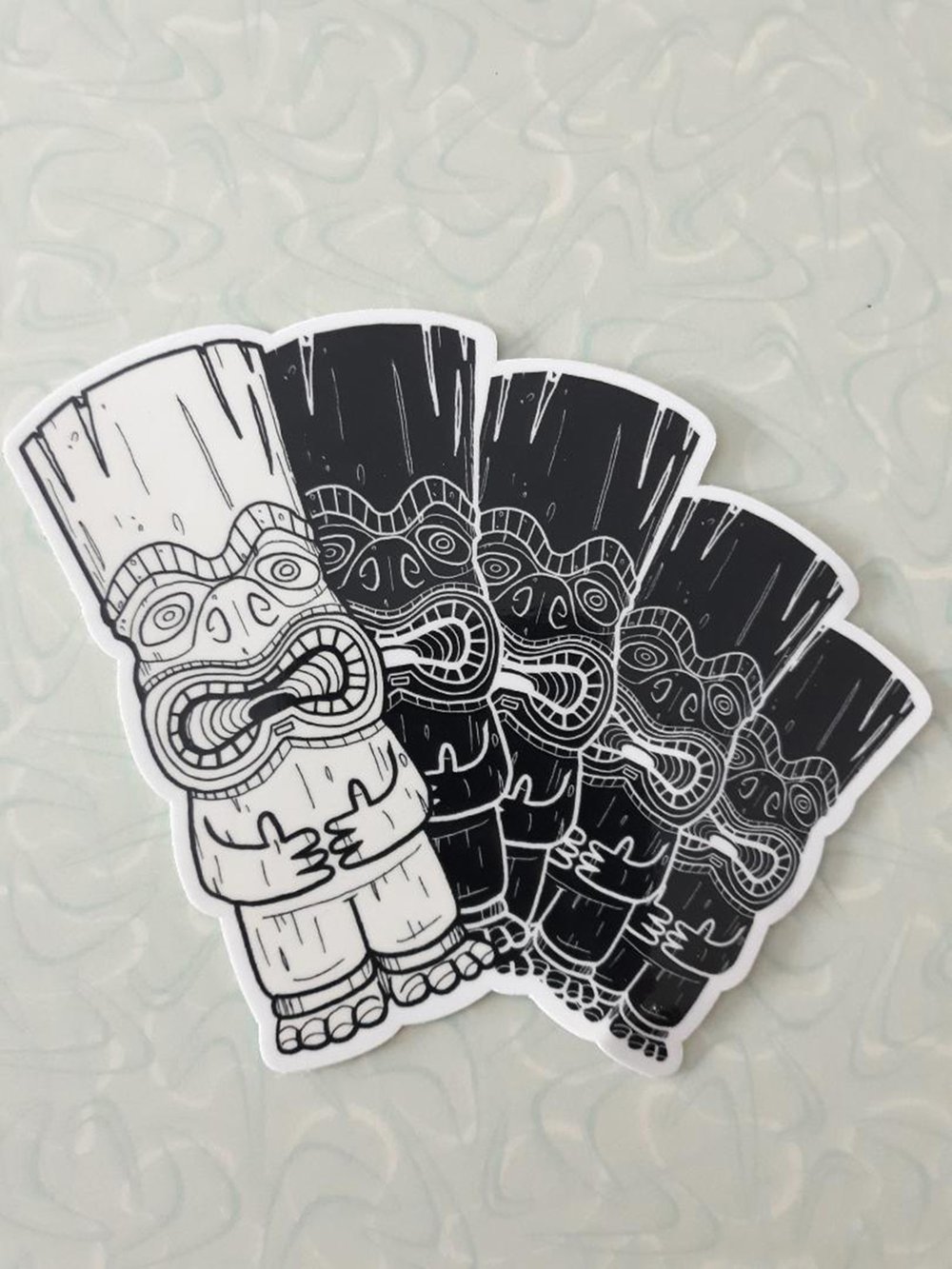 It's Tikis.... IN THE 5TH DIMENSION!
Our little Polynesian Pop pal has left the space/time continuum of Earth as we know it and launched into the 5th dimension! He seems a bit concerned but... wouldn't you be?
These heavyweight vinyl stickers are 5" long by 4" tall, perfect for slapping on whatever you think needs a lil' time trippin' tiki action.
Printed by our space-hoppin' pals at Rockin' Stickers.
Designed by Pete Klockau at The Black Lagoon Room