DRUNKIE SHRUNKIES 28oz Tiki Mug Munktiki Imports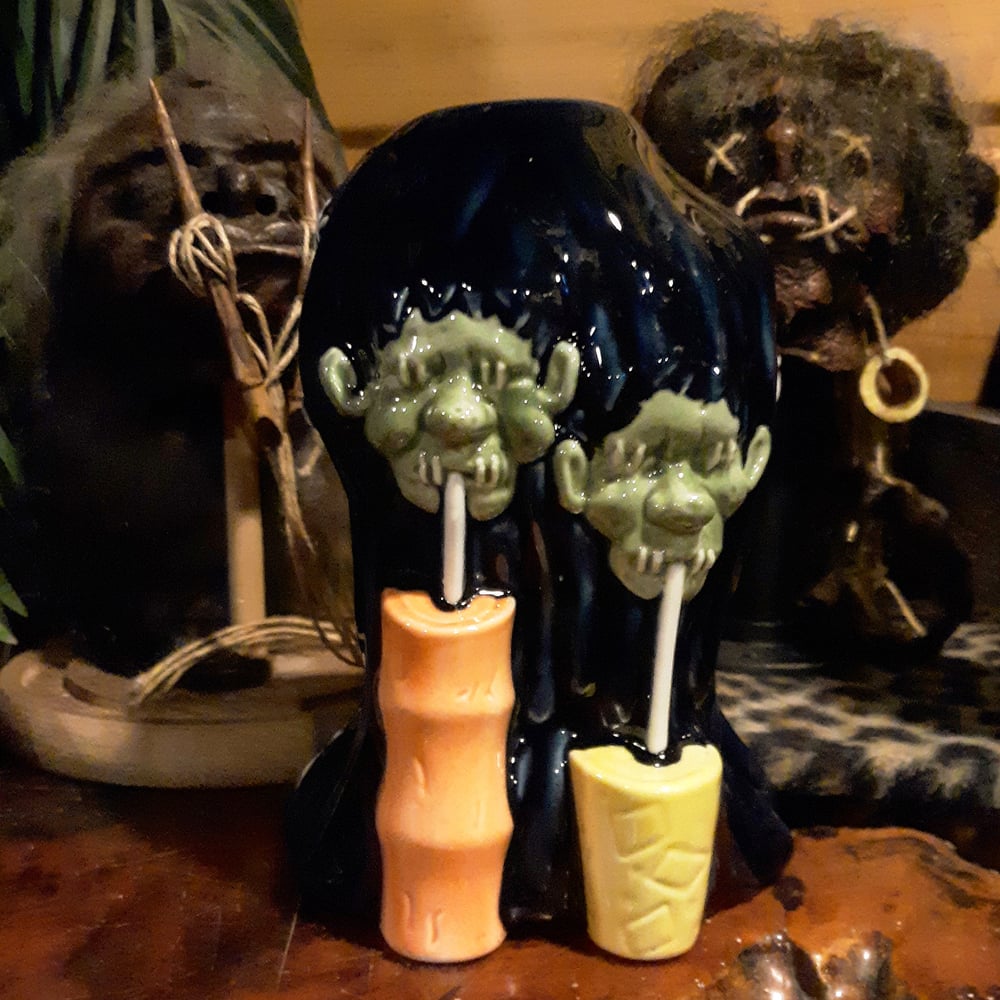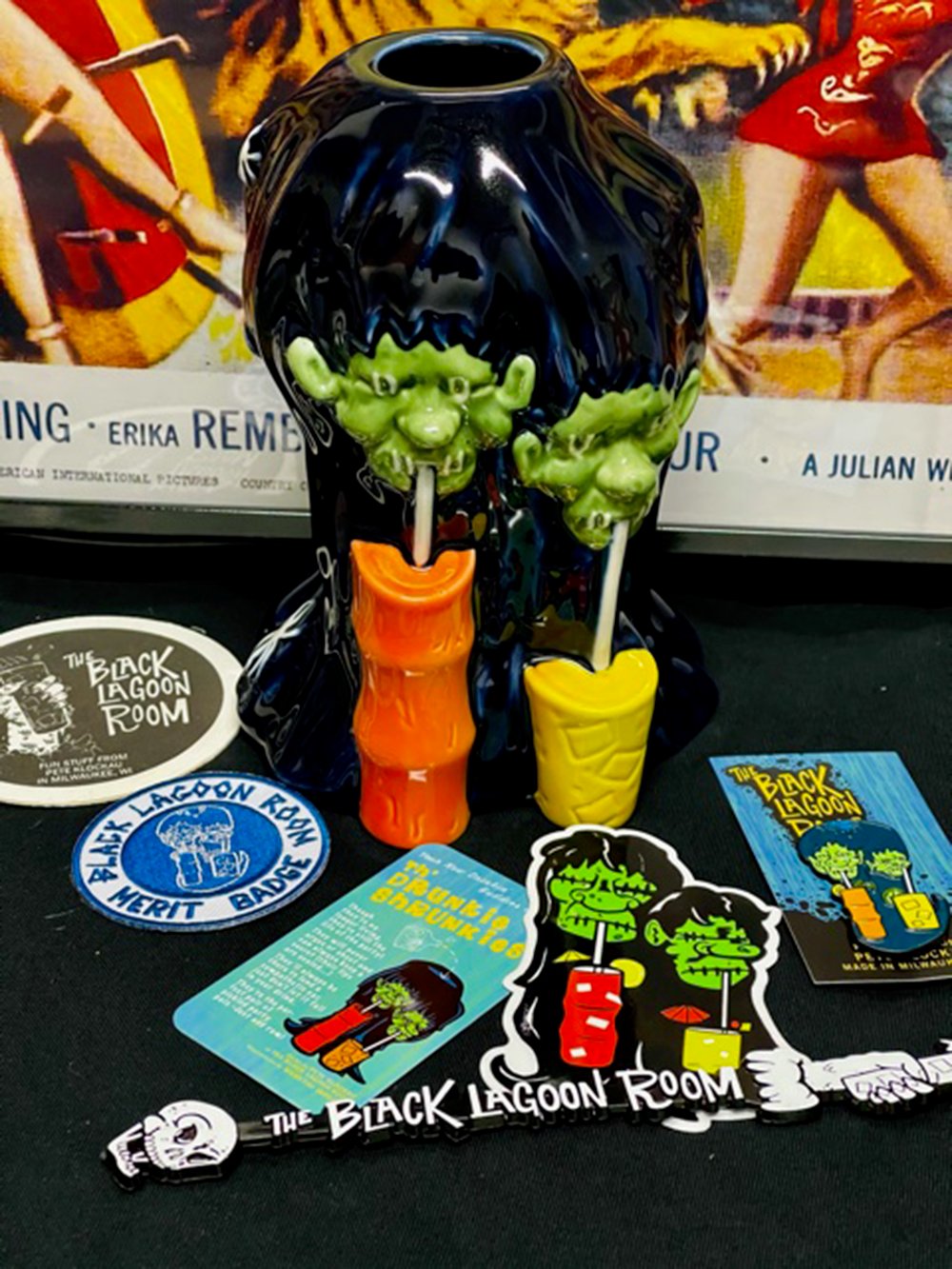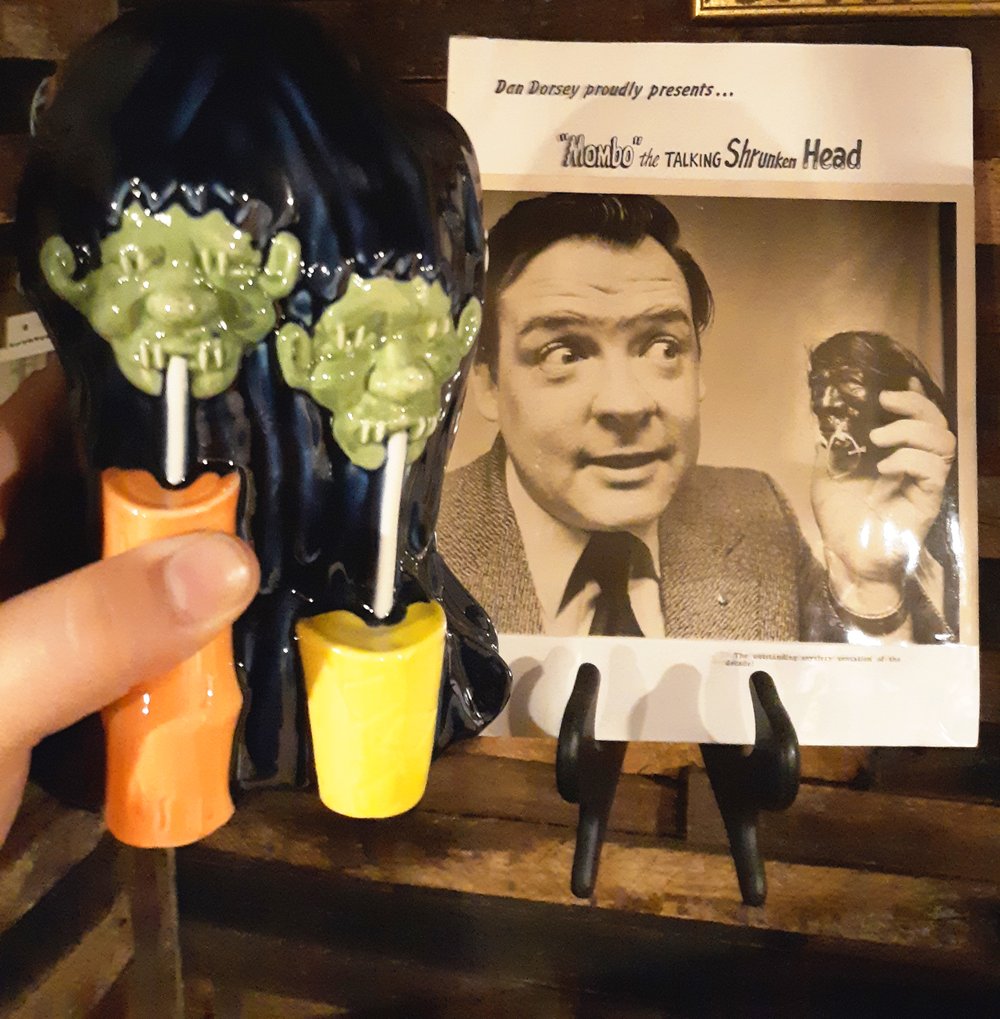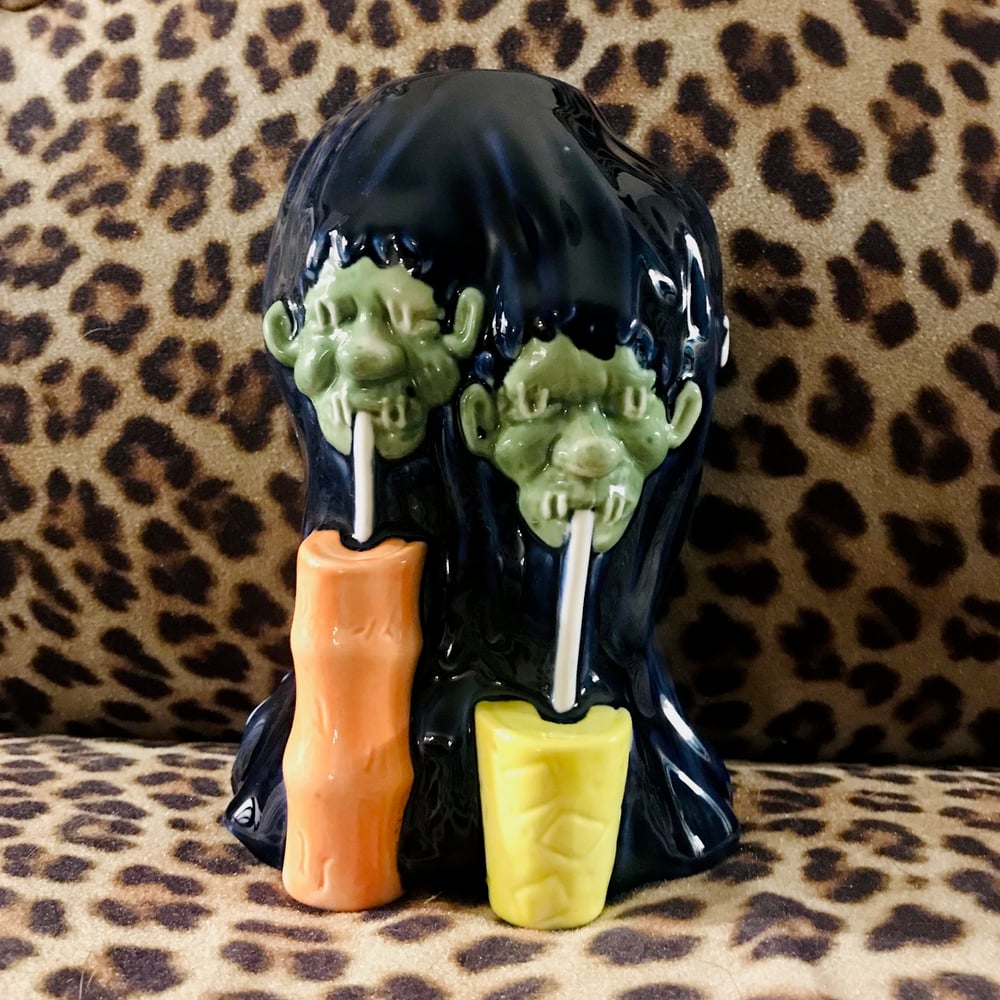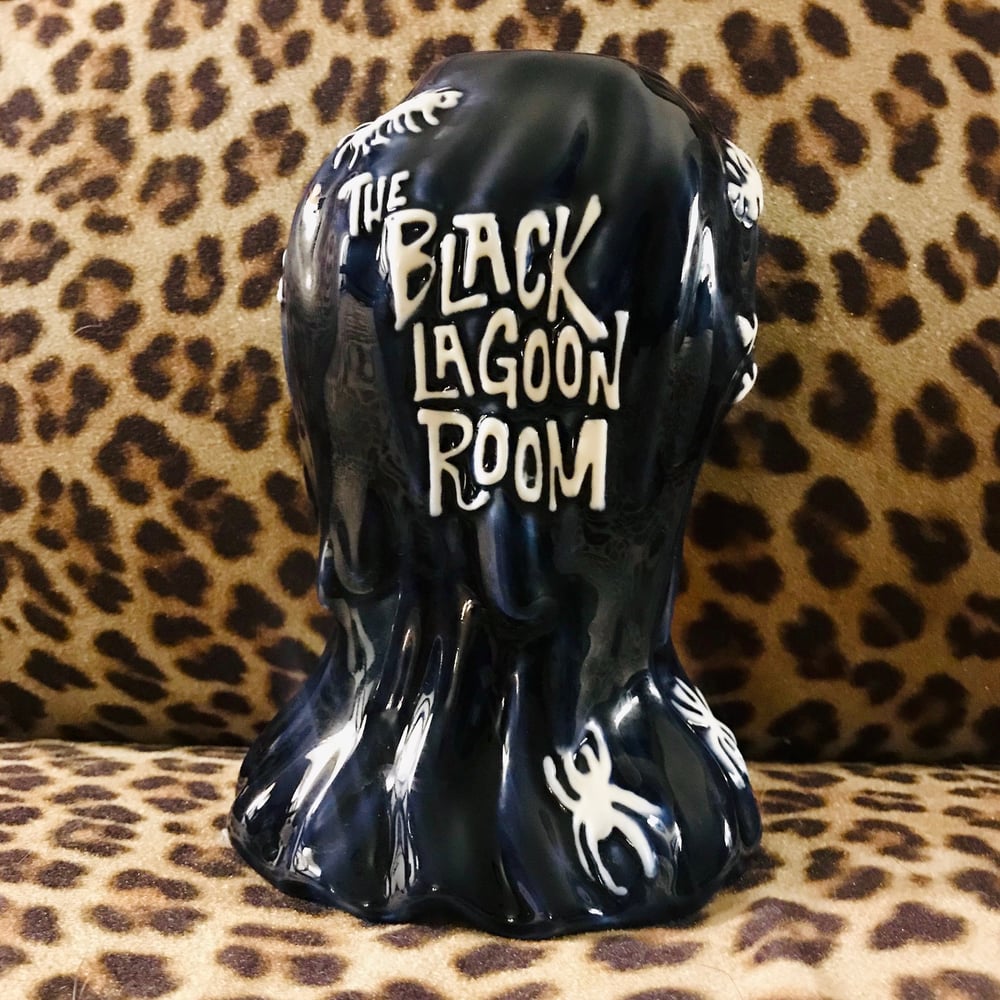 Nobody (and no bodies?) likes to drink alone, that's why our DRUNKIE SHRUNKIES make the perfect pair!
They've been our unofficial mascots going back to our very first enamel pin design (and one of our very first prints) so they were a no brainer to bring to "life" with this brand new limited edition Tiki mug!
These BIG, sturdy mugs stand a full 7" tall and hold a whopping 28oz of your creepy cocktail of choice... and the Drunkie Shrunkies look like they've already had a few, so you better catch up fast!
Glaze features Electric blue hair, hand painted white details (stitching, abstract bugs, text, straws) dark green wipe away glaze on the faces, and our Black Lagoon Room logo on the reverse. What's not to like?
As always, they come packed with a whole bunch of extra ghastly goodies, too!
Each mug includes...
--Exclusive "Drunkie Shrunkies Version II" 1.75" Enamel Pin
--Exclusive Black Lagoon Room 2.5" Embroidered Merit Badge Patch
--Exclusive "Shrunken (and Drunken)" Recipe Card with original concept sketch
--Exclusive "Drunkie Shrunkies" 4" Vinyl Sticker
--Black Lagoon Room swizzle stick
--Black Lagoon Room Coaster
...And more!
With all that fun stuff and 28oz of Tiki cocktail goodness, you and your Shrunkies are sure to have a heckuva good time just "hanging out!"
Designed by Pete Klockau at The Black Lagoon Room and produced by Munktiki Imports.
All mugs will come securely packed and double boxed to insure your newest drinking buddies arrive in tact.