HOME BAR HOMBRE Men's T-Shirt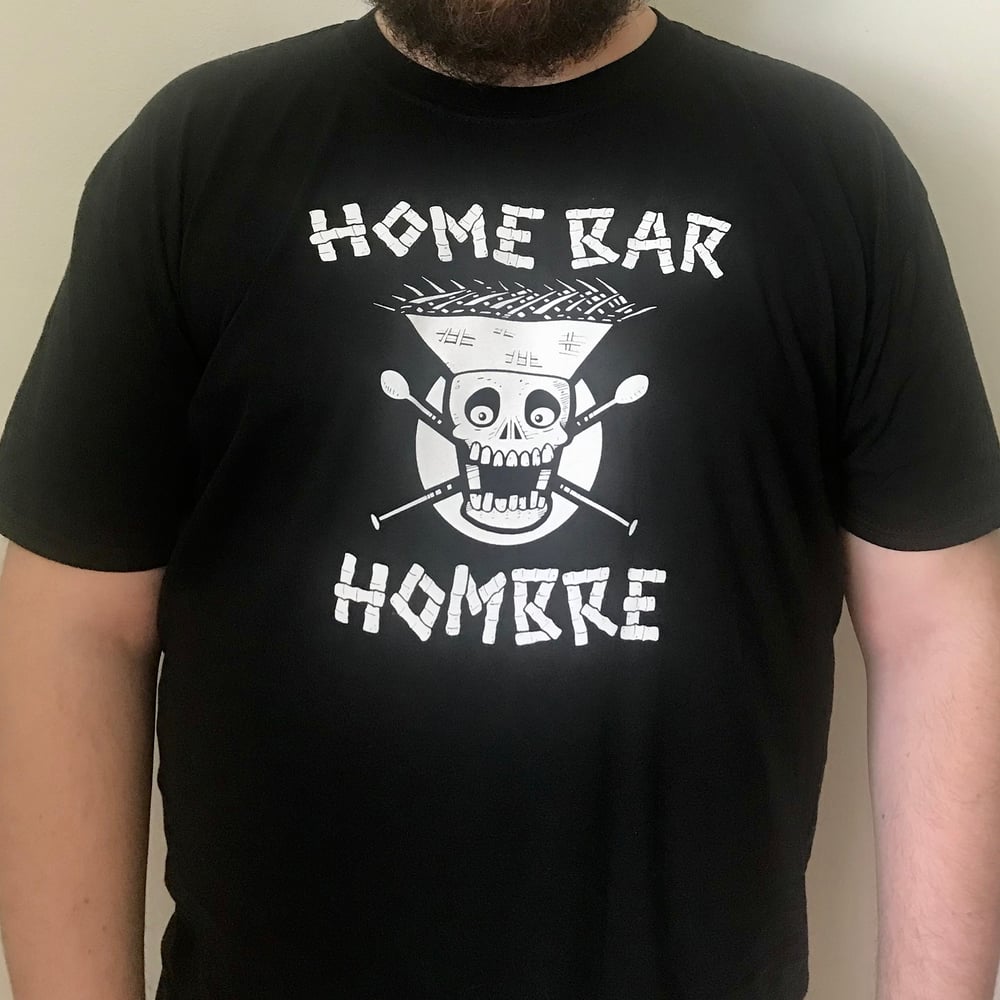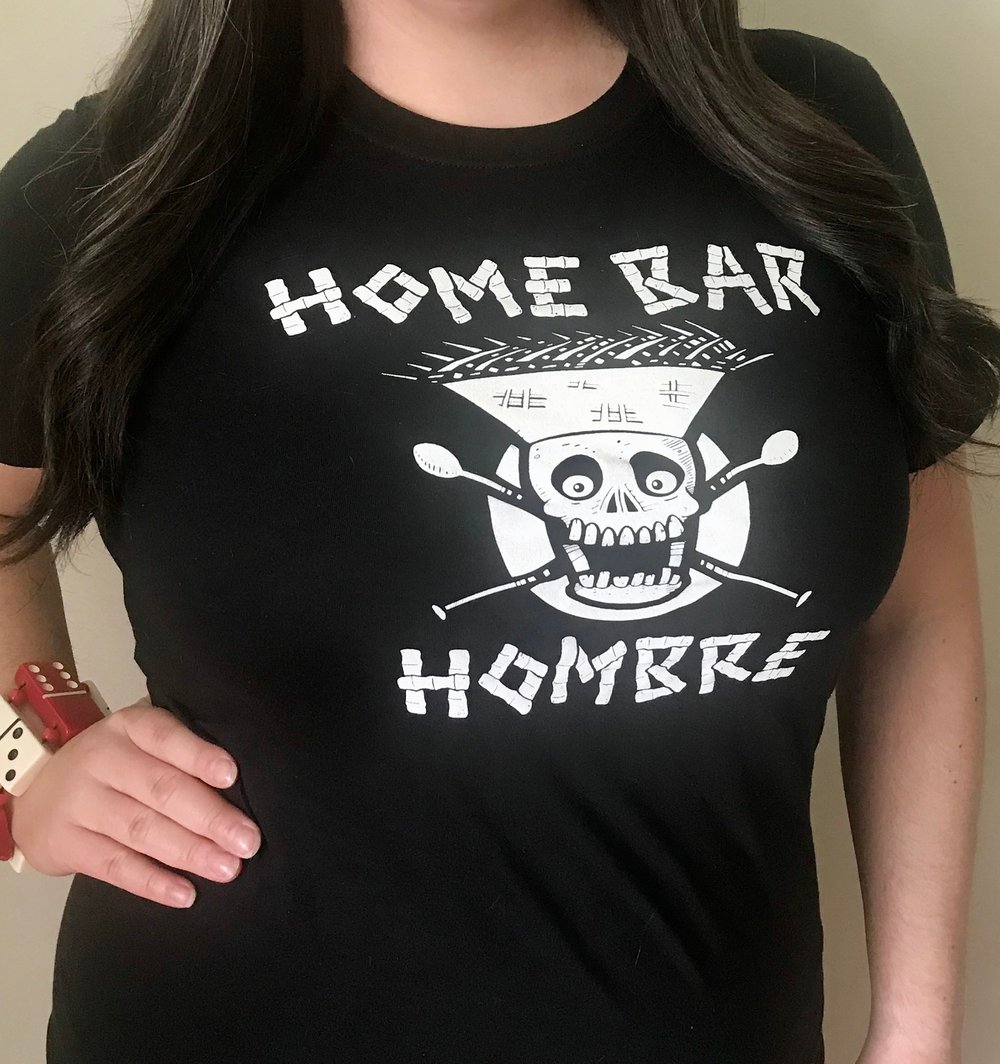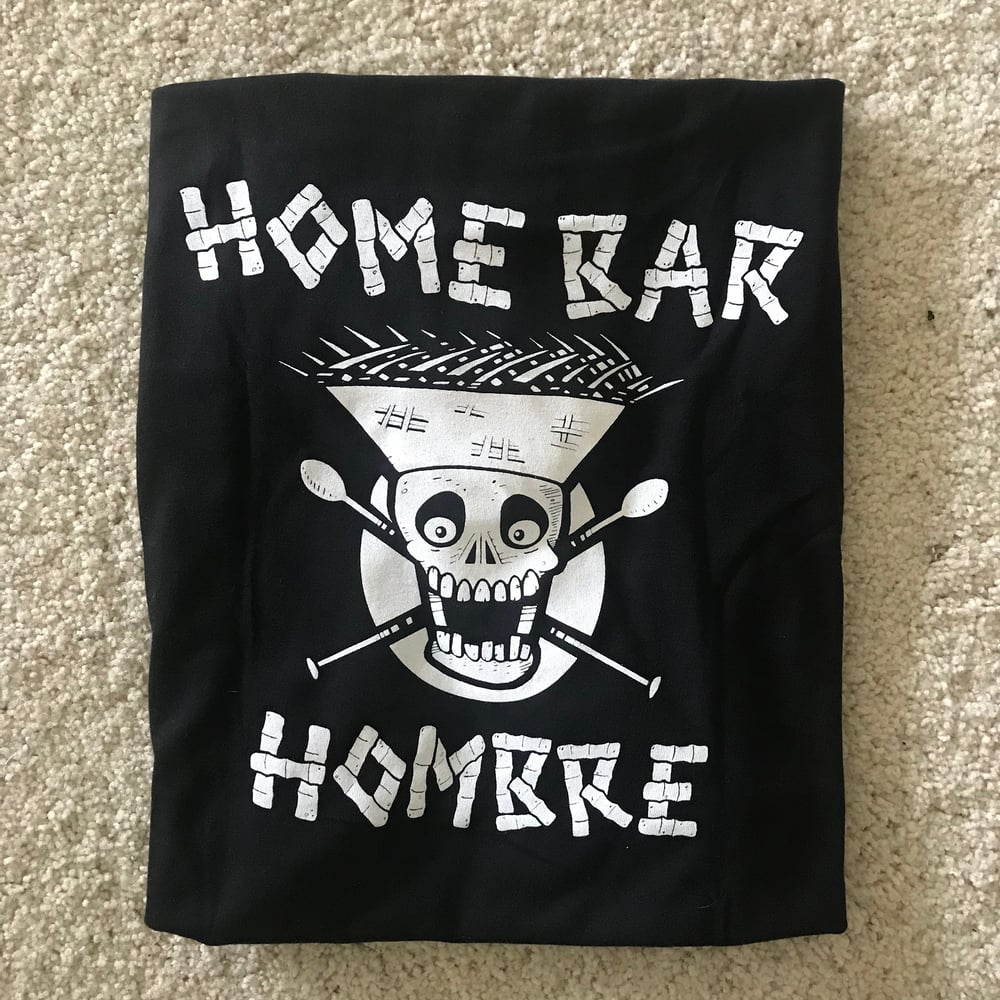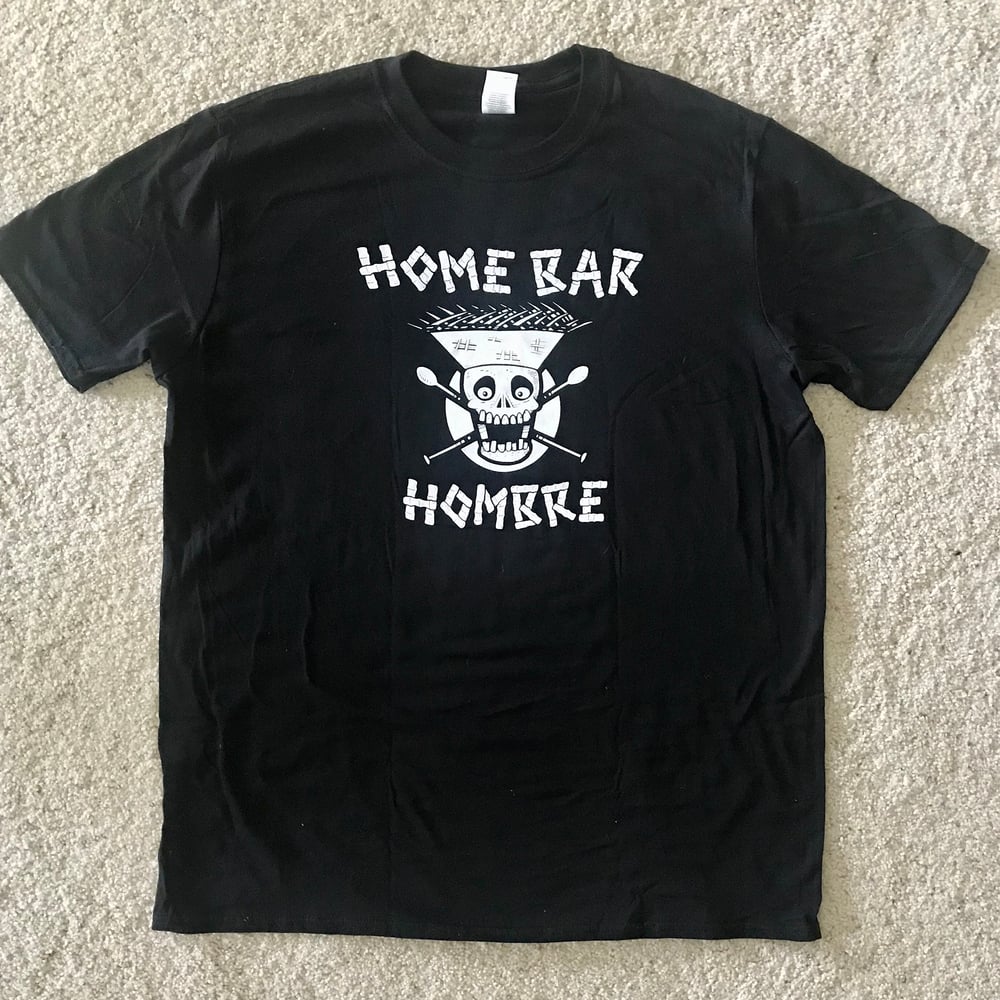 In these crazy times, the cherished, carefully curated home Tiki bar is perhaps a greater Fortress of Solitude than ever.
Are you a Home Bar Hombre?
Made just for all our pals out there who know their way around a cocktail shaker and a bottle of Lemonhart 151... our Home Bar Hombre shirts tell the world you got a home bar and ya know how to use it!
(...and to our lady friends out there, we are working on a woman's version of this design, too)
So grab your bar spoons and your Boston shakers and belly up to your own damn bar... You're a Home Bar Hombre and you've earned that drink!
Shirts are in standard men's sizing.
Designed by Pete Klockau at The Black Lagoon Room