FIJI MERMAID 1.5" Enamel Pin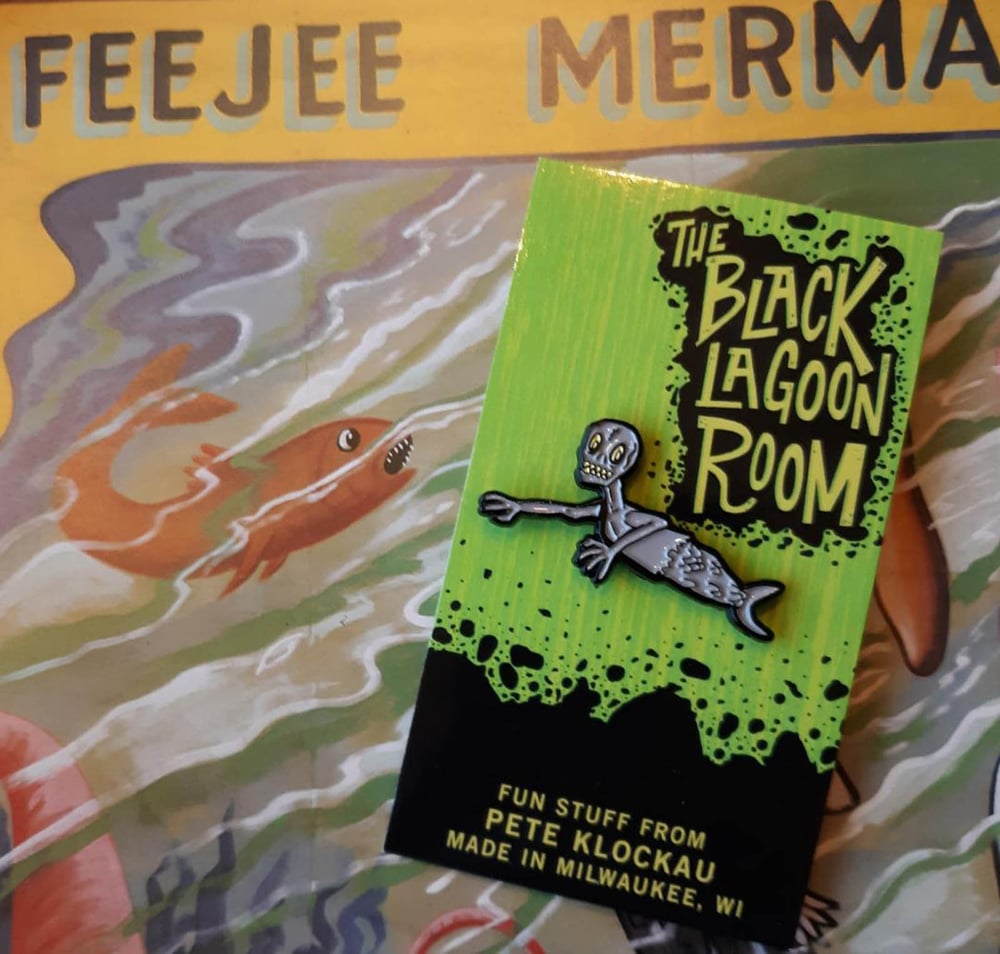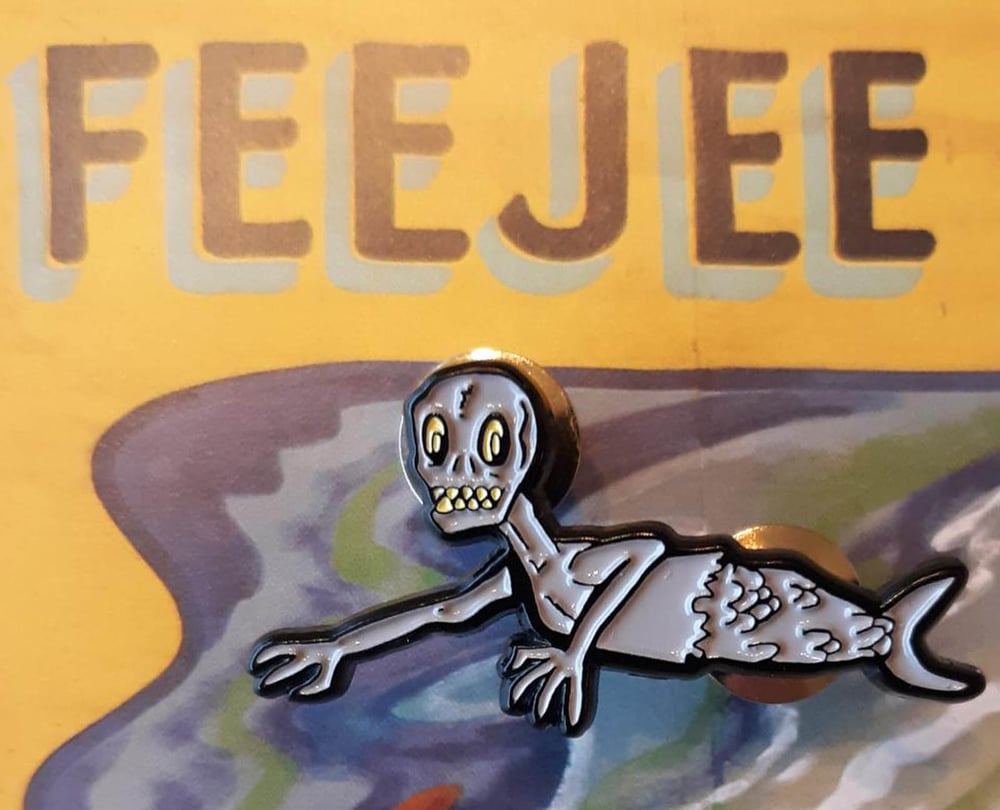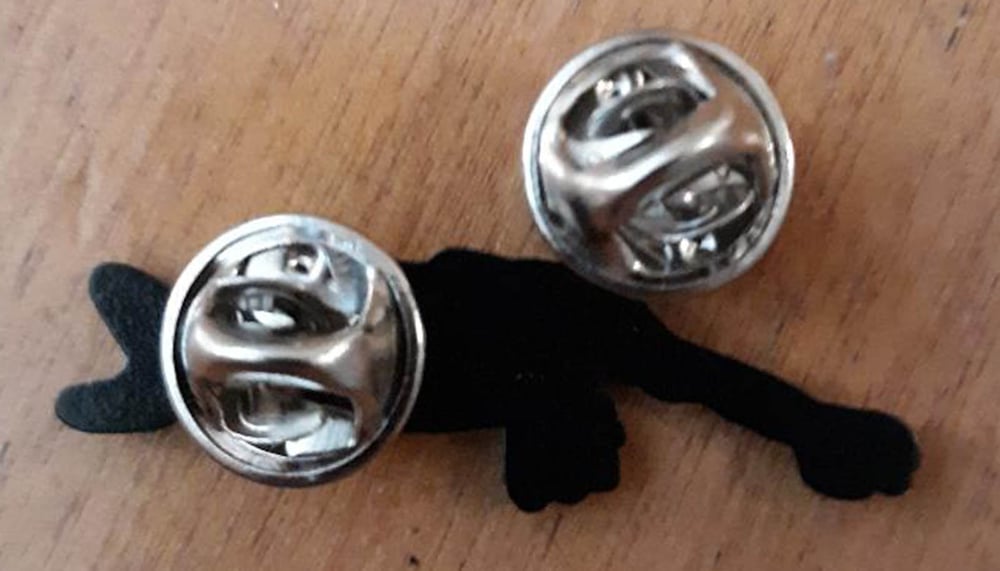 You'll be shocked and amazed by the REAL Genuine Fiji (or Feejee...or Feegee) Mermaid ... one of the greatest Sideshow gaffs of all time. Created by P.T. Barnum in the 1840's, the original Fiji Mermaid consisted of a taxidermy ruse sewing half of a monkey to half of a fish. It toured the world and made it's creator piles of money. It was recreated over and over by enterprising sideshow operators, and became a standard "museum show" attraction over the years.
This pin is a limited edition, soft enamel pin with double closure. Comes shipped on our special "STRANGE!" Sideshow-themed backer card created just for this series.
Designed by Pete Klockau at The Black Lagoon Room