GREASY Ed Roth Fink-style 4" Vinyl Sticker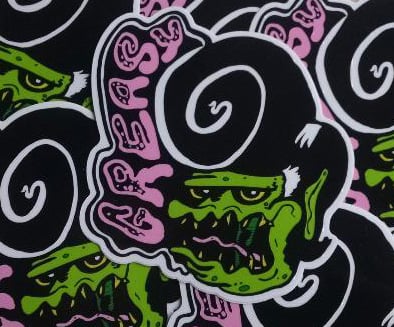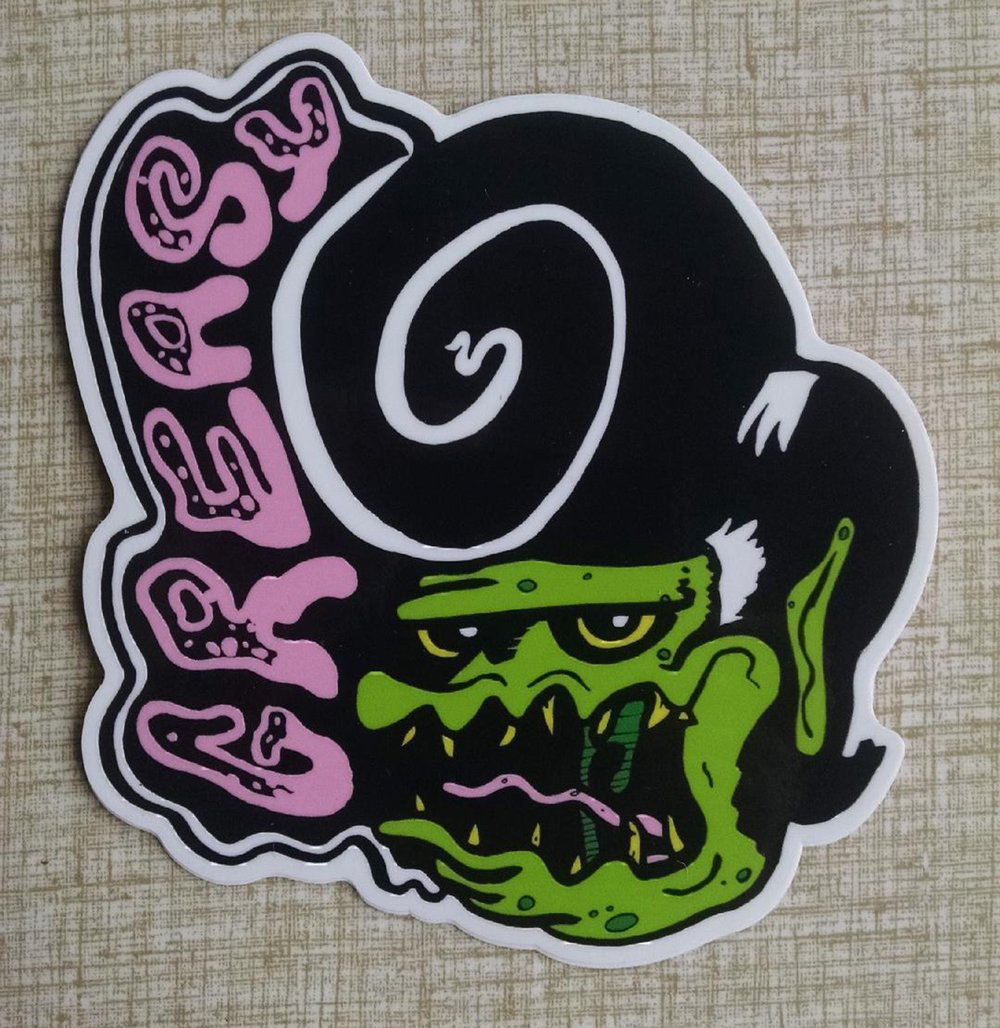 Oh my...
Excuse us... we're just feelin' a little... GREASY...
This Fink-y little character is, too... Just look at that big ol' oily mop on his wind-shriveled green noggin!
Our "Greasy" Ed Roth-inspired stickers will forewarn innocent bystanders that you, too, are greasy, lest they should end up drowning in a pool of Vitalis and Dippity Do left in your wake.
Measuring an icky 4" x 4", these high quality, heavyweight vinyl stickers were printed by the exceptional folks at Rockin' Stickers (who we can only assume are also greasy.)
So put some grease in yr gears and get movin'! A character this greasy is bound to ooze away sooner or later...