MYSTERY SCIENCE THEATER 3000 Devil Doll Hugo "Wait til You See Me Like Ham" Tribute T-Shirt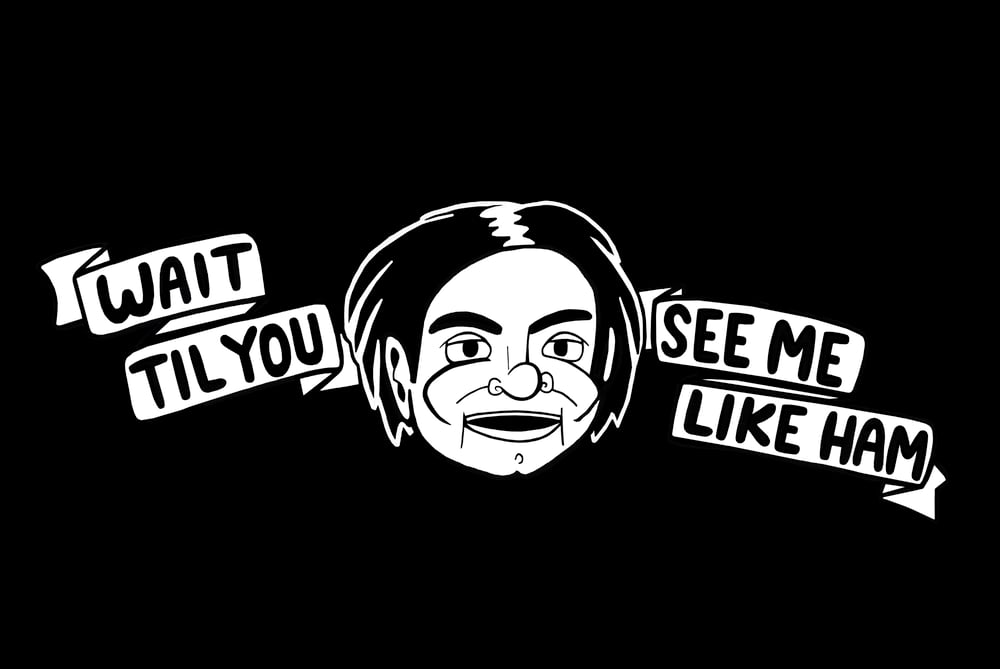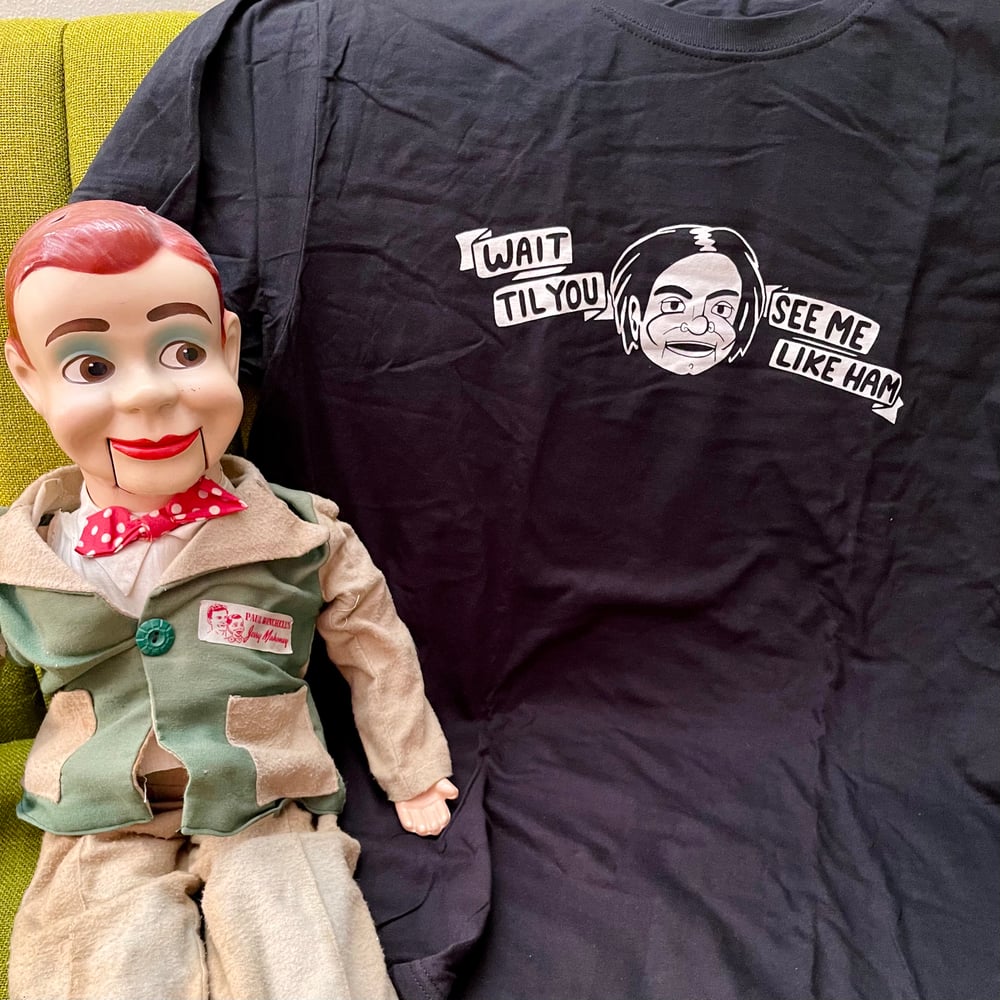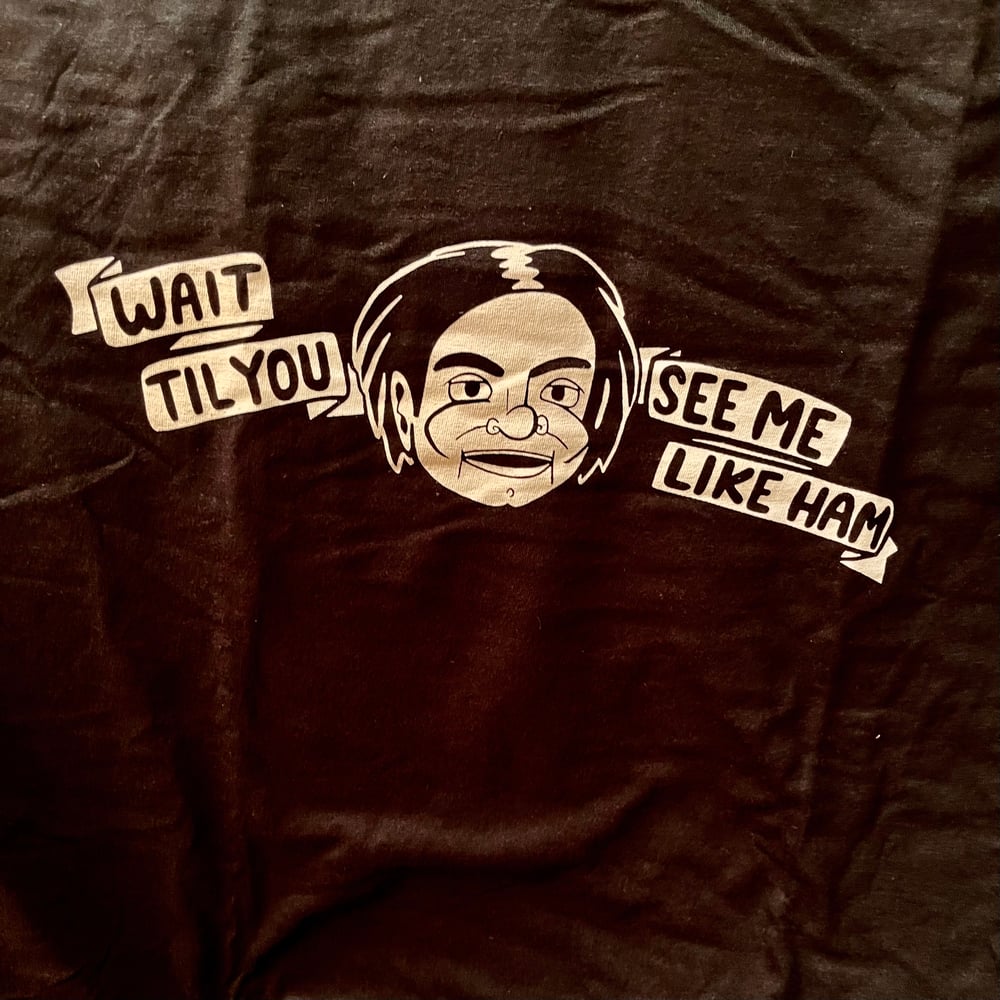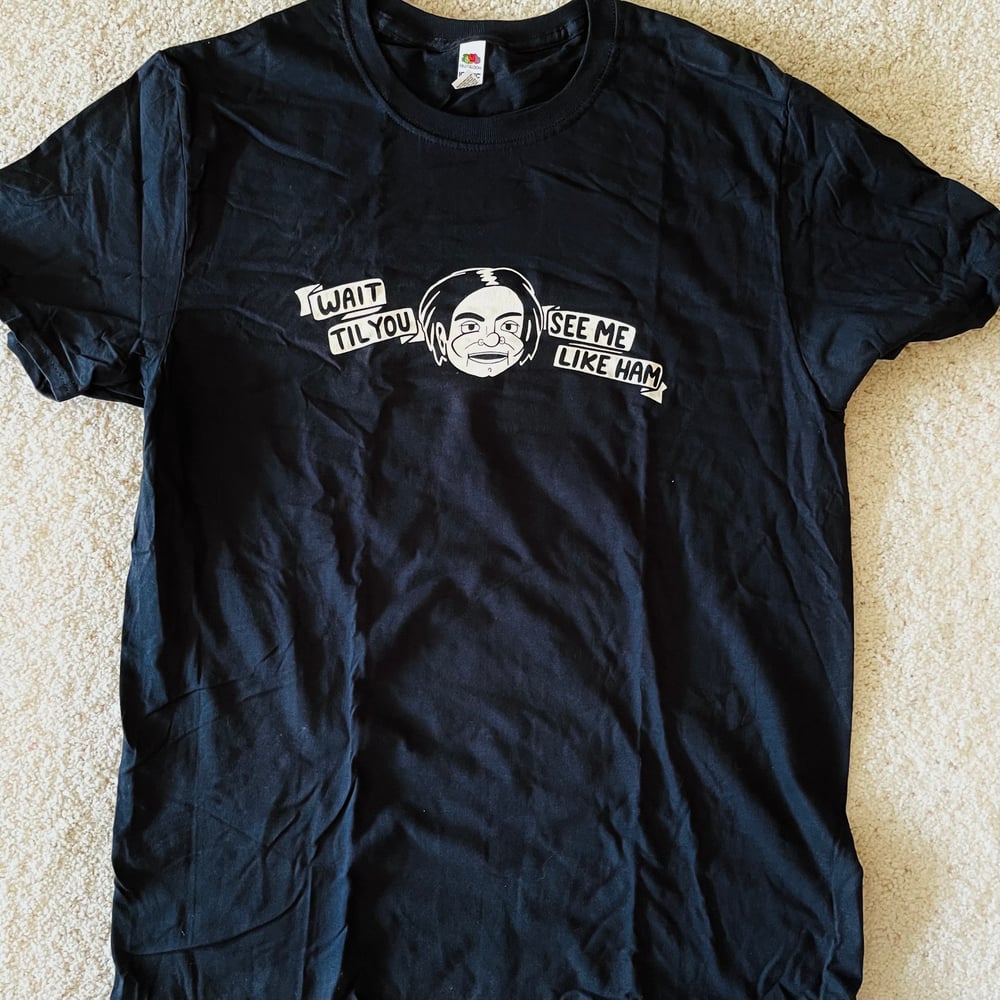 "You think HE likes ham… Wait til you see ME like ham!"
No truer words were ever spoken by a haunted ventriloquist puppet on Mystery Science Theater 3000….
If you, like us, are a huge MST3K fan, you will fully appreciate this shirt, featuring a bold statement from Hugo the Devil Doll from the classic episode… DEVIL DOLL!
Printed in off-white on sturdy black T-shirts (men's sizing), this shirt will tell the world that YOU LIKE HAM… and ventriloquy, and haunted puppets, and the not-haunted puppets of MST3K… it's a very loaded shirt!
If you like this design, check our other listings for our Uncle Scrotor "I Fell on My Keys" keychain, too!
Designed by Pete Klockau at The Black Lagoon Room