HOT STUFF Flaming Skull 4" Vinyl Sticker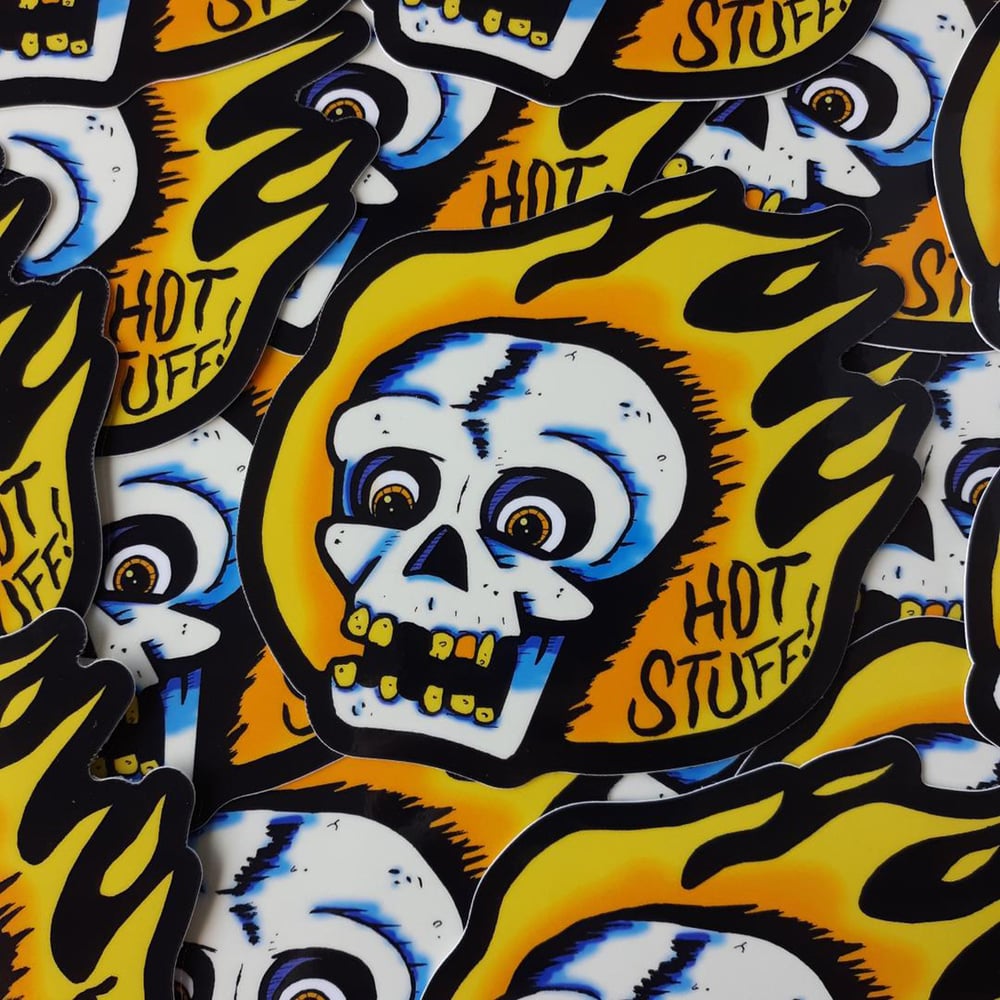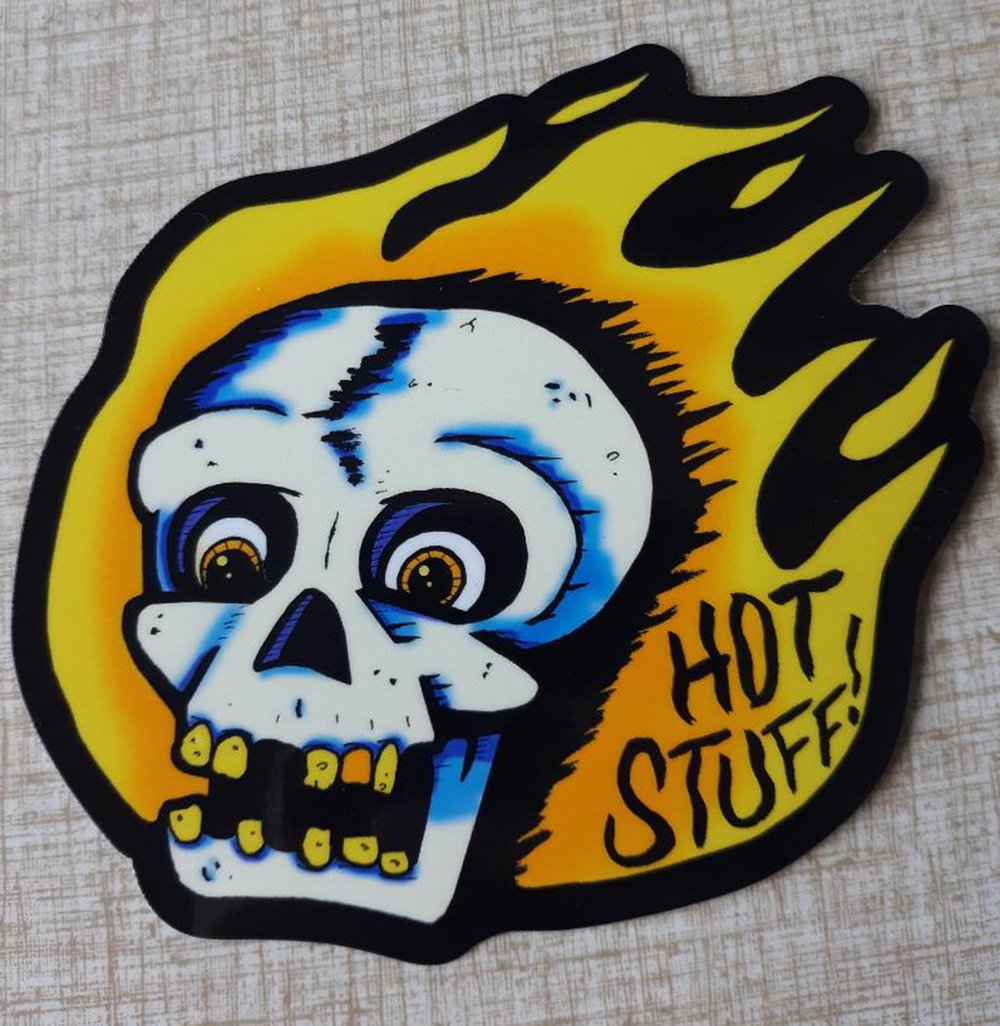 HOT STUFF COMIN' THROUGH!
If you feel like your life has been lacking a grinning, flaming skull, look no further!
Our "Hot Stuff!" sticker is based on the old school Halloween decorations of our youth, always made of cardboard, always taped haphazzardly to the cinder block walls of elementary schools some time starting around October 1st every year. Those are the kind of things that still light a little spark in our cold, dead hearts (but hopefully not enough of a spark to fully ignite our heads into a stream of flames like our little skeleton pal here...)
4" tall by 4" wide, full color, heavyweight vinyl sticker suitable for indoor or outdoor use... slap it on yer lunchbox or slap it on your camper - THE OPTIONS ARE LITERALLY ENDLESS!