I FELL ON MY KEYS This Island Earth/MST3K Metaluna Mutant Keychain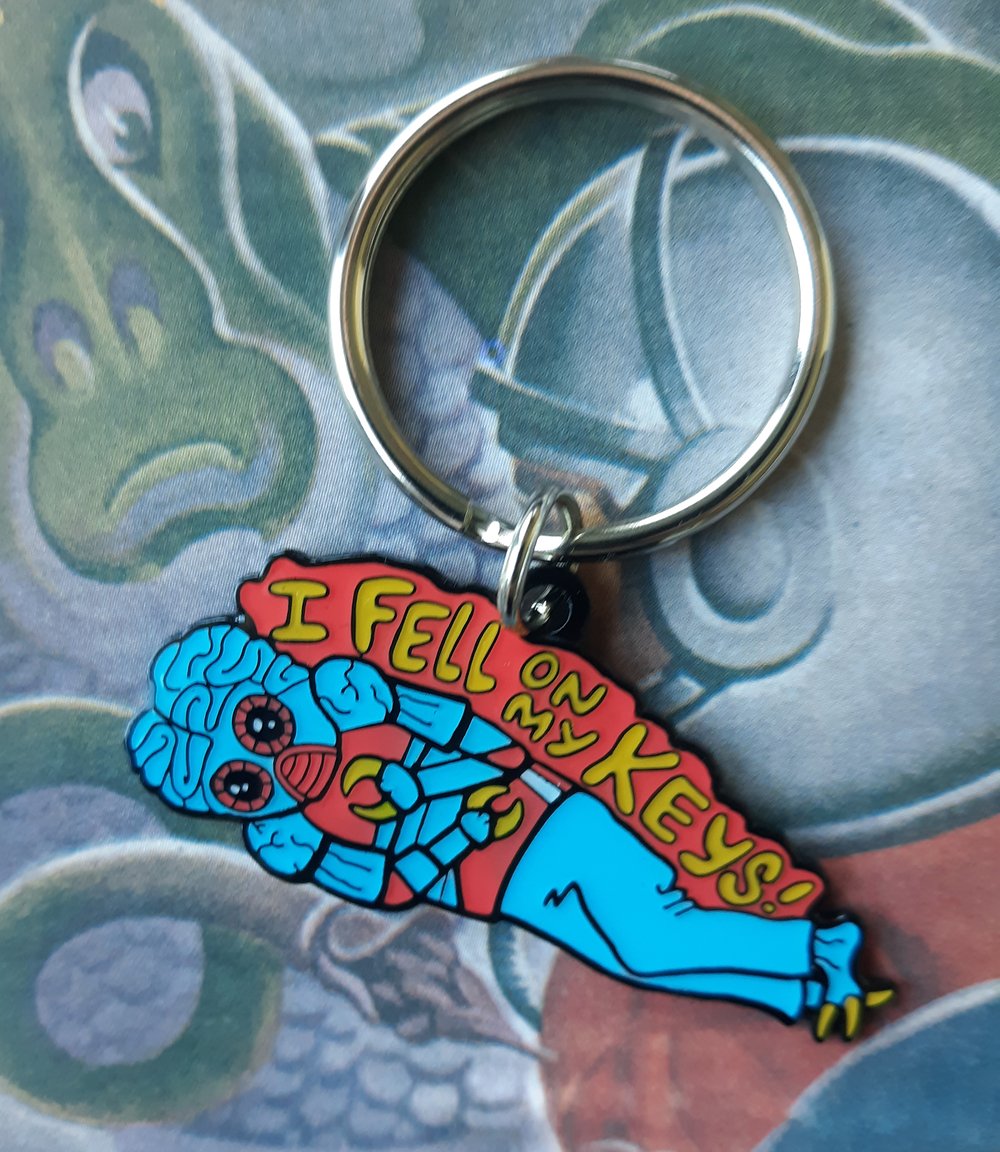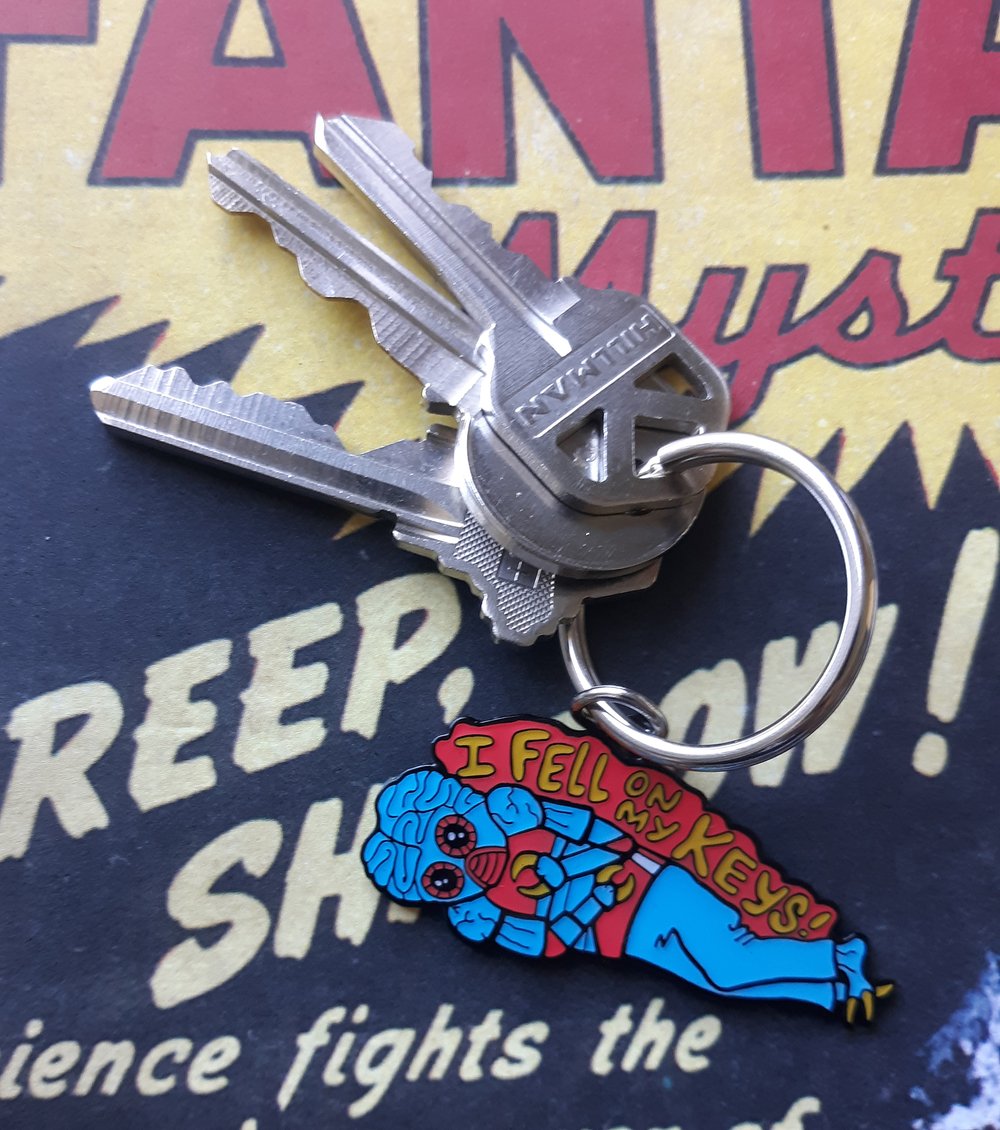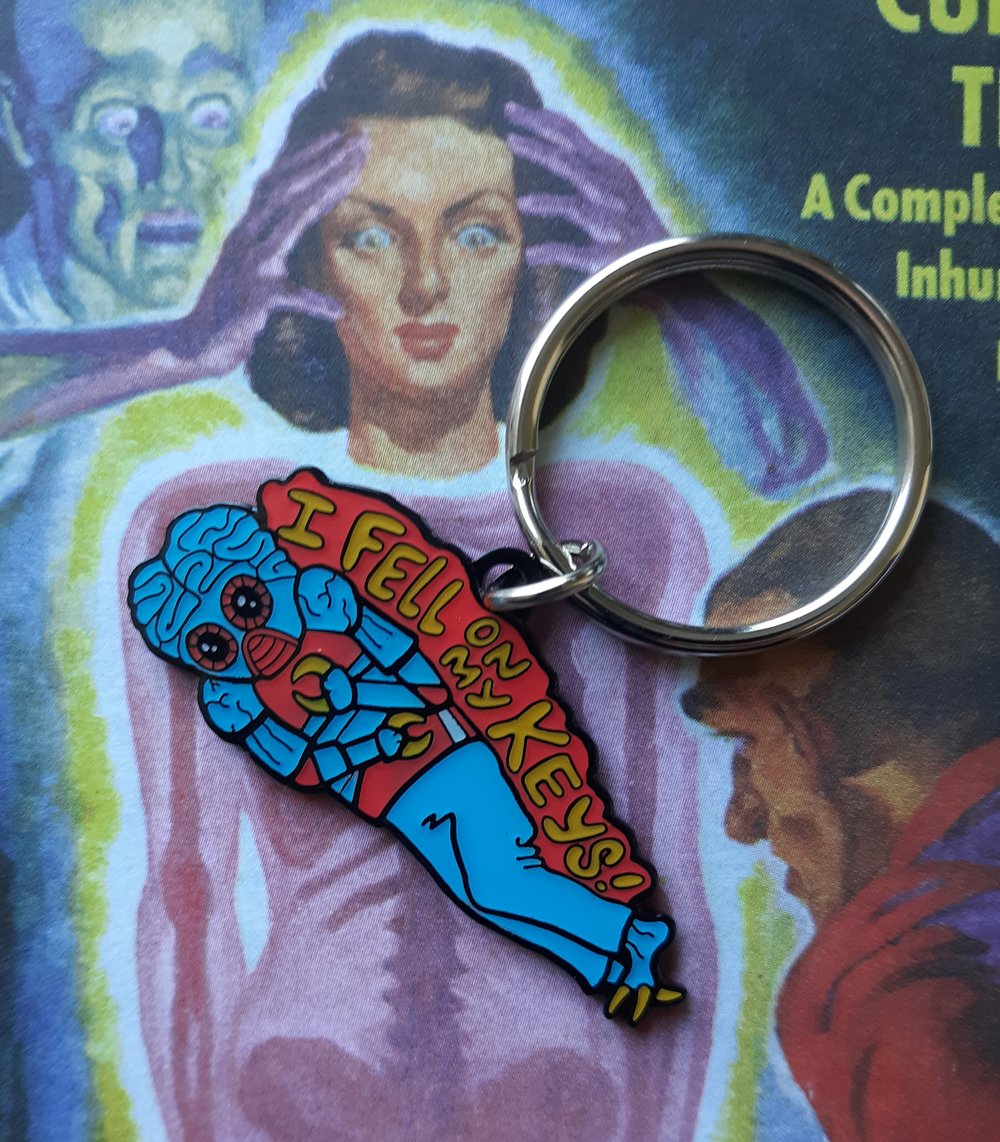 Calling all MSTies...
Your poor ol' Uncle Scrotor has had an accident... he fell on his keys!
"This Island Earth" is a certified classic of the classic 1950's sci fi/horror genre, and the send up it received in "Mystery Science Theater 3000: The Movie" is equally as classic... With our Uncle Scrotor keychain, you can neatly keep the keys to your Interociter, your Mutant holding Cell, and it makes the perfect addition to your Nerdy Joe Action Set (Nerdy Joe not included...)
Just 100 will ever be produced!
2" long, soft enamel with a handy key ring attached... just don't fall on 'em!
Designed by Pete Klockau at The Black Lagoon Room