ITSY TIPSY SPIDERS 15oz Full Color Limited Mai Tai Cocktail Glass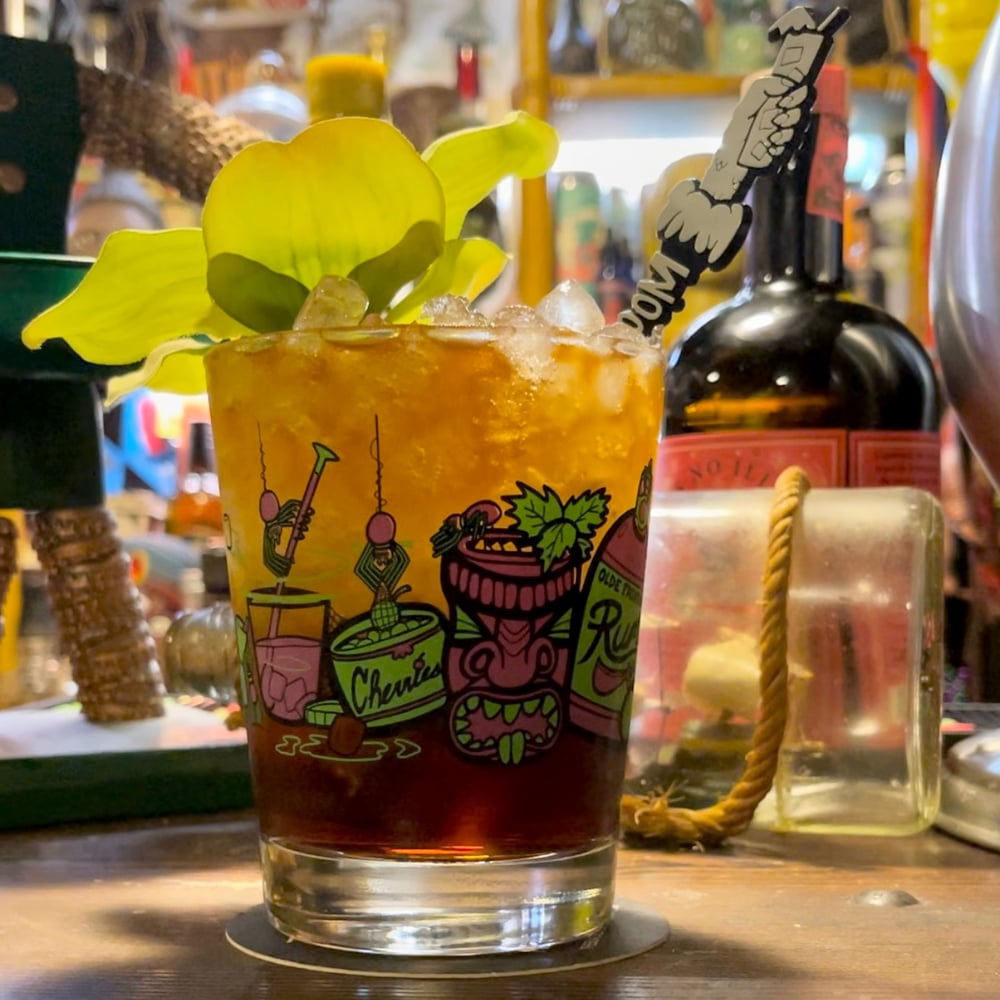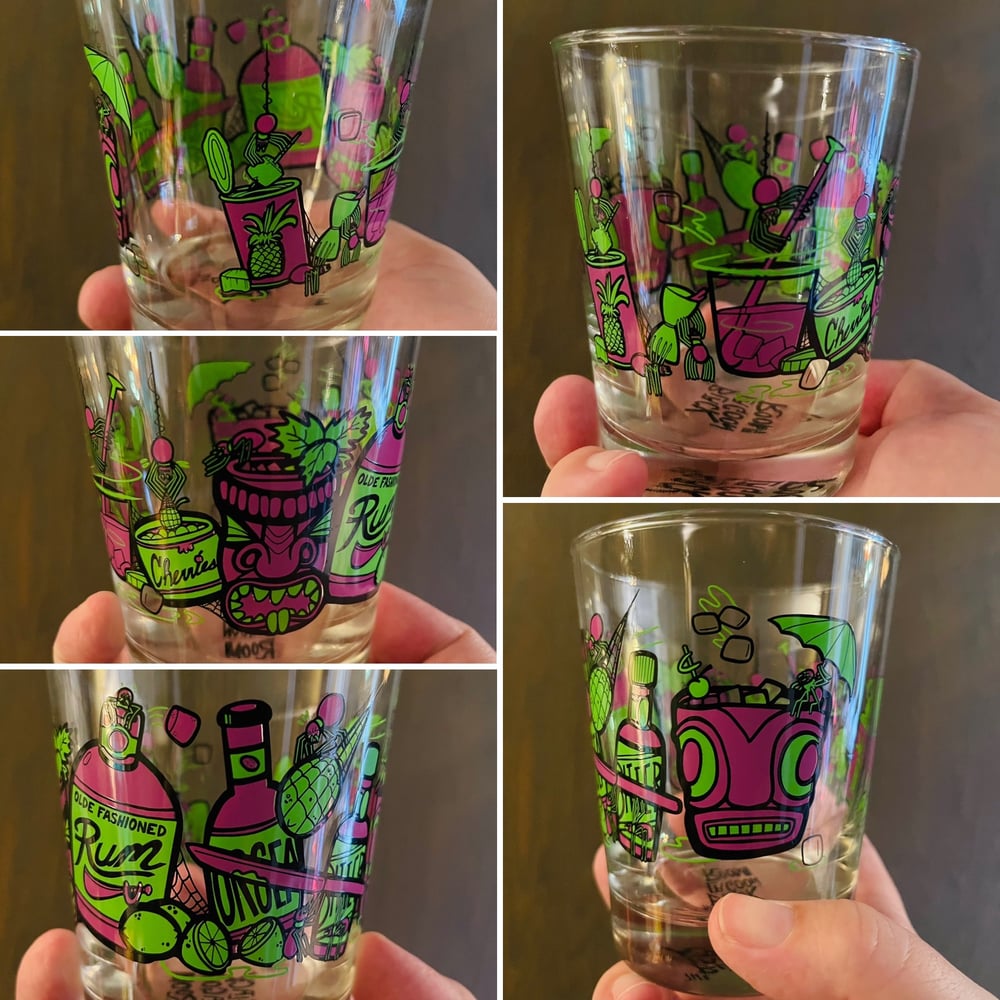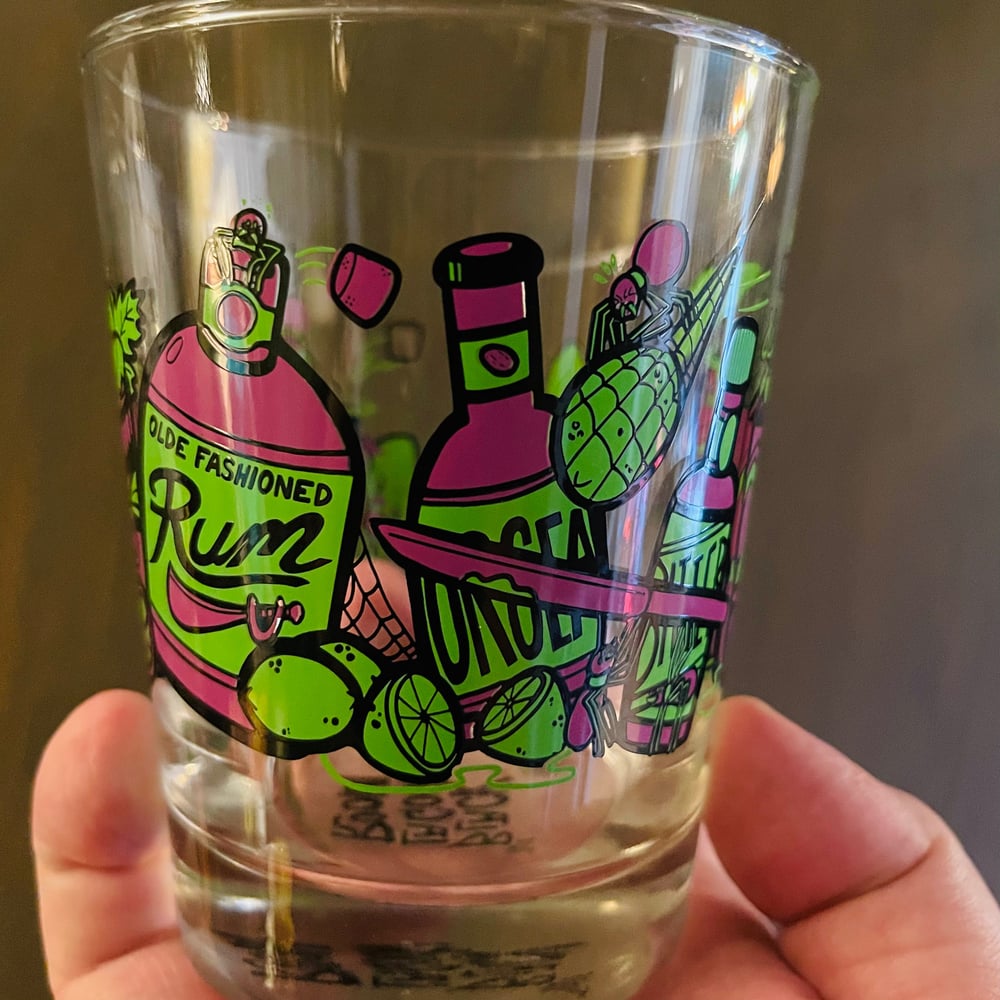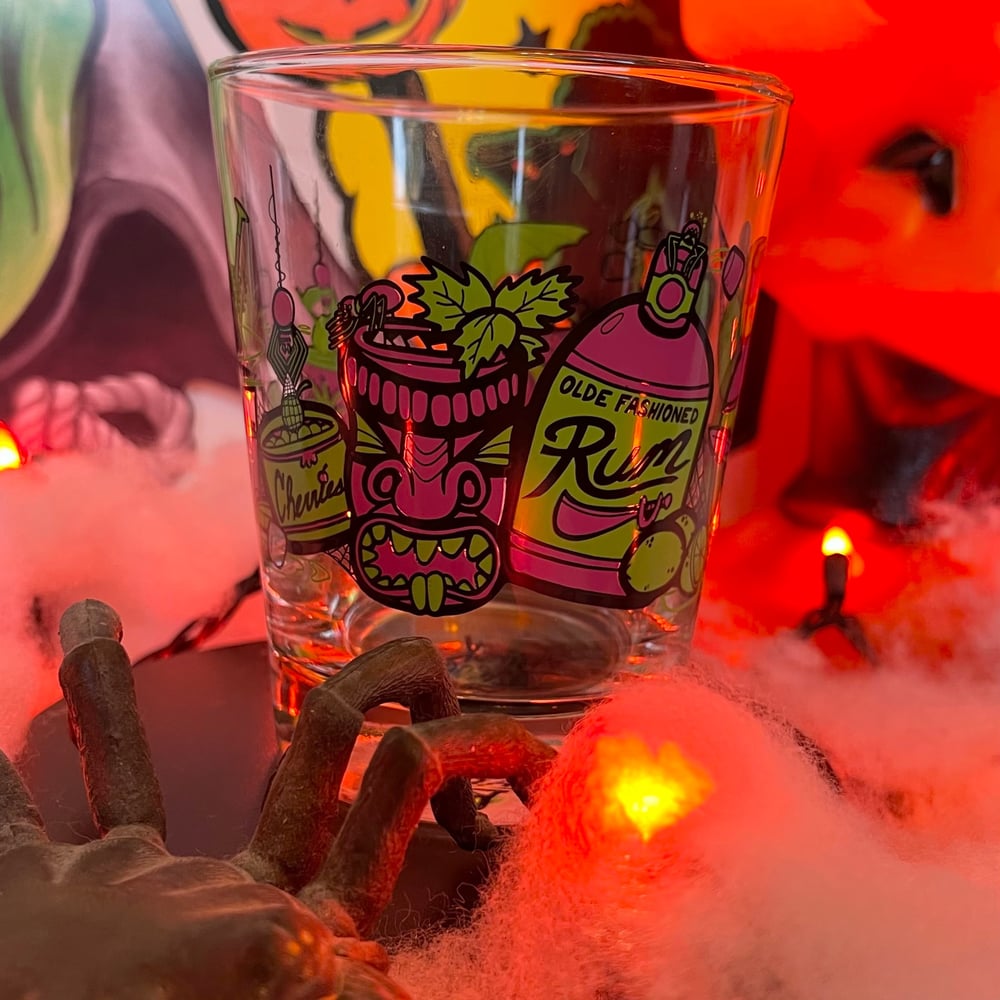 When the Tiki bar closes for the day, the spiders can come out and play…
A little drink-making and drink-drinking takes teamwork when you're a spider; Here's our "Itsy Tipsy Spiders" caught in the act whipping up drinks and maybe taking a few spindly sips themselves!
These 3-color screen printed Mai Tai glasses hold 15 oz of your favorite crawly cocktail, and come carefully wrapped, packed with a Black Lagoon Room swizzle, coaster, and spider web cocktail umbrella.
These are the companion glasses to our "Barantula" bar mats, also available now!
Hand washing recommended. Designed by Pete Klockau at The Black Lagoon Room