JUNGLE DRUMS T-Shirt Men's/Unisex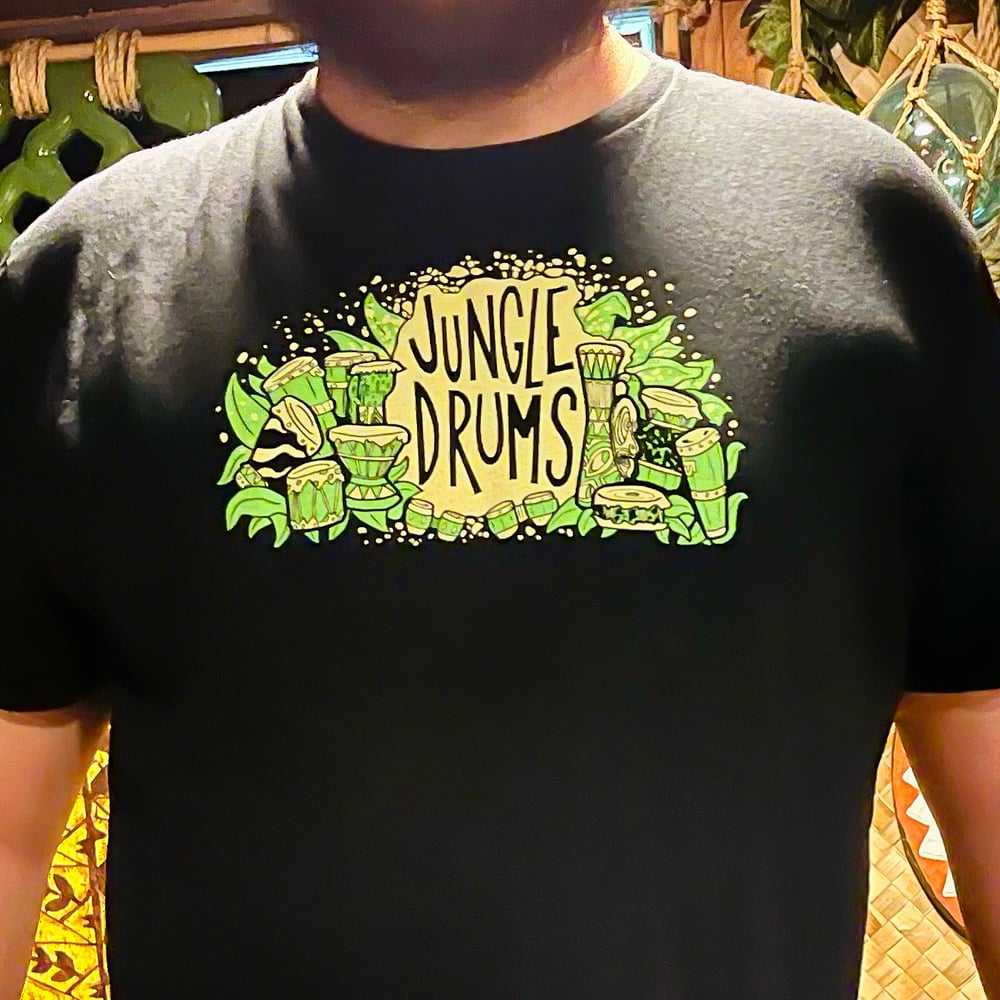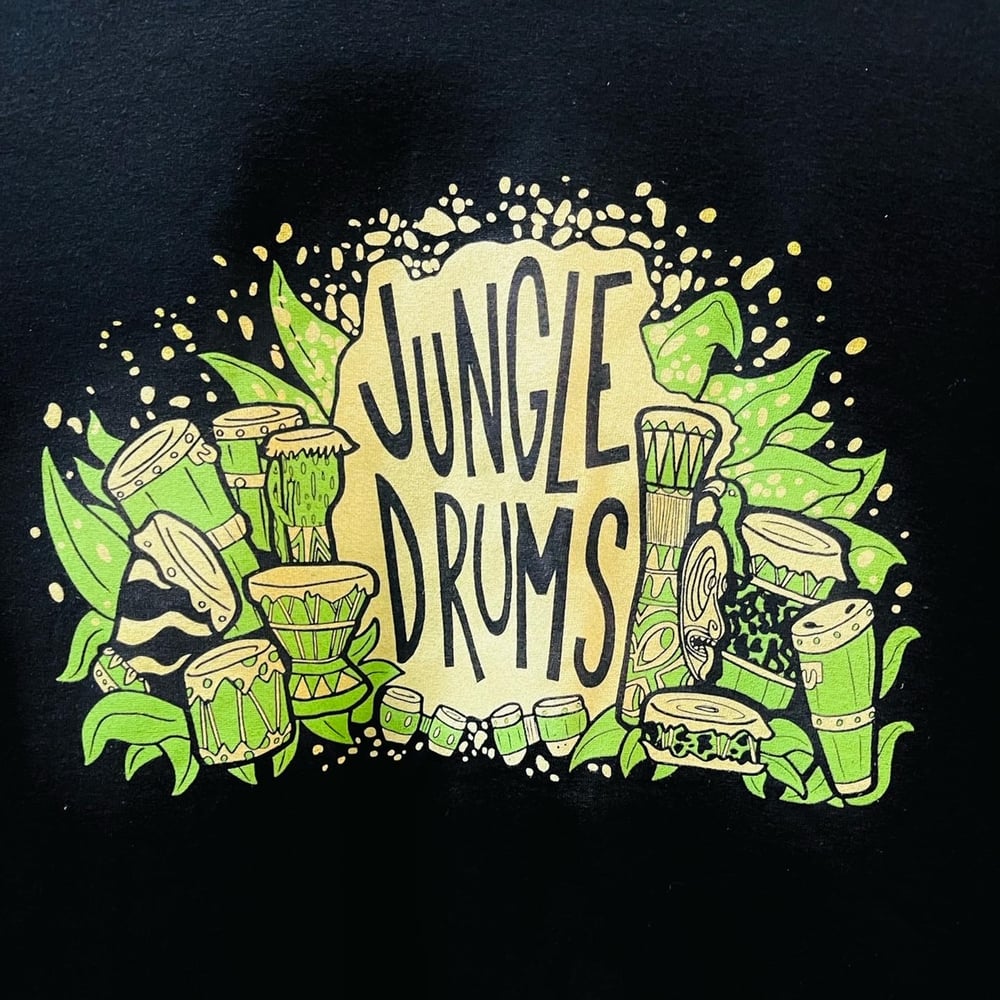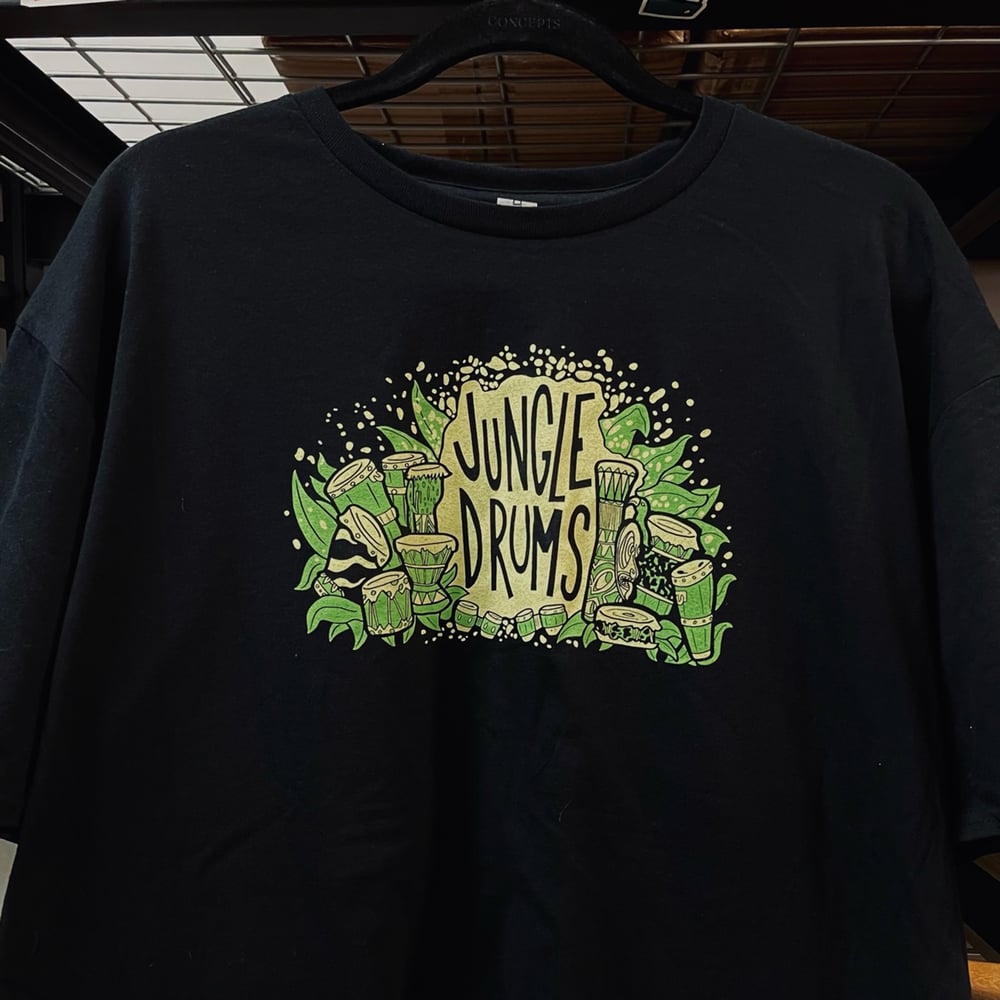 Can you hear the call of the Jungle Drums?
Our "Jungle Drums" design is based on one of the finest pieces of Exotica music ever written, and was featured on a long sold-out screen print we made in the very very first days of The Black Lagoon Room.
Now it's back... In shirt form!
These are 100% cotton Gildan Soft Style shirts, which feature a standard fit. Two color design emblazoned across the front.
Designed by Pete Klockau at The Black Lagoon Room