KONG'S BANANA DOLPHIN Round 2 Limited Edition 2" Enamel Pin!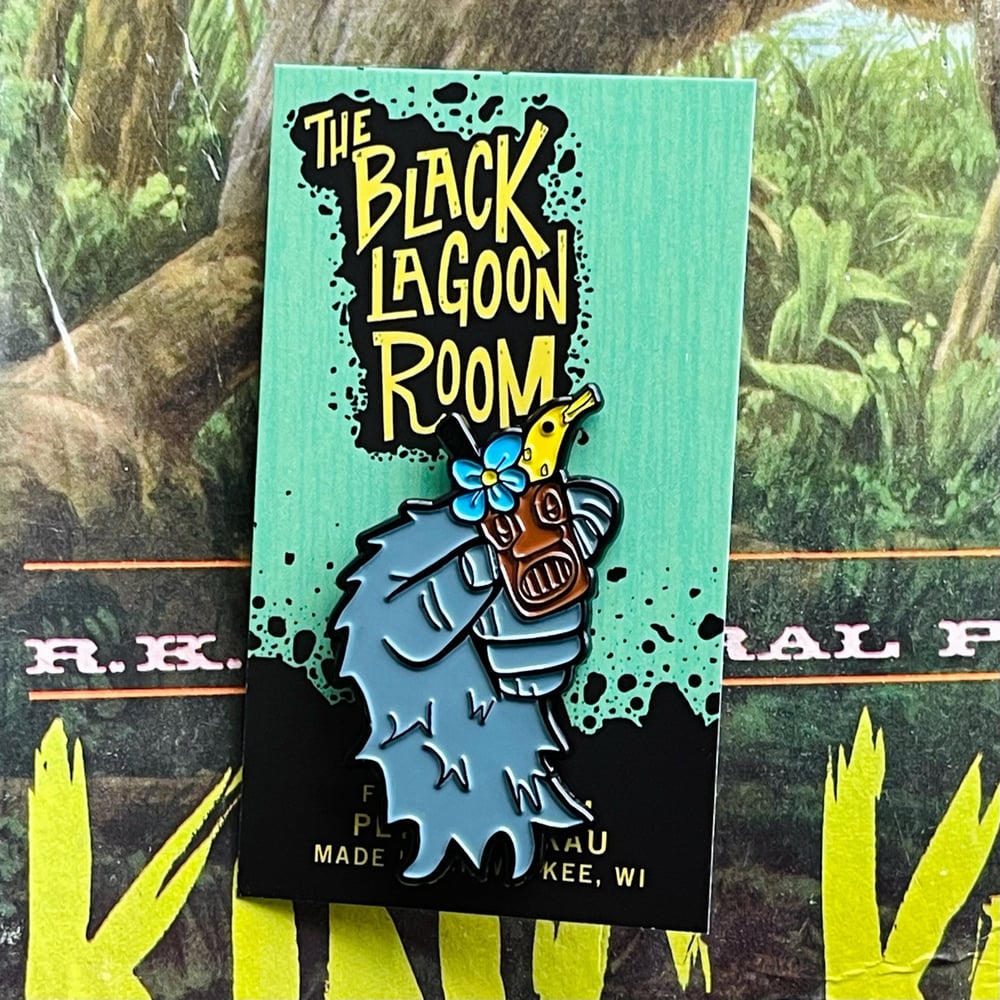 Ol' Kong is back at the bar and ready for another round in this brand new colorway!
The King of Skull Island can really work up a thirst chasing delicious people around all day. So what's a giant kingly beast's favorite tipple when it's time to kick back and relax?
A Tiki cocktail... with a banana dolphin, of course!
Our Kong's Banana Dolphin enamel pin is a hefty 2" tall (in scale with the rest of our Thirsty Monsters series) and features a double closure on the back to keep it in place while you're running through the jungle.
Limited edition of just 100!