LEI'D TO REST Limited Edition 20oz Tiki Mug - Red Flowers from Trevor Foster Studio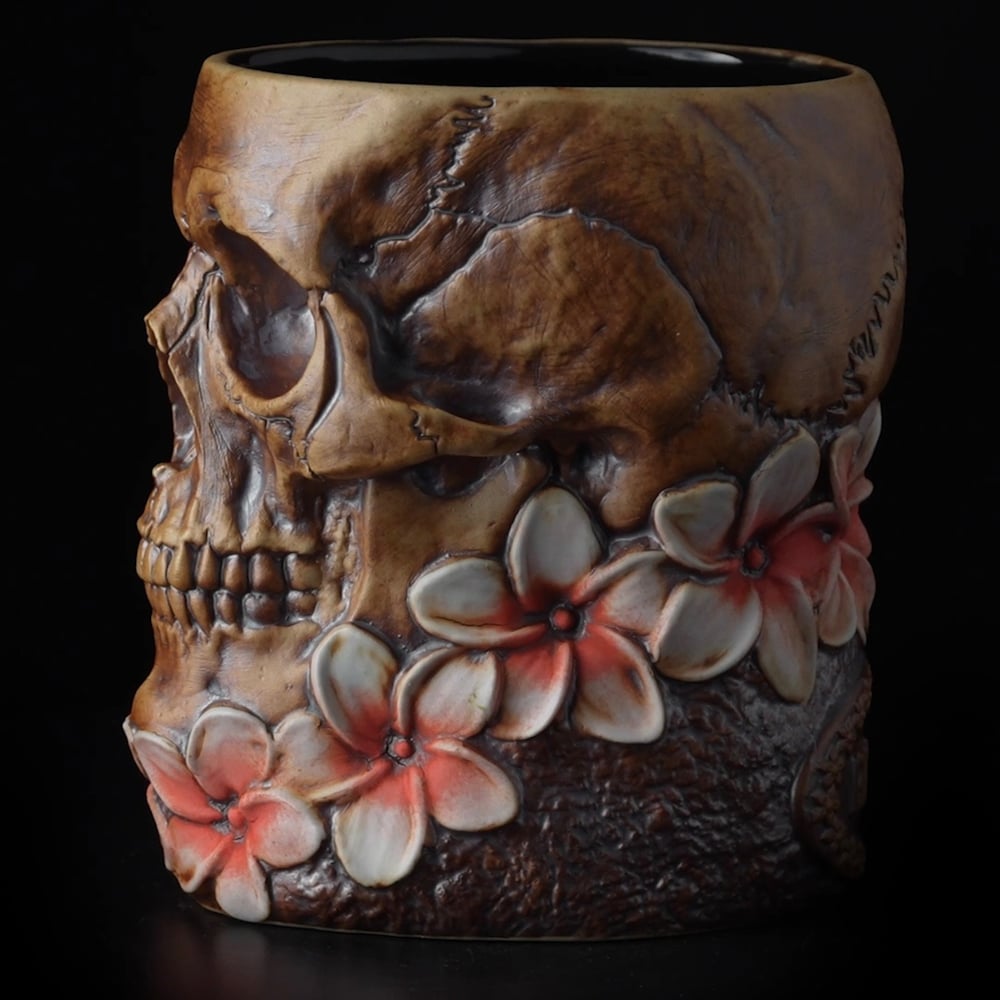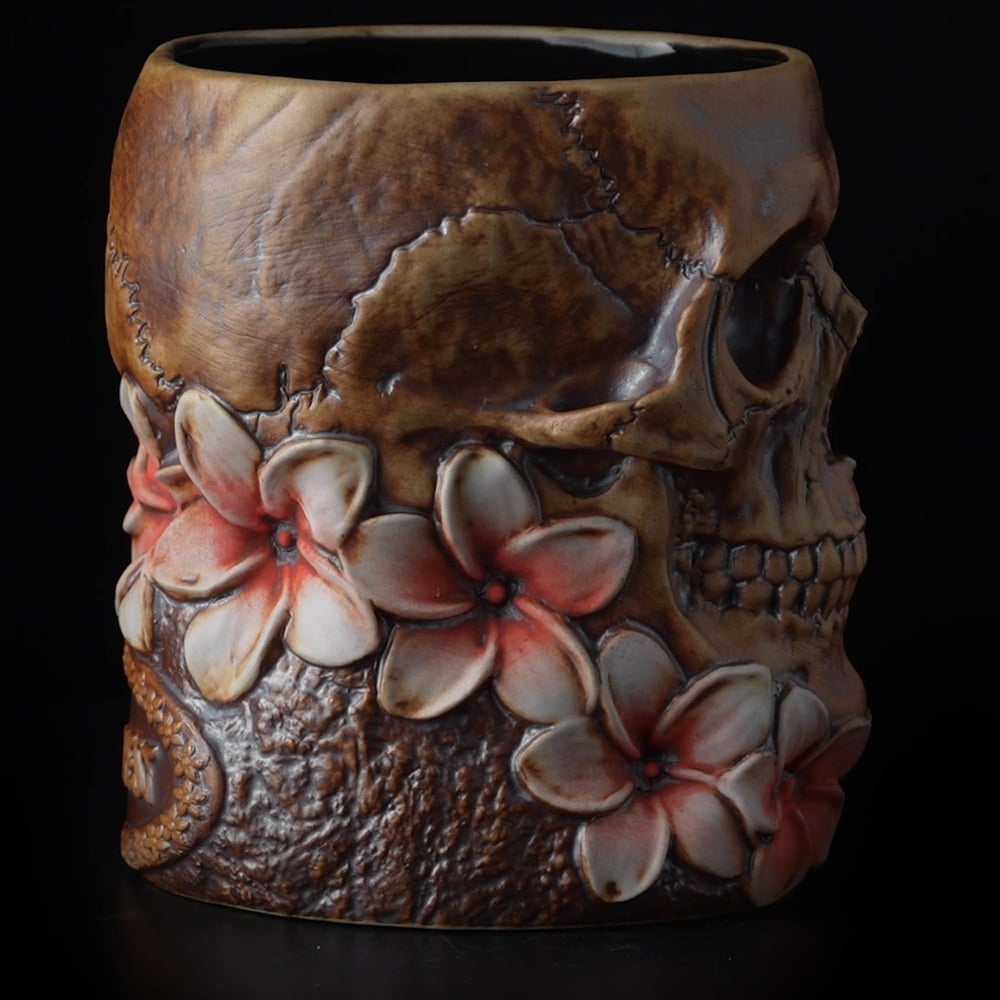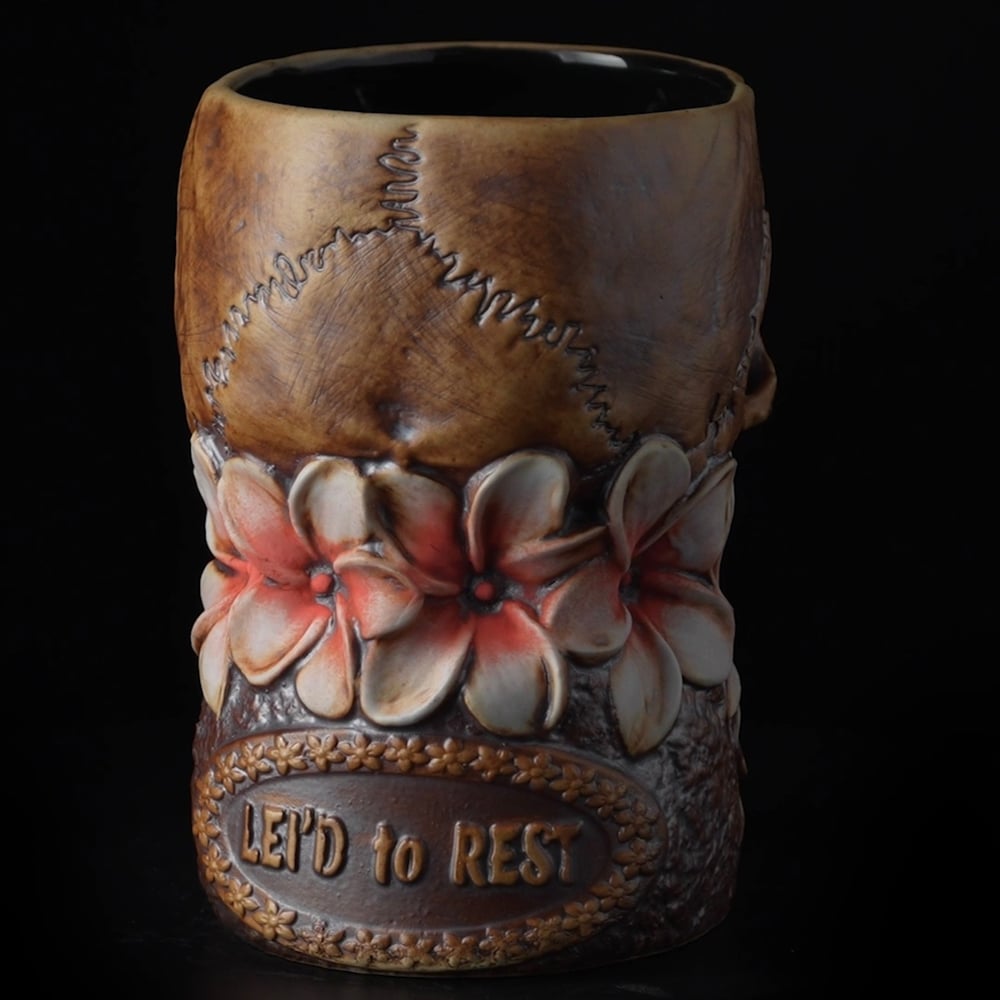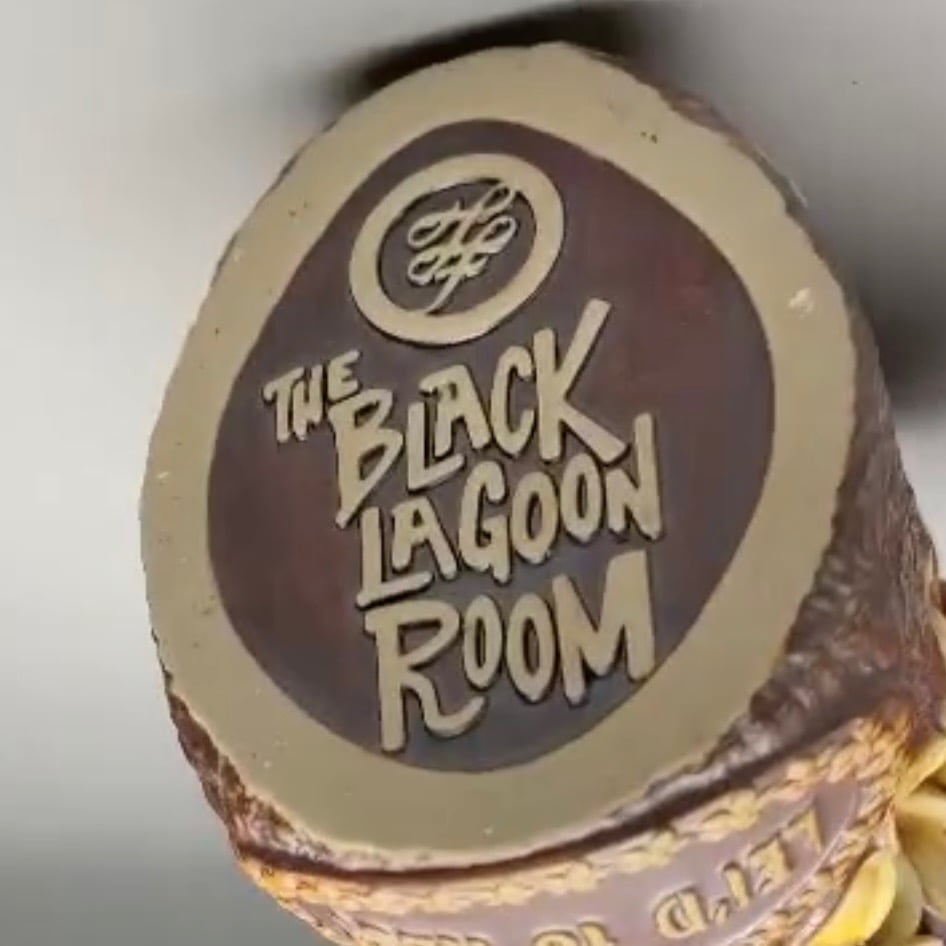 ***This is a PRE-ORDER for these super limited mugs! Orders begin shipping 1st week of November 2023***
***Limit 1 of each colorway per customer; Additional orders will be refunded***
We've been keeping this one under our lei for WAY too long... So excited to announce our very first collaboration with the insanely talented Trevor Foster Studio, LEI'D TO REST!
Available exclusively from The Black Lagoon Room, these incredible mugs are each hand-cast and hand-painted at Trevor Foster's studio in Thailand.
Dimensions are 5" tall x 4.5" Deep x 3.5" Wide and they hold approx 20 oz of your favorite beverage.
Available with hand-painted red or yellow flower leis, each color is limited to just 100 each, with a cap total run across all glazes of just 250 in this design!
Each mug is hand-numbered and signed by the designer.
Each mug comes packed with all the fun extras you've come to expect from The Black Lagoon Room, including...
—Exclusive Enamel Pin
—Exclusive Embroidered Patch
—Exclusive Sticker
—"Haunted Hula Hands" Recipe Card
—Black Lagoon Room Logo Swizzle Stick
—Black Lagoon Room Logo pulpboard coaster
…and more!
Designed by Pete Klockau at The Black Lagoon Room