LET'S TALK ABOUT YOUR BIG BUT Pee Wee's Big Adventure Tribute Men's T-Shirt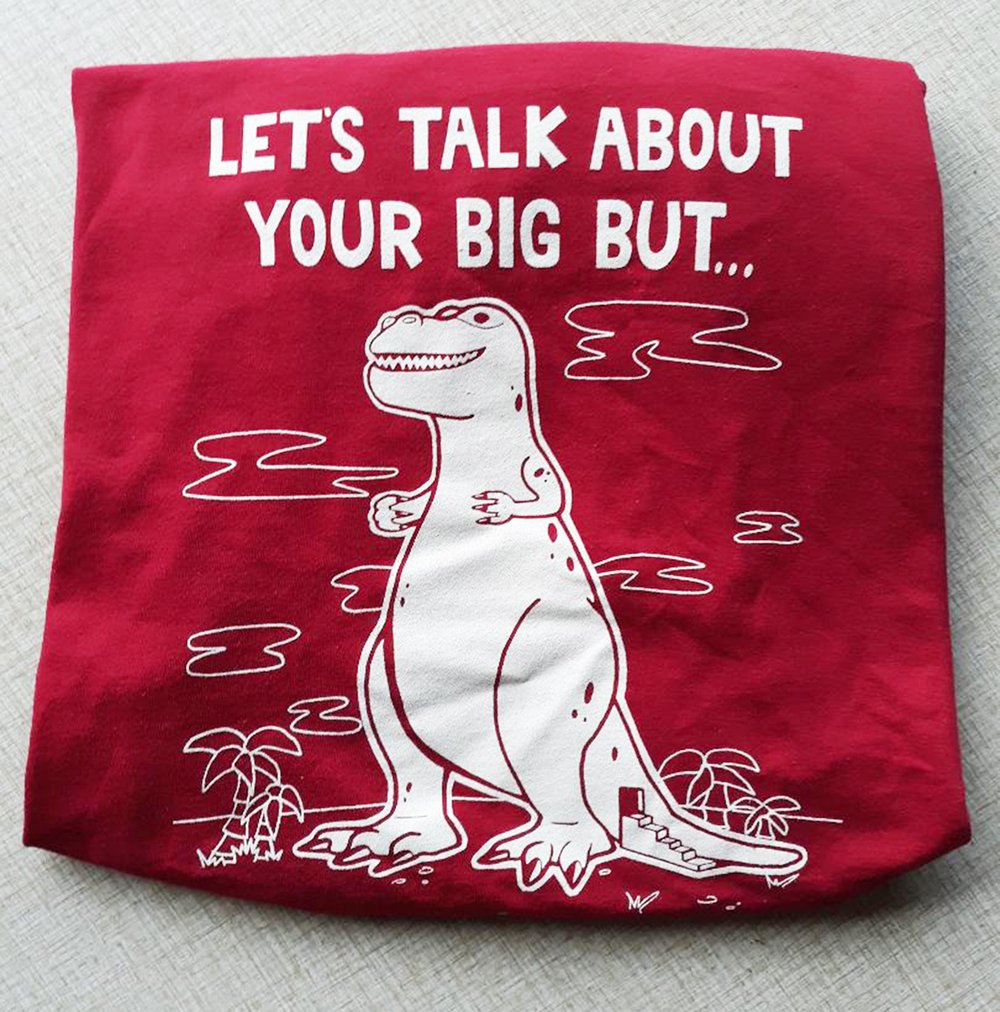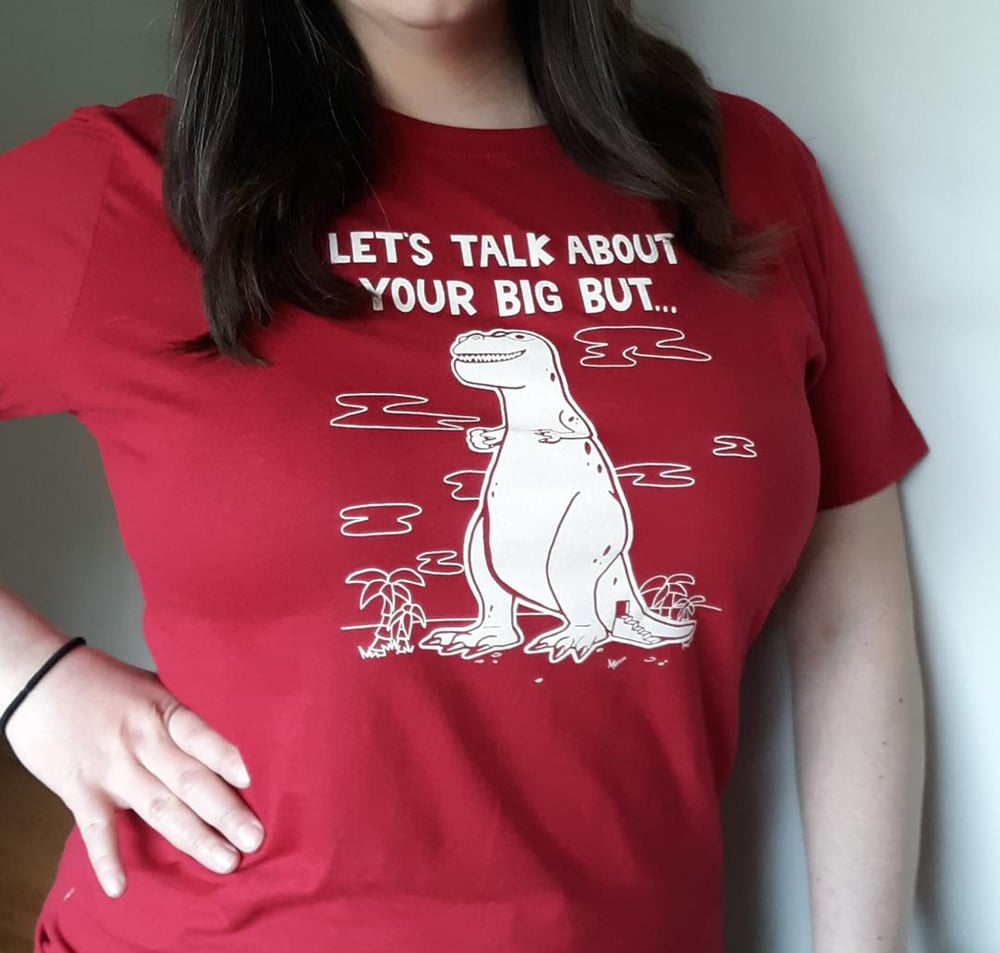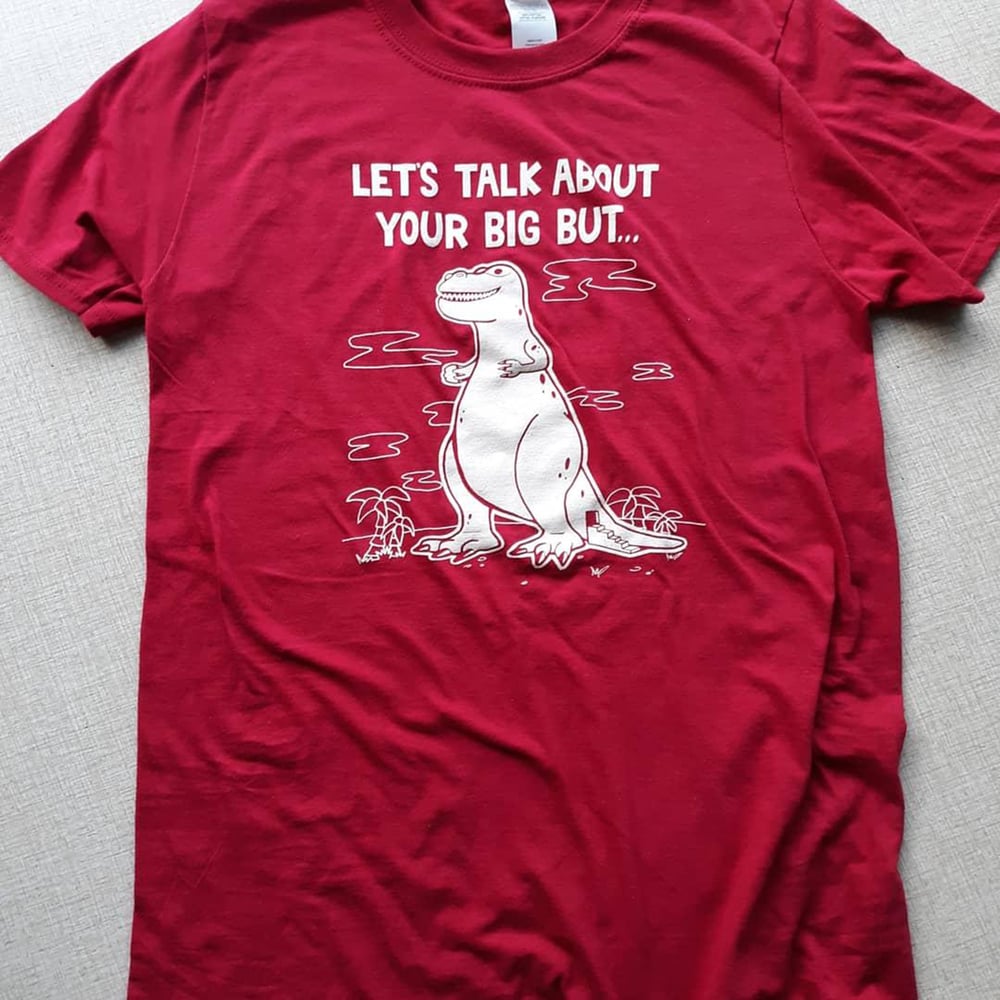 "Everyone I know has a big but... C'mon, Simone, let's talk about your big but..."
From one of the greatest films of all time (in our opinion) here's our apparel homage to the classic Cabazon Dinosaurs scene from Tim Burton's 1985 road epic Pee Wee's Big Adventure -
This shirt features our interpretation of the T-Rex from the movie (itself a world-famous roadside attraction in the deserts of Cabazon, CA) and the infamous line of dialogue that would send Andy into a bone-wielding rage. Printed in cream on deep cardinal red Gildan Soft Style t-shirts, the same color as the dinosaur in the movie.
Standard men's shirt sizing
Whether your dream is to find your bike or to visit Paris, France will tell the world you're ready to talk about your "big but!"
So c'mon... Let's Talk About Your Big But!
Designed by Pete Klockau at The Black Lagoon Room