LIMIT 2! Zombie Tiki Cocktail 4" Vinyl Sticker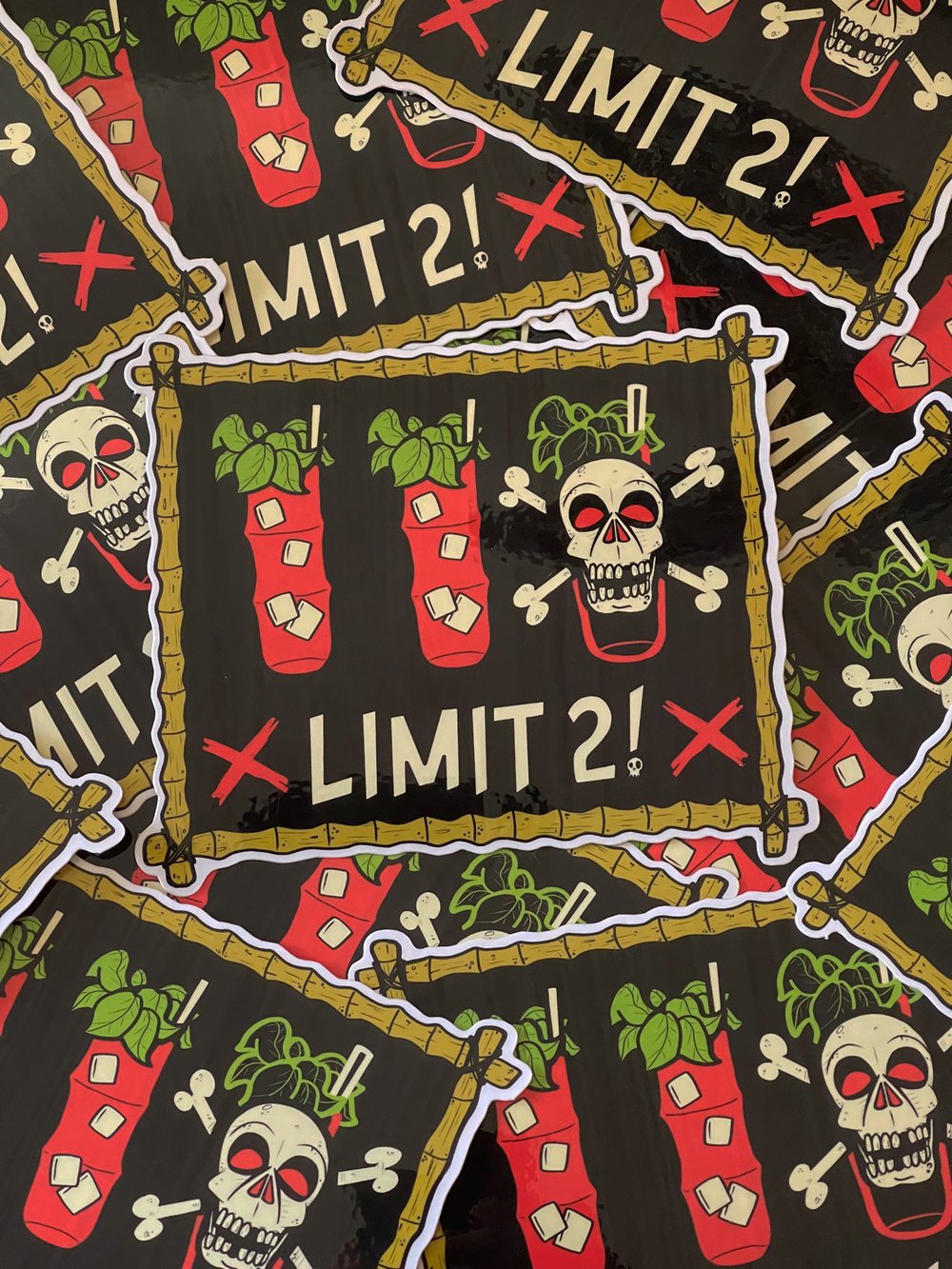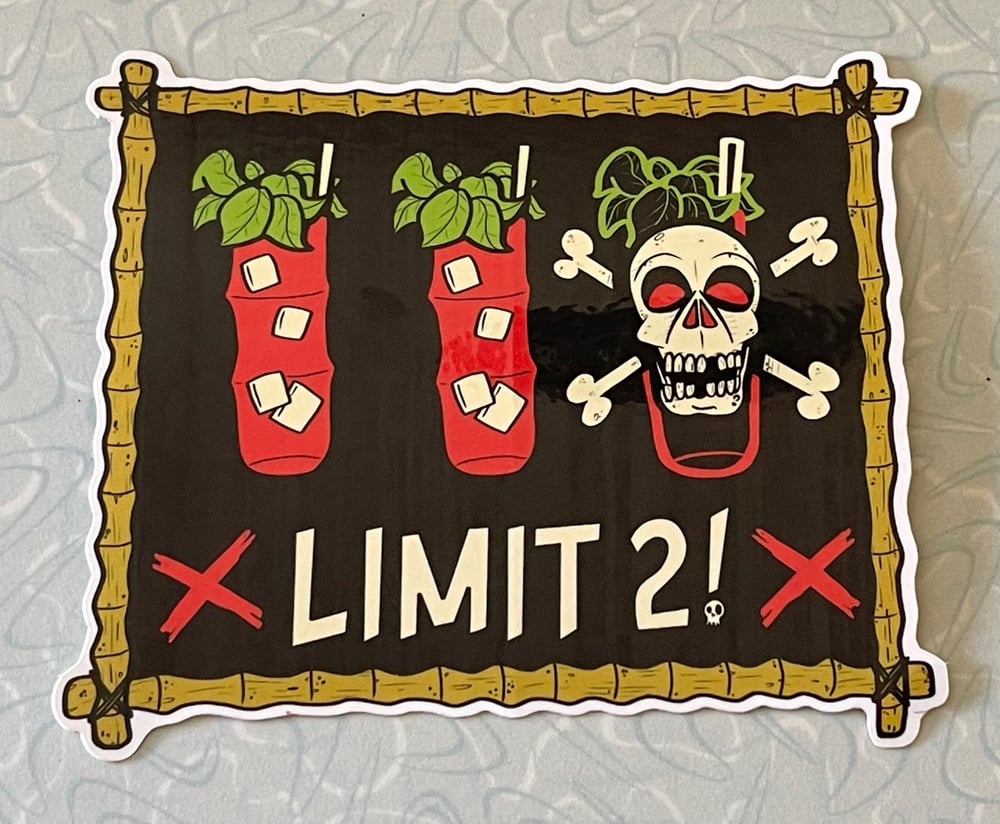 Plenty of Tiki drinks pack a powerful punch (literally), but none is quite as notorious as the mighty ZOMBIE!
So mighty, in fact, that its creator Don the Beachcomber had a strict "Limit 2" per customer... because 3 could be lethal!
To always remind you to know your limits and serve as a warning the others, here's our LIMIT 2! Zombie full-color 4" vinyl sticker is super sticky and heavy duty enough for indoor or outdoor use. Slap it anywhere you wanna be reminded of Donn's careful cocktail warning
Designed by Pete Klockau at The Black Lagoon Room
Available in T-Shirt and embroidered patch form, too!