MOD TIKI TRIO in Blue 1.5" Enamel Pin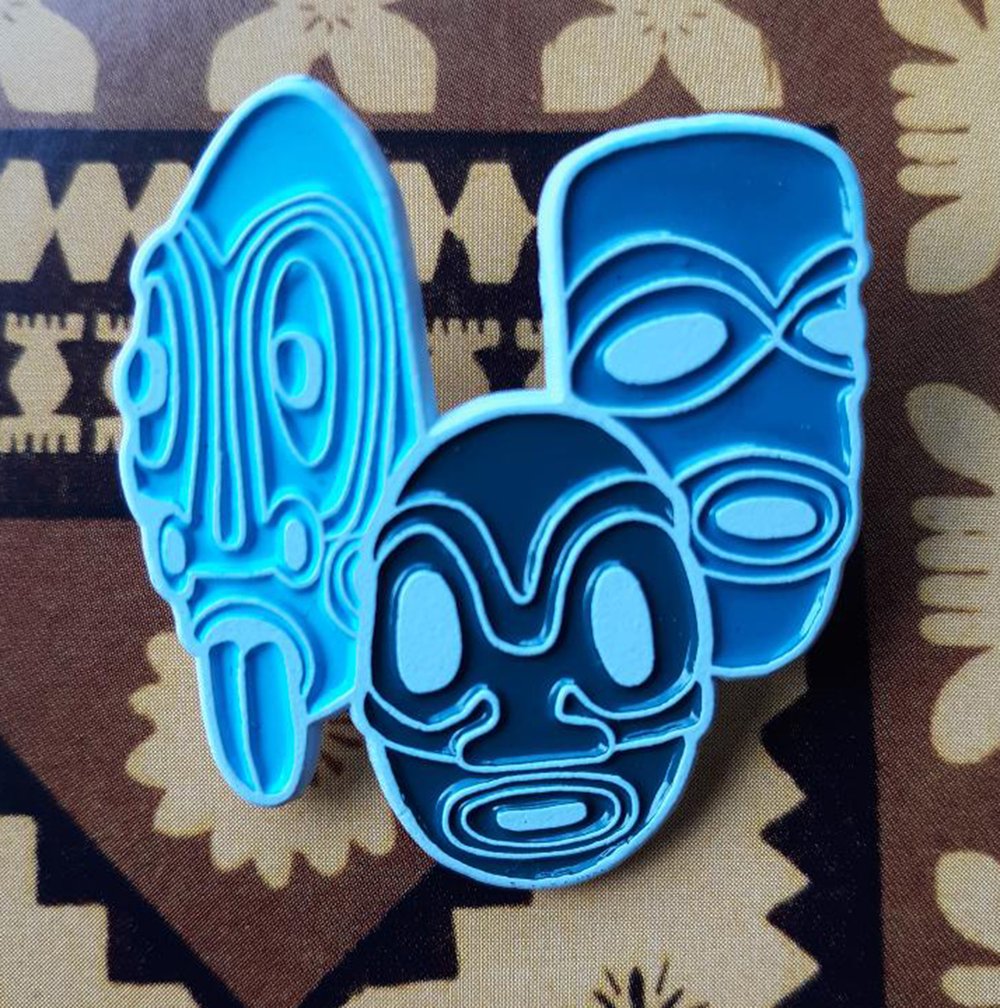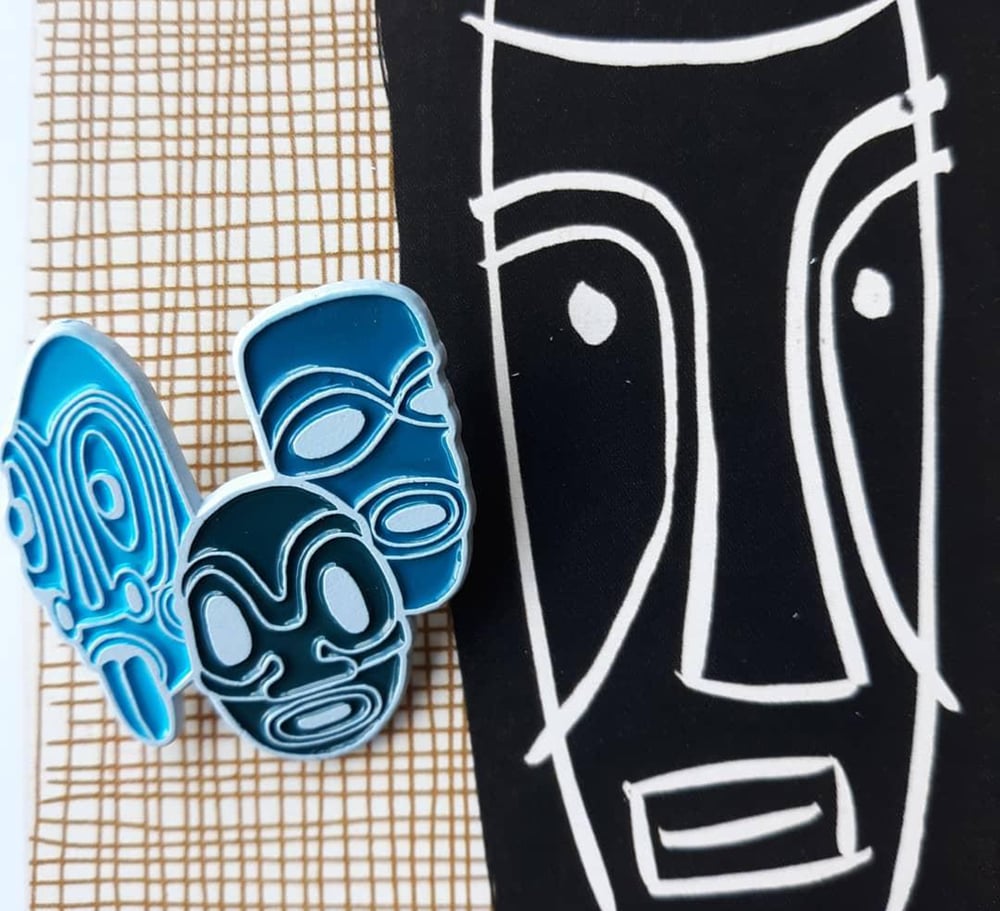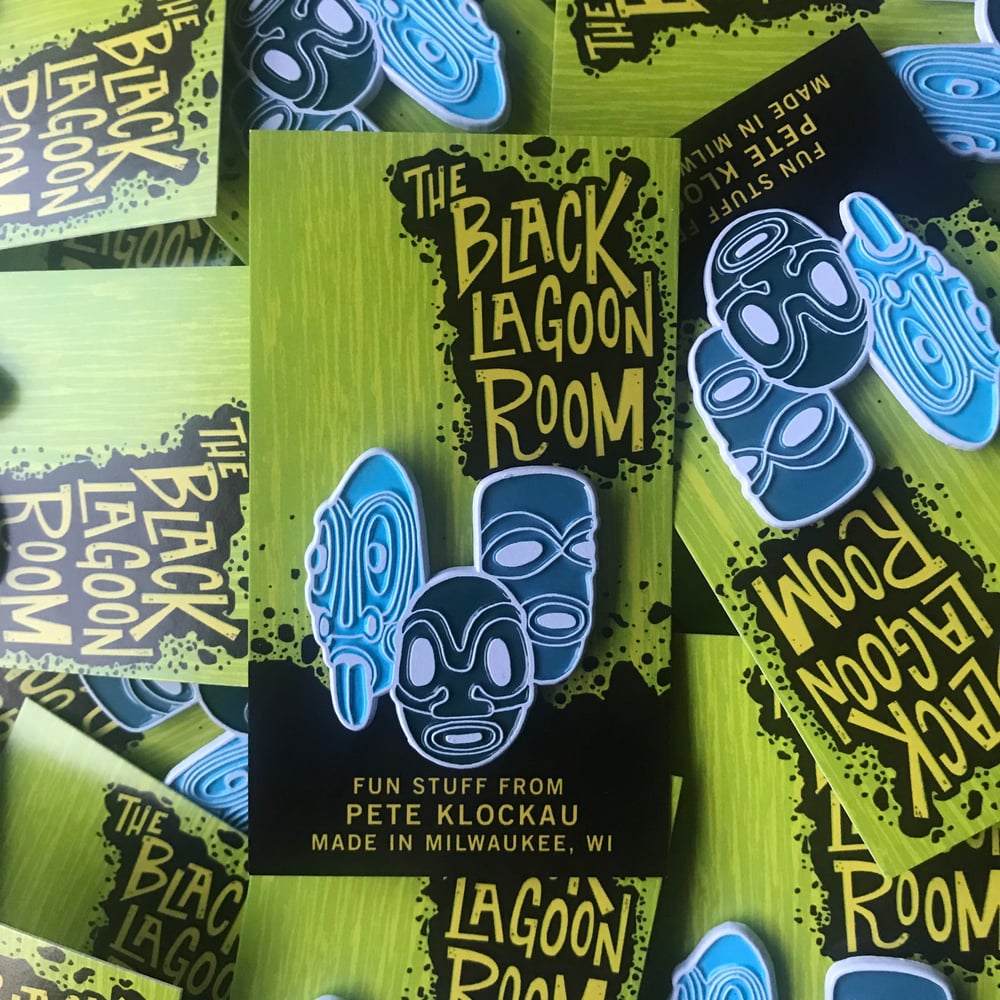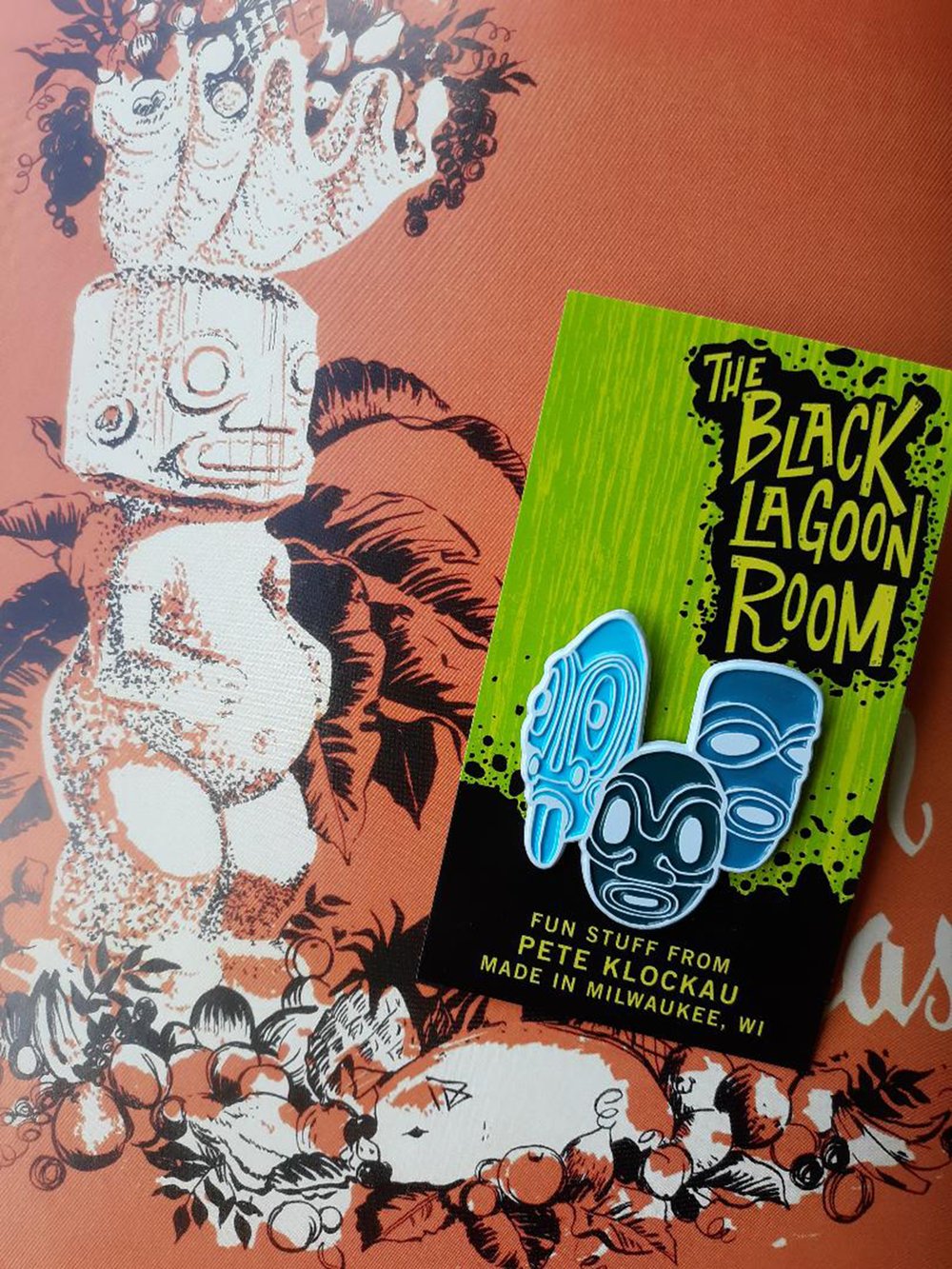 Sometimes things are better in threes - like these funky mod Tiki faces from around Polynesia... Papua New Guinea, Cook Island, and Marquesan Tikis just hangin' out together, looking for their own little island paradise.
Our Mod Tiki Trio pin is cast in white metal, 1.5" full-color soft enamel pin. Limited to just 100 in this colorway!
Designed by Pete Klockau at the Black Lagoon Room
Perfect for making your grooviest cabana wear or Aloha outfit just a little groovier!