MONSTER DRINKIN' BUDDIES Pack of Four 4" Tall Vinyl Stickers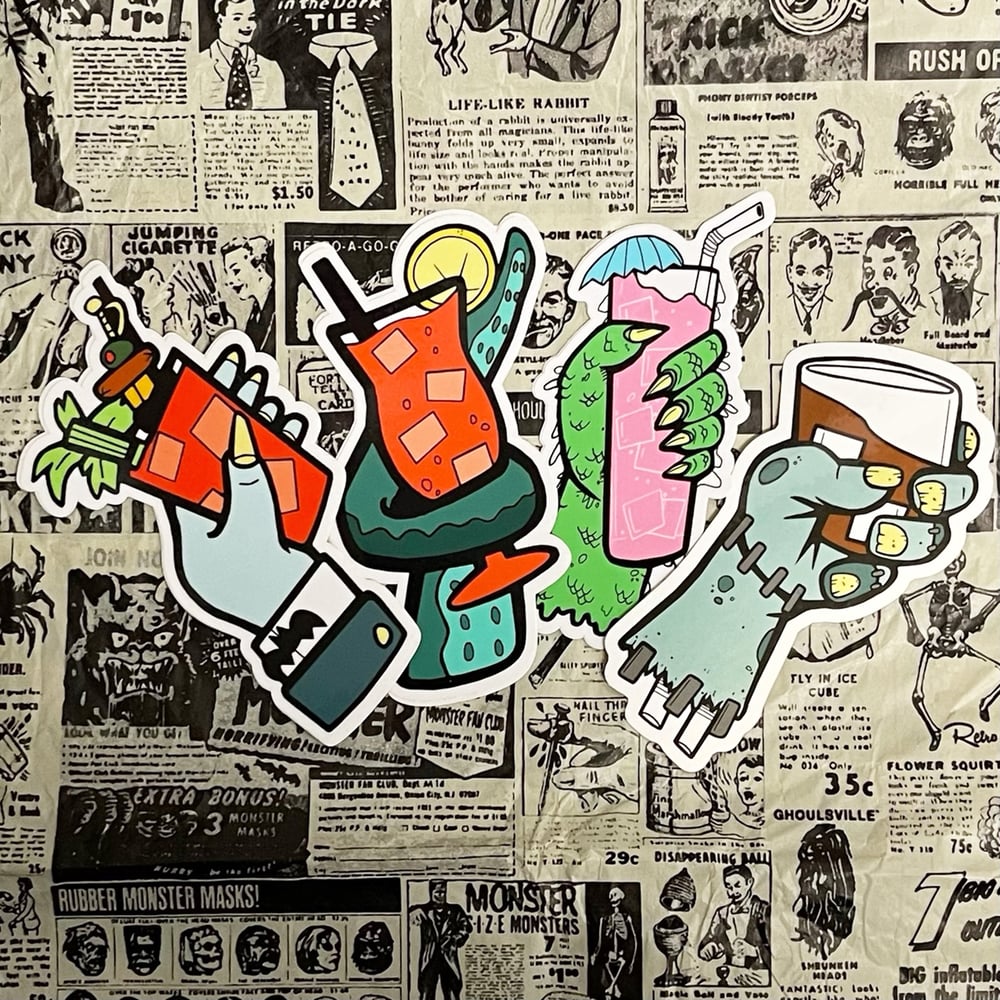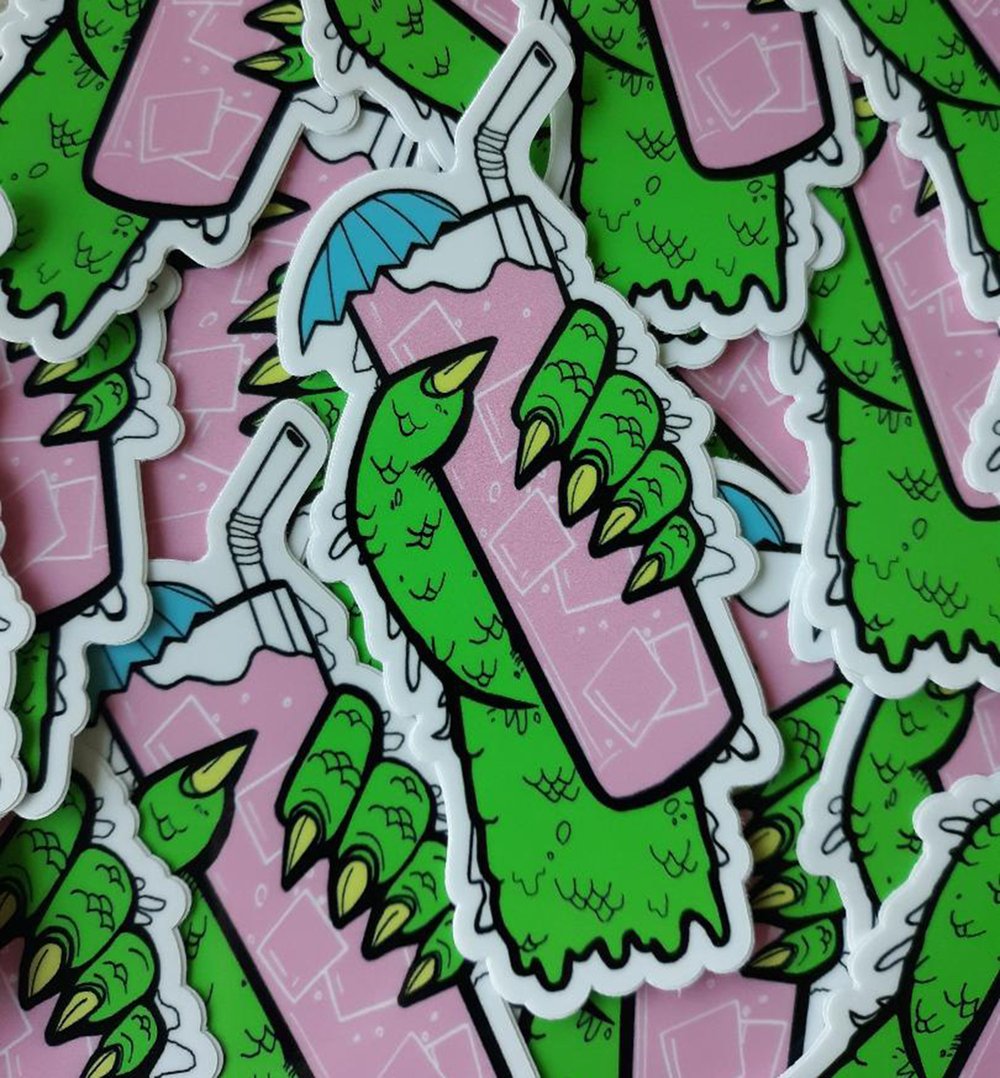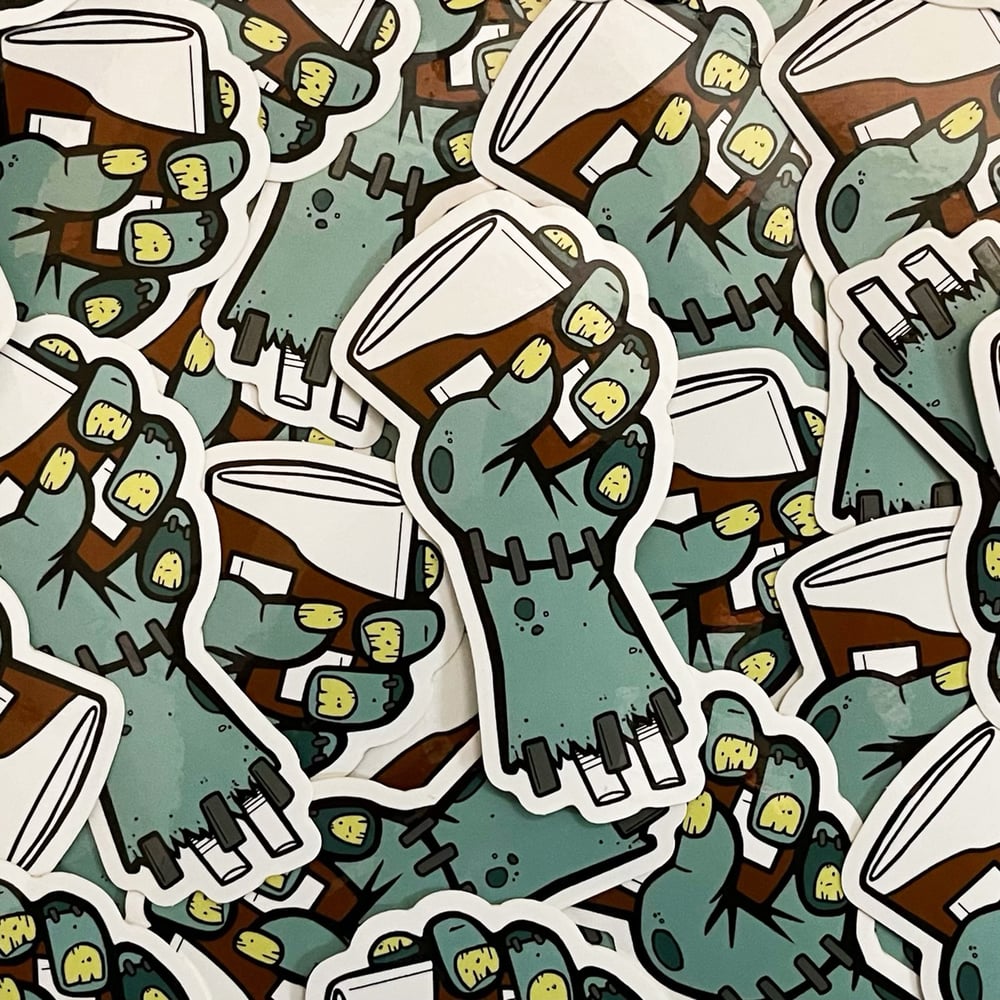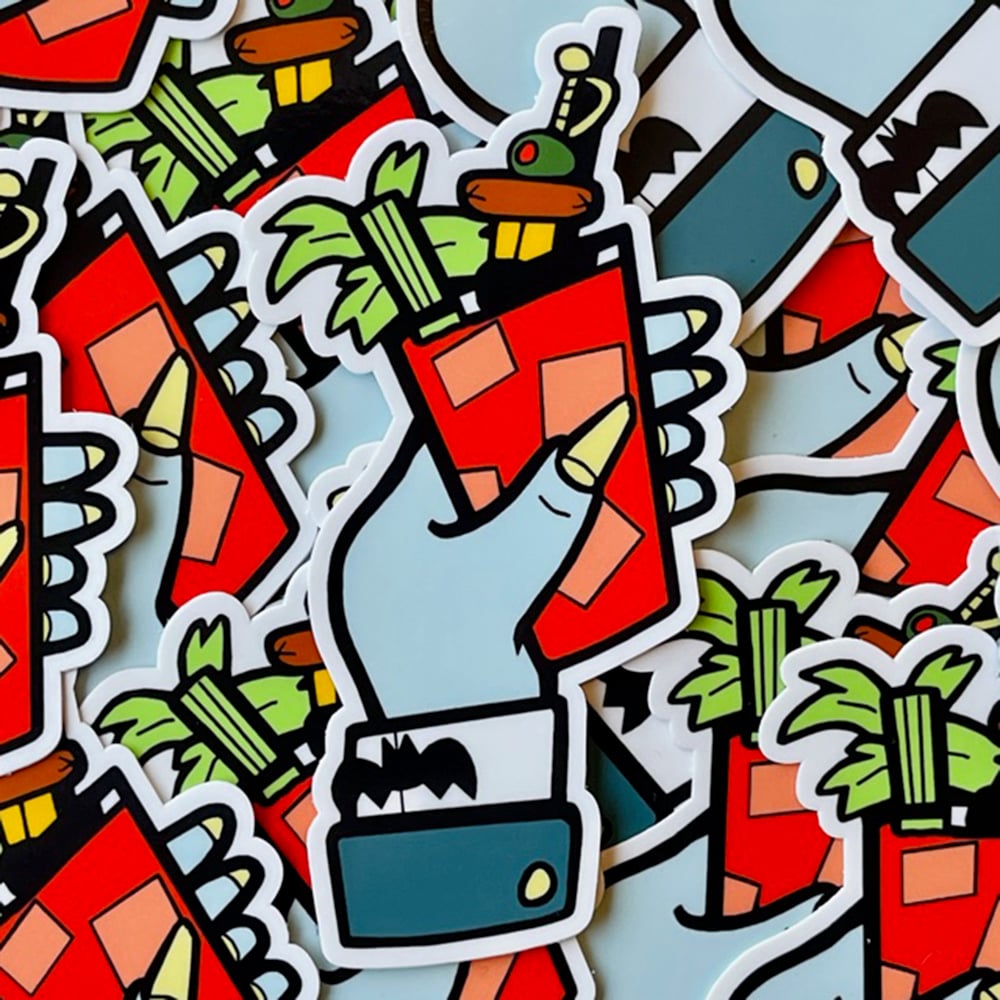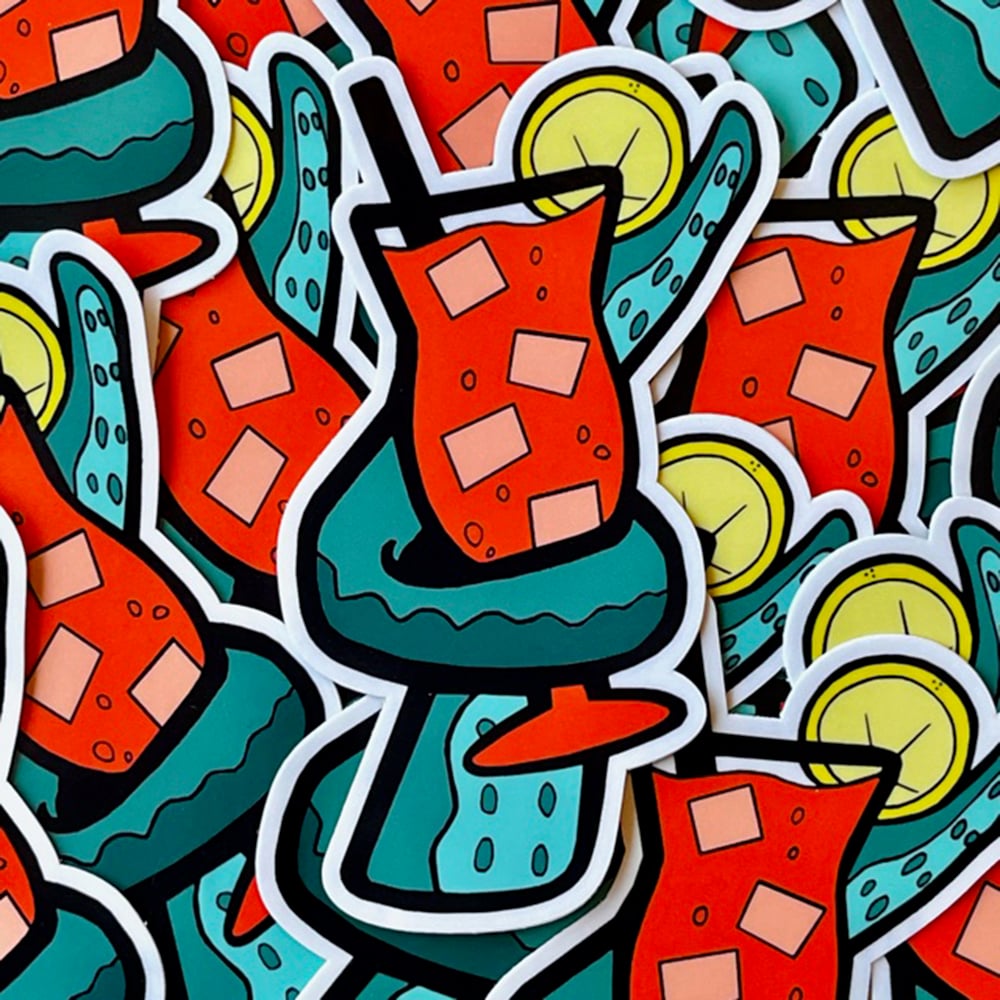 Can't decide which monster you wanna knock a few back with?
Why not grab all four of Monster Drinkin' Buddies in 4" tall heavyweight vinyl sticker form!
You'll nab yourself our classic Thirsty Creature, plus Drac's Bloody Mary, Kraken Likes a Hurricane and Rum Frankie!
Printed by the fine folks at Sticker Giant and designed by Pete Klockau at The Black Lagoon Room