Thirsty Monsters 13.5 oz Zombie Collins Glass ORANGE & BLACK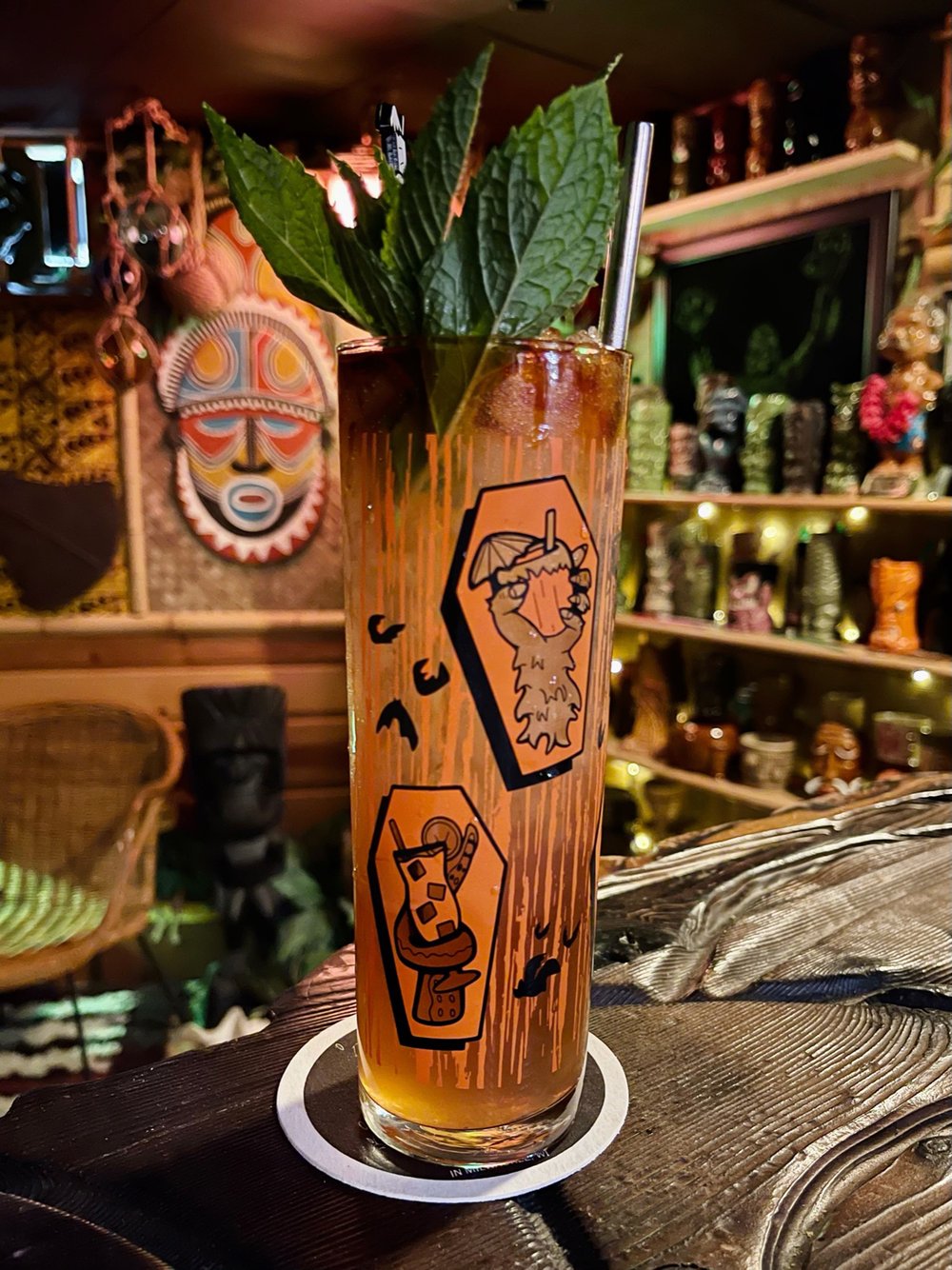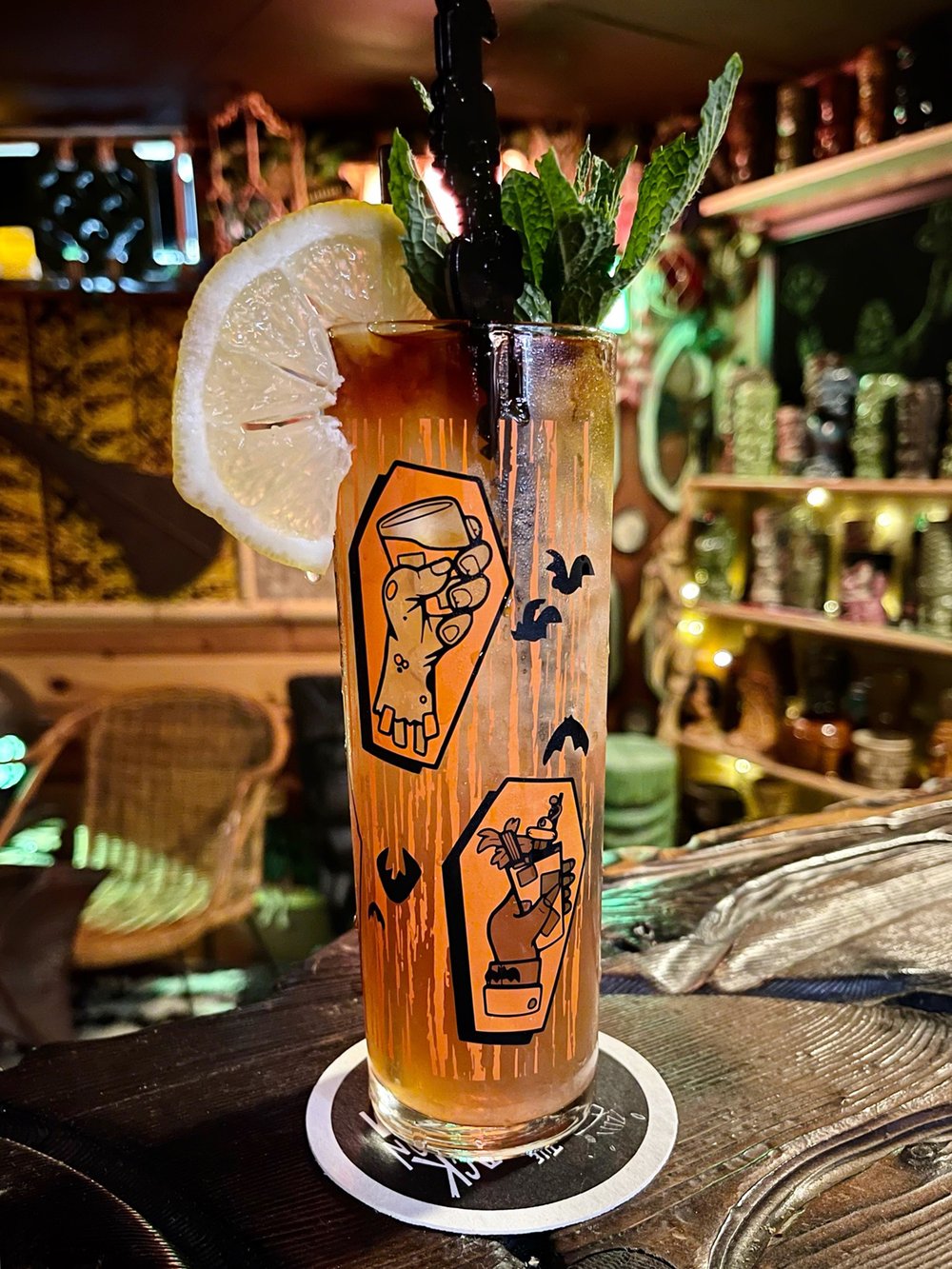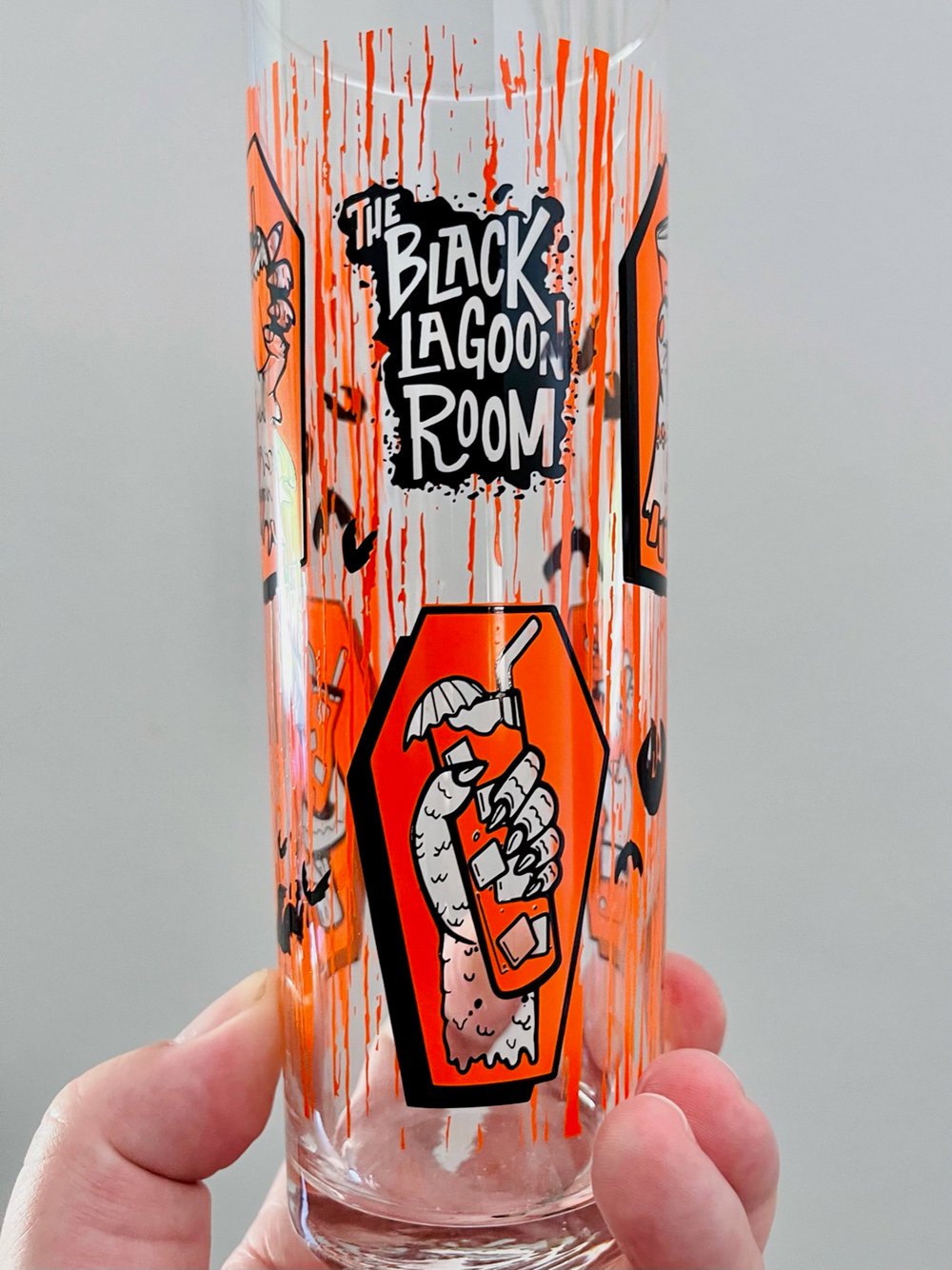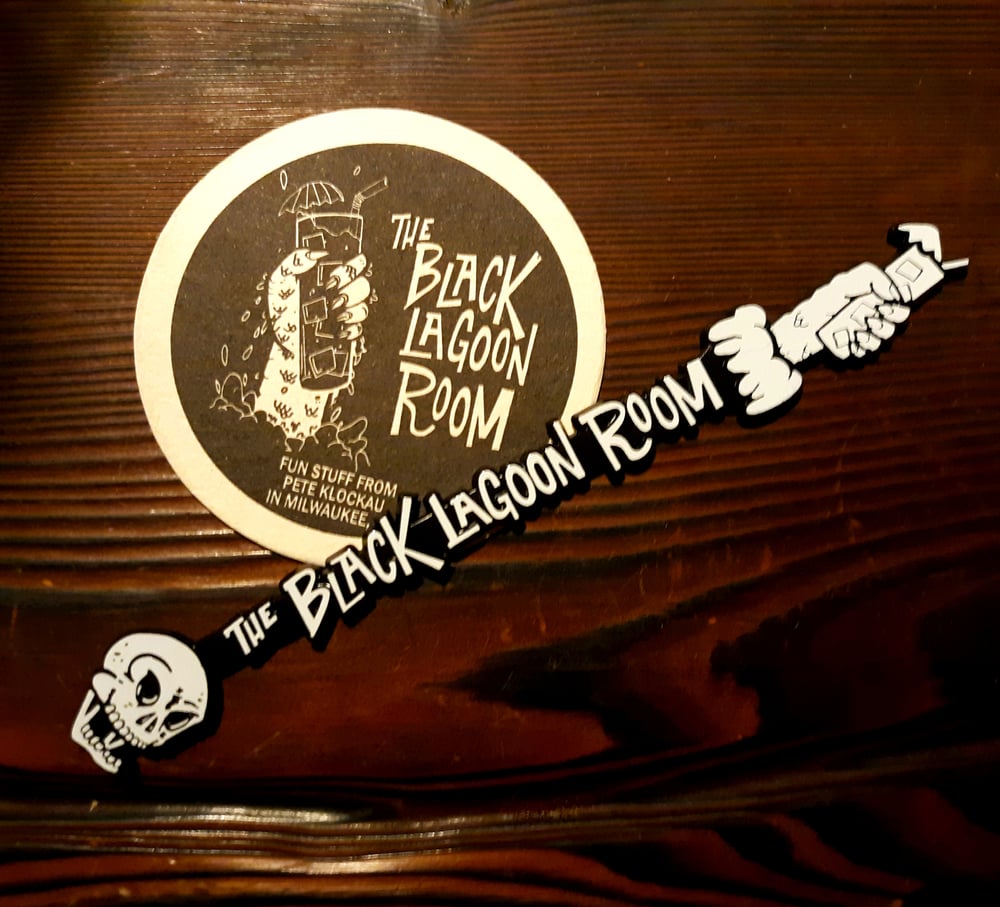 The original Zombie is by far the most notorious and sinister of all potent Tiki potables... So of course it's the certified favorite of monsters everywhere!
Our debut zombie glass design features some of our favorite Monster Drinking Buddies (along with some coffins and bats for good measure) all the way around the glass... Nothin' like a quaff with your closest creepy creatures while you slowly sip 'til sunrise!
These glasses hold a full 13.5 oz and are limited to 100 in this Orange & Black colorway.
Each comes packed with a Black Lagoon Room logo swizzle stick and pulp board coaster!
Designed by Pete Klockau at the Black Lagoon Room
International folks: Please contact us for shipping rates!