MONSTER MASH Full Moon Shine Label 100% Cotton T-Shirt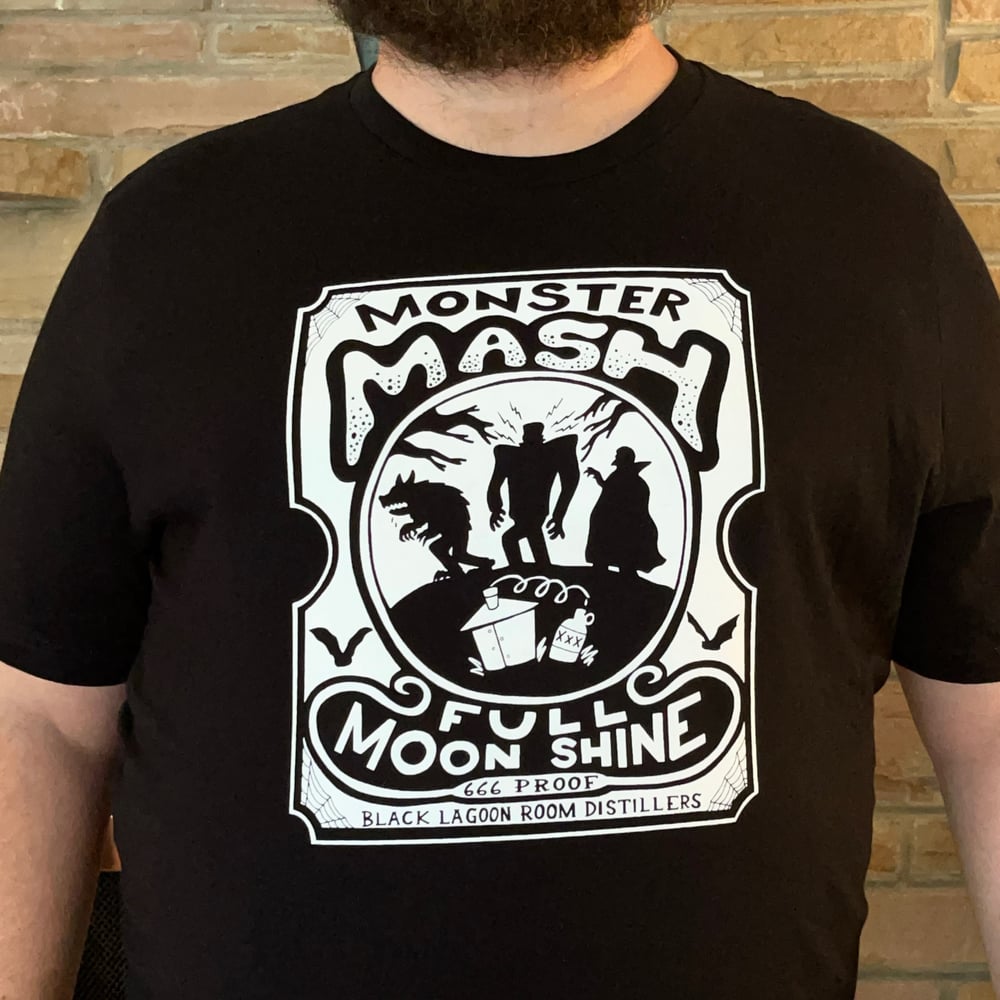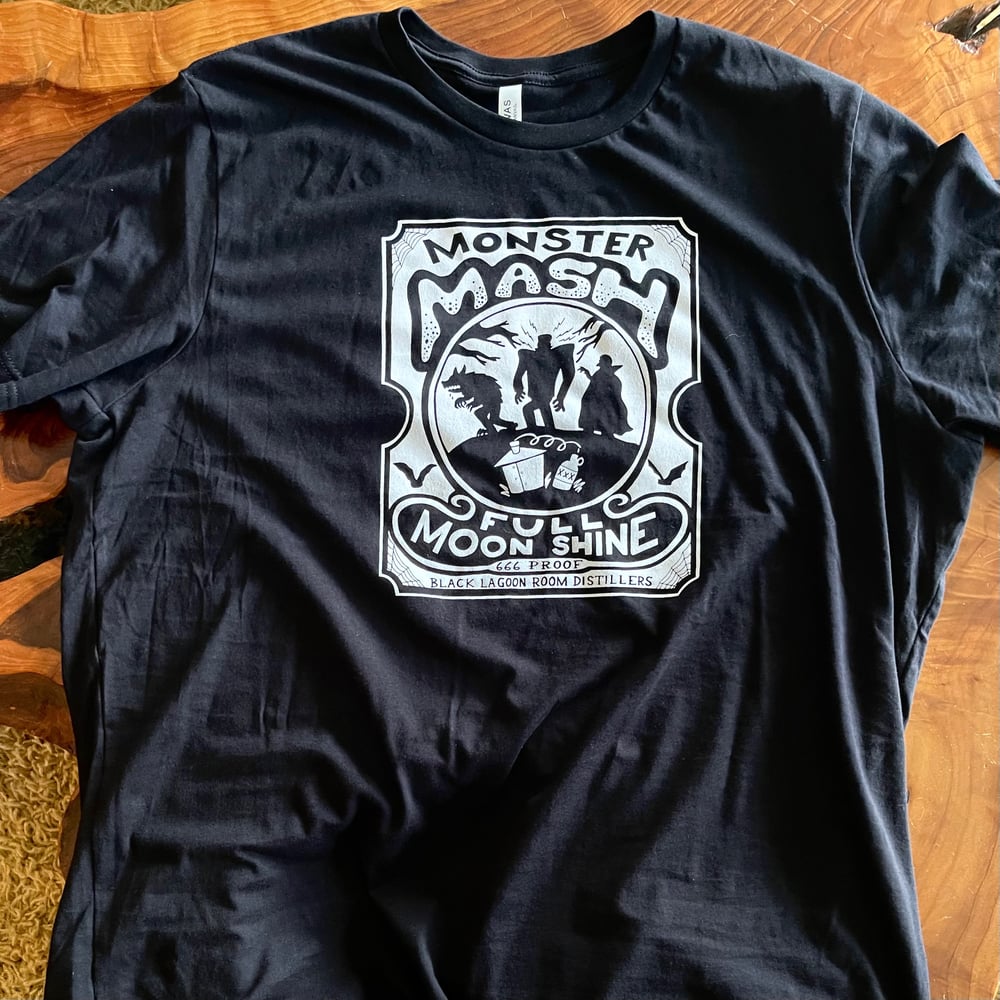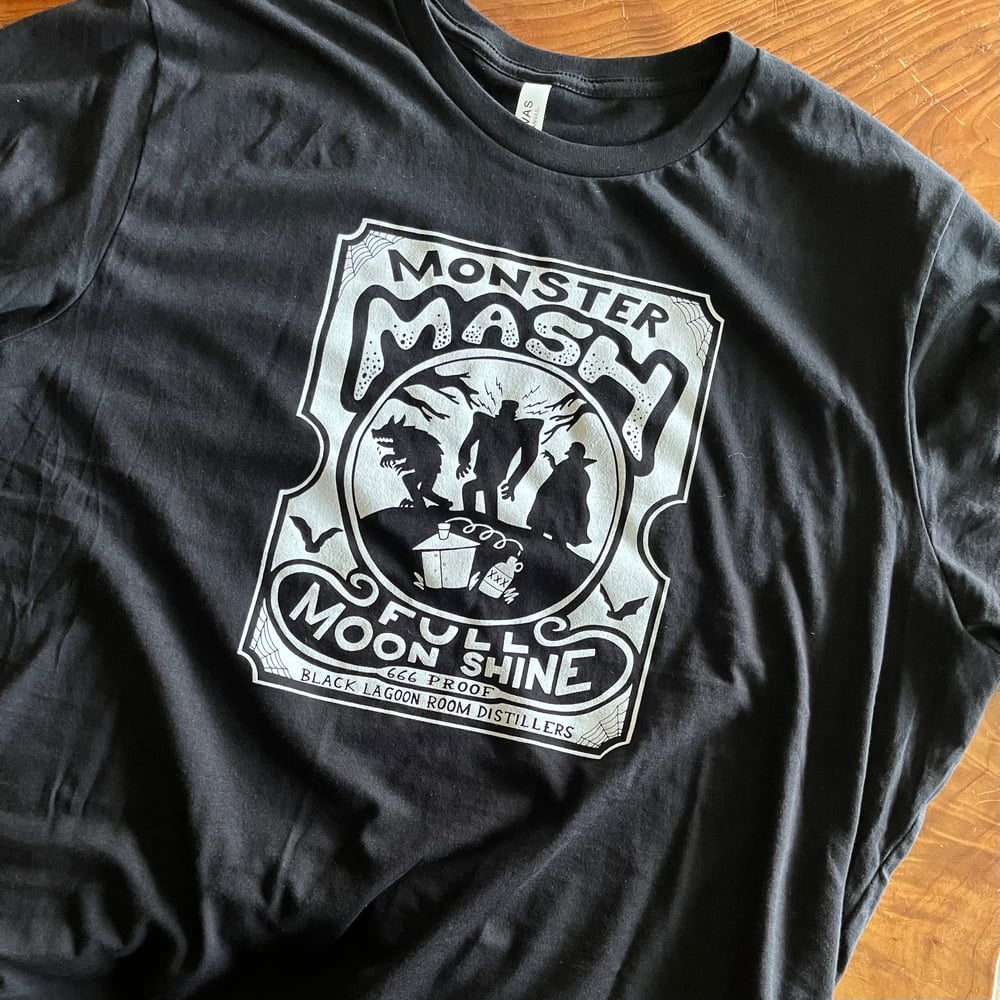 What do monsters and hillbillies have in common?
MOONSHINE!
The monsters have been lurking in the woods brewing up something sinister in their still - their very own MONSTER MASH! Authentic Full Moon Shine! One sip will turn you from man to MONSTER!
Does Monster Hillbilly moonshine actually exist? It does not, but if it DID we'd like to think the label would look something like this!
These 100% Cotton Bella + Canvas shirts are super comfy, unisex/men's cut.
Designed by Pete Klockau at The Black Lagoon Room
Patches, Stickers and Growler Decanters coming soon!
International folks - Please contact us for a shipping quote!