TRICK OR TIKI Limited Edition Halloween Pumpkin Pail 16oz Tiki Mug w/ Movable Handle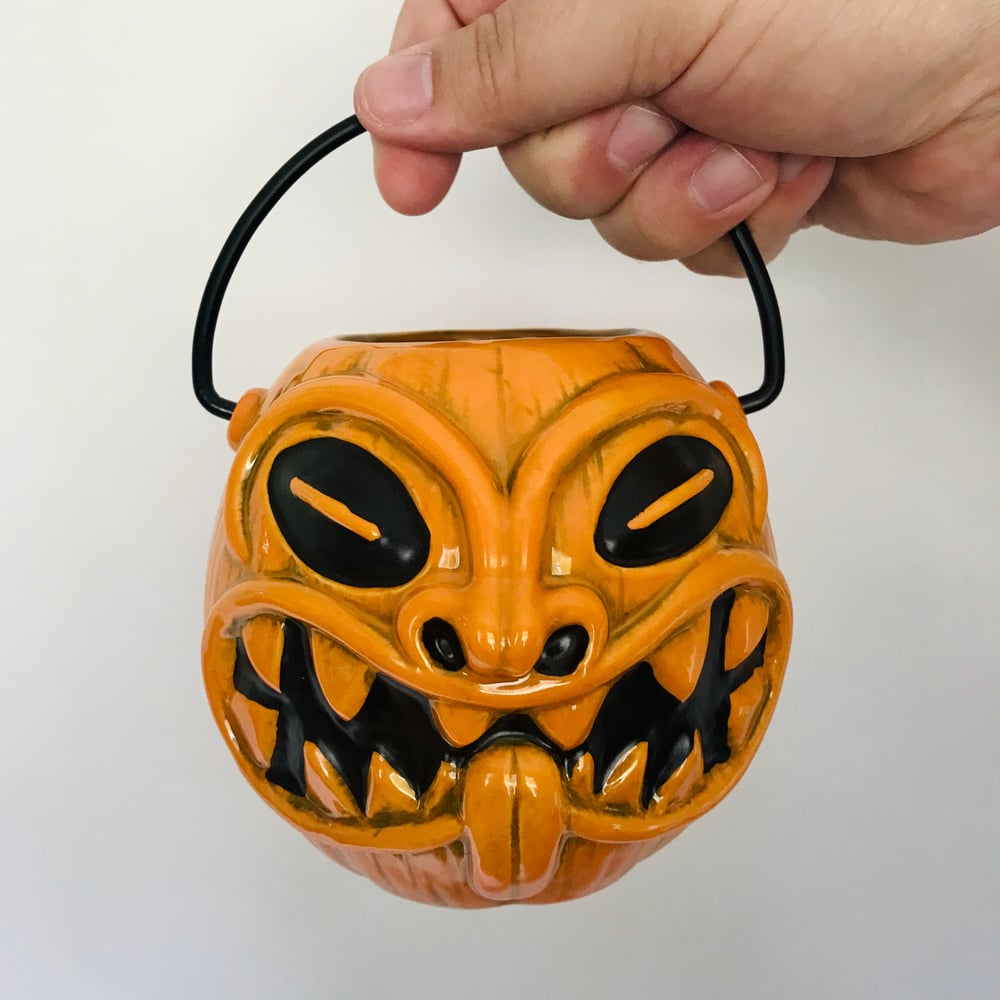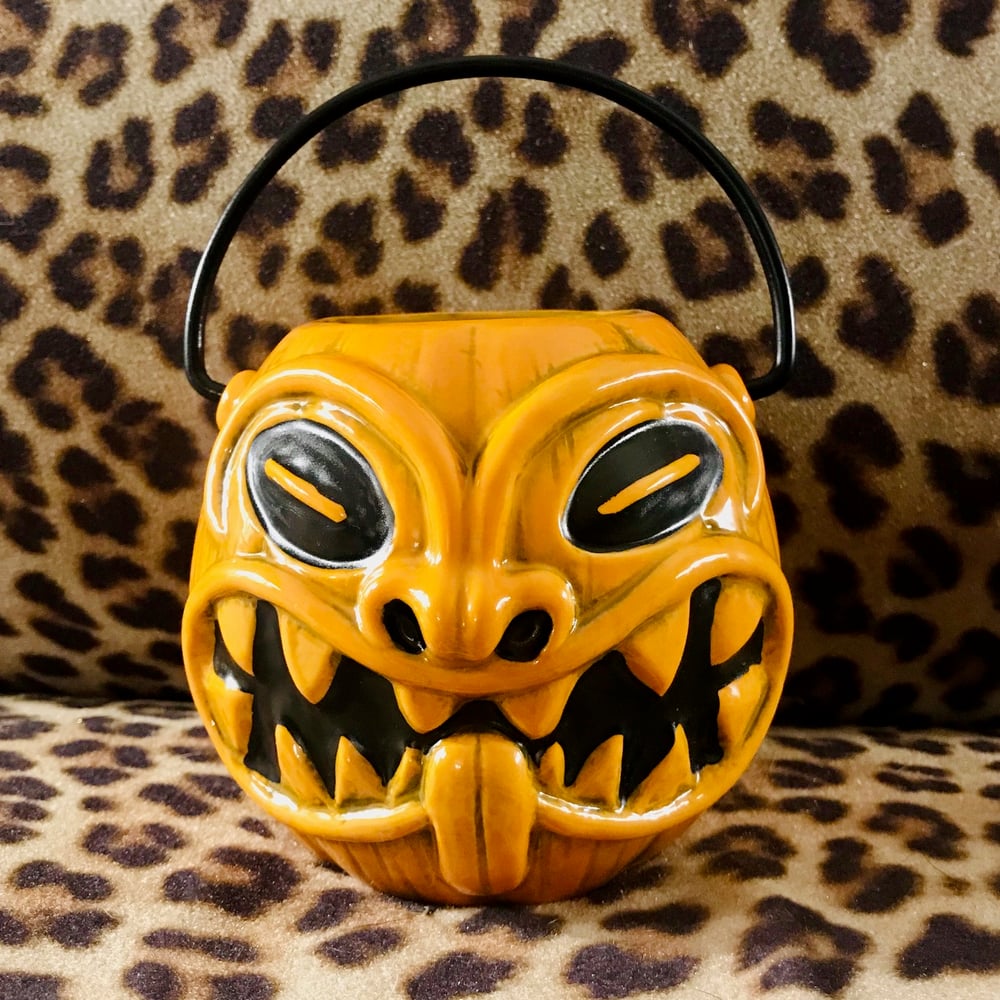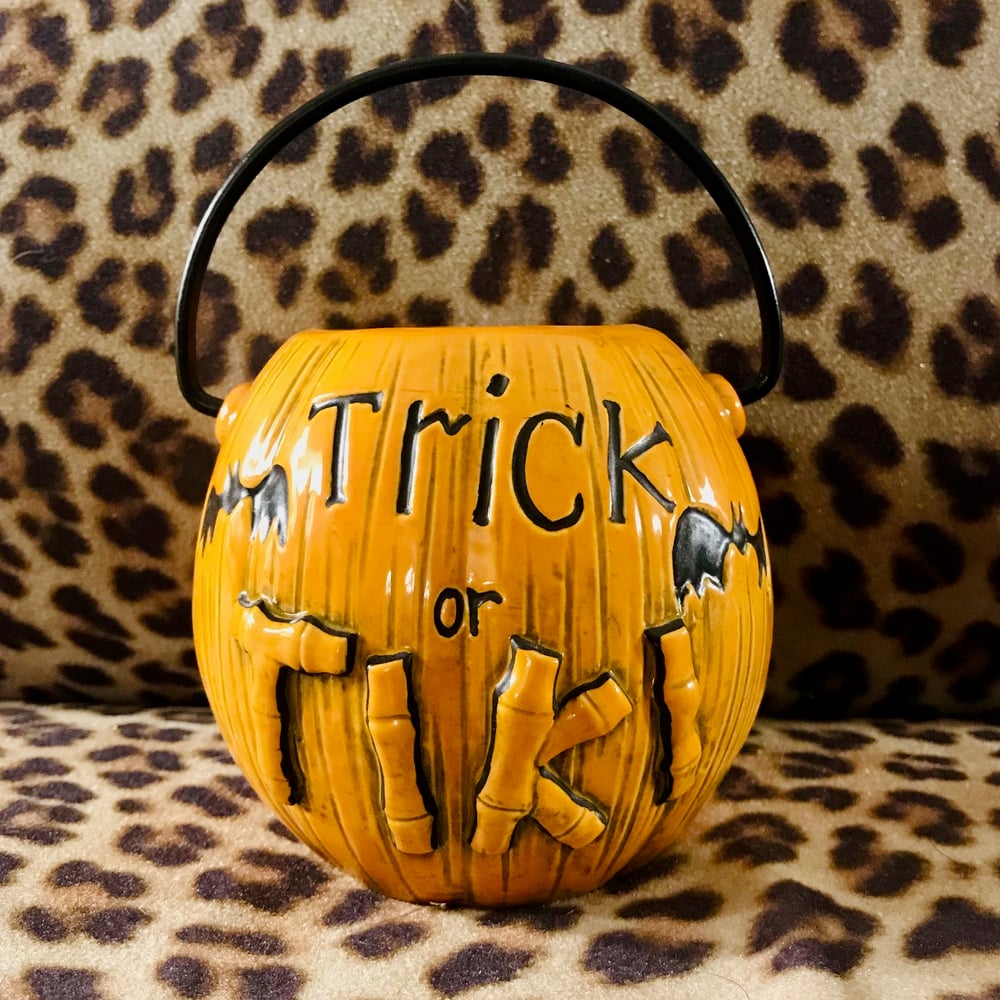 ****************************************************************************
***PLEASE NOTE: THESE MUGS WILL NOT SHIP UNTIL APRIL 2021***
Due to delays with customs these mugs have been pushed back until at least April 2021. As soon as we have them in house, we'll begin shipping out orders!
Your entire order will ship when everything is in stock.
Please allow 2-3 weeks for delivery
****************************************************************************
Is there any greater combination than Halloween and Tiki?
We think not, so here's our very first annual Halloween mug release, TRICK OR TIKI!
These hefty mugs stand 4.5" tall, hold up to 16oz of your favorite boo-tiful beverage, and feature movable metal handles!
Classic orange glaze with a black wipe-away application to bring out all the creepy details on the outside, jet black glaze on the interior.
As always, these guys come packed with a bunch of fun stuff, including...
--Exclusive "Trick or Tiki" 1.75" Enamel Pin
--Exclusive Black Lagoon Room 2.5" Embroidered Merit Badge Patch
--Exclusive "Trick or Tiki" Recipe Card with original concept sketch
--Exclusive "Trick or Tiki" 4" Vinyl Sticker
--Black Lagoon Room swizzle stick
--Black Lagoon Room Coaster
...And more ghoulish goodies!
Designed by Pete Klockau at The Black Lagoon Room and produced by Munktiki Imports.
All mugs will come securely packed and double boxed to insure your newest (and spookiest) mug arrives in tact.
**LIMIT TWO PER CUSTOMER, MAX. Be nice and make sure there's enough spooky to go around!***