SKULLIGAN'S ISLAND Glow-in-the-Dark Enamel Pin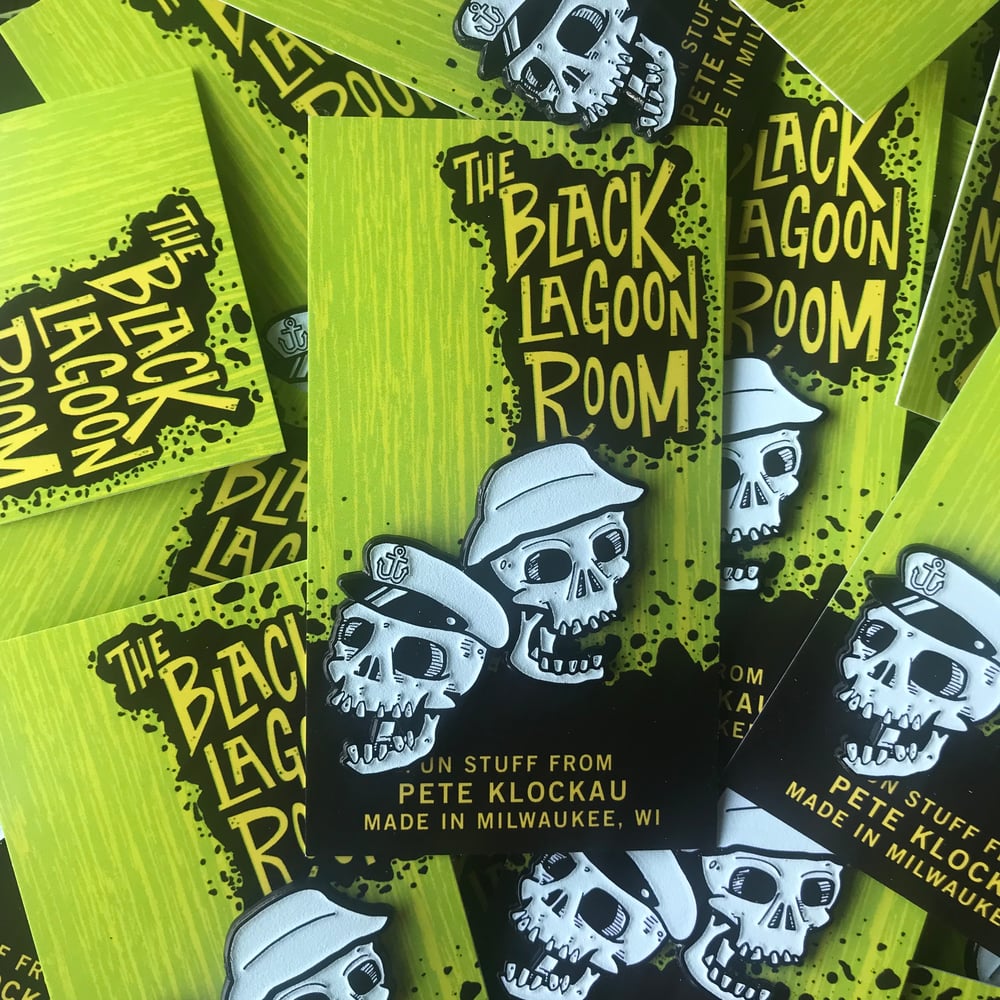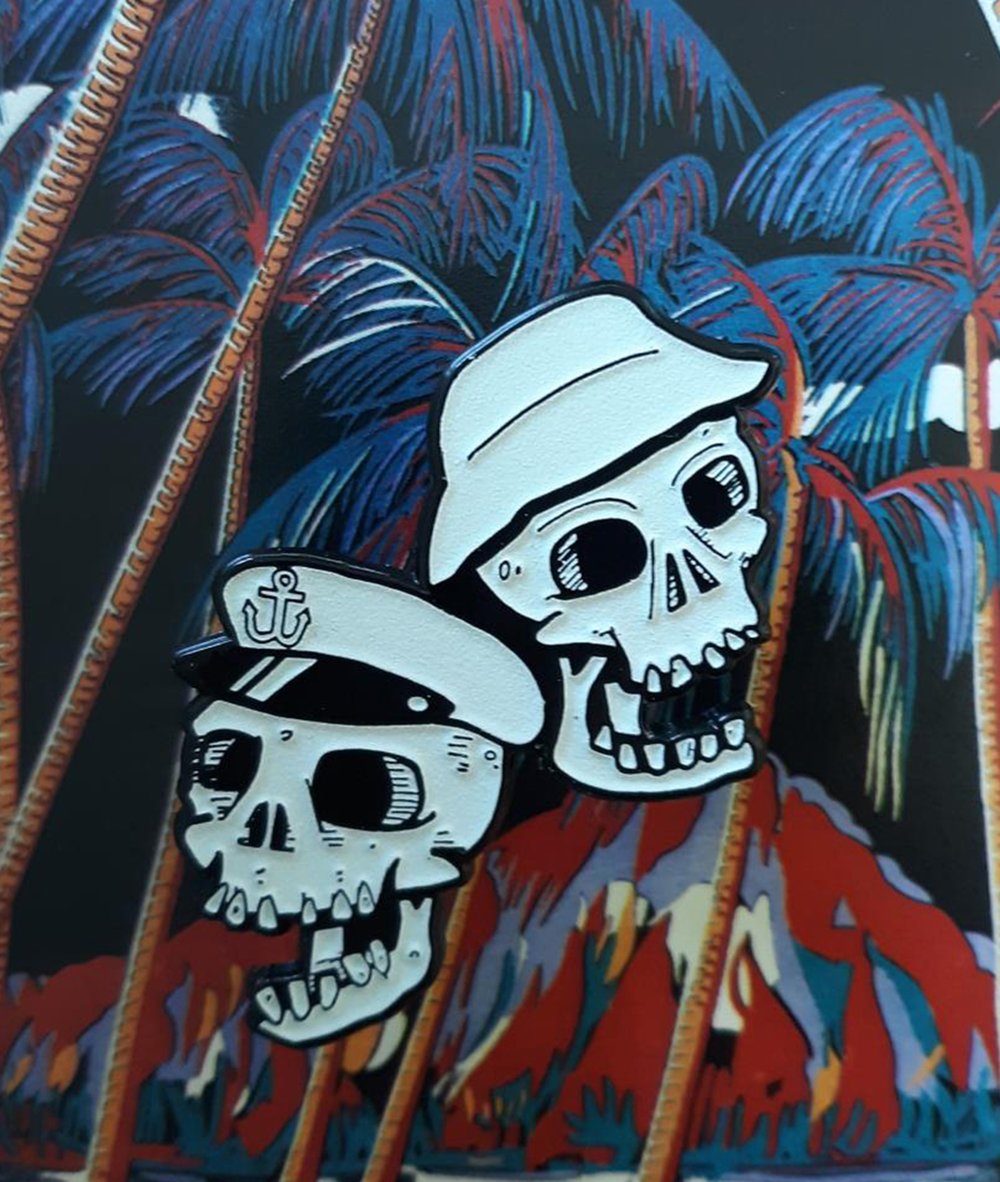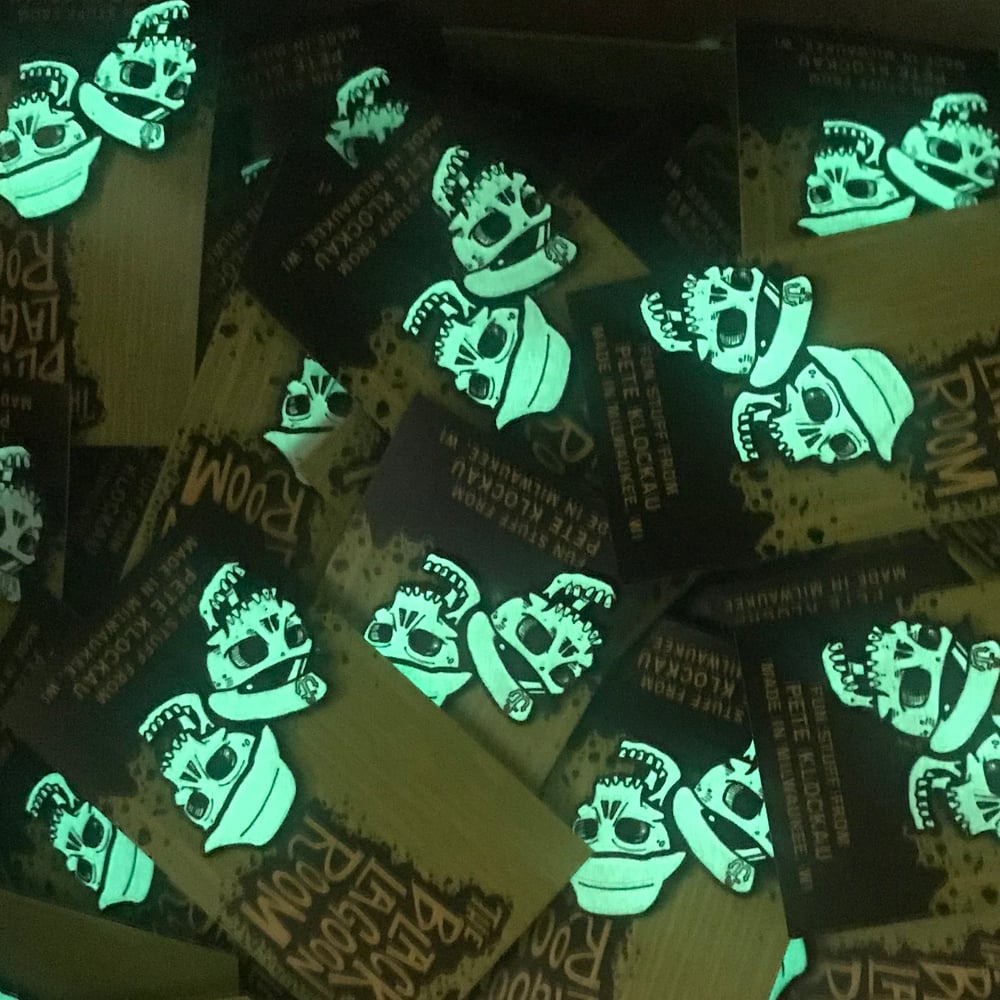 What if that famous "Three Hour Tour" lasted FOREVER?!
Here's your favorite pals the Skipper and Lil' Buddy in cheery grinning skull form, directly from SKULLIGAN'S ISLAND!
These limited edition 1.75" soft enamel pins glow BRIGHT in the dark island night, and feature double rubber-closure clasps on the reverse for extra security.
Designed by Pete Klockau at The Black Lagoon Room
Check out our other listings for glow-in the-dark T-Shirts in this design, too!