SPIRITED SPIRITS 13.5 oz Zombie Cocktail Glass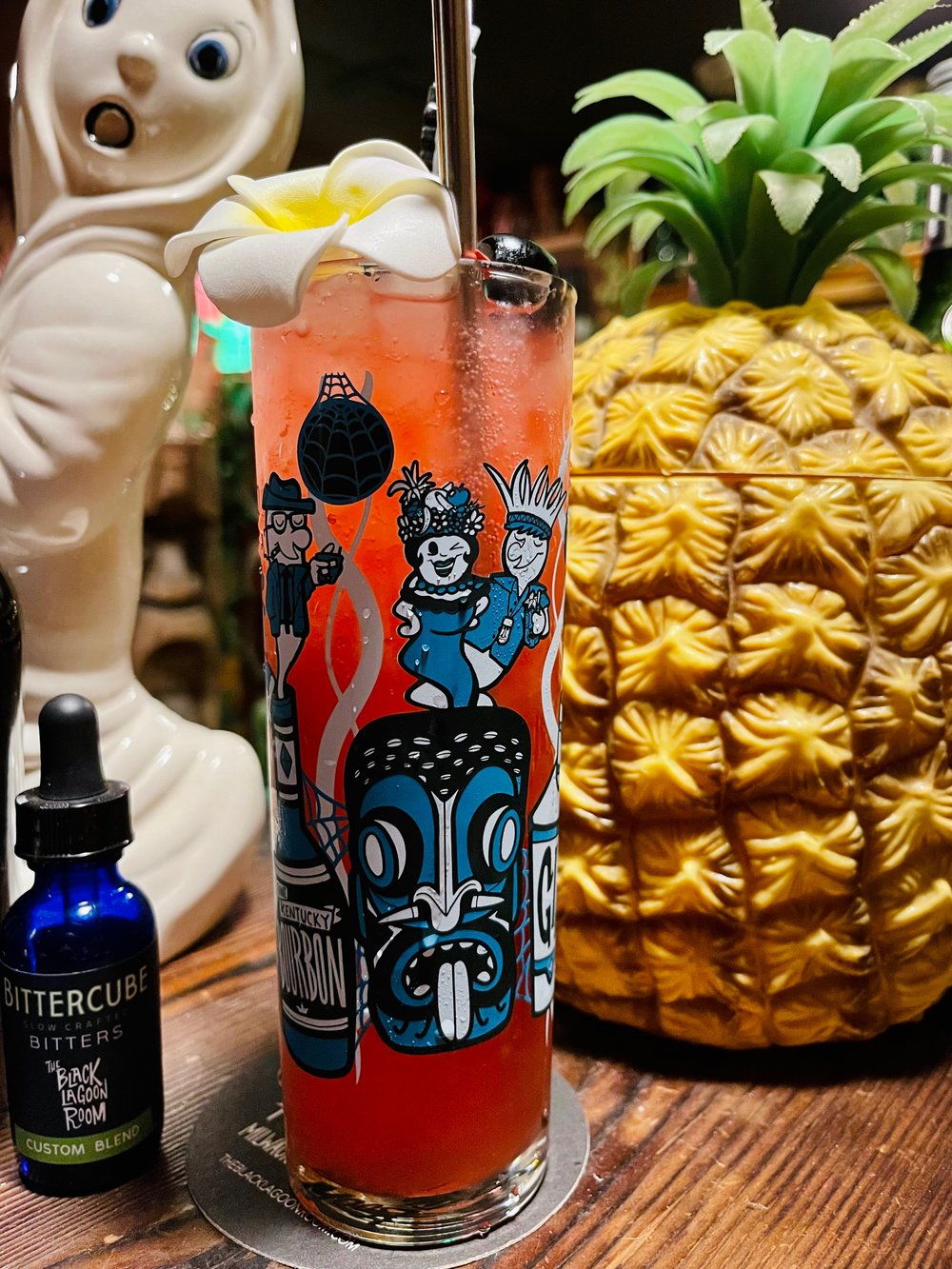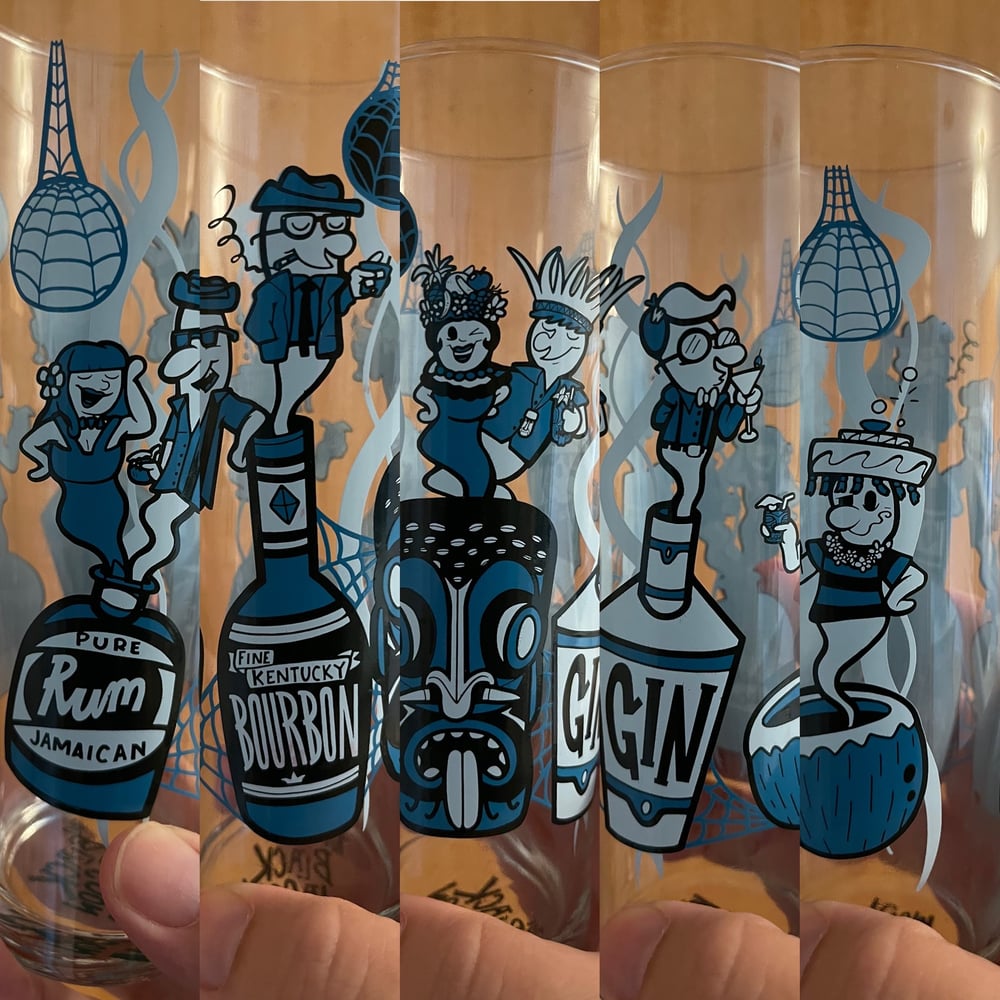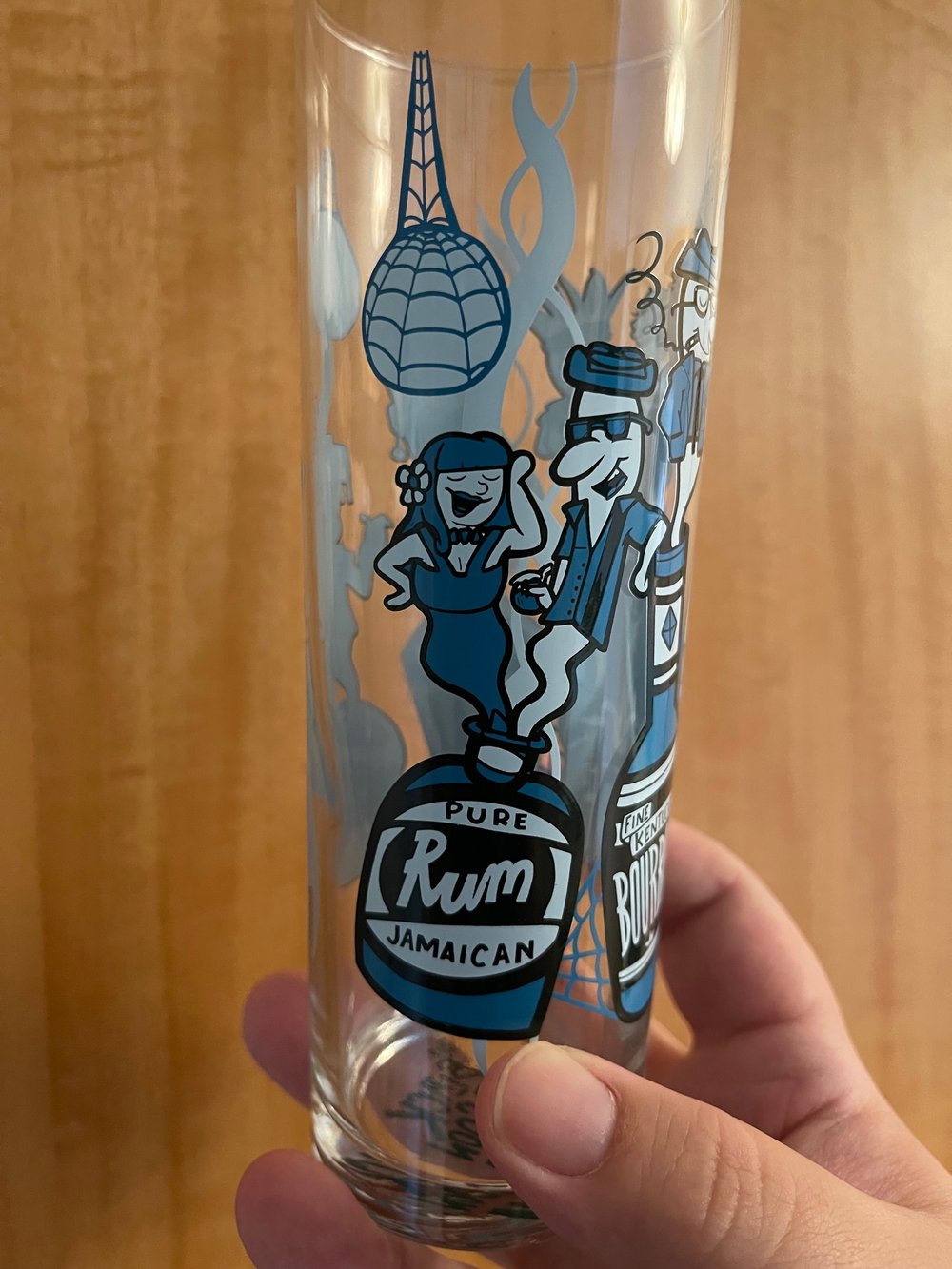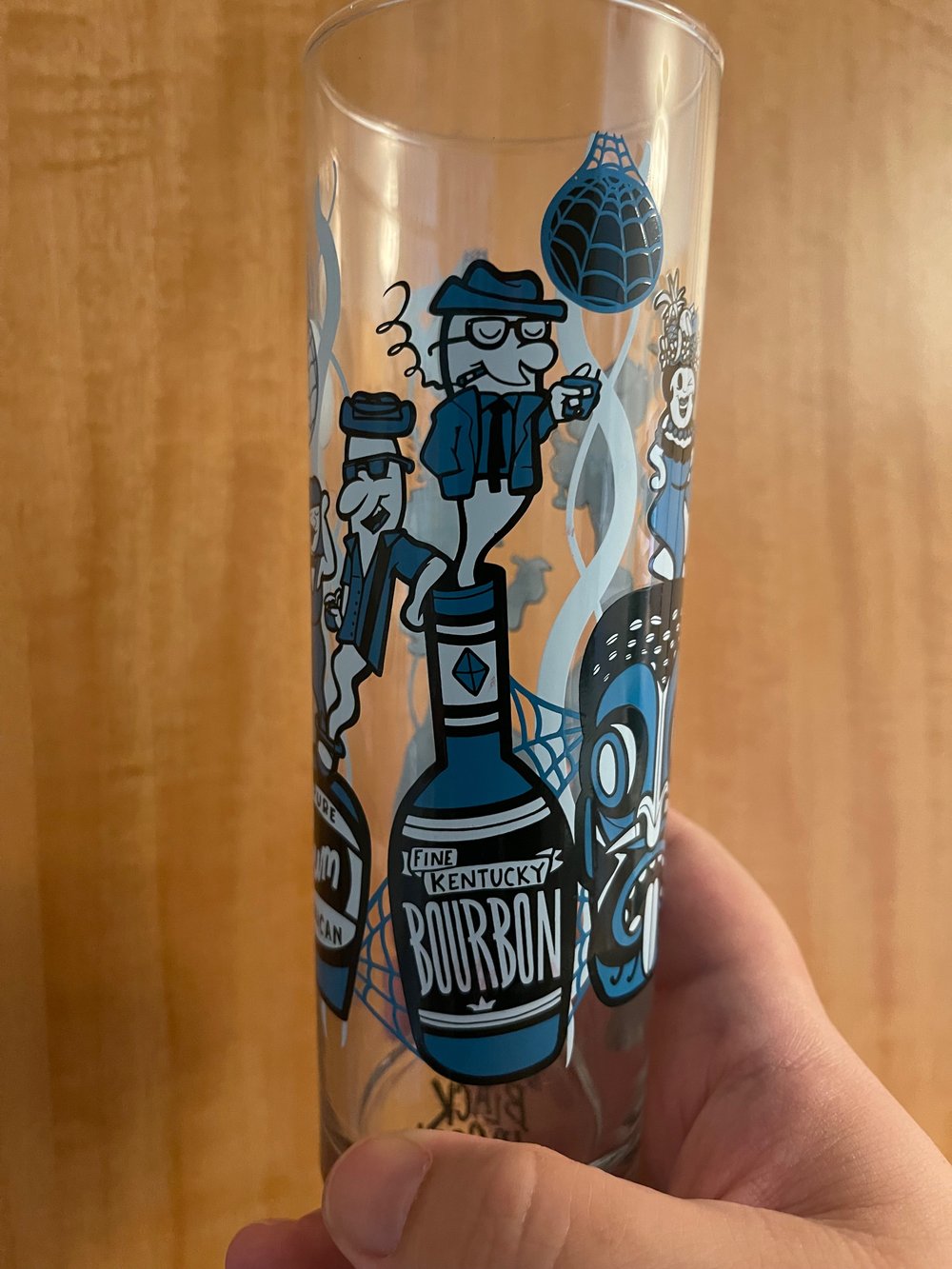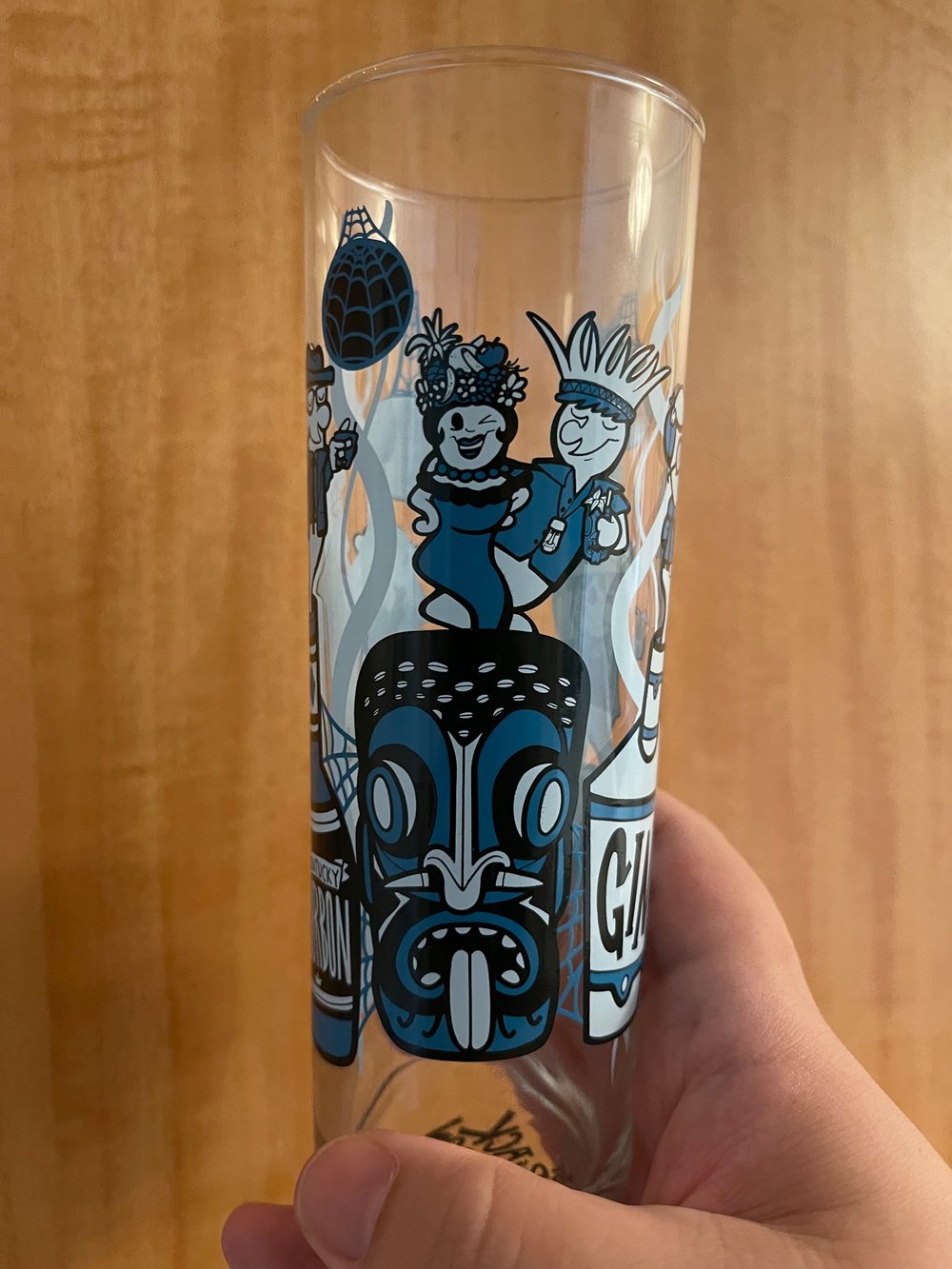 What happens when a bunch of empty Tiki mugs and booze bottles are haunted by a group of gassed ghosts?
Our "Spirited Spirits" Zombie glass, of course!
Features a pack of partying poltergeists having a paranormal Polynesian party in 3-color graphics that wrap all the way around the glass.
Holds 13.5 oz of your favorite potent potion and comes carefully packed with a Black Lagoon Room swizzle and pulp board coaster.
These are a one-time pressing - don't miss the party!
Hand washing recommended
Designed by Pete Klockau at The Black Lagoon Room