THIRSTY CREATURE Logo 4" Tall Vinyl Sticker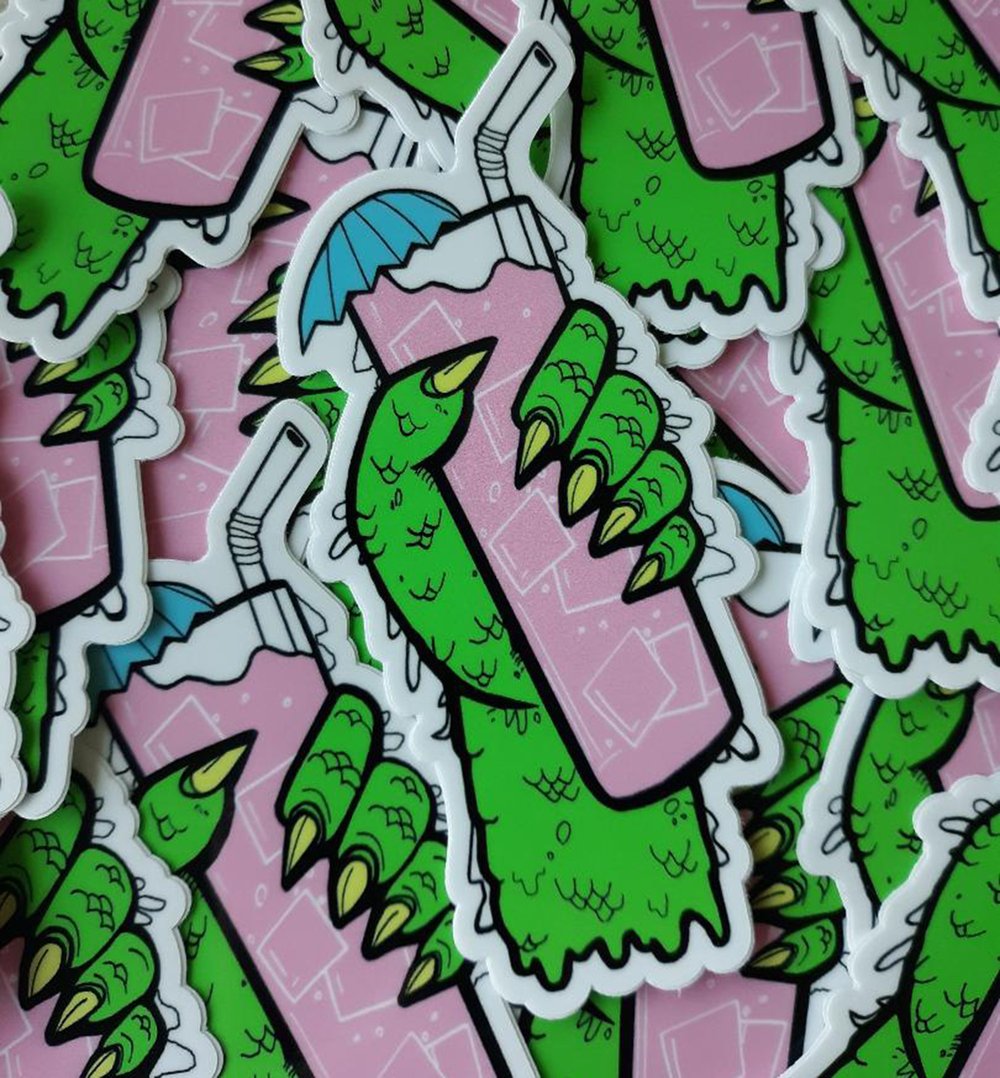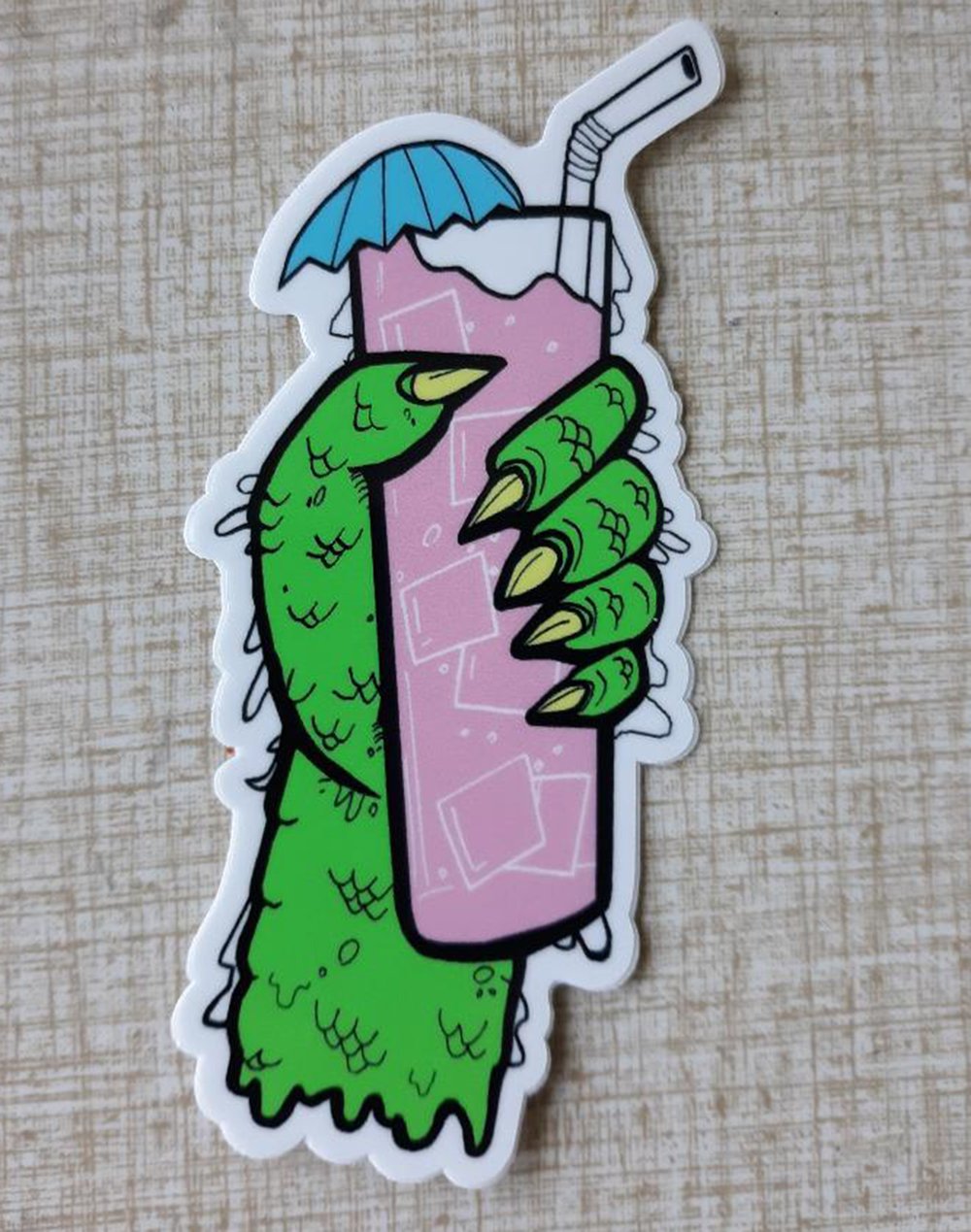 Our "Thirsty Creature" logo hand, now in full-color sticker form!
If you've ever wanted to knock back a few tropical tipples with a lagoon-dwelling man-fish, we got just the thing for you!
This 4" tall heavyweight vinyl sticker features our logo (in color, no less!) and is suitable for indoor or outdoor use.
Stick one on your boat, your bumper, or your cooler... but if you're hittin' the beach, make sure that cooler is Creature-proof of you might find it empty!