THIRSTY MONSTERS 23.5" x 4" Heavy-Duty Bar Rail Mat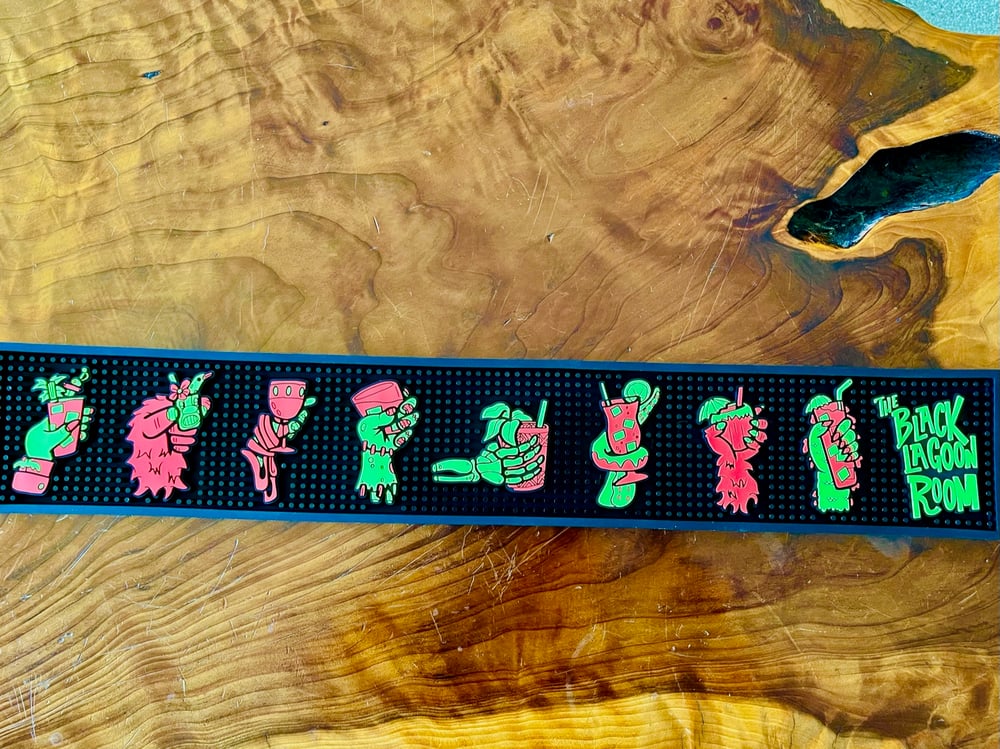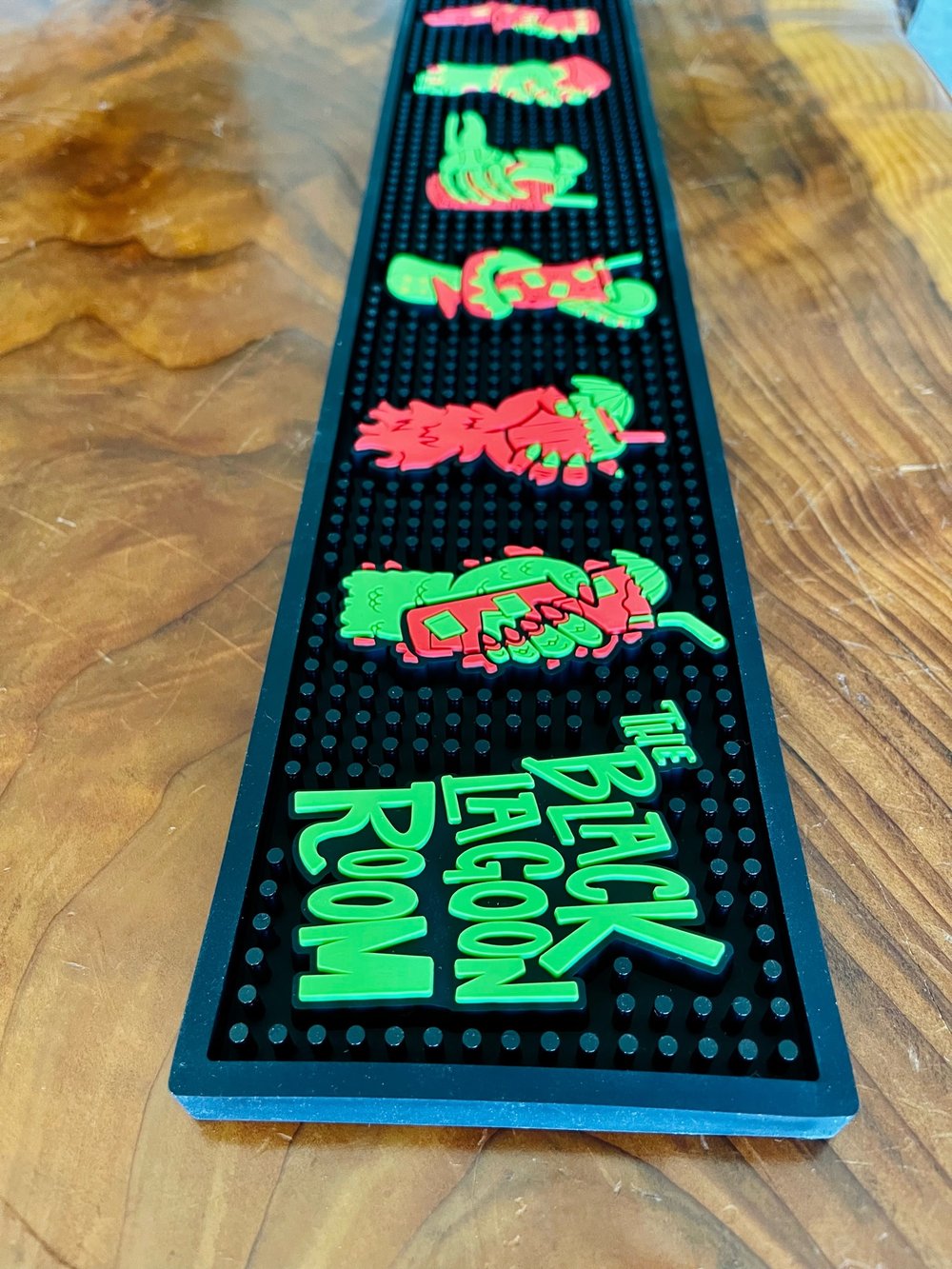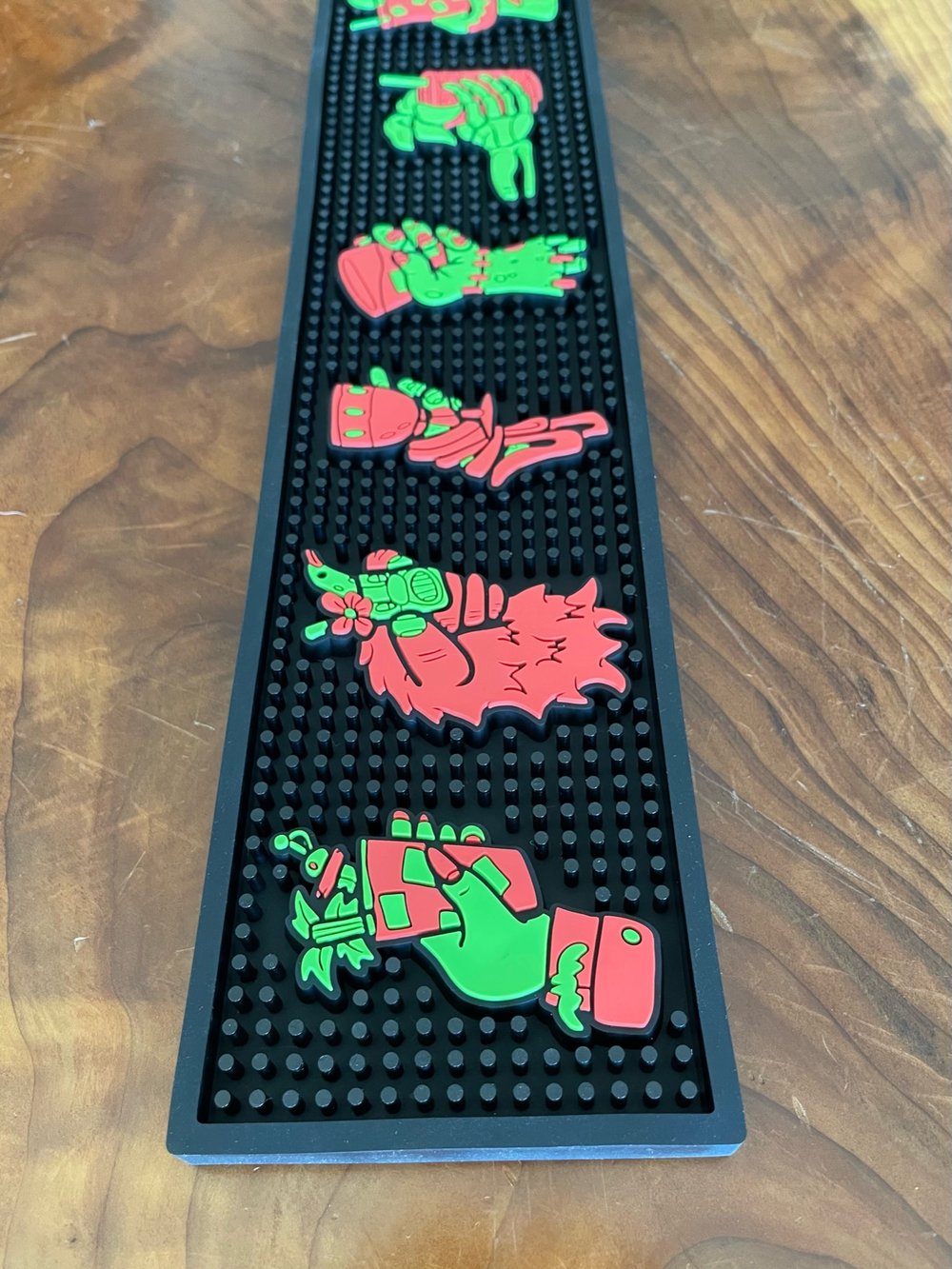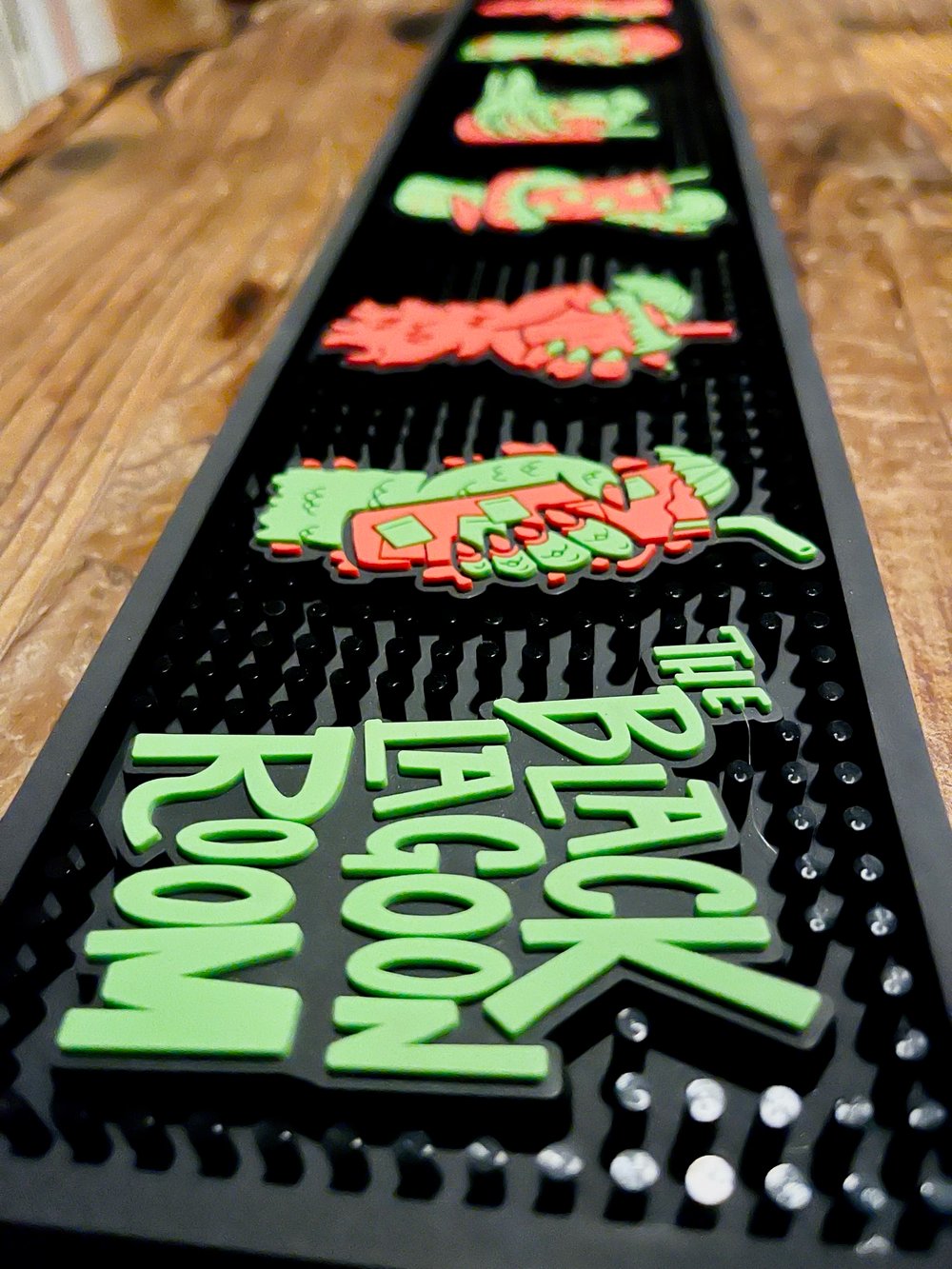 Bartending can be sloppy work, but our brand new spooky monster bar mats help keep things nice n' tidy!
These heavy-duty, professional-grade bar mats feature our whole slate of "Thirsty Monsters" in brand new funky day-glow colors & are the perfect rail-size (23.5" x 4" and approximately 1/2" deep) for settin' up yer favorite glassware and knocking out a round of Zombies for all your little zombies.
Hand rinse and wash in mild detergent recommended to maintain all the bright, spooky colors.
These are hefty mats, so shipping is for USPS Priority Mail
Check out our other listings for matching cutting boards, cocktail shakers and more!
Designed by Pete Klockau at The Black Lagoon Room