Tiki Sideshow Gaff Taxidermy 3-Pack Enamel Pin Set!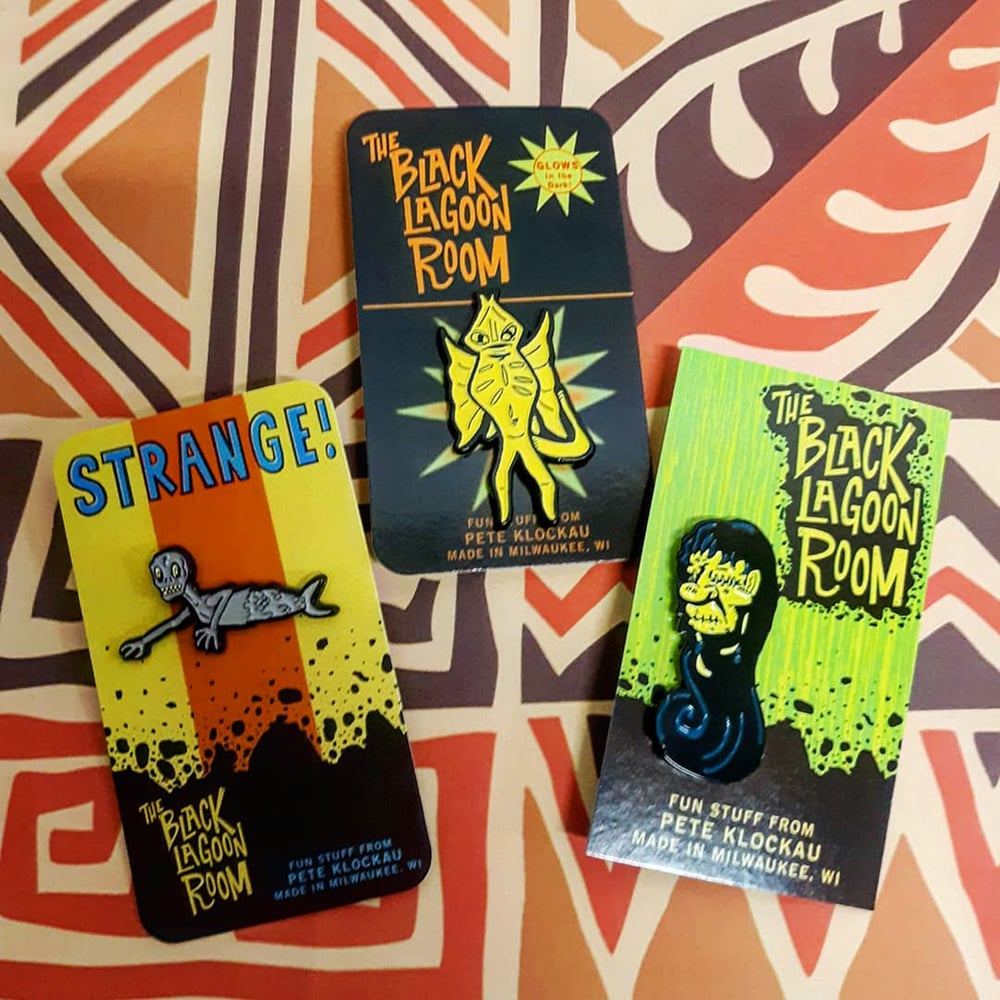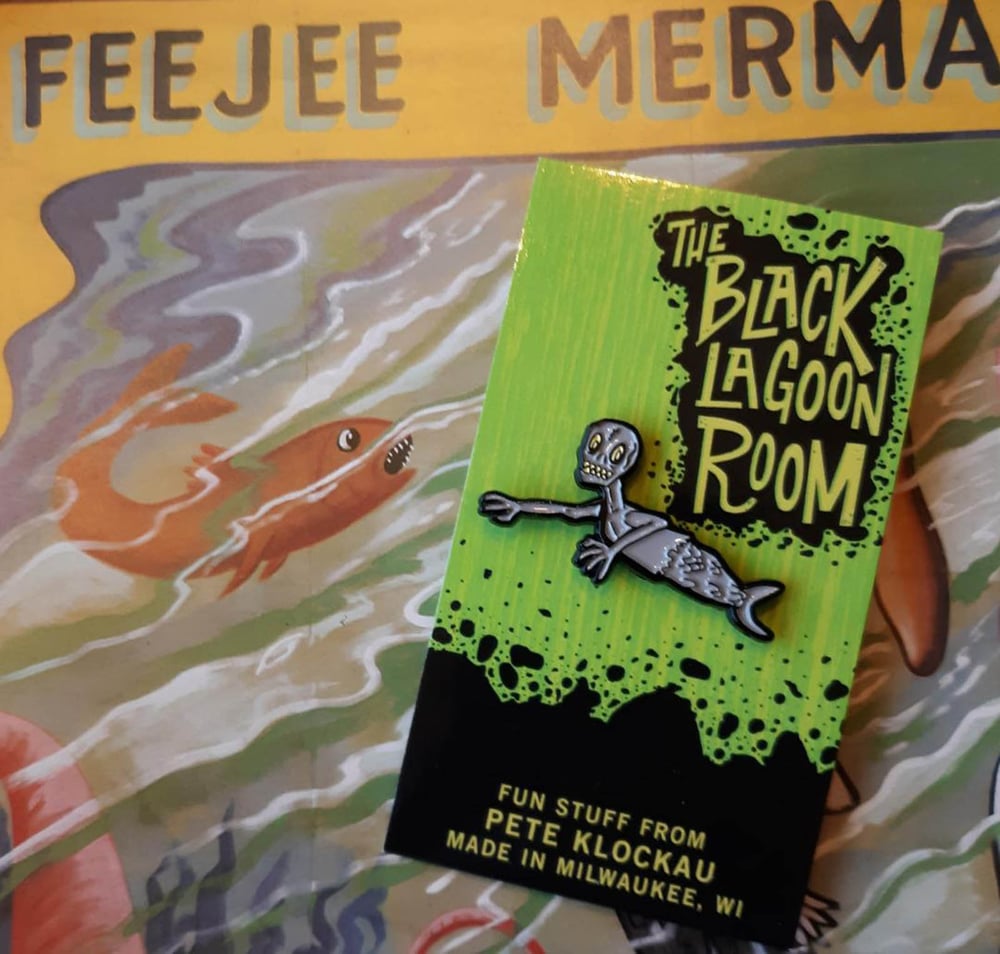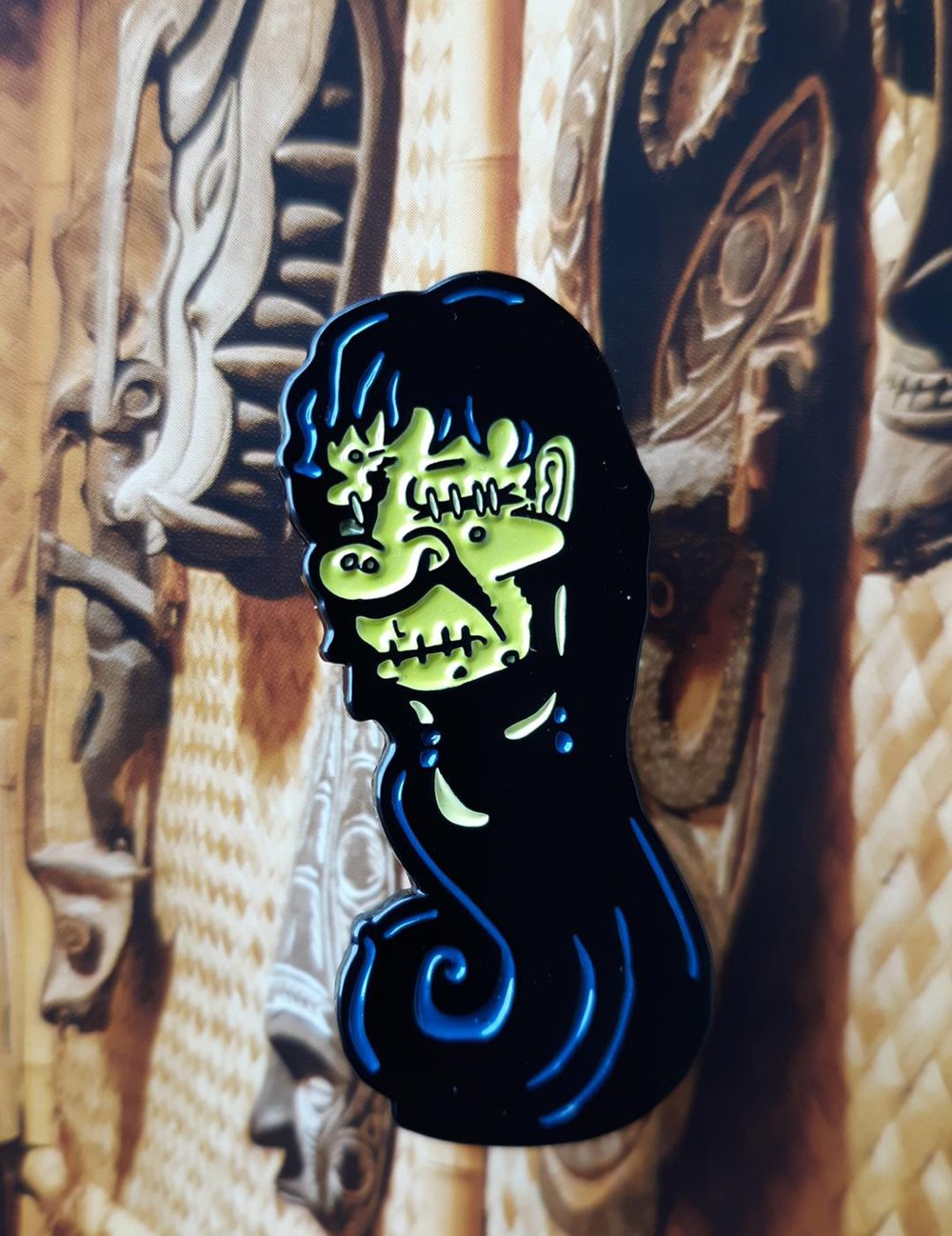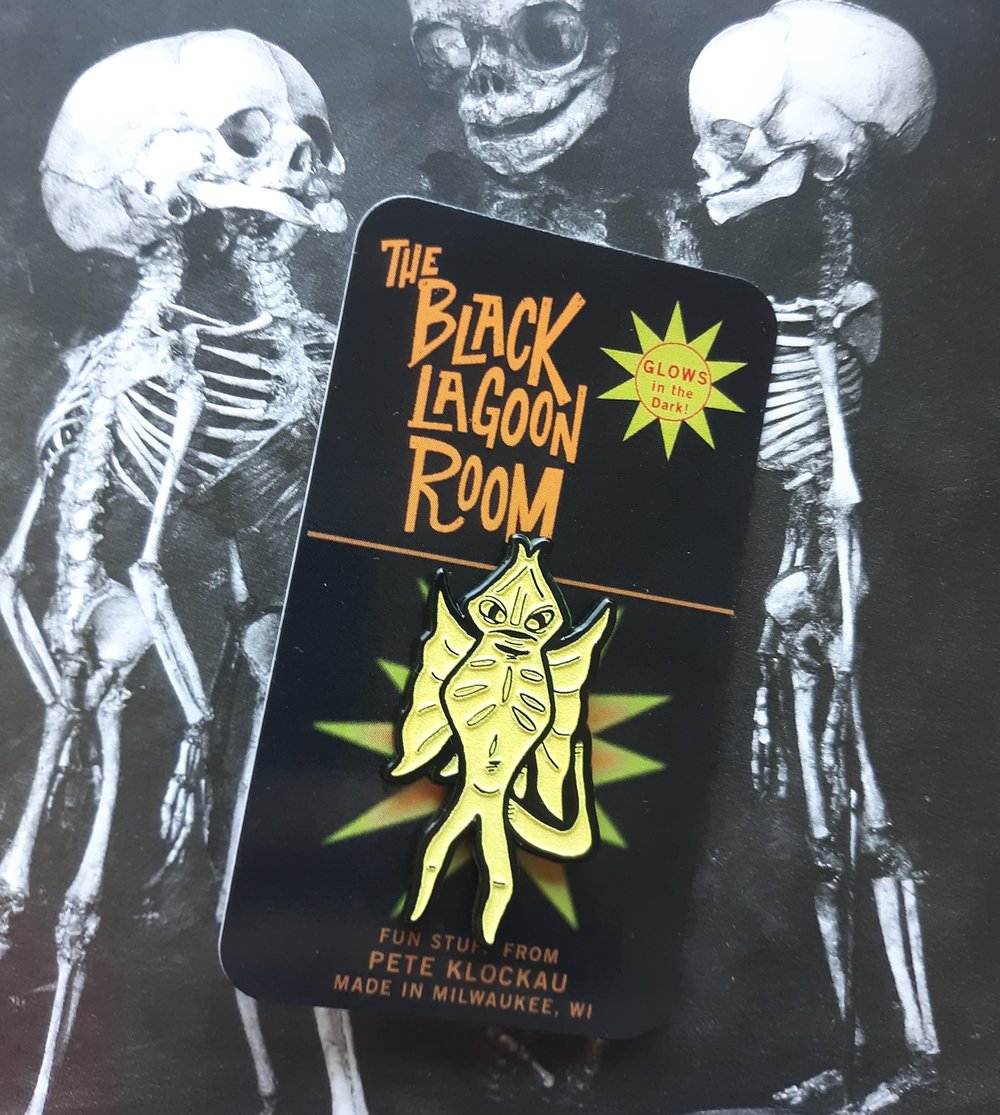 Spoofed or "Gaff" taxidermy has a long, storied history in the American circus and sideshow, but some of it has crept over into Tiki temples and Polynesian Pop palaces over the years, too...
Fiji mermaids, Jenny Hanivers and (of course) shrunken heads have become staples of Tiki decor over the years, so we decided we'd turn 'em all into cute lil' enamel pins!
Can't decide which of our little fantastical critters you like best? Why not grab all three at a discounted bundle price?
You'll get one each of the following limited edition enamel pins...
--1.5" soft enamel Fiji Mermaid pin
--1.75" soft enamel Shrunken Head pin
--1.75" Glow-in-the-dark soft enamel Jenny Haniver (aka "Devil Fish") pin
If you're like us, and you're both a Tiki fanatic and a Sideshow history junkie, ya can't go wrong!
All pins are designed by Pete Klockau at The Black Lagoon Room.