TOIL & TROUBLE 1.75" Soft Enamel Pin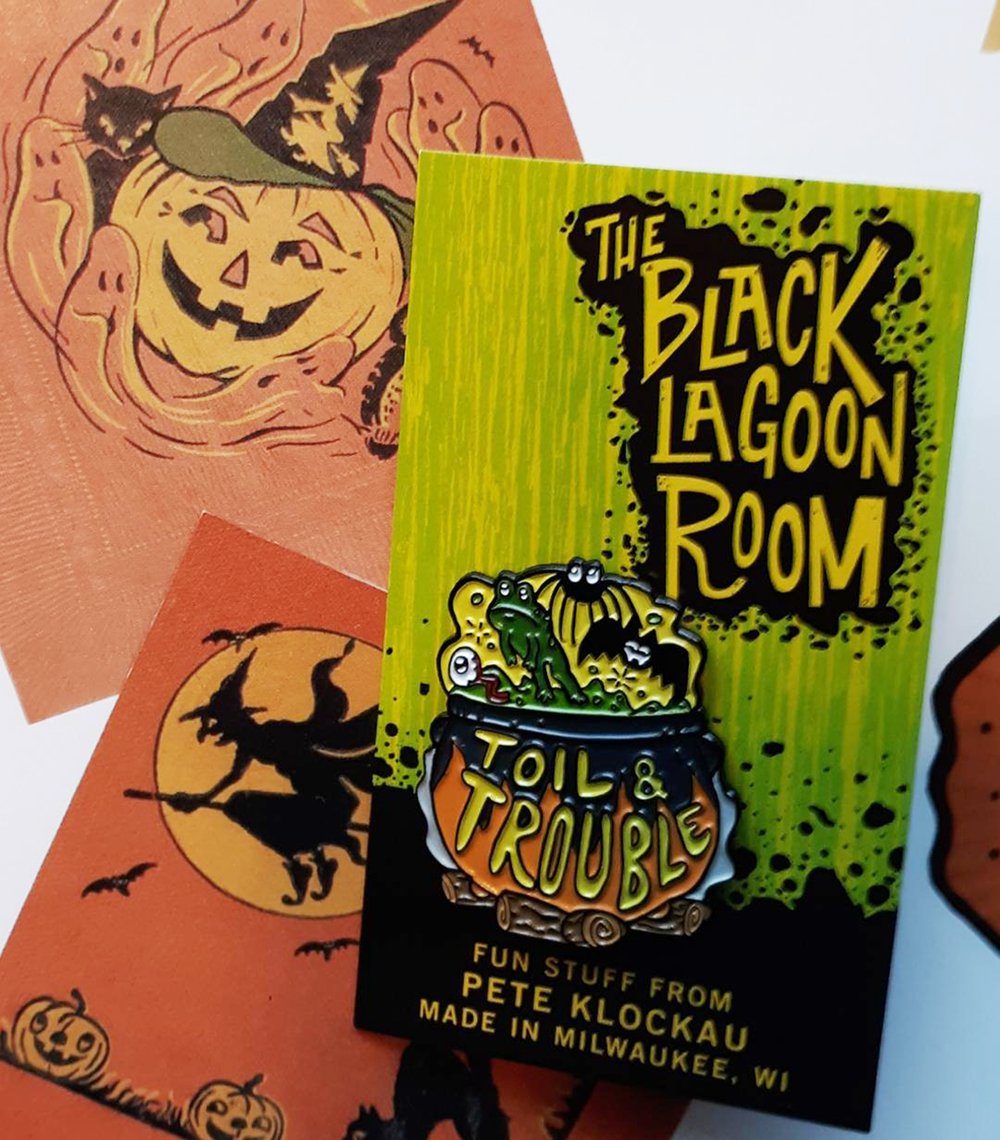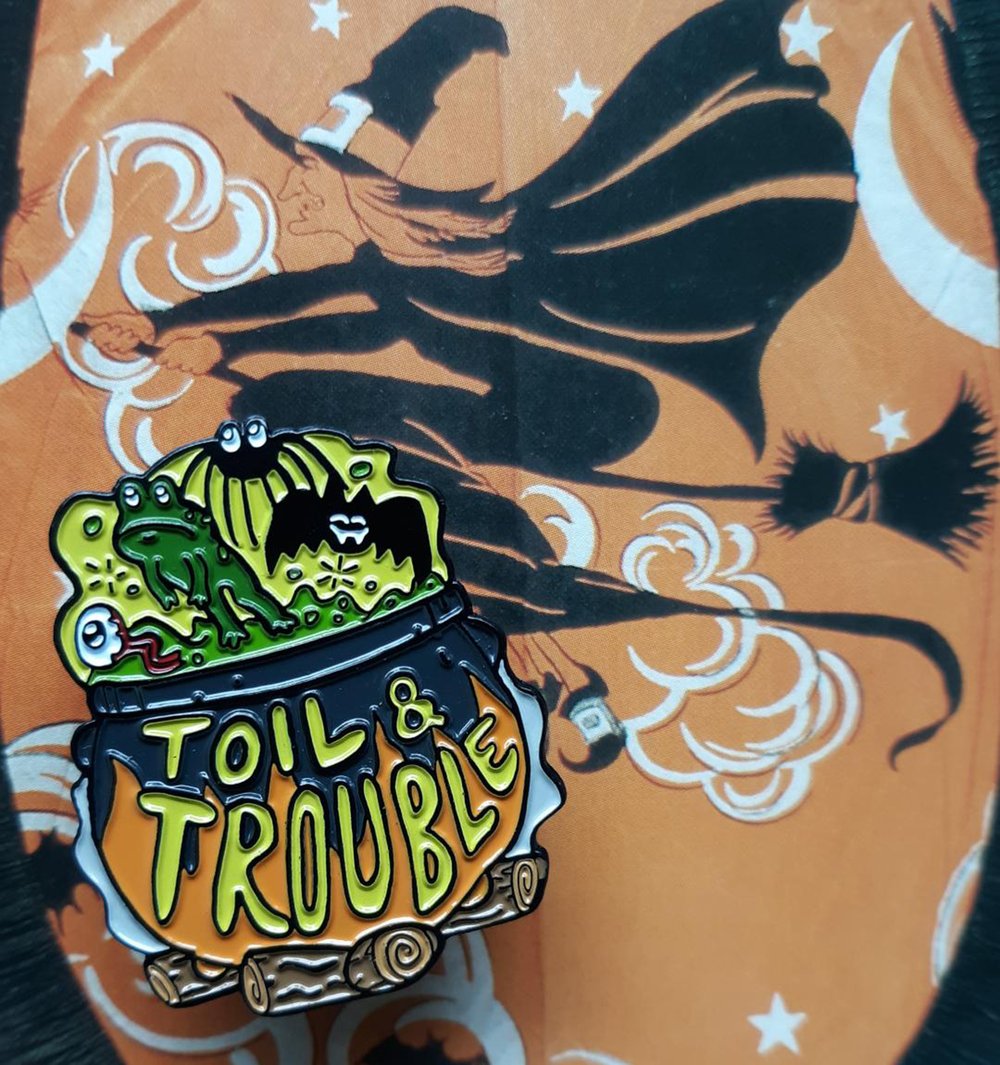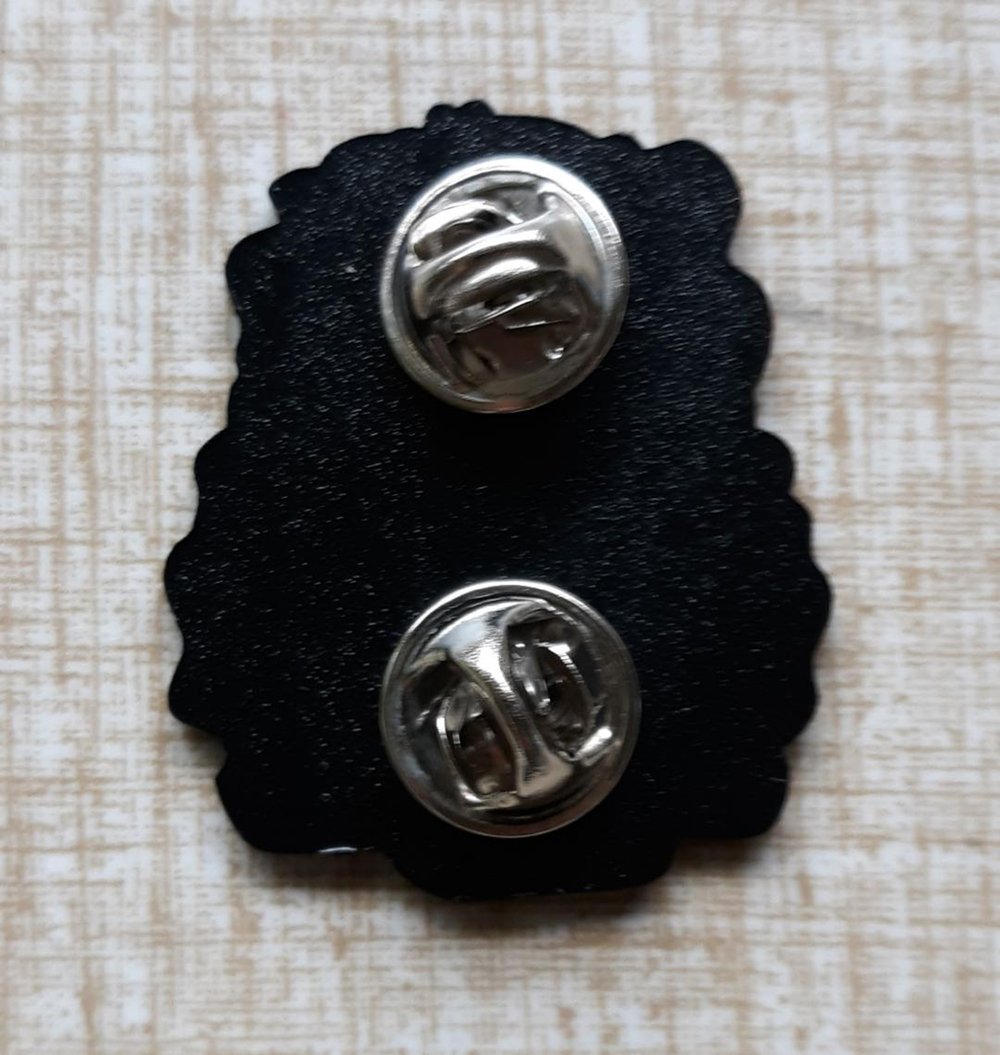 Double Double... Toil & Trouble!
Ever so witchy and just in time for Halloween, here's a cute lil' bubbling cauldron full of frogs, bats, spiders, and eyeballs... mmm-mmm! Home cookin'!
Our "Toil & Trouble" soft enamel pin stands 1.75" tall, double-clasp closure to keep it securely fastened to your cape on even the most turbulent midnight broomstick ride.
Designed by Pete Klockau at The Black Lagoon Room and released in conjunction with our witchiest pals at Graveface Records in Savannah, GA!