TSANTA! Shrunken Head Santa Limited Edition Glass Ornament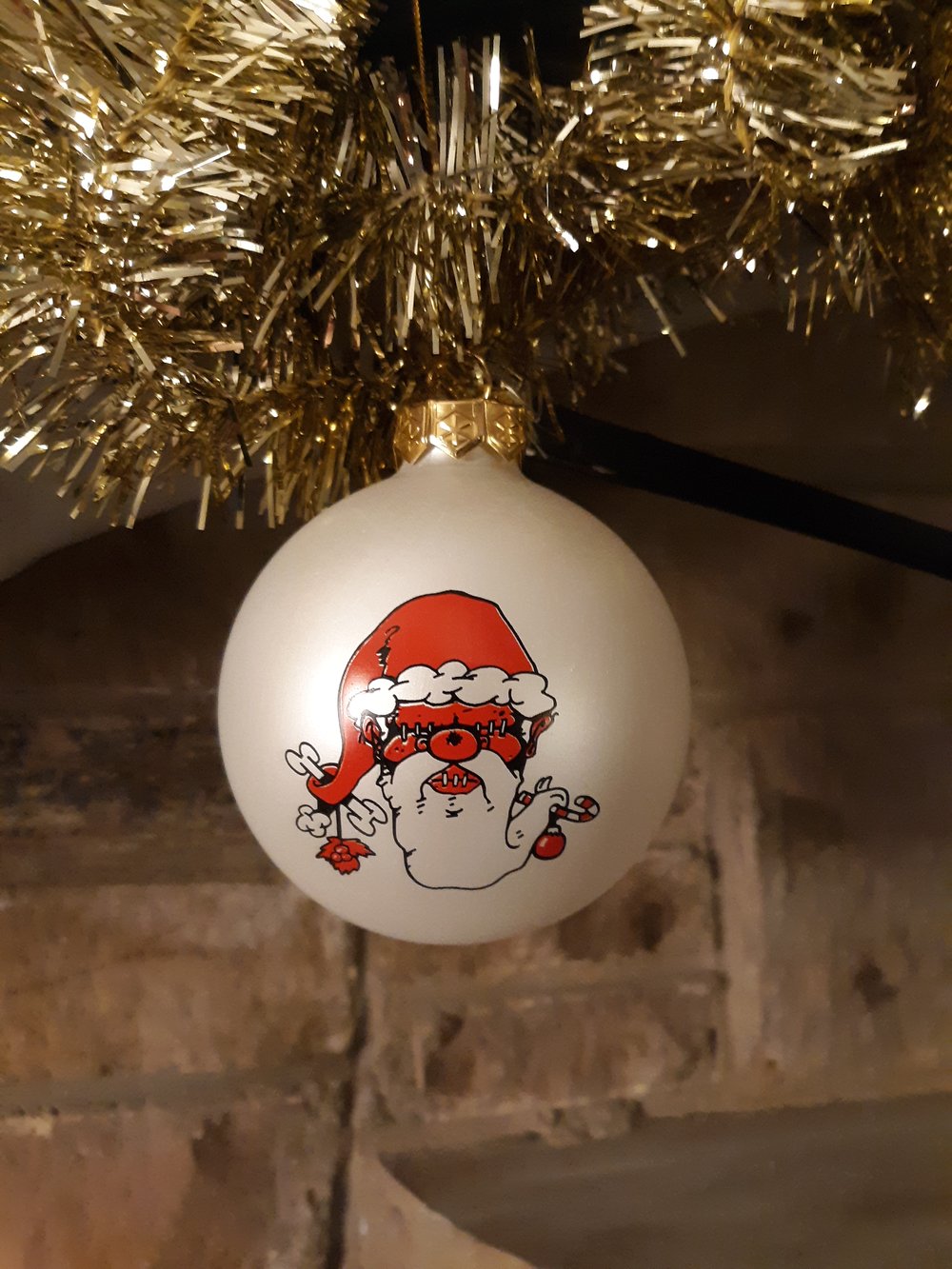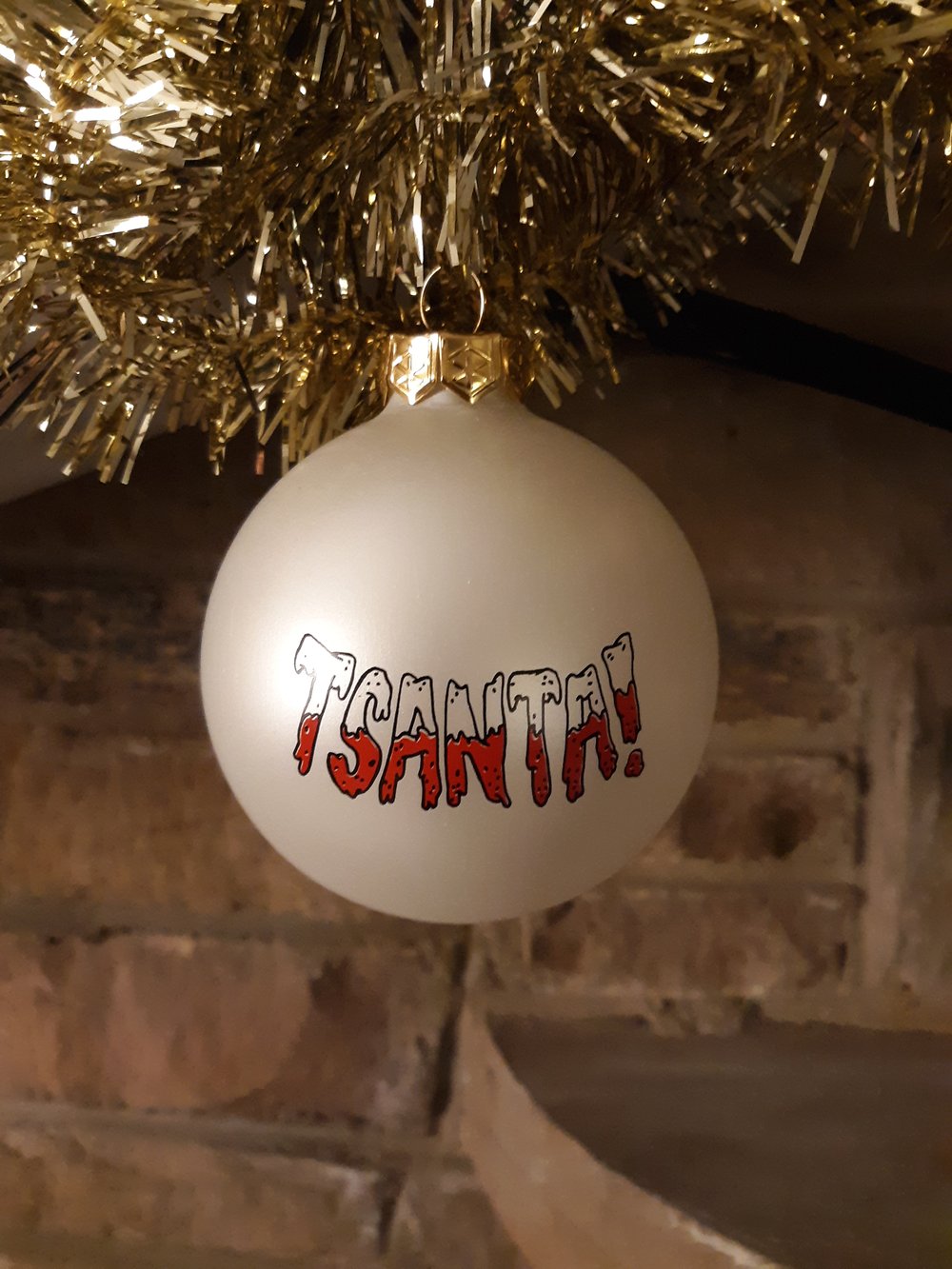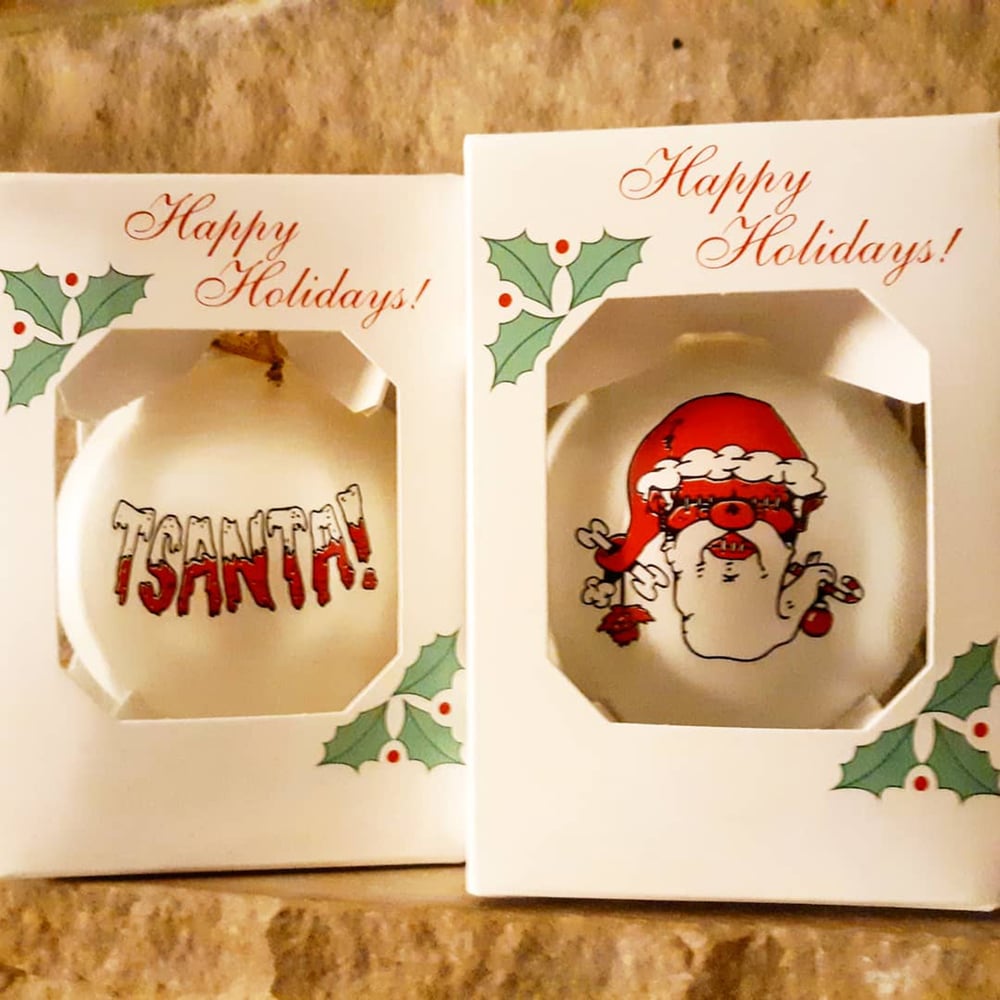 What happens when Santa gets lost in the jungle delivering presents? Well he just might lose his head!
The Tsantsa tribe were so well known for their shrunken head trophies that the term "Tsantsa" and "shrunken head" were interchangeable for many years... but when it's Santa Claus? You get...
TSANTA!
Our "Tsanta" round white glass ornaments are 3 1/4" diameter, feature a gold hanger and have our shrunken Santa head on one side, and the TSANTA! logo on the reverse. Each ornament comes packed in a gift box, ready for gift-givin'!
So don't miss out, and watch your head... TSANTA's comin' to town!